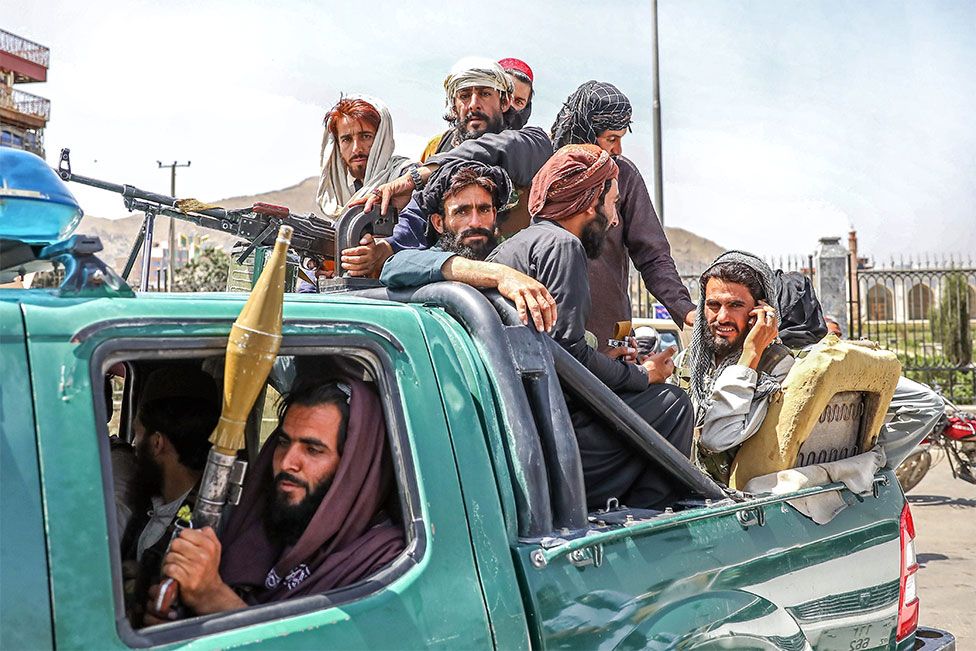 Afghan President Ashraf Ghani has fled the country, reportedly to Uzbekistan.
Here are pictures from the capital on Monday.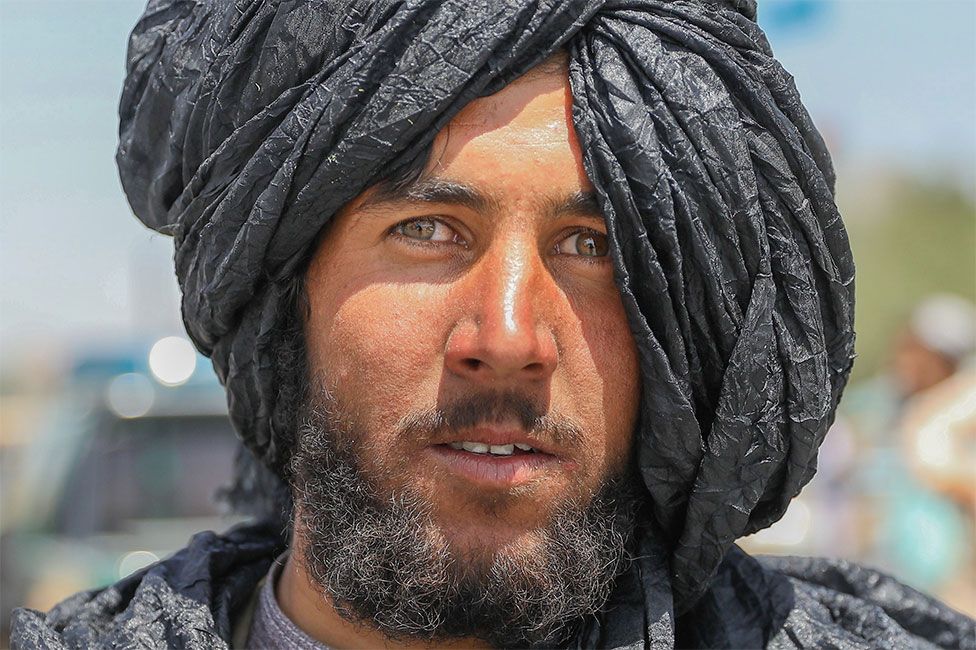 Life appears to be normal in the city centre, says the BBC's Malik Mudassir.
There is a lot less traffic, most of the shops are closed. But people look much calmer.


At the international airport, though, scenes were catastrophic, said our correspondent.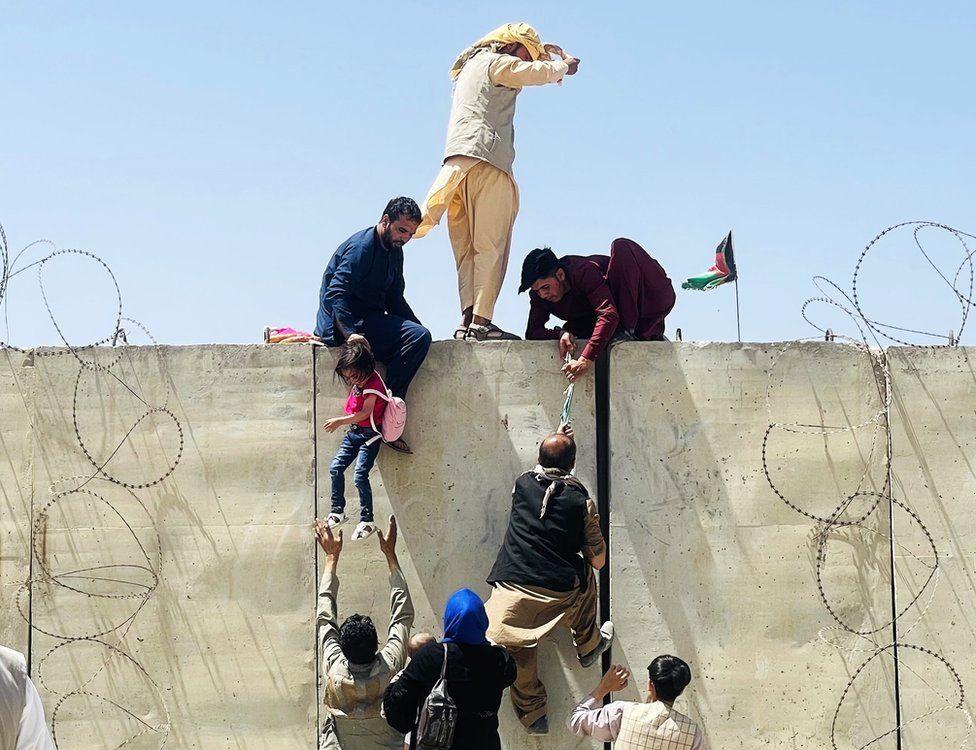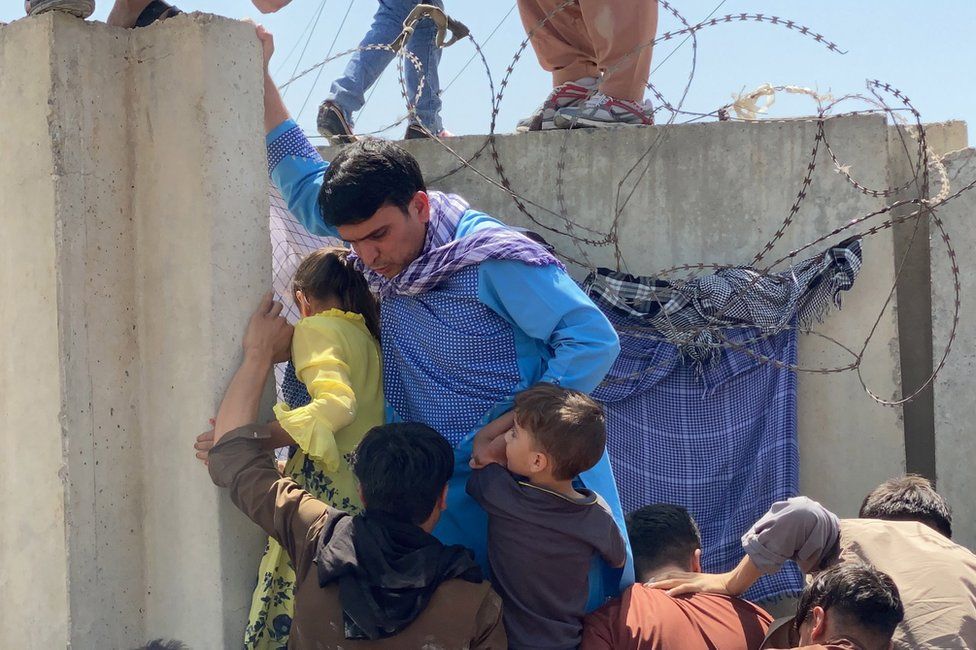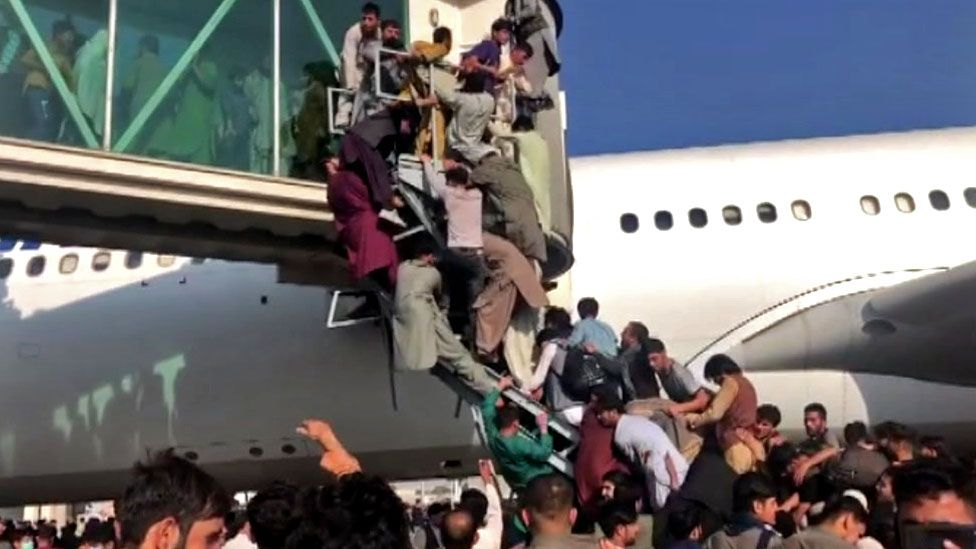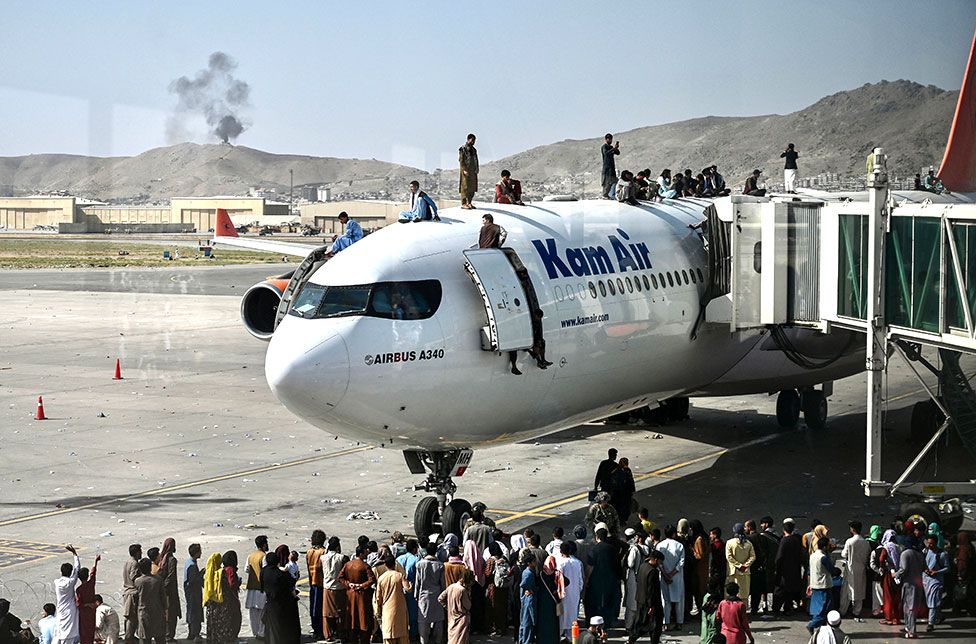 There are currently 2,500 American troops at the airport, with an additional 500 arriving in the coming hours, said Pentagon spokesman John Kirby.
US troops - seen below - are still "working to re-establish security", the spokesman said, as the Pentagon announced a pause in flights.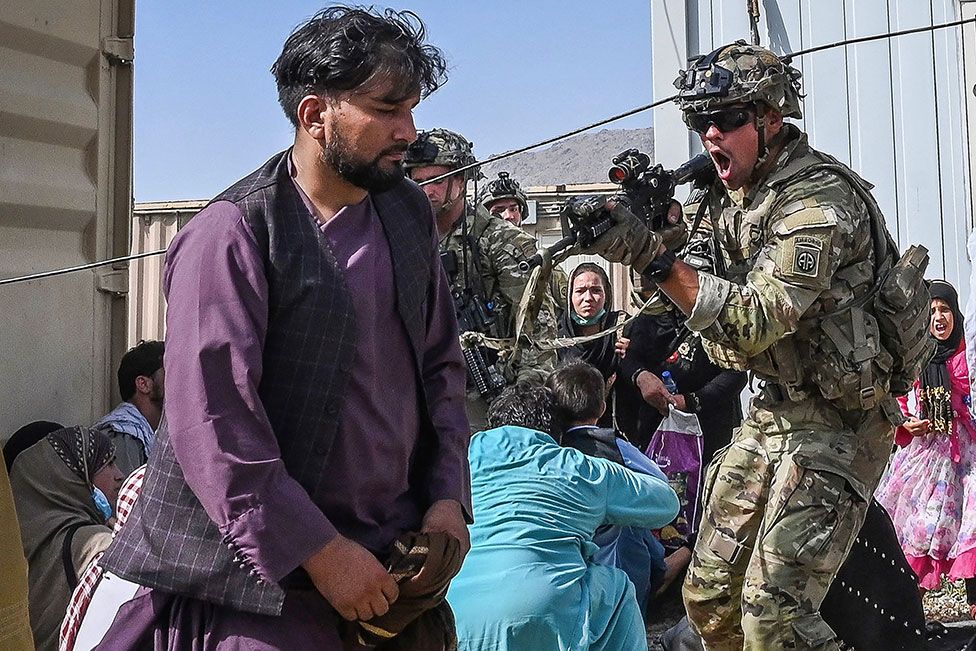 Footage shared on social media appears to show Afghan civilians clinging to the side of a US military aircraft as it prepares to take off.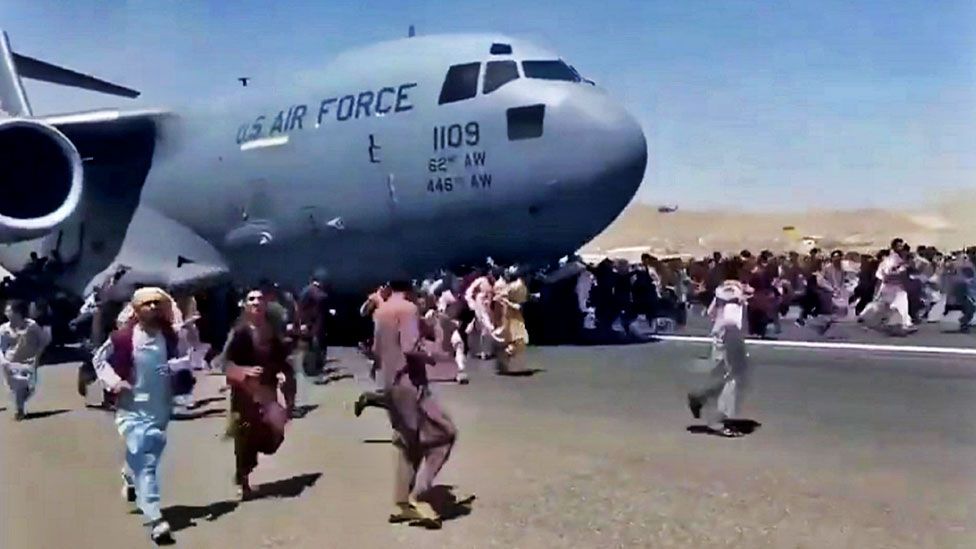 Amnesty International has called on the international community to act "decisively to avert further tragedy".
"What we are witnessing in Afghanistan is a tragedy that should have been foreseen and averted," said the organisation's secretary general, Agnes Callamard.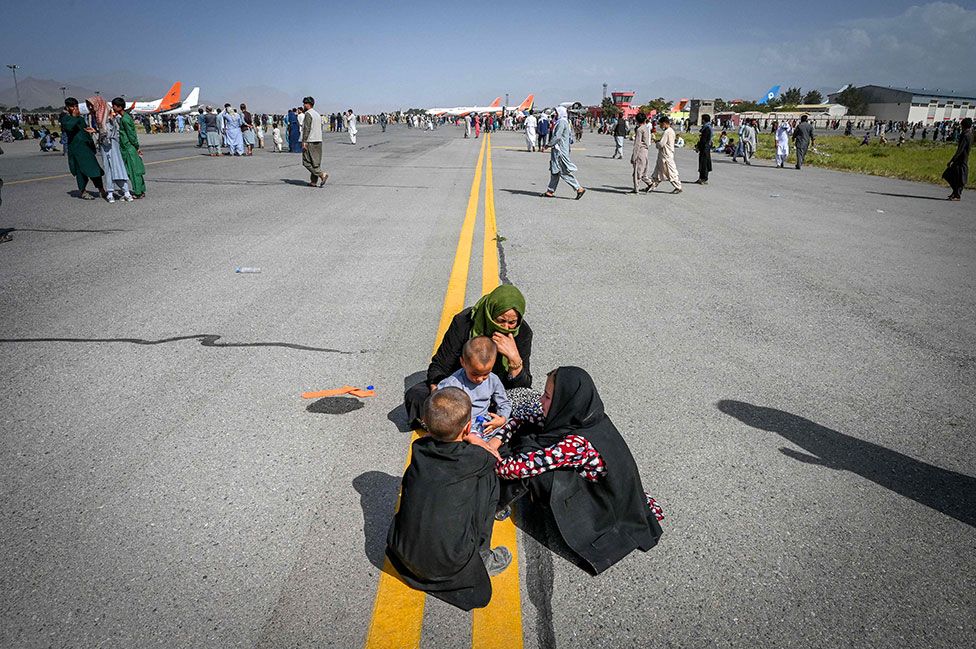 All pictures are subject to copyright.
BBC.com