Legal and political experts have shut down an outlandish theory that US President Joe Biden could nominate his own Vice President, Kamala Harris, to fill a soon-to-be vacant seat on the country's Supreme Court.
The United States was rocked today by the news that Justice Stephen Breyer, 83, plans to announce his retirement.
Justice Breyer is the most senior member of the Supreme Court's progressive wing. His exit will give Mr Biden the chance to appoint a new progressive justice, potentially affecting the balance of the court for decades.
Justices serve for life, unless they choose to retire. At present, the conservative wing has a 6-3 majority, thanks largely to the three justices appointed by former president Donald Trump.
The person Mr Biden nominates will need to be confirmed by a majority vote in the US Senate, which is currently split 50-50 between Democrats and Republicans. In the event of a tie, Ms Harris will have the deciding vote.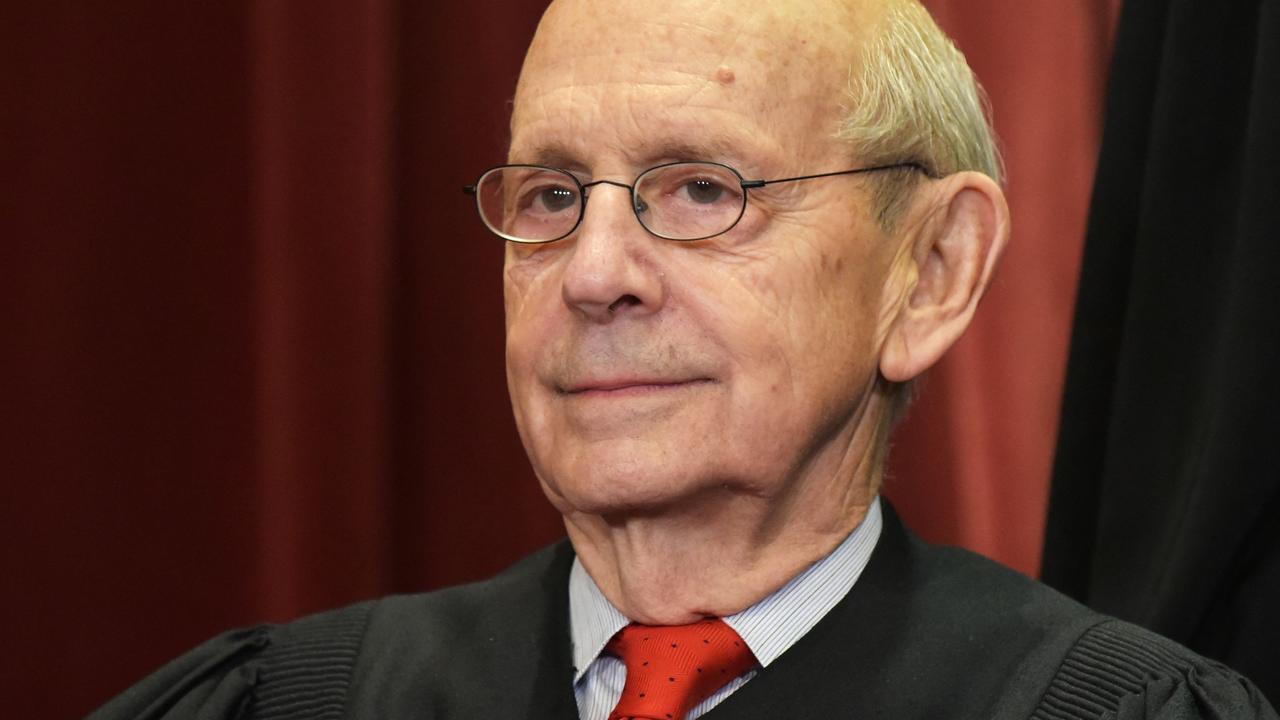 'Jumped the gun': Messy announcement
Justice Breyer was reportedly blindsided by the news of his own impending retirement, as it leaked into the US media sooner than he expected today.
According to CNN, he told the White House of his plan to step down last week.
"I'm told Justice Breyer had firmly decided on his own to retire and that an announcement was due very soon," reported Fox News's Shannon Bream.
"And while it appears someone jumped the gun on that, better to characterise him as 'surprised' by events today than 'upset'," she stressed, walking back an earlier report that Justice Breyer was unhappy.
The Justice is now expected to make a formal announcement soon, with reports suggesting he'll do so alongside Mr Biden, perhaps on Thursday US time.
Addressing reporters today, White House Press Secretary Jen Psaki was careful not to pre-empt Justice Breyer's announcement.
"It's always been the decision of any Supreme Court justice, if and when they decide to retire. How they want to announce it. And that remains the case today," Ms Psaki said.
A reporter immediately asked, hypothetically of course, whether Mr Biden would honour his promise during the 2020 election campaign to nominate an African-American woman.
"As president, I'd be honoured to appoint the first African-American woman. Because (the court) should look like the country," he said at the time.
"The President has stated and reiterated his commitment to nominating a black woman to the Supreme Court, and certainly stands by that," said Ms Psaki.
"For today, again, I'm just not going to be able to say anything about any specifics, until Justice Breyer makes an announcement, should he decide to make any announcement."
Read More (...)