The world has reacted with shock and horror following the shooting of former Prime Minister of Japan Shinzo Abe on Friday.
Abe was giving a campaign speech in the precinct of Nara about 11.30am local time on Friday when he was shot in the back, local media reports.
He has been rushed to hospital, but is reportedly showing no vital signs, and a man has been arrested on suspicion of attempted murder, AFP reported.
Early reports claim the suspect in the shooting used a gun that he made himself, according to Japan's public broadcaster NHK.
NHK reported the suspect, Yamagami Tetsuya, is a Nara resident in his 40s. Police sources said Tetsuya is currently is being held for questioning at Nara Nishi police station.
US-based journalist Nicholas Kristof noted how rare gun attack are in Japan, with just 10 dying to firearms in a typical year.
As a reporter in Japan for five years, he covered murders but said he could never recall a shooting.
Just two days ago, Business Insider published a long form explainer on how the tightly-packed country of over 120 million has "almost completely eliminated gun deaths".
Japanese citizens must go through an intensive testing and training process before they can purchase a firearm, and even then they are reduced to purchasing rifles over something more concealable like a handgun.
They then have to pass mental-health evaluations, background checks, and must re-take safety regulation courses every three years, including a class and exam.
"Ever since guns entered the country, Japan has always had strict gun laws," Iain Overton, executive director of Action on Armed Violence, a British advocacy group, told the BBC.
"They are the first nation to impose gun laws in the whole world, and I think it laid down a bedrock saying that guns really don't play a part in civilian society."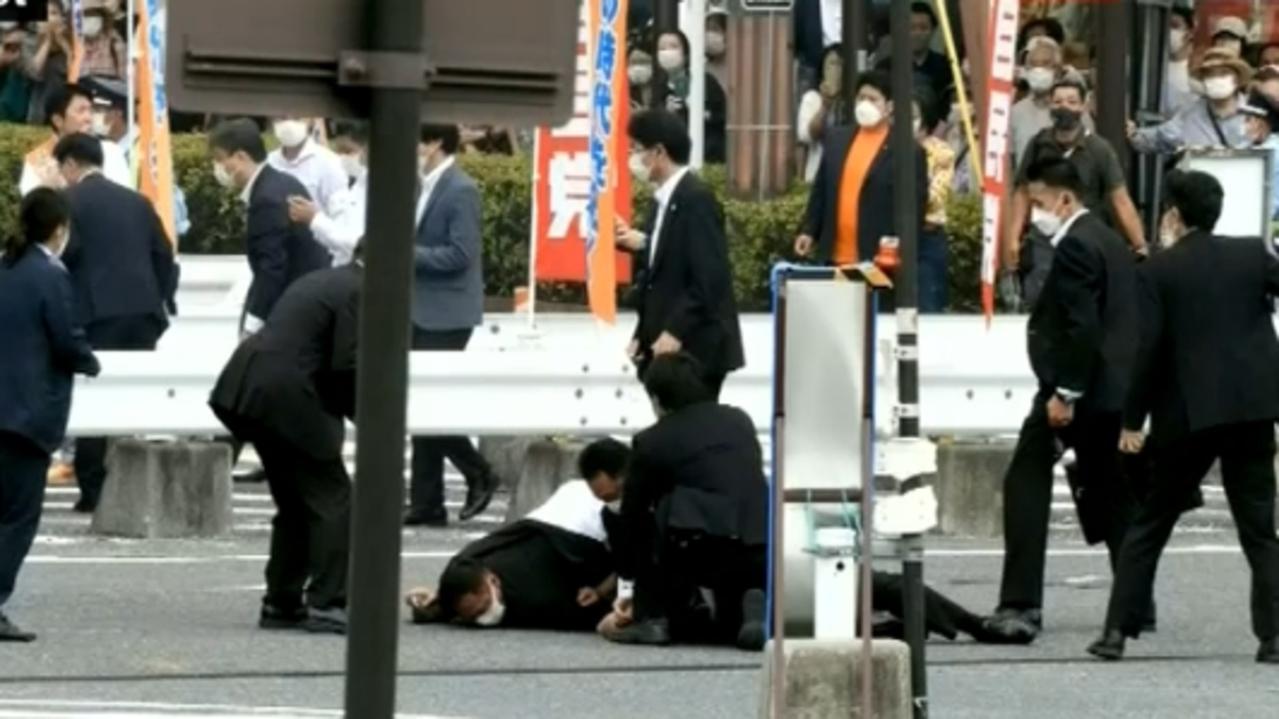 Australian Prime Minister Anthony Albanese responded to the attack on Friday afternoon.
"Shocking news from Japan that former PM Shinzo Abe has been shot - our thoughts are with his family and the people of Japan at this time," Mr Albanese tweeted.
Former Australian Prime Minister Malcolm Turnbull also addressed the incident in a tweet shortly after the news broke, describing Mr Abe as a "great leader".
"Horrified by this terrible news from Japan," he wrote.
"Abe Shinzo is one of the great leaders of our times. Right now we must hope and pray that he pulls through."
Scott Morrison, who was Australian prime minister until May this year, said he was "distressed" to hear the reports of an attack on Abe.
"PM Abe is a great and wise friend of Australia and one of the most important global leaders of the post war era," he wrote on Facebook. "Our prayers are with him, his wife Akie and the people of Japan at this very difficult time."
The US ambassador to Japan, Rahm Emanuel, said Friday he was "saddened and shocked" by the shooting of former Japanese prime minister Shinzo Abe at a campaign event.
"We are all saddened and shocked by the shooting of former prime minister Abe Shinzo.
Abe-san has been an outstanding leader of Japan and unwavering ally of the United States. The US Government and American people are praying for the wellbeing of Abe-san, his family, and people of Japan," Emanuel said in a statement.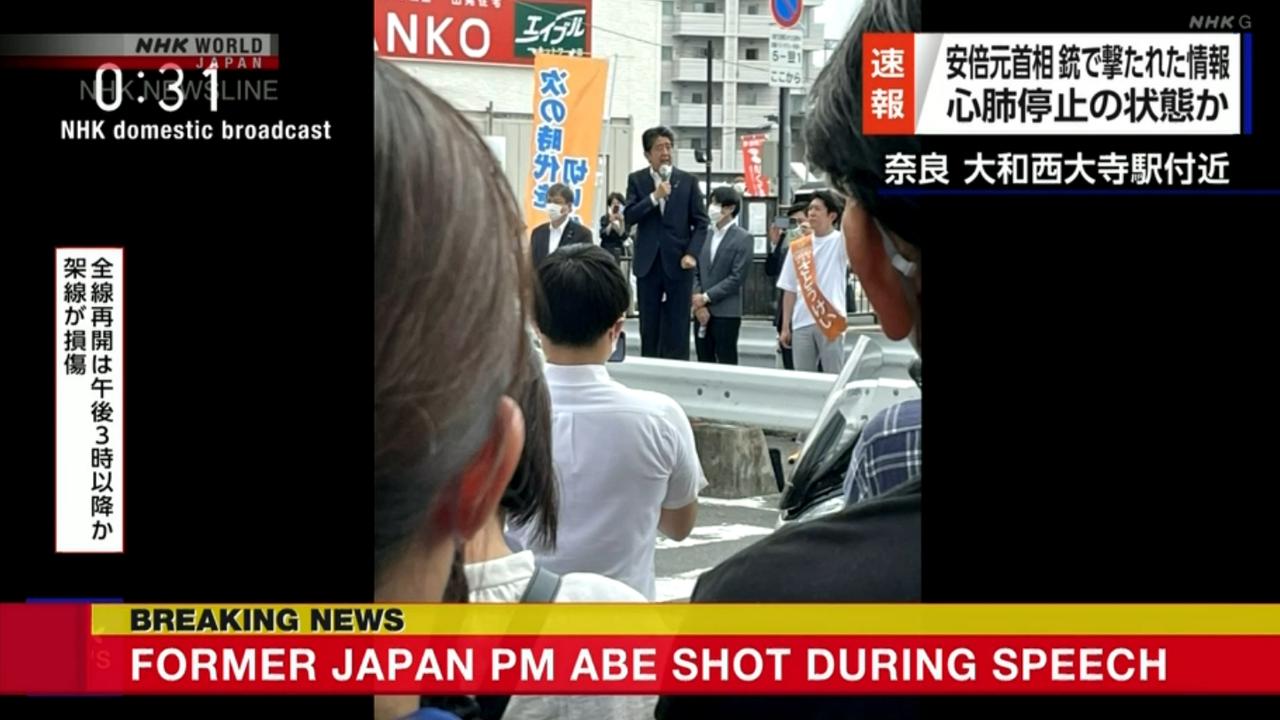 Local media has reported he was bleeding from the neck at the time he collapsed, with an NHK reporter claiming there were "two consecutive gun shots" heard at the scene.
The local broadcaster reported authorities confiscated a gun from the man, who appeared to be in his 40s.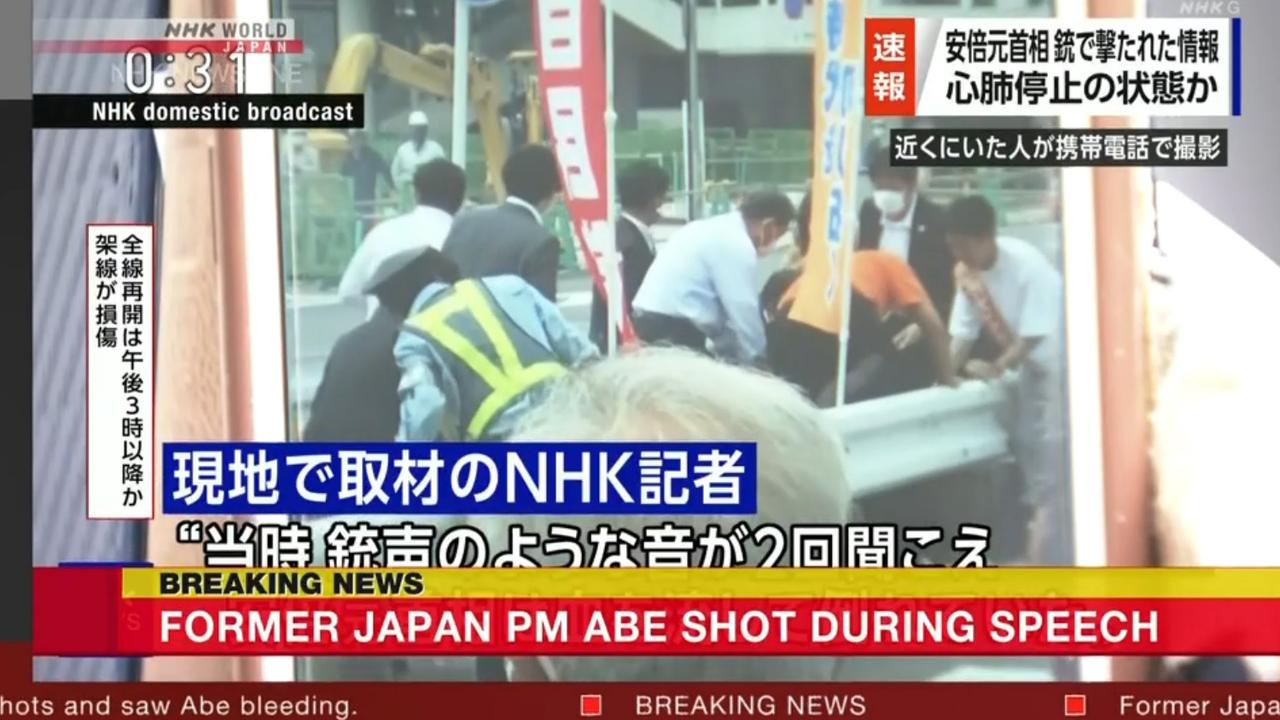 Local media have reported Mr Abe was shot from behind "with a shot gun" and "appears to be in a state of cardio-respiratory arrest", which AFP report is "a term used in Japan before a feared death can be confirmed by a doctor".
There has been no confirmation via local authorities, at this point, though a press conference is expected later today.
In the past few weeks, Mr Abe had been campaigning on behalf of the Liberal Democratic Party ahead of the House of Councillors election on July 10.