Protesters against Covid vaccine mandates have defied government calls for them to end a 10-day occupation of Canada's capital, a day after the city's mayor declared a state of emergency and promised to "get the city back".
Ottawa police have described the protest as a "siege" on the city, where hundreds of trucks and cars have blockaded the downtown areas. On Sunday, Mayor Jim Watson warned that officials were "losing this battle", and a civil class-action lawsuit was filed against protesters over the incessant horn blasting and disruption to daily life.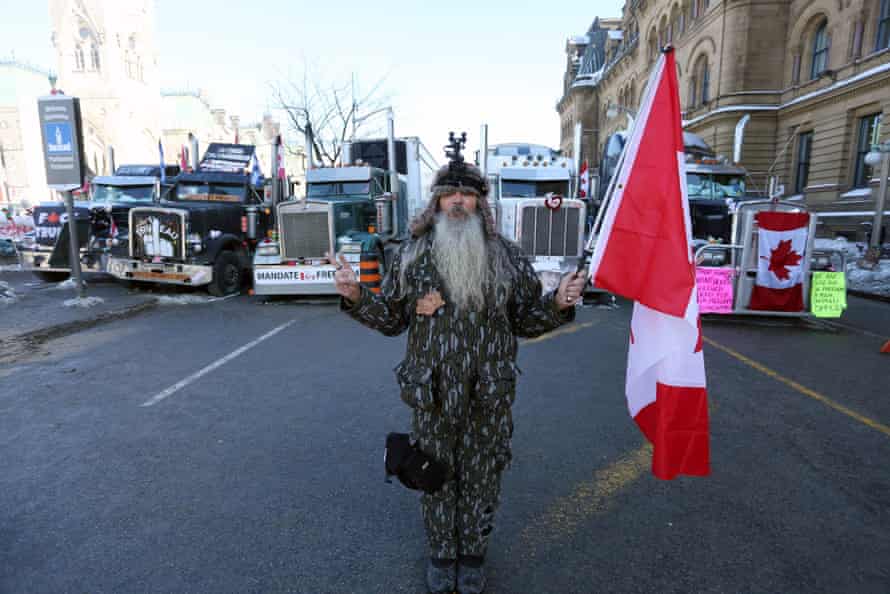 Swastikas, Confederate flags and QAnon symbols have all been seen at the protests. Hundreds of signs hung from the front gates of parliament, accusing the government of stripping away Canada's freedoms and demanding that people "wake up". With temperatures hovering below freezing, protesters warmed up around small fires.