If Marvel maniacs had hoped San Diego Comic Con would provide some juicy morsels, they were well served.
The juggernaut studios took to Comic Con's Hall H to drop trailers and footage for Black Panther: Wakanda Forever, The Guardians of the Galaxy 3, Secret Invasion and She-Hulk, as well as dates and titles for a bunch of upcoming titles, including the confirmation of a new Daredevil series with Charlie Cox and Vincent D'Onofrio reprising their roles.
Significantly, head honcho Kevin Feige outlined what the next three years of the Marvel Cinematic Universe is going to look like, including the culmination of phases four, five and six with two Avengers movies, The Kang Dynasty and Secret Wars.
Black Panther: Wakanda Forever
The centrepiece of Marvel's showcase was the first trailer for the Black Panther sequel - and the crowd and the internet went wild.
Slated for release in November, the movie pays tribute to Chadwick Boseman, who played the titular superhero in Black Panther and a raft of MCU films. Boseman died from colon cancer in late-2020 and his role was not recast. A mural of his image is featured in the trailer.
The returning cast includes Angela Bassett, Letitia Wright, Lupito Nyong'o, Winston Duke, Danai Gurai, Martin Freeman and Florence Kasumba.
Stream more entertainment news live & on demand with Flash. 25+ news channels in 1 place. New to Flash? Try 1 month free. Offer ends 31 October, 2022 >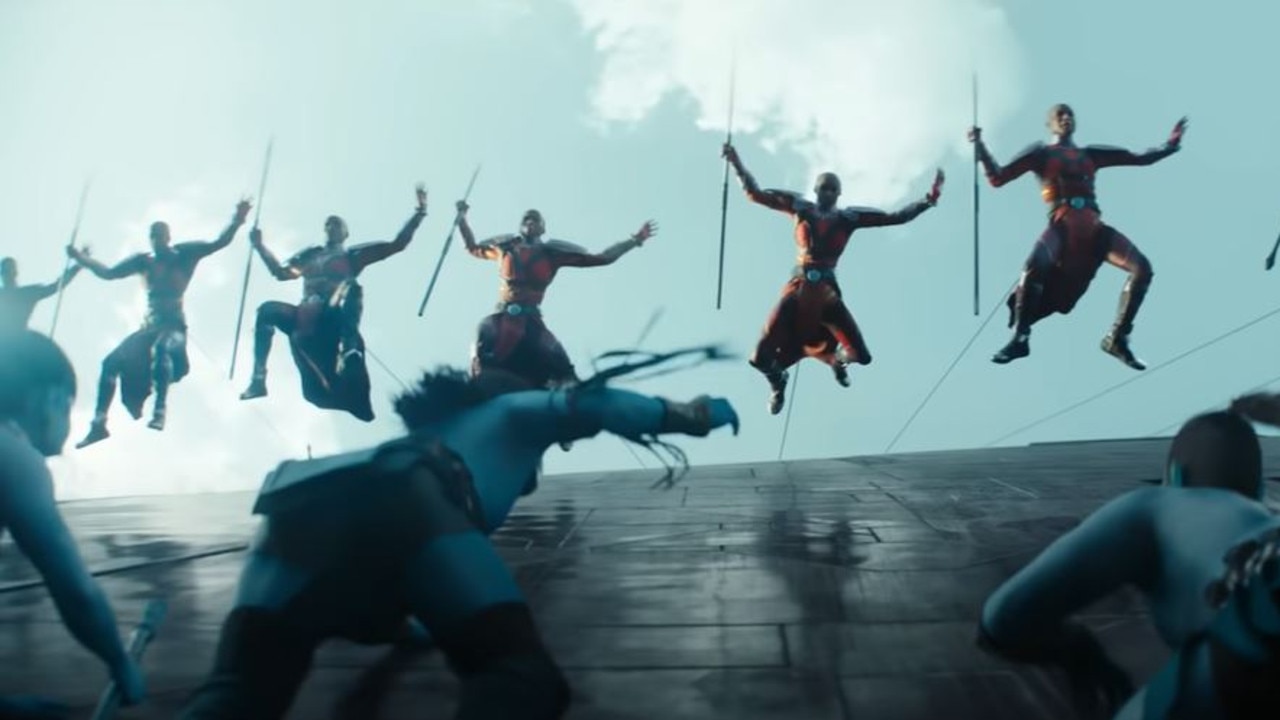 The trailer introduced the antagonist for the film, Namor the Sub-Mariner, a comic book character who was long expected to make his MCU debut. Namor is the king of a race of underwater people – in the comics, that world is the kingdom of Atlantis. Actor Tenoch Huerta will play the role.
Dominique Thorne will make her debut in Black Panther: Wakanda Forever as Riri Williams, also known as Ironheart. The character is a young inventor whose genius-level intellect and innovation is said to rival Tony Stark's. The character will also lead her own streaming series, Ironheart, due for release in late 2023.
I May Destroy You's Michaela Coel is set to make her MCU debut in the film as Aneka.
The final shot of the trailer shows part of the Black Panther costume, which teases that another character will inherit the suit and the title after T'Challa's death.
The Guardians of the Galaxy Vol. 3
Fans recently saw the Guardians fly off after their team-up with Thor so we know that Chris Pratt, Dave Baustita, Vin Diesel, Bradley Cooper, Karen Gillan, Pom Klementieff and Sean Gunn's characters are all still united.
Zoe Saldana and Elizabeth Debicki are both back, as will the Ravagers, including Sylvester Stallone's Stakar Ogord. Newbies to the franchise are Will Poulter as Adam Warlock, Chukwudi Iwuji as the High Evolutionary and Borat breakout star and Oscar nominee Maria Bakalova will voice Cosmo the Spacedog.

The Guardians team screened the first footage for Guardians of the Galaxy Vol. 3 but, as has often been the case in the past, that clip hasn't been released online.
According to Gizmodo, the footage revealed Gamora (or the past version of Gamora who landed in this reality thanks to the time shenanigans in Avengers: Endgame) is now the leader of the Ravagers.
Gamora and Star-Lord have a banter-filled reunion – and Star-Lord is still trying to get Gamora remember him because maybe no one had explained to him how time travel works.
Meanwhile, there are flashbacks to a Baby Rocket with the movie due to explore his origins. The High Revolutionary is supposed to be the character who created Rocket. Cosmo also makes an appearance.
And finally, a glimpse of Adam Warlock, who was teased at the end of Guardians of the Galaxy Vol. 2.
Guardians of the Galaxy Vol. 3 is due for release in May, 2023.
She-Hulk
The next MCU property will be She-Hulk, which will drop on Disney+ on August 17, and at Comic-Con, the streaming comedy revealed its final trailer.
Starring Emmy winner Tatiana Maslany as lawyer Jennifer Walters, the show will follow the chaos that arises from the character receiving a blood transfusion from her cousin, who happens to be Bruce Banner.
Now with Hulk-like powers, Jennifer has to learn to control her powers while also battling the daily life dramas of any 30-something.
Jameela Jamil will play the villain Titania while the rest of the cast includes Mark Ruffalo, Charlie Cox, Ginger Gozaga and Drew Matthews.

Daredevil: Born Again
After teases of Charlie Cox's Matt Murdock and Vincent D'Onofrio's Wilson Fisk in the MCU, the studios are going all-in on reviving the beloved characters.
Feige confirmed Daredevil: Born Again will debut on Disney+ in early-2024 with a surprisingly long 18-episode order.
Cox and D'Onofrio originated the superhero and villain in 2015 in Daredevil, the first series that formed a wider Marvel and Netflix deal which produced 13 seasons of TV across Daredevil, Jessica Jones, The Punisher and more.
The deal ended in 2019 and the rights to the series and characters only recently reverted back to Disney. The shows are now housed on Disney's streaming platforms.
Cox first reprised his role as the Man Without Fear in Spider-Man: No Way Home but only appeared in his civilian persona, as legal eagle Matt Murdock and not as his superhero alter-ego. D'Onofrio's Wilson Fisk was revealed as the Big Bad villain of the Hawkeye TV series.
Cox will also voice the character in the upcoming animated series Spider-Man: Freshman Year while both he and D'Onofrio are rumoured to be part of streaming series Echo.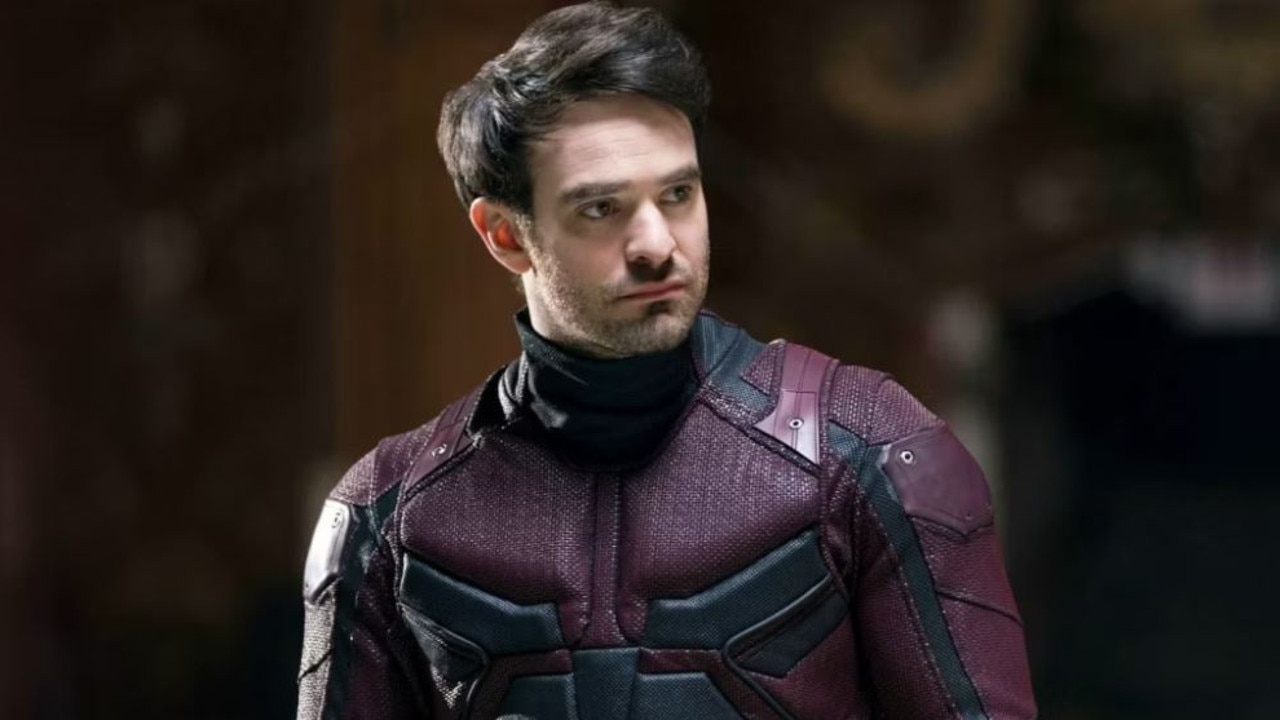 Secret Invasion
Secret Invasion will be a streaming show focused on Nick Fury (Samuel L. Jackson) and his many, many secrets. There was a clip at Comic-Con but that wasn't released online.
According to Deadline, a banged up Fury disembarks from a spaceship to meet Maria Hill (Cobie Smulders) at a bar and when she asks why he's been AWOL from Earth for years, he vaguely mentions a situation needed his attention.
There's also a scene with Fury and Talos (Ben Mendelsohn), the shapeshifting Skrull who subbed in for Fury during Spider-Man: Far From Home, in which the Skrull warns the secret agent man to be very careful.
There's a glimpse of Oliva Colman in character as someone who says to Fury that maybe he's not up for this – no clarification on what "this" is, as well as another scene with Fury asking Rhodey (Don Cheadle) how much he really knows about his security detail.
The series also stars Emilia Clarke, Rege-Jean Page, Kingsley Ben-Adir, Christopher McDonald and Martin Freeman.
Secret Invasion is due to hit Disney+ in early 2023.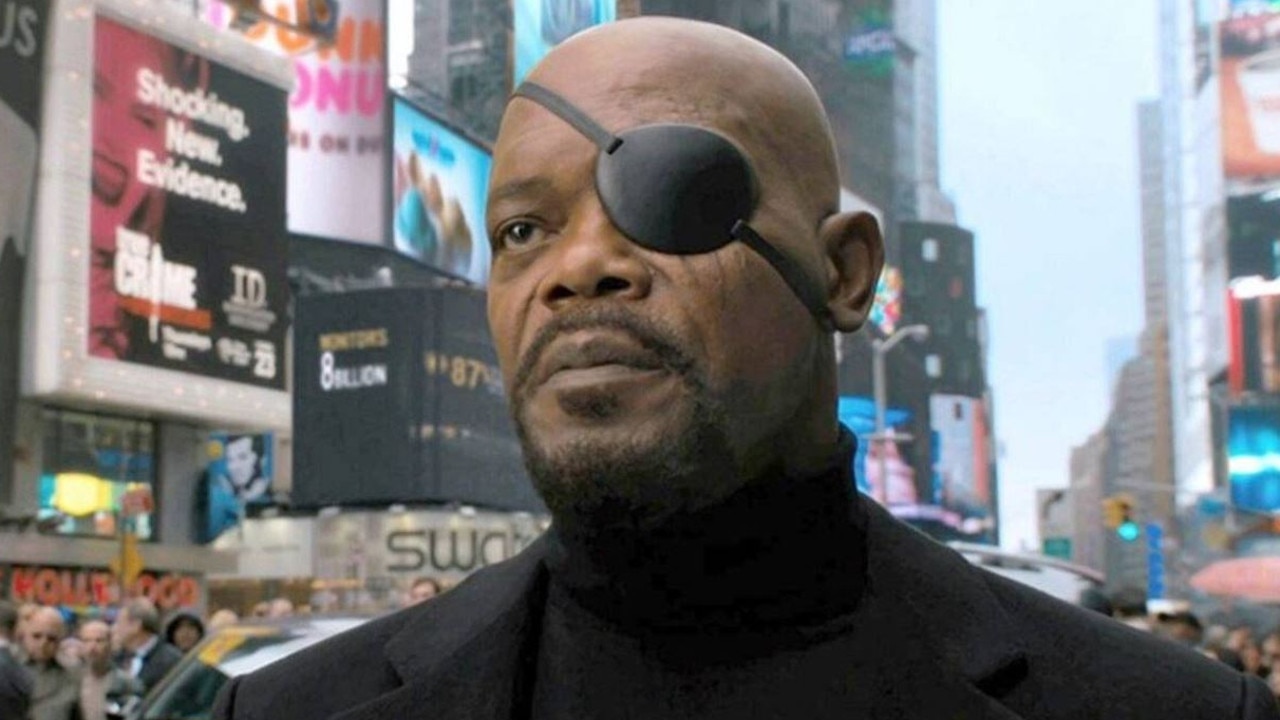 Marvel Cinematic Universe 'Multiverse Saga'
OK, so, we know the MCU can be so convoluted with its dozens of crossover characters and shared universe that it needs to be ordered into phases and sagas to make sense. And we know that the first three phases were corralled into the Infinity Saga.
So far, it's seemed like the current era, phase four, has been a little unfocused but Feige has revealed exactly how it's all going to down over the next three years and change, including the name under which phases four, five and six sit under, the Multiverse Saga.
First up, Black Panther: Wakanda Forever and She-Hulk will close out not just Marvel's 2022 slate but also phase four, clearing the way for the first title off the 2023 rank, Ant-Man and the Wasp: Quantumania.
Ant-Man and the Wasp: Quantumania will see Scott Lang, Hope Van Dyne, Hank Pym and Janet Van Dyne exploring the Quantum Realm. The movie will also feature the now grown-up Cassie Lang (recast with Kathryn Newton) and the introduction of the Kang the Conqueror (Jonathan Majors), who will be one of the primary antagonists of the saga. A multiverse version of Kang appeared in the Loki series.
Feige also revealed the Blade movie, to star Mahershala Ali, will start filming in October and will premiere in November, 2023, and revealed two new titles for phase five, Captain America: New World Order, with Anthony Mackie's Sam Wilson taking on the shield, and Thunderbolts.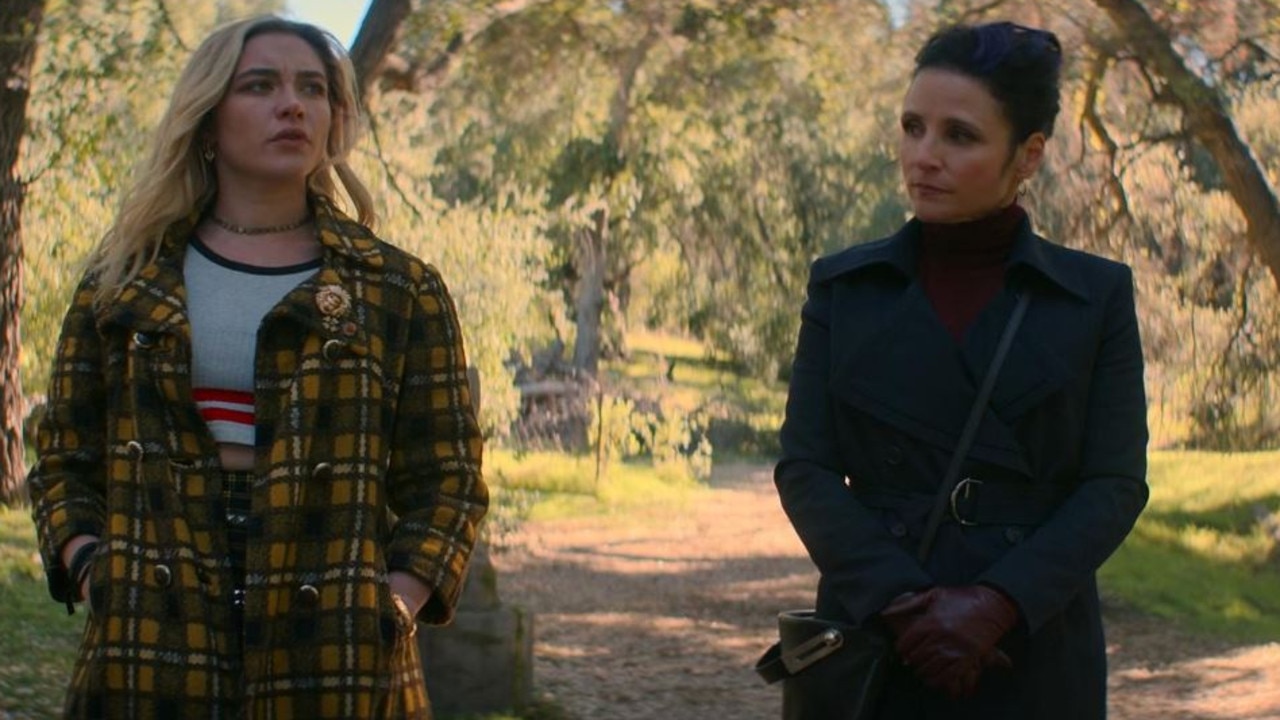 Thunderbolts will feature a new grouping of superheroes and/or antiheroes. Several existing MCU characters whose comic book counterparts have been part of the Thunderbolts on page include Baron Zemo (Daniel Bruhl), Valentina Allegra de Fontaine (Julia Louis-Dreyfus), John Walker (Wyatt Russell), Taskmaster (Olga Kurylenko), Ghost (Hannah John-Kamen), Abomination (Tim Roth) and scene-stealer Yelena Belova (Florence Pugh).
Phase six will kick off with the reboot of the Fantastic Four, one of Marvel comics' best known properties and which had previously been tied up with other studios before the Disney acquisition of Fox brought those characters back under the tent.
No casting or director news has been revealed yet – Spider-Man's Jon Watts had previously been attached but is no longer – but a date has been given, November 4, 2024.
John Krasinski played the character of Mr Fantastic/Reed Richards in Doctor Strange in the Multiverse of Madness but that was a multiverse version and there's no confirmation that he will reprise the role. However, all multiverse versions of MCU characters have so far been played by the same actor – make of that what you will.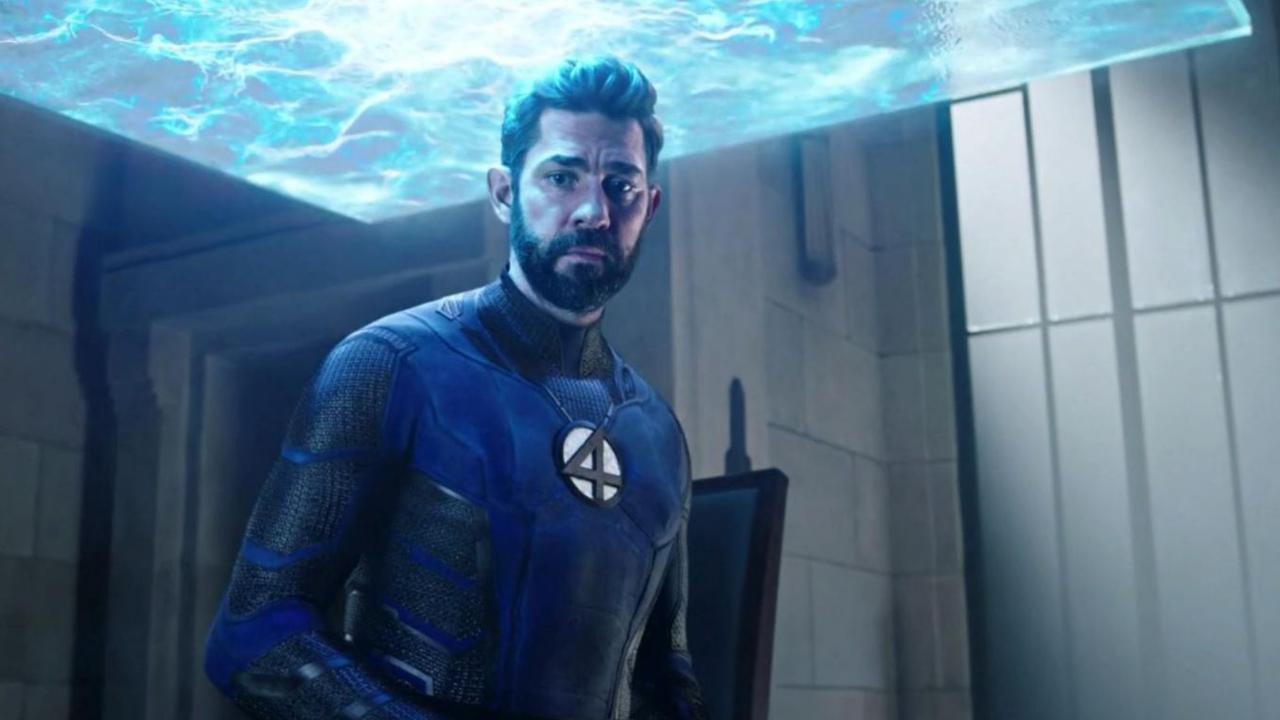 The other two phase six movies will be Avengers: The Kang Dynasty and Avengers: Secret Wars. The latter will be the culmination of the Multiverse Saga and will be released in November, 2025.
There are three other phase six movies on the calendar that are still untitled and undated. They could be the previously confirmed Shang-Chi sequel, an X-Men movie or a Spider-Man sequel or they could be something else entirely.
While Feige didn't mention mutants or X-Men at Comic-Con, the Ms Marvel finale has already teased the existence of mutants in the MCU when the word "mutation" was uttered in relation to Kamala Khan's genes.
The confirmed Marvel Cinematic Universe calendar ahead
I Am Groot (Disney+) – August 10, 2022
Black Panther: Wakanda Forever (cinemas) – November 10, 2022
Guardians of the Galaxy Holiday Special (Disney+) – late 2022
Ant-Man and the Wasp: Quantumania (cinemas) – February 16, 2023
What If…? S2 (Disney+) – early 2023
Secret Invasion (Disney+) – early 2023
Guardians of the Galaxy Vol. 3 (cinemas) – May 4, 2023
Echo (Disney+) – mid 2023
Loki S2 (Disney+) – mid 2023
The Marvels (cinemas) – July 27, 2023
Ironheart (Disney+) – late 2023
X-Men 97 (Disney+) – late 2023
Blade (cinemas) – November 3, 2023
Agatha: Coven of Chaos (Disney+) – late 2023/early 2024
Spider-Man: Freshman Year (Disney+) - 2024
Daredevil: Born Again (Disney+) – early 2024
Captain America: New World Order (cinemas) – May 3, 2024
Thunderbolts (cinemas) – July 26, 2024
Fantastic Four (cinemas) – November 8, 2024
More Coverage
'We were creating TV history'
Single word changed all Marvel movies' future
Avengers: The Kang Dynasty (cinemas) – May 2, 2025
Avengers: Secret Wars (cinemas) – November 7, 2025