King Charles has paid an emotional tribute to his "darling mama", the late Queen Elizabeth II, in his first televised address as monarch.
Britain's King Charles has delivered his first televised address to the nation as monarch by paying tribute to his late mother, Queen Elizabeth II, and marking a new era.
The new King appeared in a prerecorded message broadcast in the UK at 6pm (3am AET) on Friday – the first full day of his reign.
The King, who immediately ascended the throne when Her Majesty died "peacefully", aged 96, at the royal family's Scottish Estate in Balmoral on Thursday, used his address to pay tribute to the Queen, both as a monarch and mother.

King Charles, 73, said the "affection, admiration and respect" the Queen inspired "became the hallmark of her reign".
"And, as every member of my family can testify, she combined these qualities with warmth, humour and an unerring ability always to see the best in people," he continued.
Appearing in a black suit and tie, he spoke of his "profound sorrow" at having lost his mother, and described her as an "inspiration and an example to me and to all my family".
"Alongside the personal grief, that all my family are feeling, we also share with so many of you in the United Kingdom, in all the countries where the Queen was head of state, in the Commonwealth and across the world, a deep sense of gratitude for which my mother has served the people of so many nations," he said.
"She made sacrifices to choose for duty, her dedication and devotion as sovereign never wavered through times of change and progress, through times of joy and celebration, and through times of sadness and loss."
"I know that her death brings great sadness to so many.
"And I share that sense of loss beyond measure with you all.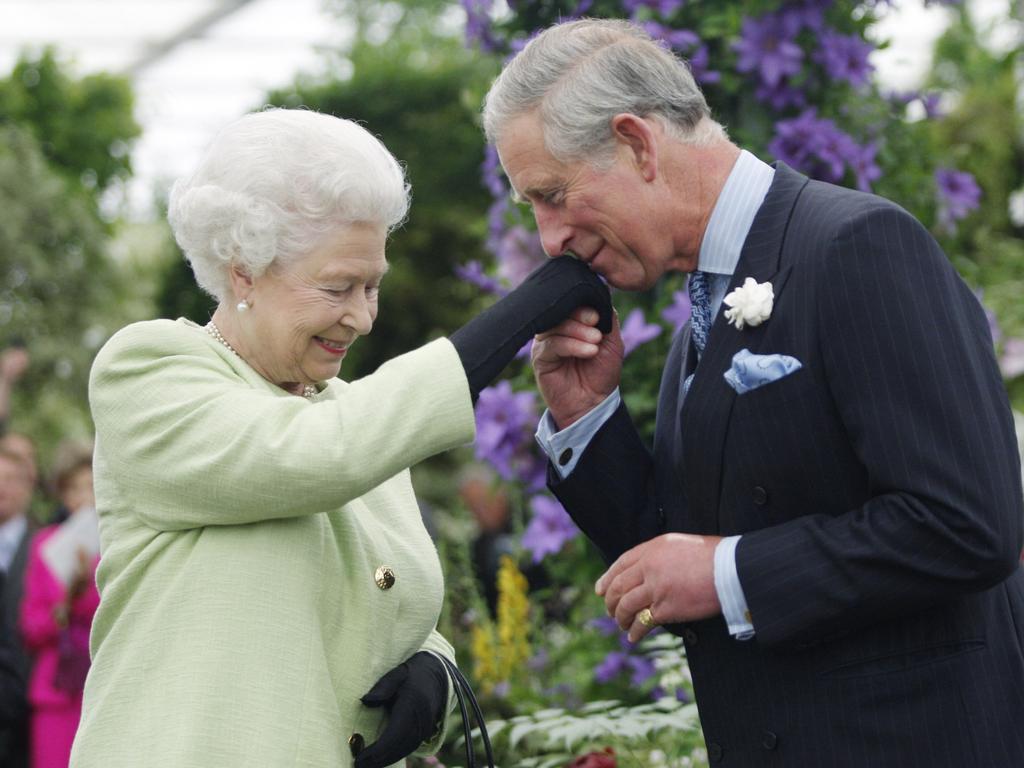 King publicly expresses 'love for Harry and Meghan'
The speech – perhaps the most important he will ever make as it will define his reign – also saw the King pledge his duty as his mother's successor, referencing her famous address broadcast from South Africa on her 21st birthday in 1947, five years before she took the throne.
At the time she said: "I declare before you all that my whole life whether it be long or short shall be devoted to your service and the service of our great imperial family to which we all belong."
The King said: "As the Queen herself did with such unswerving devotion, I too now solemnly pledge myself throughout the remaining time God grants me to uphold the constitutional principles at the heart of our nation."
"And wherever you may live in the UK, or in the realms and territories across the world, and whatever may be your background or beliefs, I shall endeavour to serve you with loyalty, respect and love. As I have throughout my life."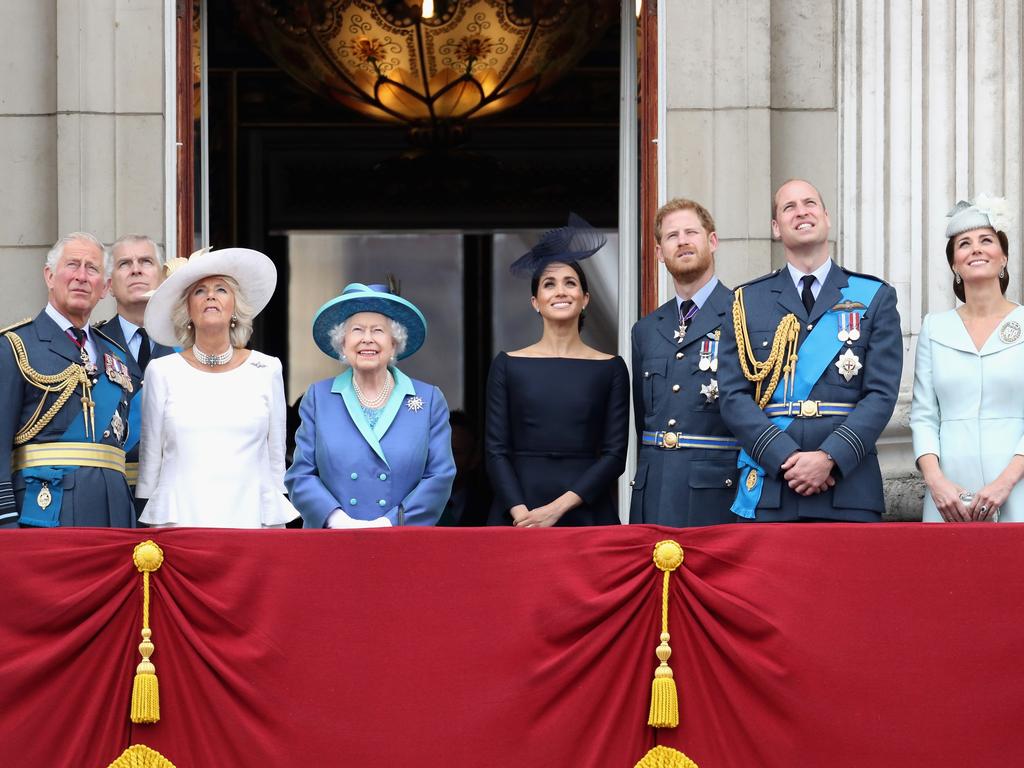 He also threw out an olive branch to his youngest son, Prince Harry, 36, and his wife Meghan Markle, 41, who controversially stepped down as senior royals and later spoke of a rift between them and other family members. In a TV interview last year, Prince Harry told host Oprah Winfrey that his father had ignored his calls when he and Markle made the decision and moved to the US.
"I want to also express my love for Harry and Meghan as they continue to build their lives overseas," King Charles said.
His Majesty went on confirm that his eldest son, Prince William, 40, will succeed his role as Prince of Wales.
"As my heir, William now assumes the Scottish titles which have meant so much to me," he said.
"He succeeds me as Duke of Cornwall and takes on the responsibilities for the Duchy of Cornwall which I have undertaken for more than five decades.
"Today, I am proud to create him Prince of Wales, Tywysog Cymru, the country whose title I have been so greatly privileged to bear during so much of my life and duty.
"With Catherine beside him, our new Prince and Princess of Wales will, I know, continue to inspire and lead our national conversations, helping to bring the marginal to the centre ground where vital help can be given."

The King noted that his "life will of course change" as he takes on "new responsibilities".
"It will no longer be possible for me to give so much of my time and energies to the charities and issues for which I care so deeply.
"But I know this important work will go on in the trusted hands of others.
"This is also a time of change for my family. I count on the loving help of my darling wife Camilla. In recognition of her own loyal public service since our marriage 17 years ago, she becomes my Queen Consort.
"I know she will bring to the demands of her new role the steadfast devotion to duty on which I have come to rely so much."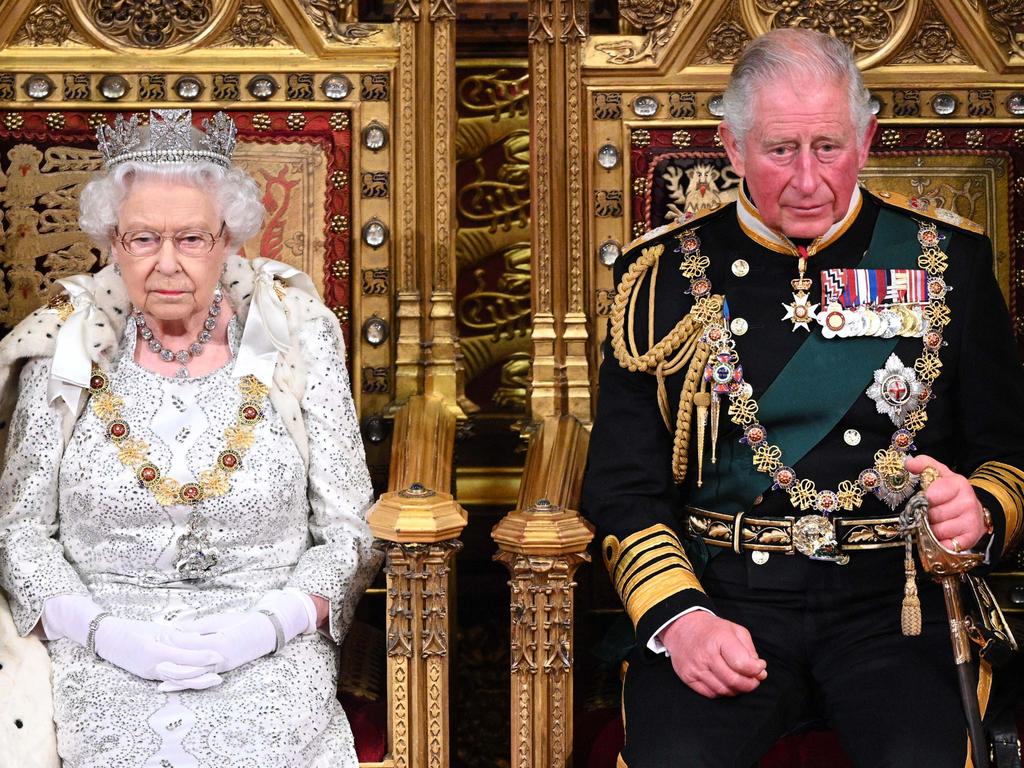 'My darling mama''
He ended the heartfelt speech with a moving message for his late mother, Queen Elizabeth.
"And to my darling Mama, as you begin your last great journey to join my dear late Papa, I want simply to say this: thank you," he said.
"Thank you for your love and devotion to our family and to the family of nations you have served so diligently all these years.
"May 'flights of Angels sing thee to thy rest'."
Earlier in the day, throngs of people greeted the new king and his wife Camilla, the Queen Consort, as they made their way into Buckingham Palace in London, where Charles' speech was recorded.
He will be formally proclaimed King to the public at 11am on Saturday (8pm AET).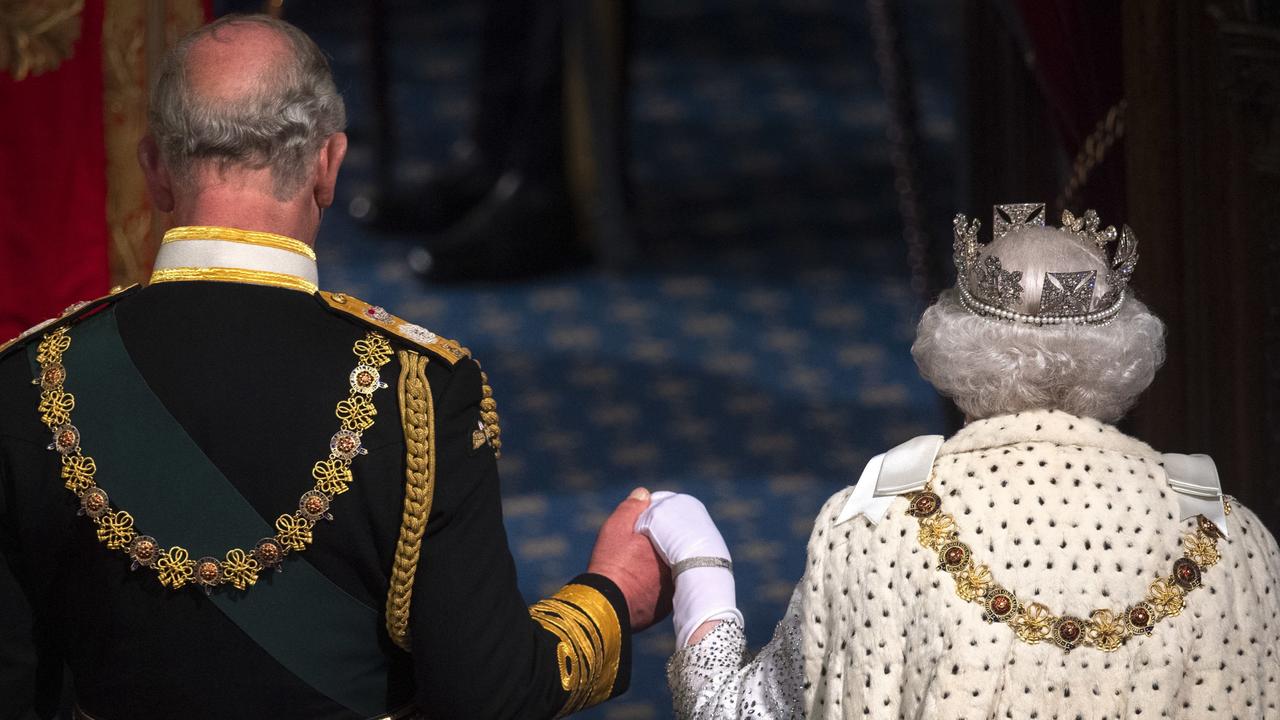 The six-minute address formed part of a detailed royal protocol enacted after the Queen's death, which also included twos 96-gun salutes in London's Hyde Park and Tower Bridge. Audio of his speech was also played at a public service of prayer and reflection in St Paul's Cathedral in London, attended by some 2000 members of the public who were handed tickets on a first-come-first-served basis.
Prime Minister Liz Truss delivered a reading at the service after having met with the King who held his first audience as monarch with her earlier in the day.
London Mayor Sadiq Khan, Labour leader Keir Starmer, Chancellor Kwasi Kwarteng and Foreign Secretary James Cleverly were all in attendance at the service and the St Paul Cathedral choir performed.
King Charles – the oldest monarch yet to ascend the throne – arrived back in London earlier on Friday after travelling to Balmoral Castle in Scotland where he was by his "cherished" mother's side during her final hours.
Church bells rang out across the UK at midday on Friday in honour of the 96-year-old Queen who died at her beloved summer residence after a year-long period of ill-health. Billboards across the city displayed messages of condolence and newspapers ran front-page photo tributes to the beloved icon.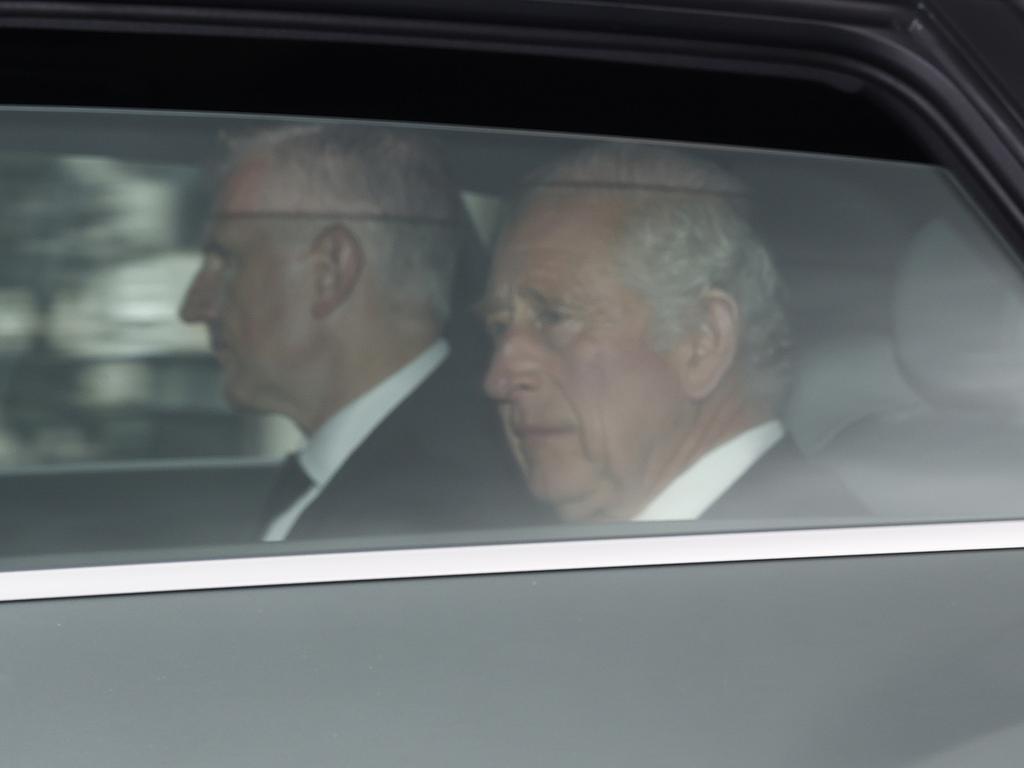 Queen Elizabeth II had reigned for a record-breaking 70 years, a source of stability in a period of extraordinary change whose death sparked heartfelt tributes from across the world.
"The death of my beloved Mother, Her Majesty The Queen, is a moment of the greatest sadness for me and all members of my family," King Charles said in a written statement released in the hours following her death.
"We mourn profoundly the passing of a cherished Sovereign and a much-loved Mother. I know her loss will be deeply felt throughout the country, the Realms and the Commonwealth, and by countless people around the world.
"During this period of mourning and change, my family and I will be comforted and sustained by our knowledge of the respect and deep affection in which the queen was so widely held."
Buckingham Palace said the King and other members of the royal family would observe an extended mourning period from now until seven days after her funeral.
The date of the funeral, which will be attended by heads of state and government, has yet to be officially announced but is expected to be on Monday, September 19.