One of Boris Johnson's closest confidantes has told the UK Prime Minister that he should resign.
Key Cabinet minister and Johnson ally Michael Gove urged him to stand down, but the PM insists he is going nowhere.
Mr Gove infamously stabbed Mr Johnson in the back following the Brexit referendum in 2016, torpedoing his campaign to become Prime Minister as he launched his own unsuccessful bid for the top job.
As months and years passed, the two set their differences aside and Mr Johnson sees Mr Gove as one of his closest allies in government.

But recognising that the writing is on the wall for the Prime Minister, Mr Gove told Mr Johnson that it was time for him to quit on Wednesday morning (UK time).
Conservative MPs are now resigning from Mr Johnson's government en masse, with 31 quitting in 24 hours.
But Mr Johnson vowed to "keep going" in farcical scenes at Prime Minister's Questions at Wednesday lunchtime.
"The job of a prime minister in difficult circumstances when he's been handed a colossal mandate is to keep going - and that's what I'm going to do," he told astonished MPs on both benches.
Even if he loses the confidence of his entire Cabinet, there is no law forcing stubborn Mr Johnson to quit, and senior Conservatives may have to change the party's leadership rules to make him go.
The avalanche of resignations was triggered on Tuesday night as Mr Johnson's right-hand man Rishi Sunak, the Chancellor of the Exchequer, quit - mere minutes after Health Secretary Sajid Javid also handed in his notice.
Their bombshell letters triggered an avalanche of resignations from other ministers, leaving Mr Johnson - who was branded a 'greased piglet' for his ability to slip out of any difficult situation - on the brink.
The flurry of resignations was ignited by the news that Mr Johnson had accepted responsibility for promoting Chris Pincher to the post of deputy chief whip, despite knowing he was facing groping allegations.
The PM had been told about the claims back in 2019 - and was even said to have remarked 'Pincher by name, pincher by nature' - but still handed him the key job.
"I think it was a mistake and I apologise for it. In hindsight it was the wrong thing to do," Mr Johnson said.
"I apologise to everybody who has been badly affected by it. I want to make absolutely clear that there's no place in this Government for anybody who is predatory or who abuses their position of power."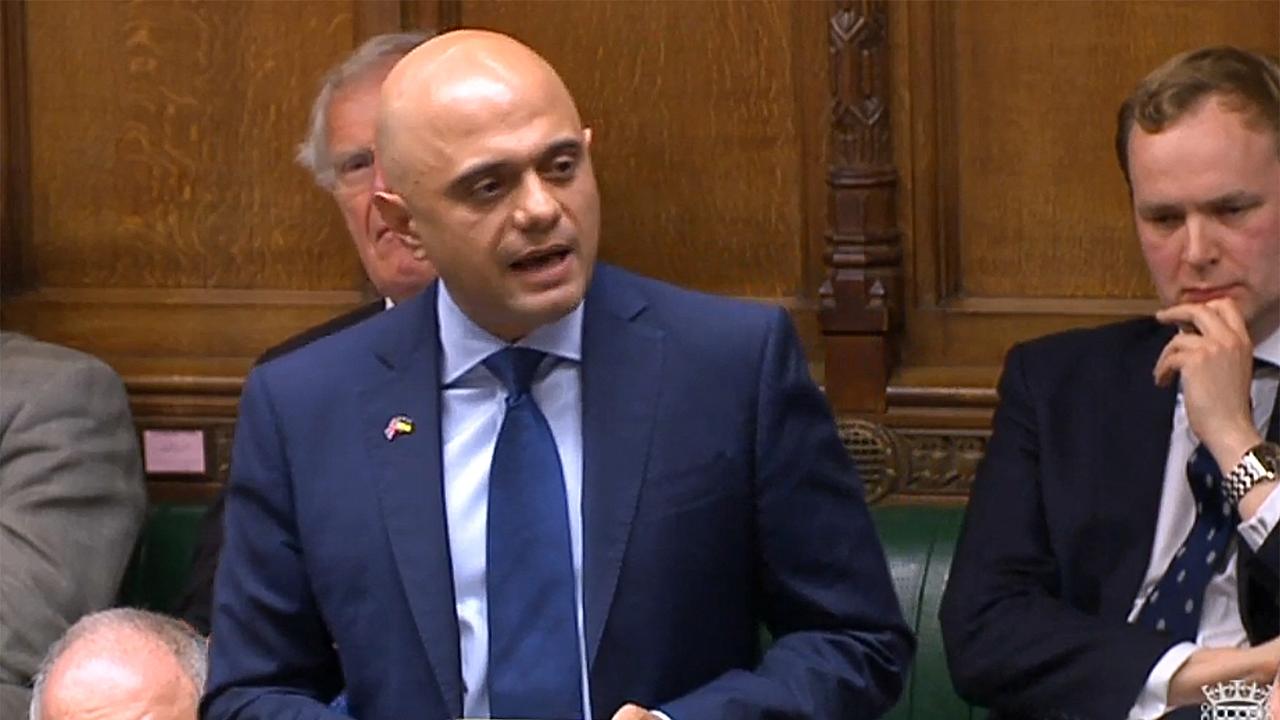 The Prime Minister's televised apology was not enough, with Mr Javid and Mr Sunak delivering their resignation letters as the interview went to air.
Mr Javid publicly called into question Mr Johnson's competence, while Mr Sunak - who has long held leadership ambitions - suggested the government was not being run "properly, competently and seriously".
Then followed a succession of junior ministers quitting, with one even declaring he had lost confidence in the PM on live TV.
Mr Javid tore into Mr Johnson once more on Wednesday afternoon in a personal statement to the House of Commons.
"At some point we have to conclude that enough is enough. I believe that point is now," he said.
"The reset button can only work so many times. There's only so many times you can turn that machine on and off before you realise something is fundamentally wrong.
"The problem starts at the top, it's not going to change."
Mr Johnson has battled on, naming a new Chancellor and Health Secretary.
But it feels like it's a matter of when, not if, he'll leave office.