UK Prime Minister Liz Truss has been forced to make an embarrassing U-turn after a rebellion within her own ranks.
The British leader - who has only been in the job for a matter of weeks - announced a 'mini-Budget' on September 23 that led the Pound to crash to record lows, caused interest rates to surge and saw her popularity spiral.
Part of her fiscal strategy was to scrap the highest tax band - the 45p top rate of tax - giving people earning £1 million ($1.74 million) a year a £55,000 ($95,000) tax cut. Those on smaller incomes were given a far lower reduction in tax.
Ms Truss and her Chancellor Kwasi Kwarteng also scrapped a cap on bankers' bonuses that was introduced in the wake of the financial crisis in 2008.
The PM said her package was a strategy for growth, but at the height of a cost of living crisis in the UK, it came across to some as a series of handouts for the rich, with little help for those on more modest incomes.
A YouGov poll that followed put Ms Truss a staggering 33 points behind the Opposition, something one of her Conservative MPs said was akin to "annihilation".
And on Monday, Ms Truss and Mr Kwarteng were forced into a humiliating climbdown as she was forced to abandon the cut to the 45p rate of tax.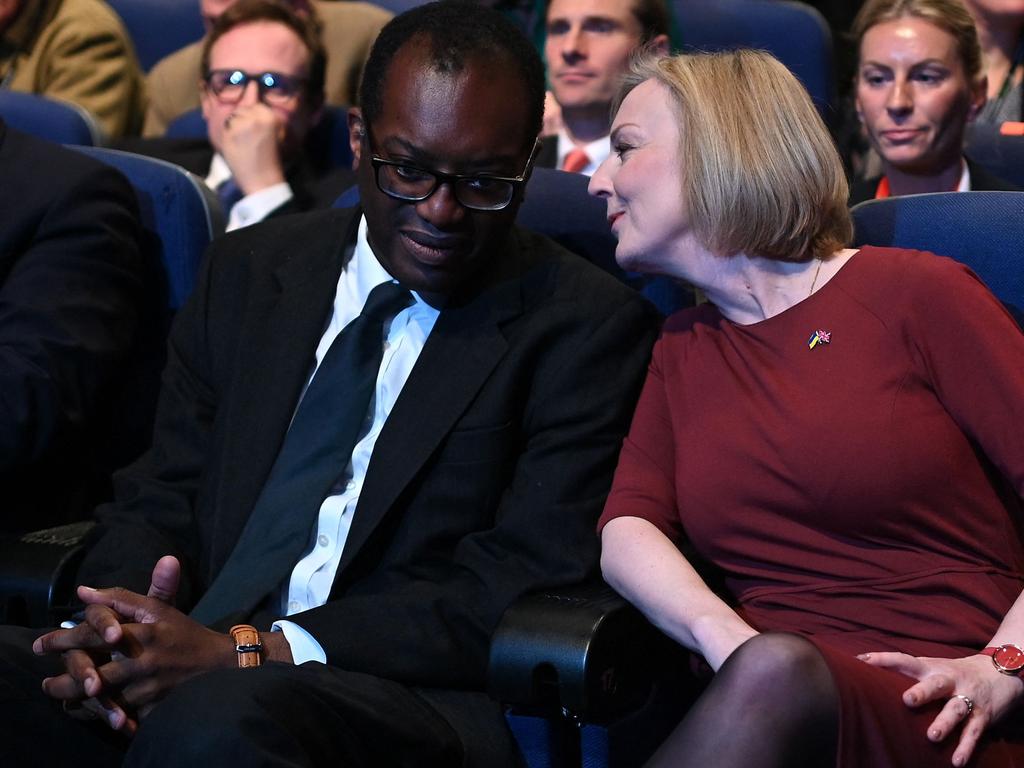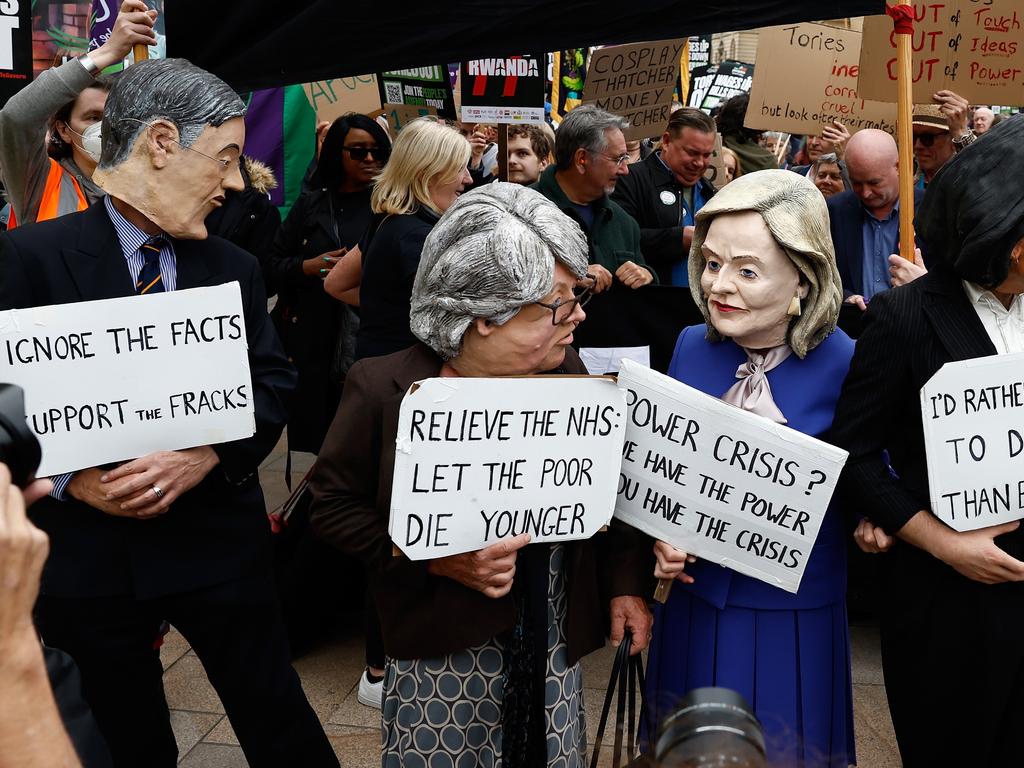 "We get it, and we have listened," Mr Kwarteng wrote on Twitter.
"It is clear that the abolition of the 45p tax rate has become a distraction from our overriding mission to tackle the challenges facing our economy.
"As a result, I am announcing we are not proceeding with the abolition of the 45p tax rate."
The about-face came during the Conservative Party's annual conference, with Mr Kwarteng facing the awkward prospect of having to deliver a speech to members later today.
This would usually be an opportunity for back-slapping and rapturous applause for a new Chancellor, but he will instead have to humbly acknowledge his own political miscalculation.
Ms Truss later tweeted: "The abolition of the 45pc rate had become a distraction from our mission to get Britain moving.
"Our focus now is on building a high growth economy that funds world-class public services, boosts wages, and creates opportunities across the country."
The abolition of the tax cut means that the UK's highest earners will continue to pay 45 per cent tax on any earnings over £150,000 ($260,000) a year.

Ms Truss only became PM on September 6 after beating former Chancellor Rishi Sunak in a leadership election triggered by the resignation of Boris Johnson.
Her mini-Budget - which included £45 billion (A$78 billion) in unfunded tax cuts - 10 days ago caused chaos in the markets and saw the Pound collapse to $1.03, its lowest ever level.
Lenders responded by hiking interest rates, leaving thousands of families fearful that they would not be able to make their mortgage repayments.
The UK's central bank, the Bank of England, was also forced to make a staggering intervention to stabilise the market.
The Bank issued a previously unheard of statement, saying the new measures had created "material risk" to the nation's financial stability.
That followed criticism from the International Monetary Fund, which warned the government's mini budget could increase inequality and worsen the nation's already skyrocketing inflation.
Credit ratings agency Moody's also waded in with a warning about soaring debt.
Moody's called Britain's new fiscal policy regime "credit negative", adding that a sustained confidence shock could "permanently" weaken its debt affordability.
Ms Truss held talks with the Office for Budget Responsibility on Friday in an attempt to calm nerves by explaining why she feels her plan will work.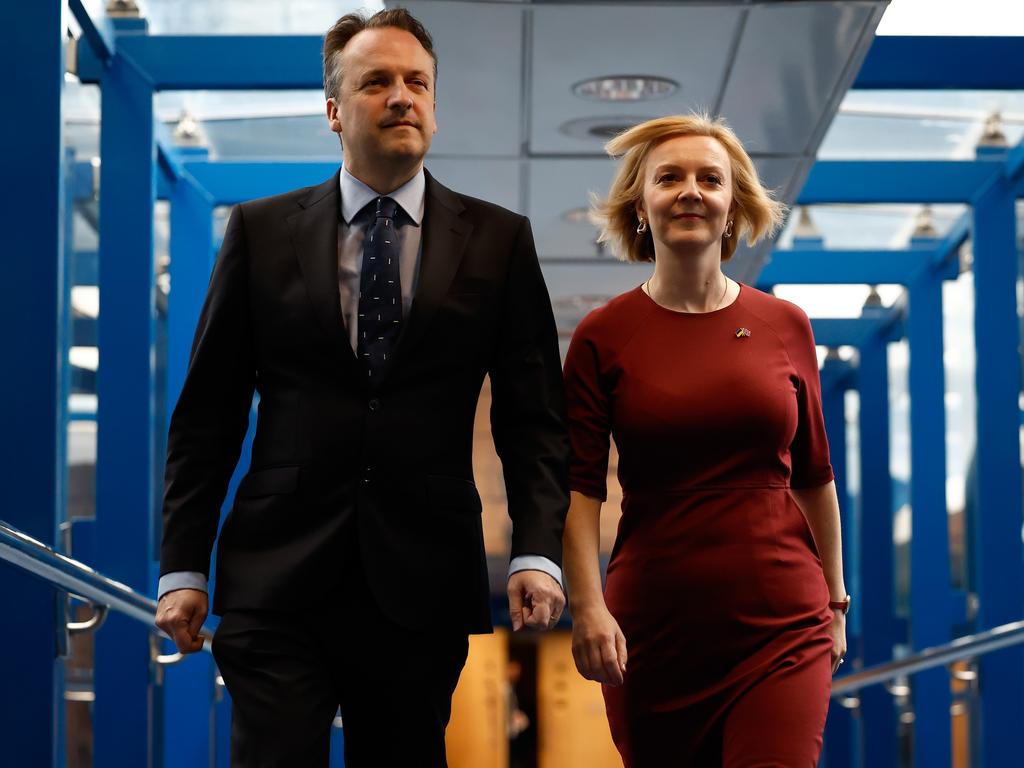 She held a series of awkward interviews with local BBC radio stations on Thursday after vanishing from the public eye for days - and it only appeared to make matters worse.
In one cringeworthy clip, a radio presenter started by asking: "Where've you been?"
"Since Friday, since your Chancellor's mini-budget, the pound has dropped to a record low, the IMF has said you should re-evaluate your policies, and the Bank of England has had to spend 65 billion pounds to prop up the markets because of what they describe as a 'material risk'. Where have you been?" BBC Radio Leeds host Rima Ahmed asked.
"Well I think we've got to remember the situation we were facing this winter. We were facing a situation where people could have had to pay energy bills of up to £6000 ($10,000), where inflation was increasing, and where we were looking at an economic slowdown, which would have had a huge impact right across the country," Ms Truss replied.
"So we had to take decisive action."
Ahmed reiterated her initial question, which was about Ms Truss's silence as the financial markets were panicking.
"Well I'm here today on Radio Leeds talking to you," said the Prime Minister.