Simone Biles has revealed the awkward moment a flight attendant mistook her for a child on a flight.
The 25-year-old US gymnastic powerhouse was in Washington to receive the Presidential Medal of Freedom, making her the youngest recipient of the prestigious award.
However, it was when she reportedly boarded a flight home to Texas, that the awkward encounter took place.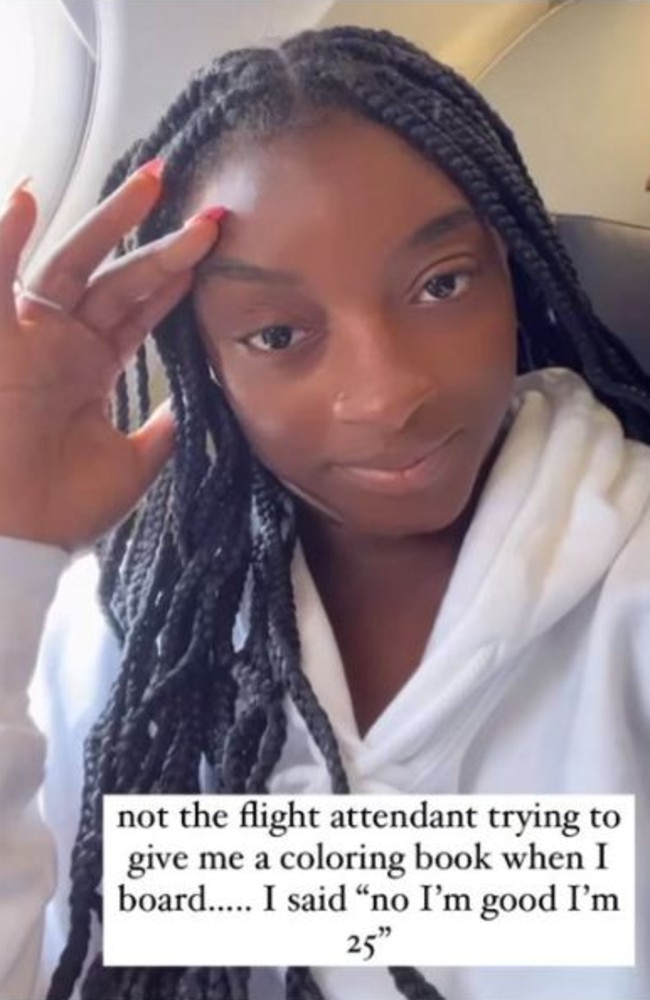 In an Instagram post, the Olympian said a flight attendant had given her a colouring book, thinking she was a child.
"Not the flight attendant trying to give me a colouring book when I board … I said, 'No, I'm fine, I'm 25,'" she wrote alongside a photo making an unimpressed facial expression.
In the snap Biles held her hand to her head in apparent annoyance.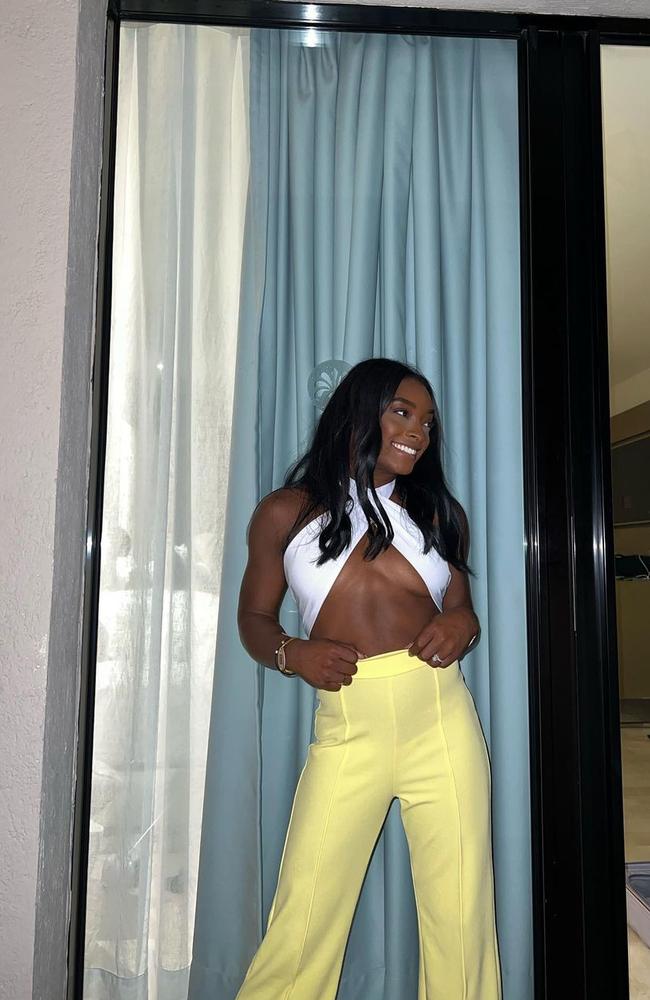 While she may be 142cm, it's a huge advantage when she's competing against other athletes – after all she is considered one of the greatest and most dominant gymnasts of all time.
However, it appears the flight crew weren't exactly aware of who she was and reportedly redeemed themselves by later offering her a drink.
Biles shared a clip holding a full glass with the caption: "The other flight attendant gave me a mimosa so we're in the clear."

But Biles said she was still asked if she was old enough to drink when it was brought over.
The athlete's post went viral after US influencer Matt Bernstein shared a screenshot of Biles' flight selfie.
"I cry at the thought of a flight attendant giving Simone Biles, the most decorated gymnast in history, a colouring book," he wrote.

Read More (...)