In the days after Elon Musk made headlines for buying Twitter, the billionaire has sold about $5.6 billion ($US4 billion) worth of Tesla shares.
Mr Musk, who is chief executive of the electric carmaker and also the richest person in the world, sold 4.4 million Tesla shares on Tuesday and Wednesday (US time), according to filings Thursday with the US Securities and Exchange Commission.
Following these sales, Mr Musk holds just over 168 million shares in Tesla, via a trust.

Mr Musk declared on Twitter there would be no more Tesla stock sales after Thursday.
"No further TSLA (Tesla's stock symbol) sales after today," he wrote late Thursday (Friday morning in Australia) in response to another user pointing out his recent sales.

Earlier this week, Twitter's board agreed to his $61.4 billion ($US44 billion) takeover of the social media platform.
To finance his takeover of Twitter, Mr Musk has pledged up to $29.4 billion ($US21 billion) from his personal fortune, with the rest financed by debt.
Many investors and analysts have expressed doubts over whether the deal will be completed, including questions about the financing and concerns that Twitter would distract Mr Musk from running Tesla.
Twitter's stock is trading at a significantly lower price than Mr Musk's offer of $75.55 per-share ($US54.20). On Thursday, it closed at $68.75 ($US49.11) on Wall Street.
The market often interprets the difference between the offer price and the value of a stock as the risk premium, the measure of risk represented by the acquisition.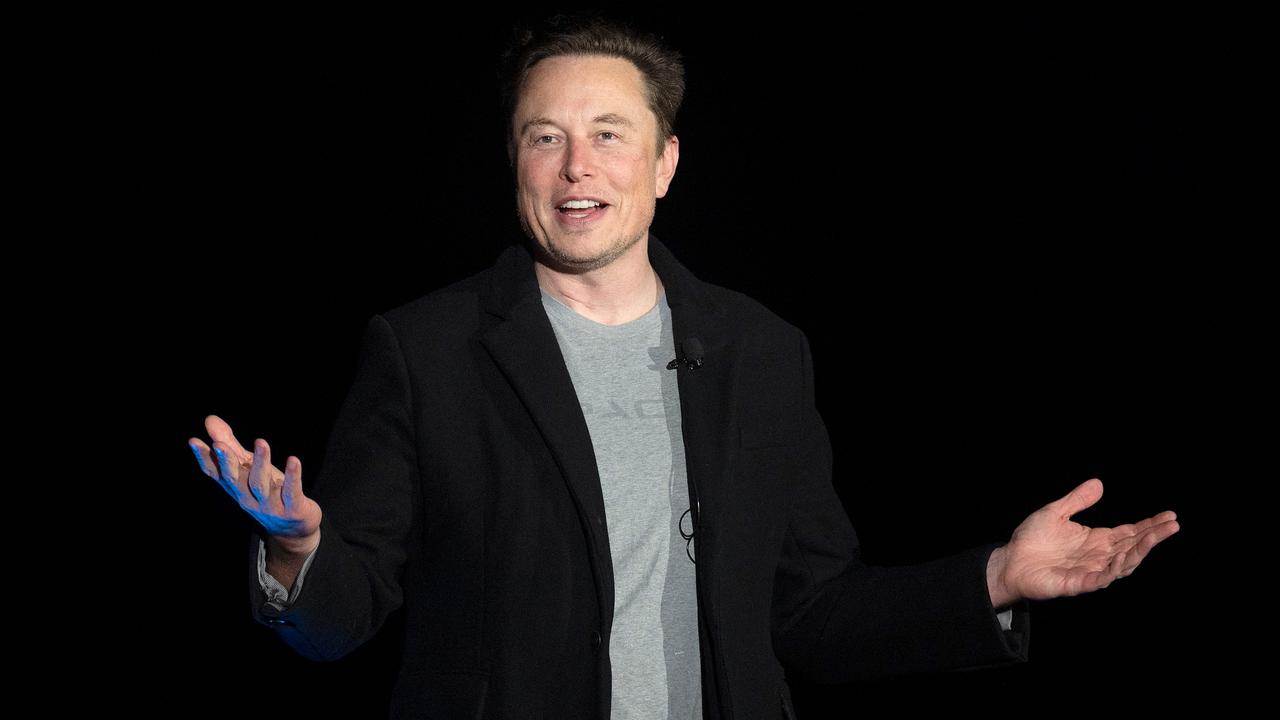 Musk's 'free speech' mission
A month before Mr Musk struck the Twitter deal, he had asked users what they thought of the social media platform and freedom of speech.
In a poll on March 25, he asked users if the Twitter algorithm should be open source.
He then followed it hours later with a new poll, which said: "Free speech is essential to a functioning democracy. Do you believe Twitter rigorously adheres to this principle?"
"The consequences of this poll will be important. Please vote carefully," he added.
After the Twitter board approved his takeover, Mr Musk continued to make public comments and tweets about the need for free speech on the platform and not censorship.
"For Twitter to deserve public trust, it must be politically neutral, which effectively means upsetting the far right and the far left equally," he wrote in one tweet.
Leaked messages from the business communication platform Slack revealed some Twitter employees venting against the new owner's take on free speech.
"Physically cringy watching Elon talk about free speech," a site reliability engineer who identifies as a nonbinary transgender person wrote.

"We're all going through the five stages of grief in cycles and everyone's nerves are frazzled," wrote a senior staff software engineer who called Musk an "a**hole," and tried to console his colleagues.
"We're all spinning our wheels, and coming up with worst case scenarios. (Trump returns! No more moderation!) The fact is that (Musk) has not talked about what he's planning on doing in any detail outside of broad sweeping statements that could be easily seen as hyperbolic showboating."
​​​​​​