Elon Musk confirm he had bought Twitter early this morning and said the social media platform would not become a "hellscape" under his ownership.
The Tesla CEO sent out a tweet to advertisers which seemed to put the rubber stamp on the $44 billion ($68 billion AUD) deal.
He has also changed his Twitter bio to "Chief Twit".
The billionaire wrote: "Dear Twitter Advertisers, I wanted to reach out personally to share my motivation in acquiring Twitter,' he wrote. 'There has been much speculation about why I bought Twitter and what I think about advertising. Most of it is wrong."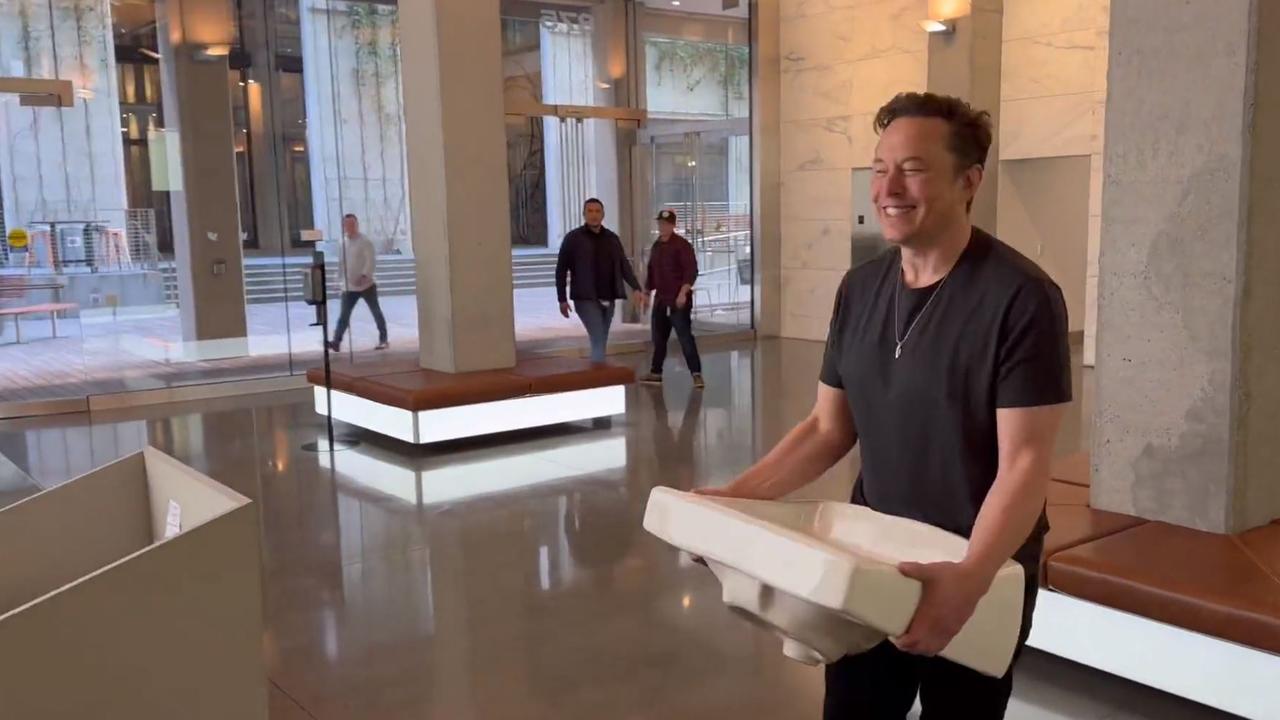 He said it was "important to the future of civilization to have a common digital town square, where a wide range of beliefs can be debated in a healthy manner, without resorting to violence".
"Our platform must be warm and welcoming to all, where you can choose your desired experience according to your preferences, just as you can choose, for example, to see movies or play video games ranging from all ages to mature," Musk, 51, wrote.
He added that "much of traditional media has fuelled and catered" to either the far right or the far left "as they believe that is what brings in the money, but in doing so, the opportunity for dialogue is lost".
"That is why I bought Twitter," he continued. "I didn't do it because it would be easy. I didn't do it to make more money. I did it to try to help humanity, whom I love.
"And I do so with humility, recognizing that failure in pursuing this goal, despite our best efforts, is a very real possibility."


The news comes after Musk visited Twitter's San Francisco headquarters while carrying a sink.
He held talks with staff and denied reports he could make three-quarters of Twitter staff redundant.
While pitching his deal to buy Twitter to investors, Musk said he planned to get rid of nearly three-quarters of the firm's workers, lopping its ranks to just over 2000 employees.
"Once Elon Musk buys Twitter, he can do as he pleases," said University of Richmond law school professor Carl Tobias.
"And, I think he plans to."
Twitter was already having trouble making money before Musk came along and "battered it and litigated it to death," Tobias said.
Twitter had filed a lawsuit to hold Musk to the terms of the takeover deal he inked in April, even though Musk tried to get out of it.
A US judge recently suspended litigation in the saga after Musk expressed a change of heart, giving the parties until October 28 to finalise the on-again, off-again megadeal.