Rumours started to circulate that there had been a coup at the presidential palace. I immediately got to work, tapping up contacts, trying to establish the facts.
I didn't have to wait long - that same night the head of the presidential guard announced that President Mohamed Bazoum was under "house arrest". The democratically elected president had been overthrown. Two days later, Gen Abdourahmane Tchiani proclaimed himself the new leader.
For the next two weeks, I barely slept. Everyone across the BBC wanted to talk to me but communication was difficult.
Before long, the atmosphere began to change on the street. "You're either with us or against us" was the line from the military junta and their supporters.
As the BBC reported all the twists and turns, including the reaction of the regional Ecowas bloc as well as Western countries, the mood soured. I was doing my job, striving to report fairly and objectively on developments.
But some of our audience in Niger were only interested in hearing information which chimed with their viewpoint. Pro-Russia, pro-Tchiani, anti-French - these labels hide more than they explain but I was suddenly in the spotlight.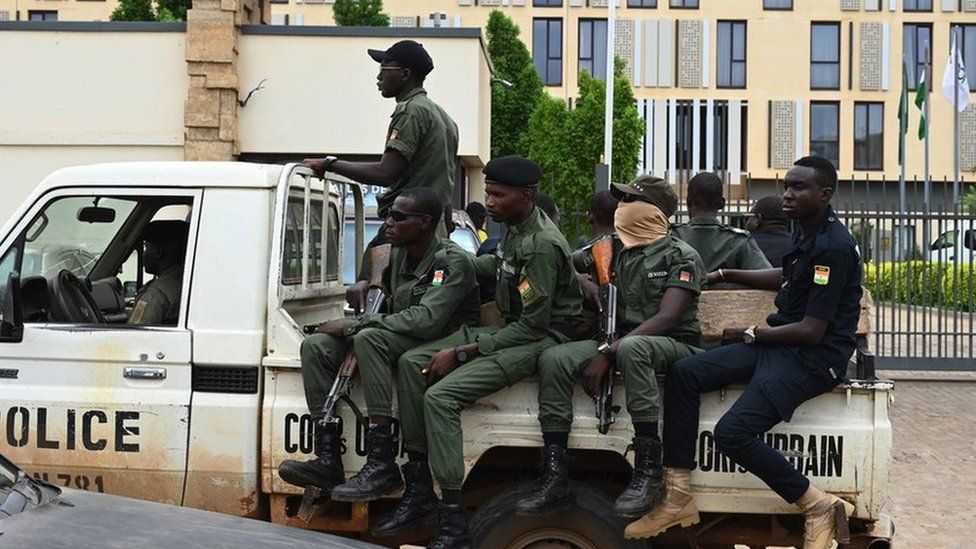 GETTY IMAGES
There's a strong police presence in the capital
I started being trolled heavily on social media and then came abusive phone calls. The military junta threatened to throw out all "foreign" media. It was too risky for me to go down the street in the capital Niamey and report on any of the pro-Tchiani demonstrations.
As doing my job has become more difficult, so has life in general. I now spend most of my day without electricity as Nigeria has cut its supply. It's a daily battle to charge my laptop and mobile phone which more often than not fails. I know these sound like "first world problems" but if I can't do my job, how will people know what is happening?
Food is also becoming more difficult to find due to the Ecowas economic blockade. People are hurting and it's understandable they are looking for someone to blame. We're also running out of money - vital in this cash economy where everyone lives day to day. The limit for a withdrawal is now 50,000 CFA (about $83; £64). It may seem a large sum but prices have rocketed.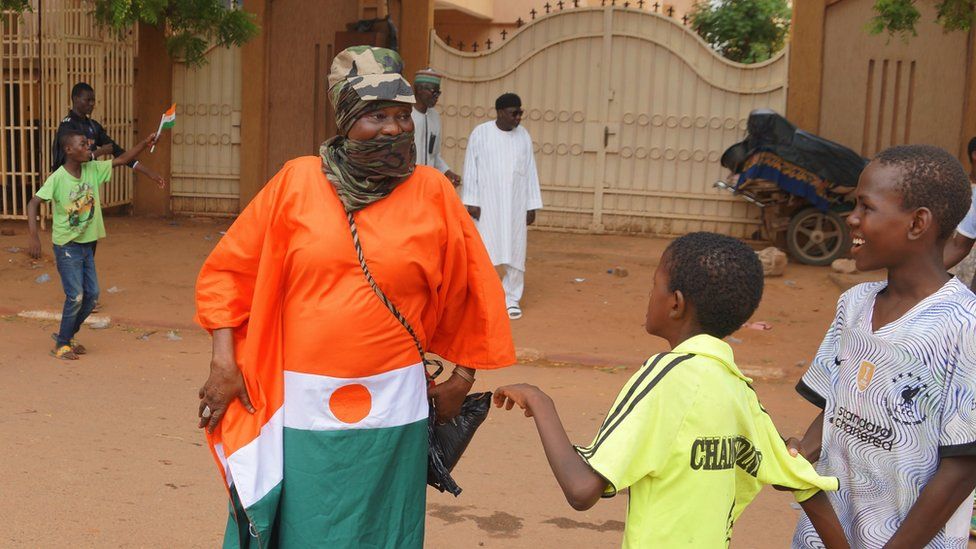 When I do my shopping, I keep a low profile. The joy and laughter I used to see and hear on the streets has disappeared. Everyone talks about the coup but only one side is allowed to "lead" the debate.
Anyone who openly opposes the coup risks being beaten up or having their house ransacked. I fear I could be arrested at any moment by the military junta. This thought keeps me awake at night but I have taken some precautions.
I lock the door behind me when I'm home and won't open it to anyone. It's a shadow of the life I used to lead but I want to keep telling the story of my country to the world.