The US Justice Department on Friday escalated its investigation into President Joe Biden's son Hunter, naming a special counsel amid allegations he engaged in illicit business deals overseas.
It comes weeks after a plea deal, which would have seen Hunter Biden admit to some charges but avoid jail time, spectacularly fell apart.
Attorney-General Merrick Garland appointed Delaware federal prosecutor David Weiss, who recently investigated Hunter Biden on tax and gun charges, in a case that remains open.
Mr Weiss, who opened his probe in 2019, recently revealed that he was investigating Mr Biden along other lines, and Mr Garland said Mr Weiss had requested special counsel status to be able to pursue his probe more widely.
"Upon considering his request, as well as the extraordinary circumstances relating to this matter, I have concluded that it is in the public interest to appoint him as special counsel," Mr Garland said.


Hunter Biden has come under investigation in Congress over business deals he did in China, Ukraine and elsewhere during and after his father's 2009-2017 term as vice president.
A former business associate told Congress recently that Mr Biden had gotten his father involved in telephone calls with his foreign partners several times.
The president's Republican opponents allege Joe Biden used his political position to help his son — a claim the elder Biden denies.
The move comes as Joe Biden is running for re-election, possibly in a rematch with former president Donald Trump, himself accused of felony crimes in the investigation by another Justice Department special counsel, Jack Smith.
The appointment of Mr Weiss reaffirms that he "has the authority he needs to conduct a thorough investigation and to continue to take the steps he deems appropriate independently based only on the facts and the law," Mr Garland said.
Mr Garland gave no hint on the subject matter of Mr Weiss' expanded probe, saying his elevation to special counsel "reaffirms" the independence and authority of his investigation.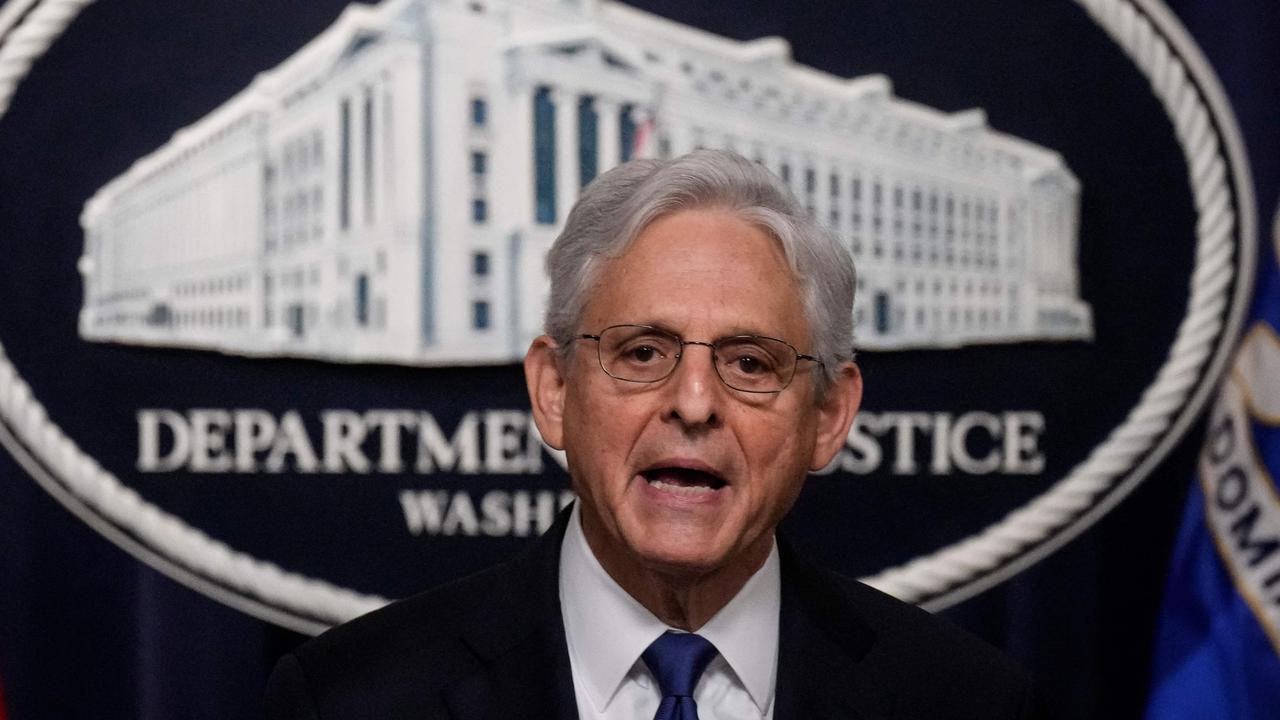 Plea deal falls apart
Last month, the 53-year-old Hunter aborted a plea deal with Mr Weiss over gun and tax charges after a judge pointed out inconsistencies in the agreement.
The deal would have seen Mr Biden avoid prison: he would have been sentenced to probation on two tax avoidance counts, and be forced into a counselling and rehabilitation program for the firearms charge.
But the deal fell apart after Judge Maryellen Noreika queried why the gun charge was included in a tax case, and whether the agreement protected Mr Biden from charges that might arise from a wider investigation of his business dealings.
Mr Biden then entered a not guilty plea, and the two sides were expected to work out a new agreement.
But in a filing in Delaware court on Friday, Mr Weiss said those talks had reached an impasse and withdrew the offer of a plea deal.
Instead, he indicated that the tax charges could be expanded to other venues.
Republicans say DOJ protecting Biden
There was no comment from the White House on Mr Weiss's elevation to special counsel.
In a social media post, a Donald Trump spokesman alleged that the Biden family had been "protected by the Justice Department for decades".
"There is overwhelming evidence and credible testimony detailing their wrongdoing of lying to the American people and selling out the country to foreign enemies for the Biden Cartel's own financial gain," the spokesman said, without offering evidence.
Republican House Speaker Kevin McCarthy indicated that the Congressional probe of Hunter Biden will continue.
"This action by Biden's DOJ cannot be used to obstruct congressional investigations or whitewash the Biden family corruption," he said on social media.