Riddle me this. If someone told you this time last year that a new movie made by the guys who did the Daniel Radcliffe farting corpse flick was going to sweep the Oscars, would you have believed them?
Everything Everywhere All At Once debuted a year ago at the SXSW festival in Austin and tales of this strange, chaotic but heartfelt movie started to trickle out.
Some brave souls even whispered "This could be Michelle Yeoh's Oscar movie" — but it was very much wishful thinking at that point.
In the 12 months and two days since that premiere, Everything Everywhere All At Once really has been everywhere and it has been everything.
Not to be reductive about it but, on the surface, this is a genre movie, a weird and quirky sci-fi film about multiverses, featuring hot dog fingers, Raccacoonie and a giant, nihilistic bagel. And it features a mostly non-white cast. Does that sound like an Oscar movie to you?
No. It doesn't to anyone. No one could have seriously seen this coming. And the fact it swept, winning seven awards including five "above the line" categories, changes what we might now consider an Oscar movie.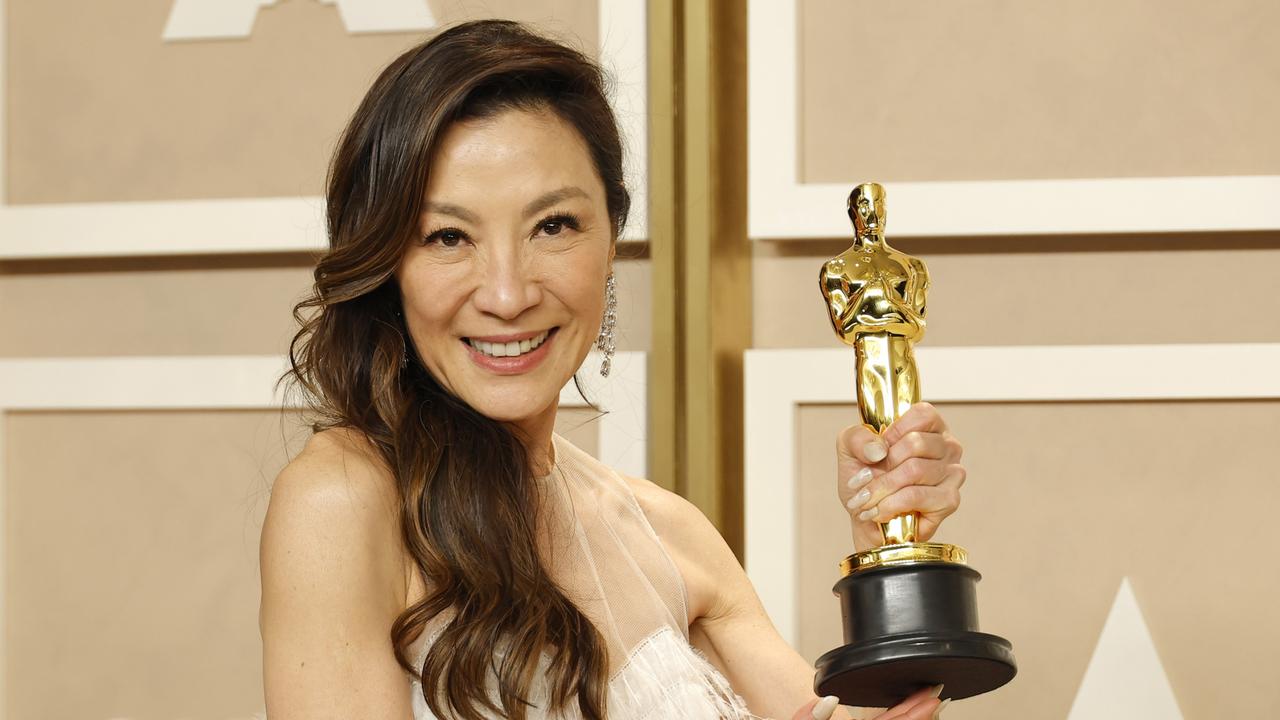 There were plenty of traditional Oscar bait contenders this year, those sombre and earnest dramas that tick the expected boxes. The Fabelmans, Elvis and All Quiet on the Western Front were all there on the ballot.
Everything Everywhere All At Once has been so dominant at almost every awards show in the run-up to the Oscars, the real shock value of its victory hasn't had the same impact if it had been a surprise.
It's been a long year of campaigning for the cast and crew, and its success was all but assured after it won the top gongs at the Directors Guild, Producers Guild, Screen Actors Guild, Writers Guild and Indie Spirit awards.
But if you cast your mind back five, 10 or, god forbid, 20 years ago, this wasn't remotely possible.
This is a huge moment and while many people will say, "Who cares about the Oscars anyway, who cares about shallow Hollywood glitz?", it matters.
It matters because this is a highly visible international event which gets a lot of attention and which says to kids everywhere, no matter their heritage, that there is space for them in places that haven't always been welcoming. The world is changing, stretching out to be bigger and more inclusive and the Oscars should reflect that.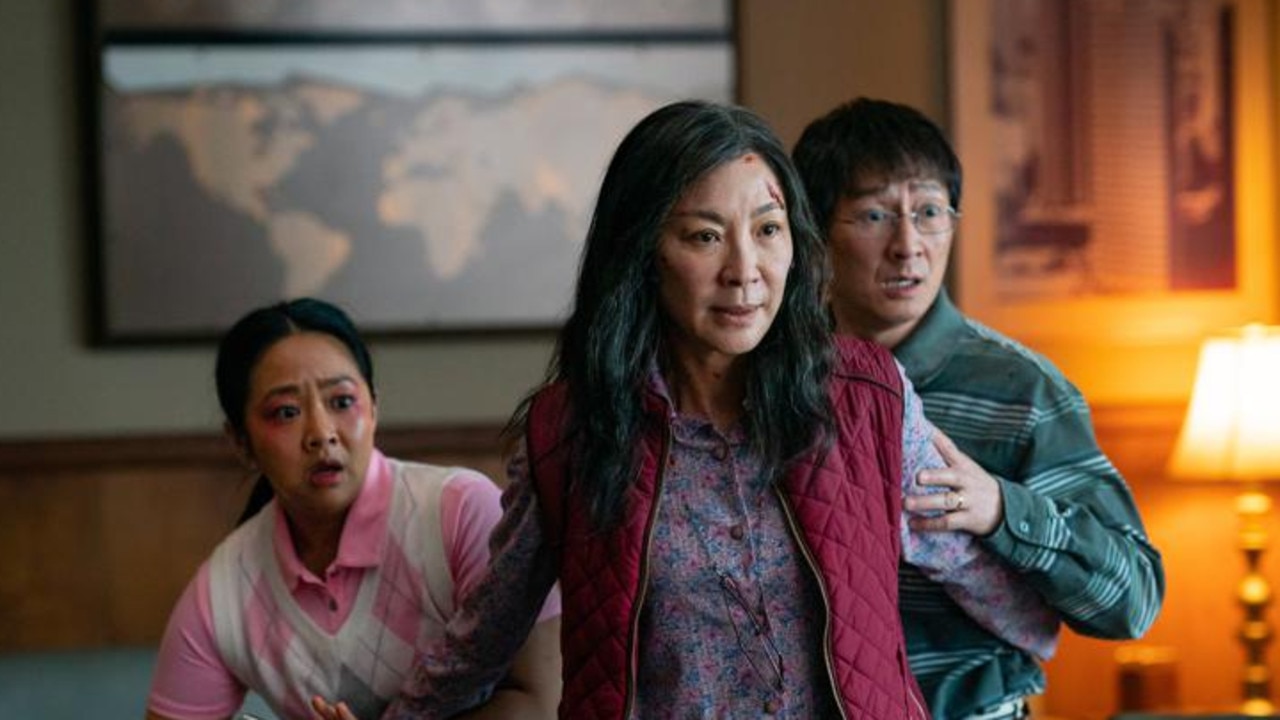 Michelle Yeoh's win is a first for an actor of Asian heritage in the Best Actress category. When she was nominated, she was described as a category-first in the Oscars' 95-year history for a woman identifying as Asian. Maybe that wording sounds weird but it's actually very specific.
Merle Oberon was nominated in 1935 for Dark Angel. What wasn't known at the time was Oberon had deliberately hid her South Asian heritage. She even pretended to be Australian, and there's a wild story about how she went to Tasmania to accept an award from her hometown but had, in actuality, never been there before.
In the time between Oberon and Yeoh, no other woman of Asian descent was ever nominated in Best Actress. Yeoh is also only ever the second non-white actor to win in the category, after Halle Berry.
Ke Huy Quan is only the second man of Asian heritage to win in Best Supporting Actor. Kwan has had some trailblazers before him with Ang Lee, Chloe Zhao and Bong Joon-ho all picking up the Director gong – but all since 2005.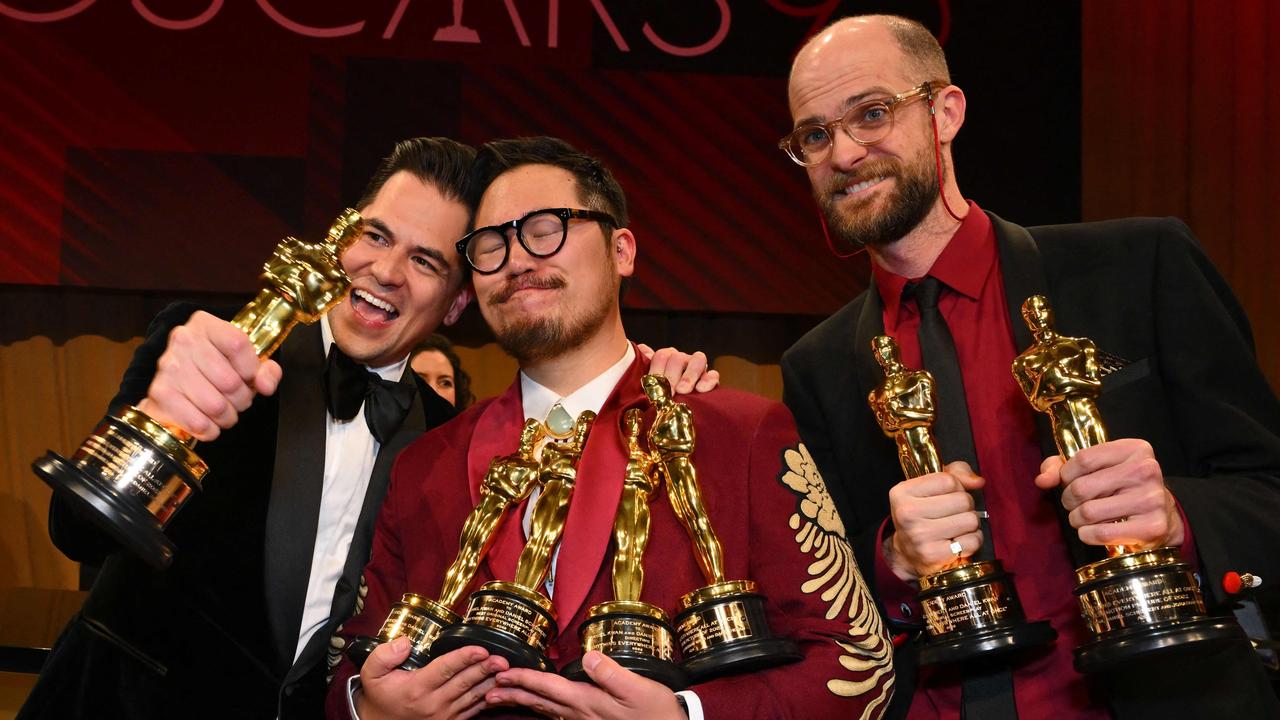 Everything Everywhere All At Once is a different proposition to Parasite, which was, of course, a groundbreaking victory in that a non-English language movie from Asia could so decisively triumph. But there is a difference between an international film and an American film focused on a diaspora, immigrant community.
Everything Everywhere All At Once is not a "foreign film". It is very much an American movie. It was made by Americans (writer-directors Daniel Scheinert and Daniel Kwan), financed by an American studio (A24) with American producers (Jonathan Wang among them) and starring, with the exception of Michelle Yeoh, American actors including Quan, Stephanie Hsu, Harry Shum Jr and James Hong.
And it tells an American story. An American immigrant story is an American story. The perspective that cast and crew brings to a story, this story, is vastly different to what Bong did with the very excellent Parasite.
Also, not for nothing, but the fact that Everything Everywhere All At Once is a weird sci-fi movie hopefully means that the old guard is changing its perception of what is and isn't "worthy" cinema.
I'll leave you with Yeoh's speech because it bears repeating again and again the significance of moments like this has on people far beyond the confines of a theatre in Hollywood.
"For all the little boys and girls who look like me watching tonight, this is the beacon of hopes and possibilities. This is proof that dream big and dreams do come true."
If Hollywood is a dream factory, this is one dream we can all get behind.