Smash Mouth former lead singer Steve Harwell has died aged 56.
His death was confirmed in a statement released to media outlets and online on Monday.
The band's manager Robert Hayes said the star - who was at the helm of the American group when it churned out hits including Can't Get Enough of You Baby, Walkin' on the Sun and a cover of the Monkees' I'm a Believer - "passed peacefully and comfortably" at home in Boise, Idaho "surrounded by friends and family".
"Steve Harwell was a true American Original," the statement read.
"A larger than life character who shot up into the sky like a Roman candle. Steve should be remembered for his unwavering focus and impassioned determination to reach the heights of pop stardom. And the fact that he achieved this near-impossible goal with very limited musical experience makes his accomplishments all the more remarkable.
"His only tools were his irrepressible charm and charisma, his fearlessly reckless ambition, and his kingsize cajones. Steve lived a 100 percent full-throttle life. Burning brightly across the universe before burning out."
A cause of death was not provided.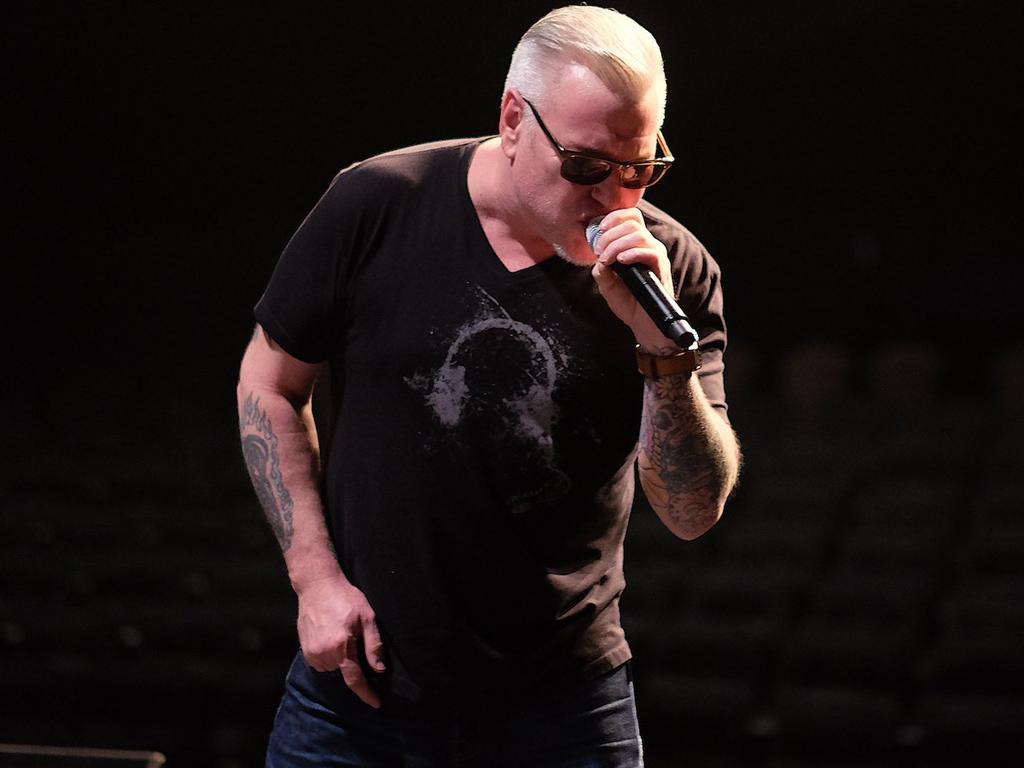 It comes days after his manager revealed in a statement that the US rocker had entered hospice care at his home due to liver failure.
Little is known about Harwell's personal life, though his fiancee Esther Campbell – whom he was thought to have broken up with in 2019 after she filed a restraining order against him – was reportedly by his side during his final days.
The All Star singer has suffered medical problems since at least 2013 when he was diagnosed with cardiomyopathy, a disease of the heart muscle which can cause heart failure.
Harwell retired from performing in October 2021 after copping backlash for his disoriented performance at the The Big Sip beer and wine festival in New York, where he was slurring his words, cursing at the audience, and at one stage, appeared to gesture a Nazi salute.
In a statement released by his representative at the time, a spokesman said Harwell was suffering from "long-term medical issues", with "numerous symptoms [he showed during the concert] directly linked with his current medical situation".
Following his retirement, Harwell issued a statement to fans, saying he was "fortunate" to have lived his dream.
"Ever since I was a kid, I dreamed [sic] of being a rock star performing in front of sold-out arenas and have been so fortunate to live out that dream," he said.
"To my bandmates, it's been an honour performing with you all these years, and I can't think of anyone else I would have rather gone on this wild journey with."
Harwell was born in Santa Clara, California, in 1967.
He co-founded Smash Mouth in 1994, along with Kevin Coleman on drums, Greg Camp on the guitar and Paul De Lisle on bass.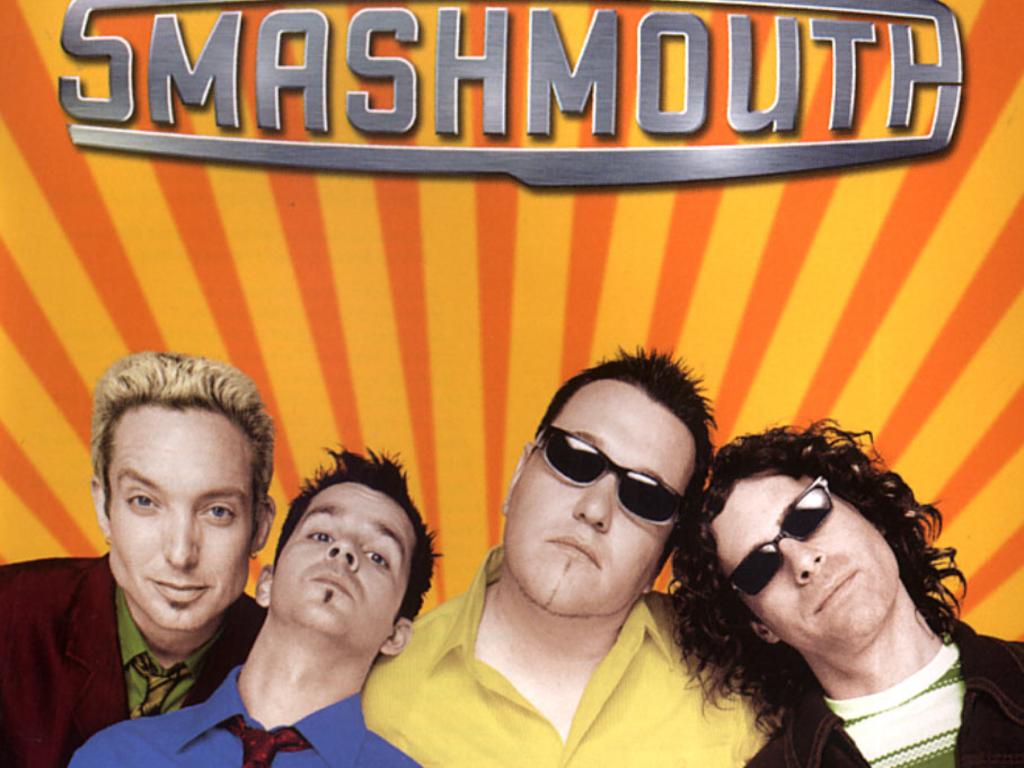 The rockers released their debut album Fush Yu Mang in 1997, the first of a total of seven studio albums, with the most recent being 2012's Magic.
They enjoyed their greatest success in the early 2000s with hits including Walkin' on the Sun, All Star, Then The Morning Comes, and their cover of The Monkees' I'm A Believer. All Star and I'm A Believer were further popularised on the soundtrack of 2001 DreamWorks film, Shrek.
After Harwell stepped down, former Ghoulspoon vocalist Zach Goode was recruited as the lead singer, with De Lisle the only original member of the band remaining. Michael Klooster joined the band on the keyboard in 1997, while Randy Cooke joined as drummer in 2010, and finally, Sean Hurwitz became the guitarist in 2011.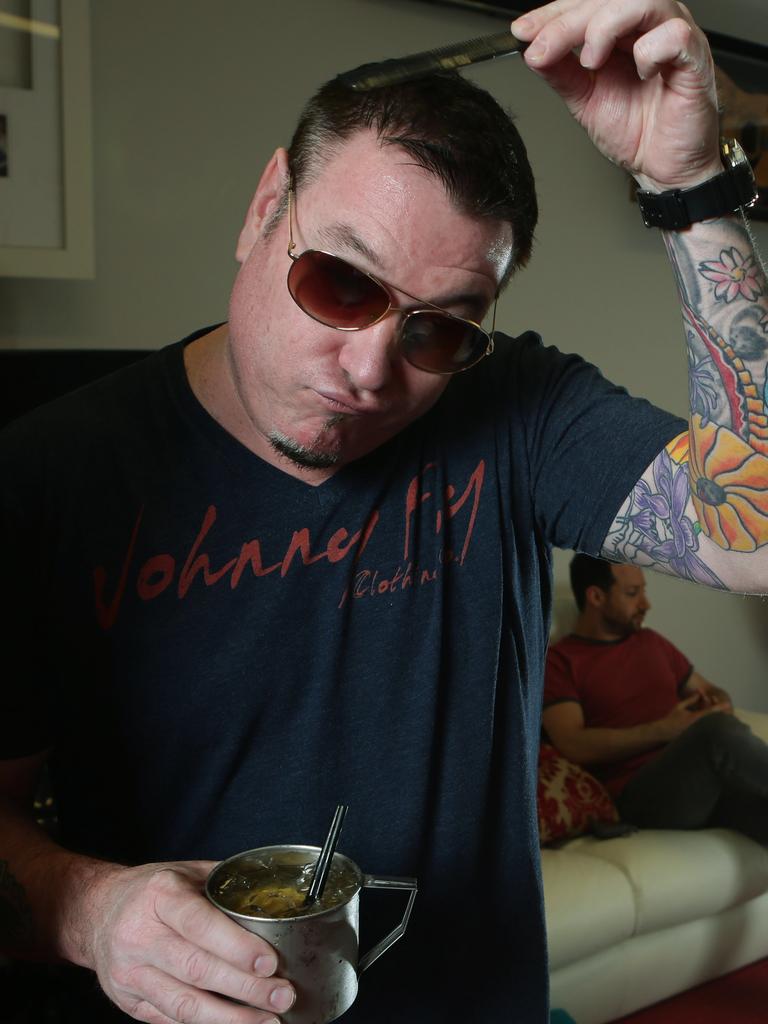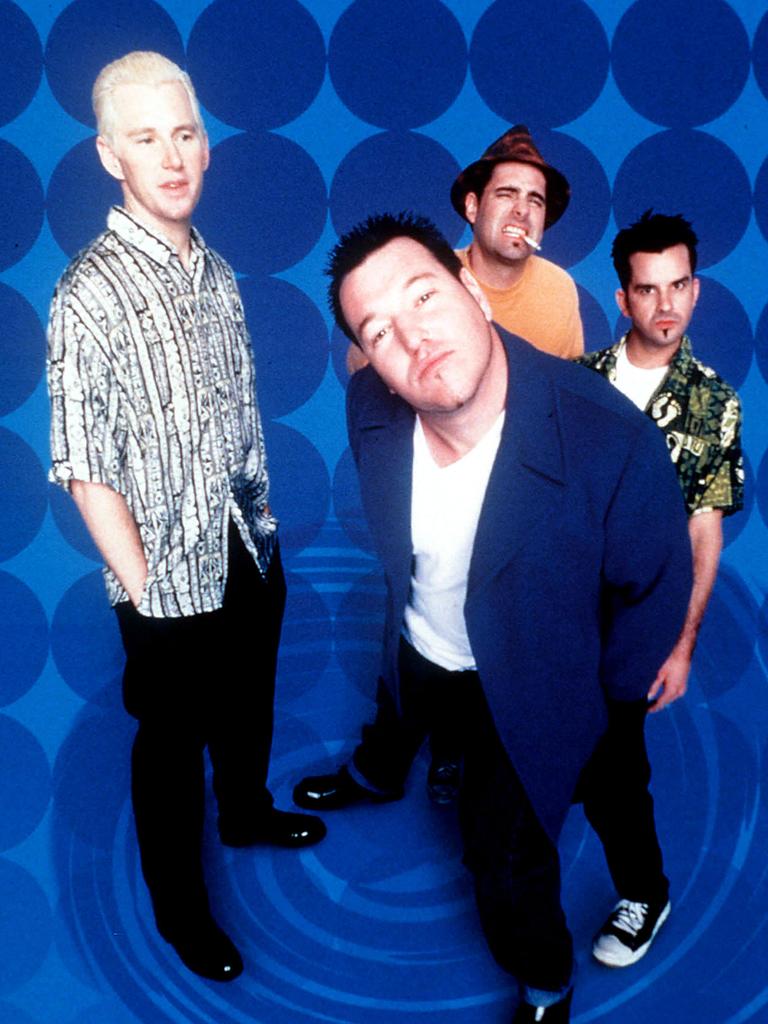 Harwell previously suffered tragedy in 2001, when his newborn son Presley, whom he shared with ex Michelle Laroque, died from complications from acute lymphocytic leukaemia.
He made headlines in late 2019 when his fiancee, Campbell, filed a restraining order against him for what she described as "threatening behaviour."
Campbell toldTMZ at the time the pair got engaged in early September of that year following 12 months of dating.
But just a few weeks after their engagement, she called it quits citing alleged excessive drinking on Harwell's behalf, and was granted a temporary restraining order.