A song condemned by some as "racist" has stormed to the top of a streaming chart in the US.
The video of country music star Jason Aldean's song Try That in a Small Town has now been pulled by Country Music Television after claims it promoted gun violence, vigilantism and lynching, a form of execution frequently committed against African-Americans.
Singer Sheryl Crow called out Aldean posting on Twitter: "There's nothing small town or American about promoting violence," and called the song "lame".
But Aldean has hit back at the furore saying the accusations against the song that it is "pro lynching" are "not only meritless but dangerous".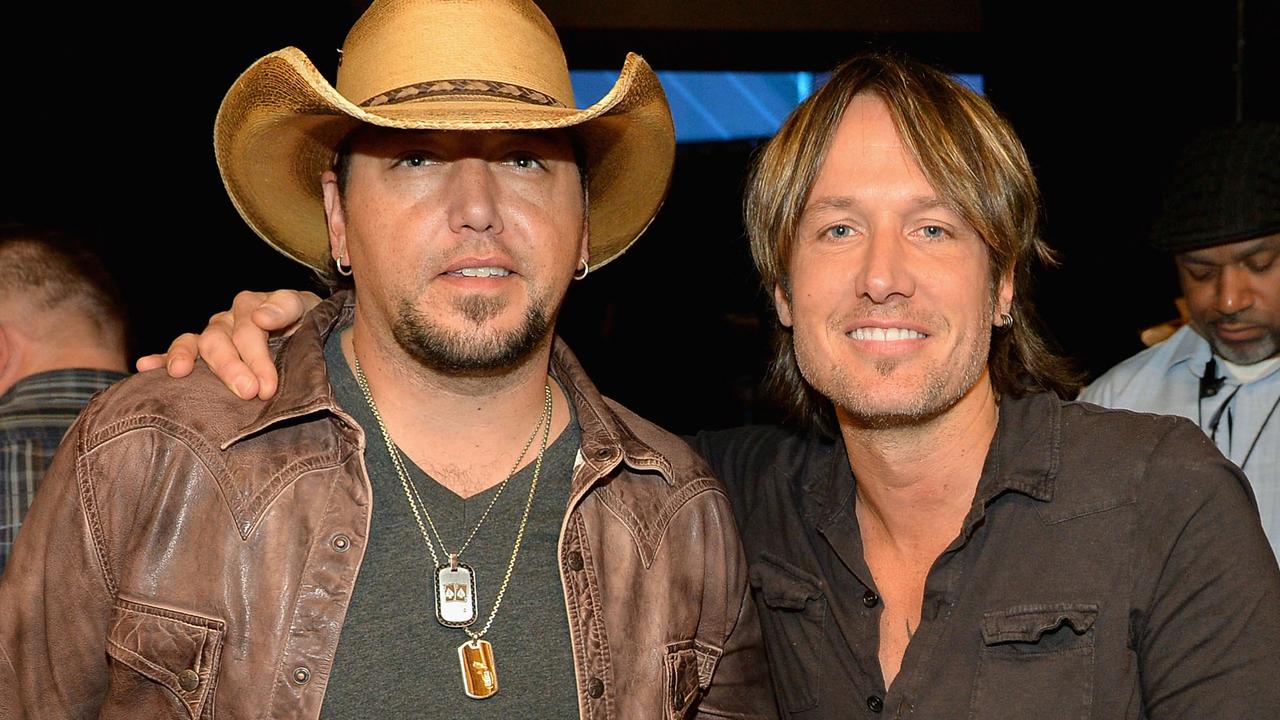 Rather, said the country star – who is known for his conservative views – the song was about, "the feeling of community that I had growing up in where we took care of our neighbours, regardless of difference of background or beliefs".
However, the lyrics of the song appear to target those who have some beliefs that differ from those who hail from the "small town" in the song.
"Cuss out a cop, spit in his face / Stomp on the flag and light it up / Yeah, you think you're tough / Well, try that in a small town / See how far you make it down the road / Around here, we take care of our own."

.@Jason_Aldean I'm from a small town. Even people in small towns are sick of violence.There's nothing small-town or American about promoting violence. You should know that better than anyone having survived a mass shooting.

This is not American or small town-like. It's just lame https://t.co/cuOtUO9xjr

— Sheryl Crow (@SherylCrow) July 19, 2023

Another lyric appears to take aim at gun control. That's despite the 2017 Las Vegas shooting, at the Route 91 Harvest Festival where 61 people died, which began at the very moment Aldean was wrapping up his set at the event.
"Got a gun that my granddad gave me / They say one day they're gonna round up / Well, that s*** might fly in the city, good luck."
It's not clear who "they" is in the lyric but it seems unlikely the US Government would ever get the political support needed to confiscate even heirloom firearms.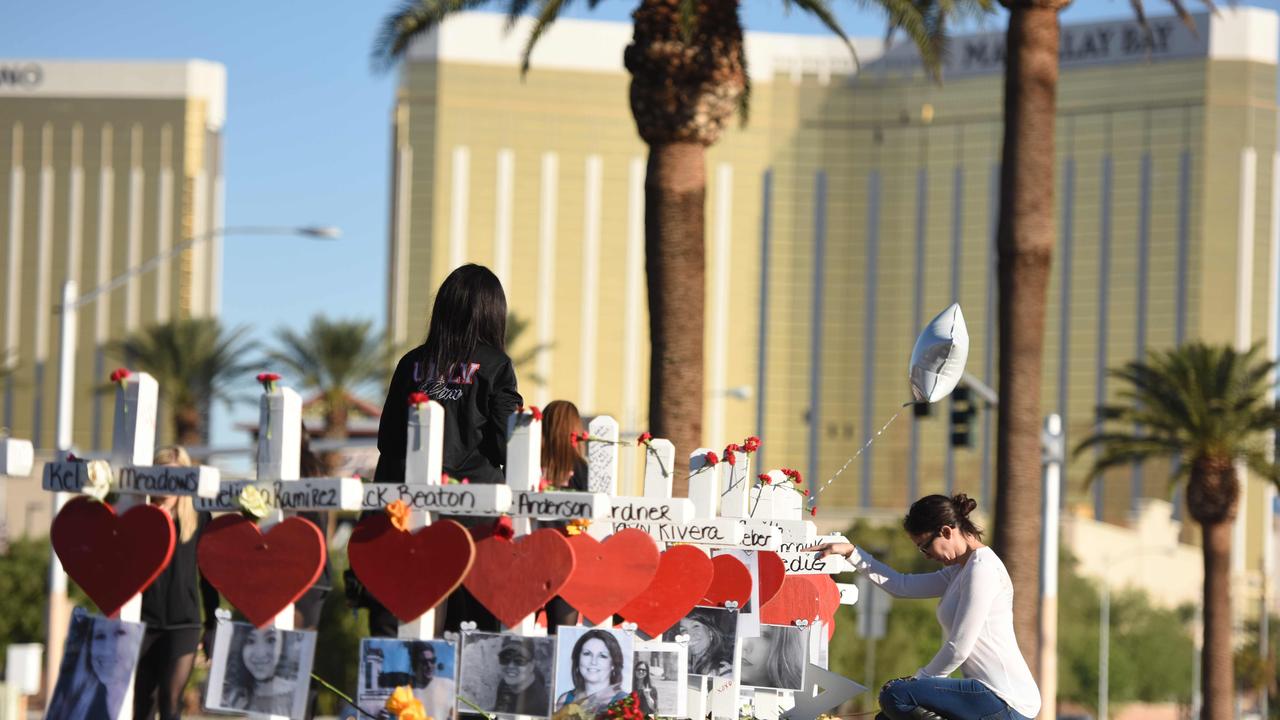 Music video filmed a site of lynching
A writer for entertainment industry magazine Variety said it was "the most contemptible country song of the decade" which traded on the "implicit moral superiority of having a limited number of neighbours".
"For Aldean, it's about how tiny burgs are under the imminent threat of attack from lawless urban marauders who will have to be kept at bay by any means necessary – meaning, pretty explicitly, vigilantism," wrote its music critic Chris William.

But a general disquiet about the lyrics then turned into dismay at the song's video.
It was filmed outside the Maury County Courthouse in Columbia, Tennessee, which in the video is lit up with projections of demonstrations and US flags being burned.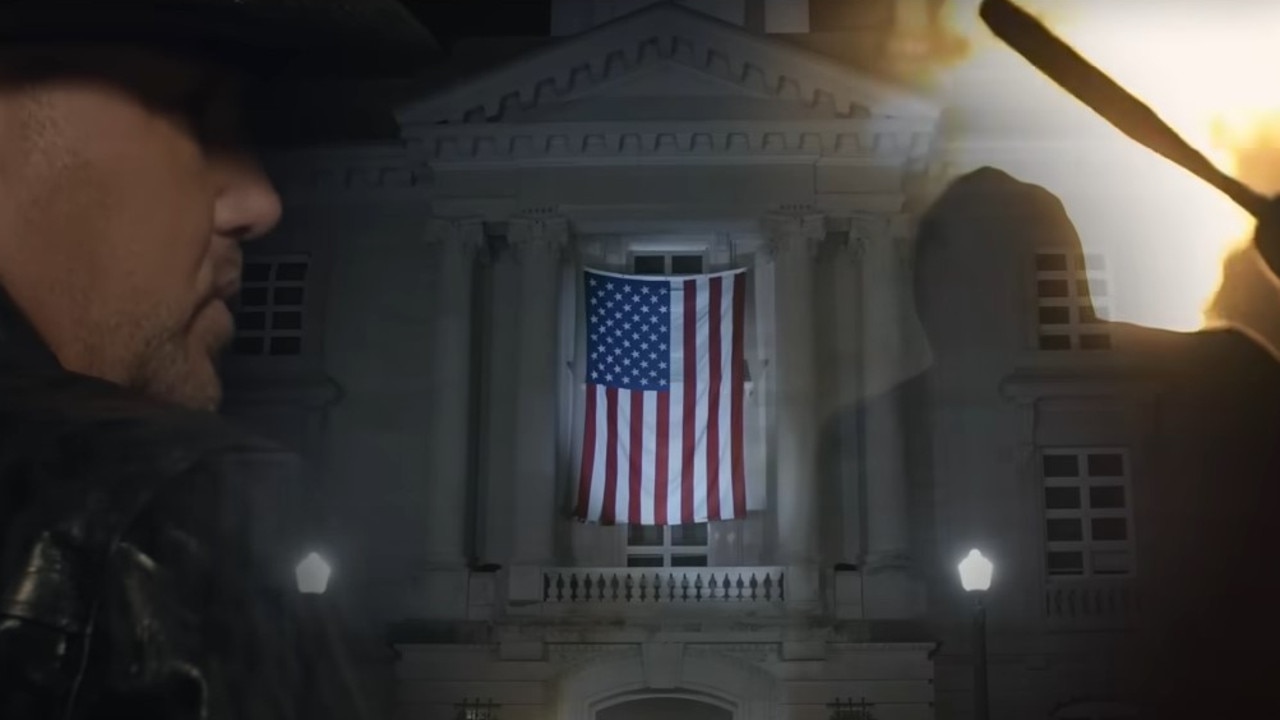 In 1927 in Columbia, a lynch mob of white people dragged a black 18-year-old called Henry Choate from a jail cell where he was being held on flimsy charges of attacking a white girl.
He was beaten and bludgeoned with a hammer and likely died before being pulled through the streets of Columbia behind a car.
His body was then hung from an upper floor of the Maury County Courthouse.
"That's where Aldean chose to sing about murdering people who don't respect police," Ashton Pittman of newspaper Mississippi Free Press wrote on Twitter.
On website Jezebel, Audra Heinrichs said it was a "racist song" filmed in front of a building where a "black man was lynched".
Variety's William said the video was "dangerous" because it "conflates the act of protesting with violent crime".
"Want to vociferously unleash an unpopular opinion in a small town? 'See how far ya make it down the road,' he sings".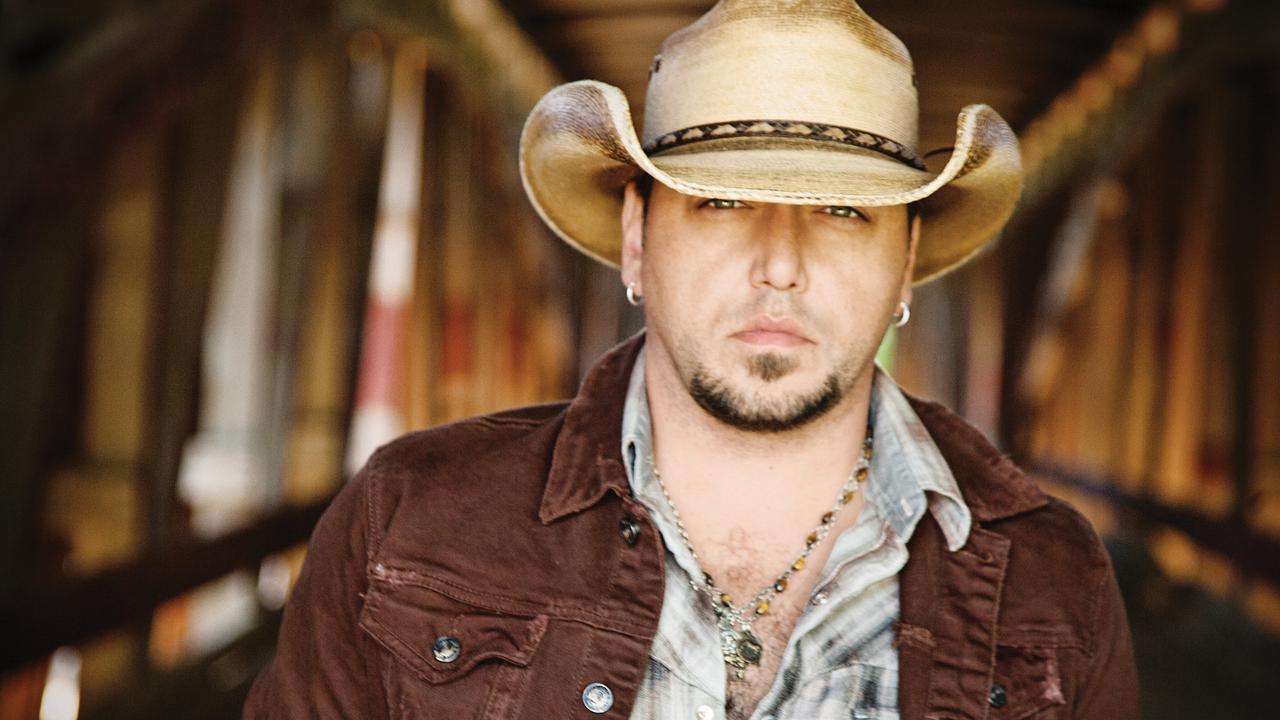 Aldean hits back
But others have said detractors of Aldean have over reacted.
In a statement to Fox News, production company TackleBox, that made the video, said the courthouse was a "popular filming location outside of Nashville," used in many movies and other music videos and Aldean did not choose it.
"Any alternative narrative suggesting the music video's location decision is false."
Aldean also hit back at the controversy.
"There is not a single lyric in the song that references race or points to it – and there isn't a single clip that isn't real news footage – and while I can try and respect others to have their own interpretation of a song with music – this one goes too far," he said on multiple social media accounts.
"My political views have never been something I've hidden from. And I know that a lot of us in this country don't agree on how we get back to a sense of normalcy, where we go at least a day without a headline that keeps us up at night, but the desire for it to – that's what the song is about."
On the references to guns in the song, Aldean said "no one – including me – wants to continue to see senseless headlines or families ripped apart".
The umbrage over the song certainly hasn't harmed its success. In fact it may even have contributed to it as people stream the video to see what all the fuss is about.
It's now been viewed two million times on YouTube. Commenters were enthusiastic for Aldean's message.
"I grew up in a very small town and this song expresses my frustration with the world we are in. Thank you for your bravery in standing up for us all," one said.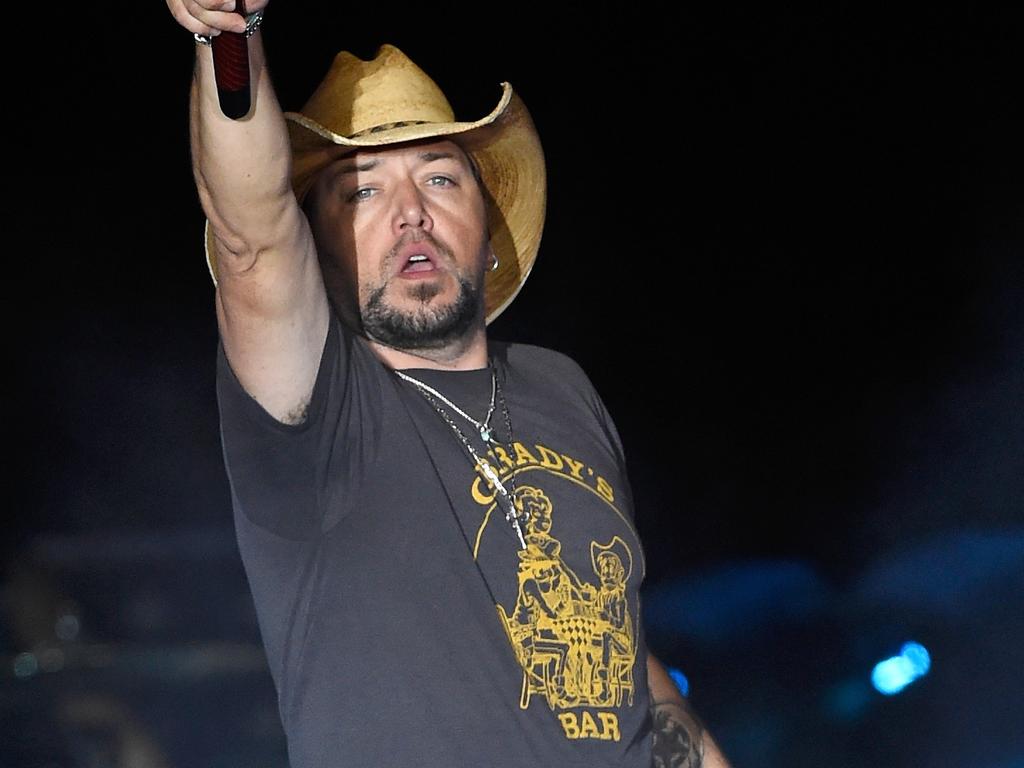 Try That in a Small Town was the top of the US iTunes country songs chart and top 100 songs chart. The song didn't appear to have made it onto the Billboard or Spotify charts.
While Aldean said that the lyrics evoke the "feeling of a community I had growing up," he wasn't raised in and doesn't live in a small town.
His formative years were spent in Macon, a city in Georgia with more than 200,000 inhabitants which means it is similar in size to Geelong and Hobart.
He now lives in Nashville, Tennessee, which has a metropolitan population of more than two million, making it bigger than Adelaide.