When Sinéad O'Connor published her 2021 memoir Rememberings, I had the chance to interview her for a profile that was broadcast on National Public Radio in the US. Prepared to meet the difficult, fragile, and often contradictory mess I had read about in so many accounts over the years, I was frankly surprised to encounter a lucid, insightful, and emotionally honest person who was far more concerned with having a substantive conversation about the issues she fought for over the years than selling books. As a result, that profile became the jumping-off point for my book Why Sinéad O'Connor Matters, published this May.
I'm deeply devastated by the news of her death, having come to see her above all else as a survivor. As I reflect on how she will be remembered by future generations, I observe that O'Connor has often been compared with the recently ailing Madonna, another MTV-era superstar who challenged the Catholic Church – and society. But whereas Madonna told Dick Clark early on that her goal was to rule the world, O'Connor's was to change it.
More like this:
- A talent beyond compare
- How O'Connor recorded Nothing Compares 2 U
- An intimate insight into O'Connor's life
Many will no doubt remember the singer for a single moment, in October 1992, when she destroyed a photograph of Pope John Paul II on live television during an appearance on Saturday Night Live. But fewer people might remember why she did that, sounding the alarm about the child abuse crisis in the Catholic Church that was perpetuated by some of the clergy's refusal to acknowledge and address the issue.
The retribution O'Connor faced that night was swift and unforgiving. Her albums were steamrollered outside her record company's US headquarters at the Rockefeller Center. Celebrities from Joe Pesci to Phil Hartman and Camille Paglia condemned her and turned her into a punchline. Never mind that O'Connor was right to question the role of the Church in condoning and covering up child abuse. Or that she was right about so many other things, not the least of which was the way the music industry often defined success purely in commercial terms – a position she rejected from the outset.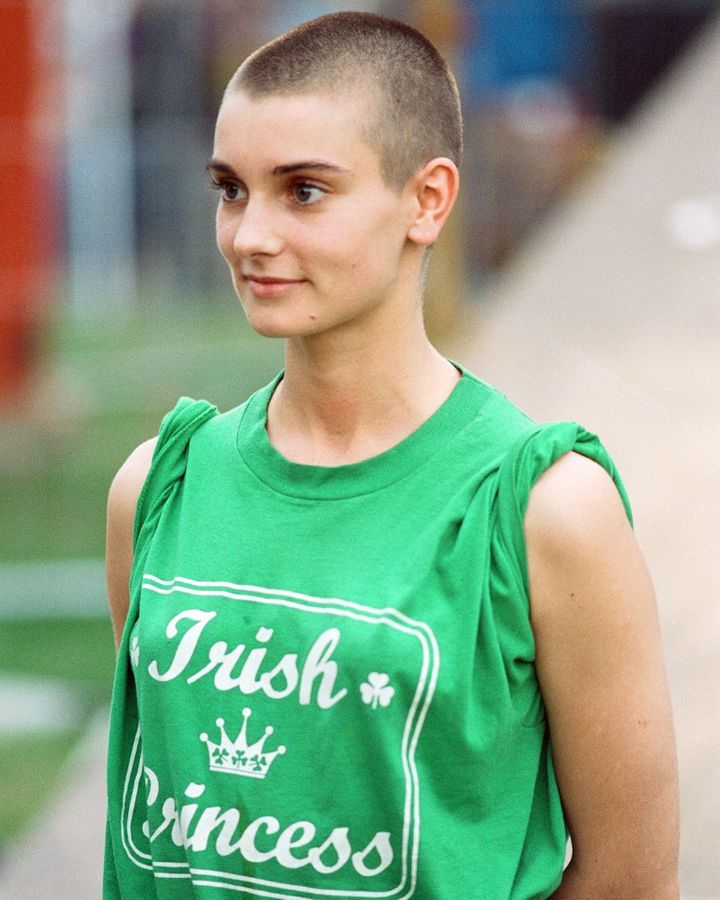 O'Connor's values and priorities were formed in childhood, a period when she later said she had suffered abuse at the hands of her devoutly religious mother. She found solace in music – specifically in the Bob Dylan albums her brother shared with her – and in a book of Dylan's songs given to her by a kindly nun at the Catholic girls' reform school she attended in her early teens. By 18, O'Connor signed a recording deal with Ensign/Chrysalis, shortly after her mother died in a car accident on the way to Mass.
Rejecting her path
These connections were largely unknown by the public, our perceptions about O'Connor filtered through the star-making machinery of the music press. Nevertheless, it was impossible not to grasp that O'Connor wasn't interested in becoming a typical pop star. Rejecting the marketing advice of her label, she had her hair shaved and wore ripped jeans and combat boots as a protest against what she perceived as the music industry's sexism, valuing female artists for their looks rather than their music.
Although there were few precedents for a young woman to express complex emotions in pop music, O'Connor did just that, with an incredible, almost supernatural voice that could swing from whisper to scream. When the producer assigned by the label failed to see her vision for her 1987 debut album, she took the reins herself. Although The Lion and the Cobra wasn't engineered to chart, O'Connor found a receptive audience thanks to radio airplay on college and alternative stations and on MTV, where her striking appearance matched the intensity of her songs.
Her 1990 follow-up, I Do Not Want What I Haven't Got, made O'Connor a global superstar, owing in large part to her cover of the Prince-penned song Nothing Compares 2 U and its instantly iconic music video, where she sheds a single tear as she grieves for her late mother. By the time O'Connor's album went to number one in multiple countries, she had already had enough of the silence and complicity that fame demanded of her, which was at odds with her desire to use her voice and her growing platform to become a voice for the disempowered.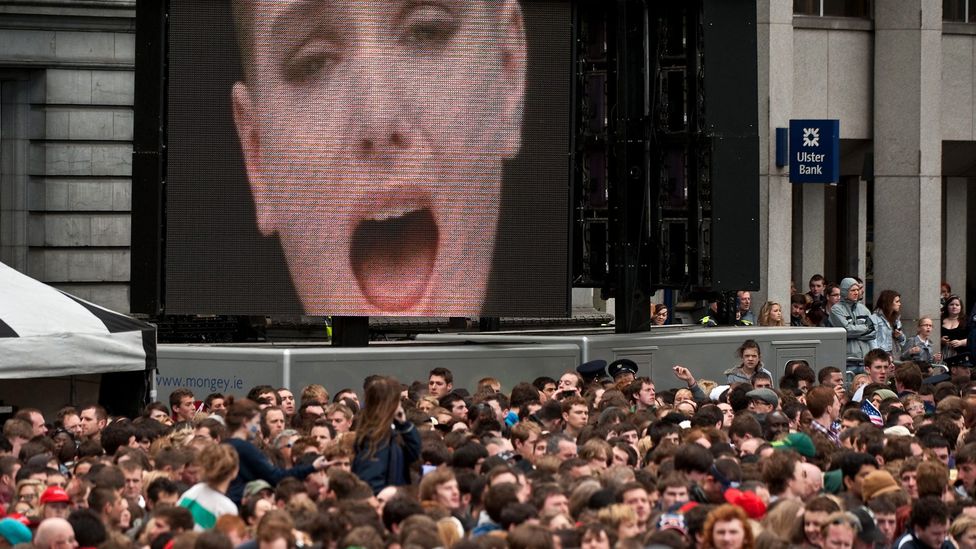 Rather than promoting her album in press interviews, O'Connor was unflinchingly candid about her experiences as a childhood abuse survivor. She also spoke out against a range of social ills, notably racism, decrying MTV's refusal to play videos by rap and hip-hop artists, which she saw as censorship.
In return, O'Connor was accused of censorship – for example, when she decided to pull out of a 1990 appearance on Saturday Night Live after learning that the comedian Andrew Dice Clay – whose routines had been criticised as misogynistic – was also scheduled to appear. The accusation was levelled at her again when two people posing as news reporters interviewed her about her wish not to have the US national anthem played before a show in New Jersey and spun it into a false story about her refusal to perform that night.
Cast by her detractors as anti-American and ungrateful for her success, O'Connor might have seen her coming exile as inevitable, and she responded with an escape plan of her own design. Why else would she follow her multi-platinum selling album I Do Not Want What I Haven't Got with a collection of show tunes and standards? When she appeared on Saturday Night Live in 1992, the song she chose to perform for her second set wasn't even on her new album.
Changing some of the lyrics to Bob Marley's 1976 song War, which addressed racial oppression, to address the evils of child abuse, O'Connor held the photo of the Pope up at the end of her breathtaking a cappella performance. Declaring "Fight the real enemy", she then destroyed it – along with her chances of holding on to a pop career she arguably never wanted in the first place. Though she continued making great music, her output was overshadowed by virtually non-stop tabloid headlines, and what amounted to a broken record regarding SNL.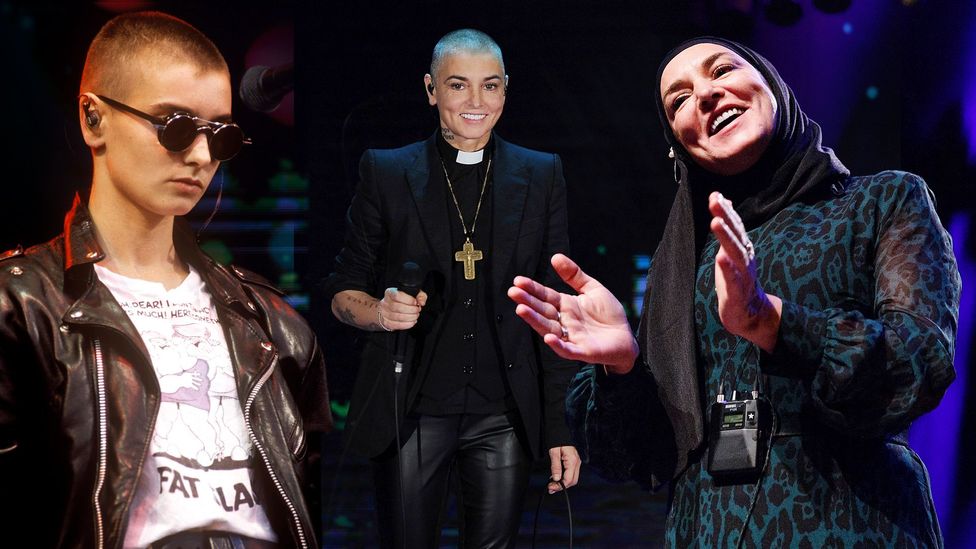 Looking at many of the controversial things O'Connor said and did in the 1990s and in the decades that followed, it might be that she was often pushing back against the silencing she experienced as a child, and later as an adult whose personal struggles played out in the public eye. She didn't always get her message across, but she never stopped trying. "I wouldn't have consciously set out with the desire to be a voice for others. I was setting out to be heard," she told me in 2021.
Recent cultural reckonings underscore that O'Connor's rise and fall from the pop world happened at a time when there was virtually no discourse around mental health or how the public expression of pain connects to trauma. All too often, I believe that the public compounded that trauma, choosing not to see or hear what she was trying to tell us: that the real enemy is apathy.
If you would like to comment on this story or anything else you have seen on BBC Culture, head over to our Facebook page or message us on Twitter.
And if you liked this story, sign up for the weekly bbc.com features newsletter, called The Essential List. A handpicked selection of stories from BBC Future, Culture, Worklife and Travel, delivered to your inbox every Friday.