Apple has launched the newest iterations of its iPhone and Apple Watch at a glitzy launch event in California.
Entry level phones and watches will now cost at least $100 more – the top end iPhone may now break the $3000 mark.
In the blizzard of announcements, one moment was eyebrow raising. An Apple exec perkily said it was axing its unique Lightning power cord and port and moving to the standard USB-C cable because it's "universally accepted".
In reality, Apple has been dragged reluctantly into the world of USB-C by European authorities.
Cords aside, Apple launched better cameras and an "action button" on its new iPhone 15 and what it touted as a "really cool" feature on the Apple Watch 9 which means you can answer calls and skip songs simply by tapping your fingers together.
And Australia – Tasmania to be precise – got a shout out in California, too.
But some online have questioned whether the changes will be enough to encourage people to trade up from iPhone 14 to 15.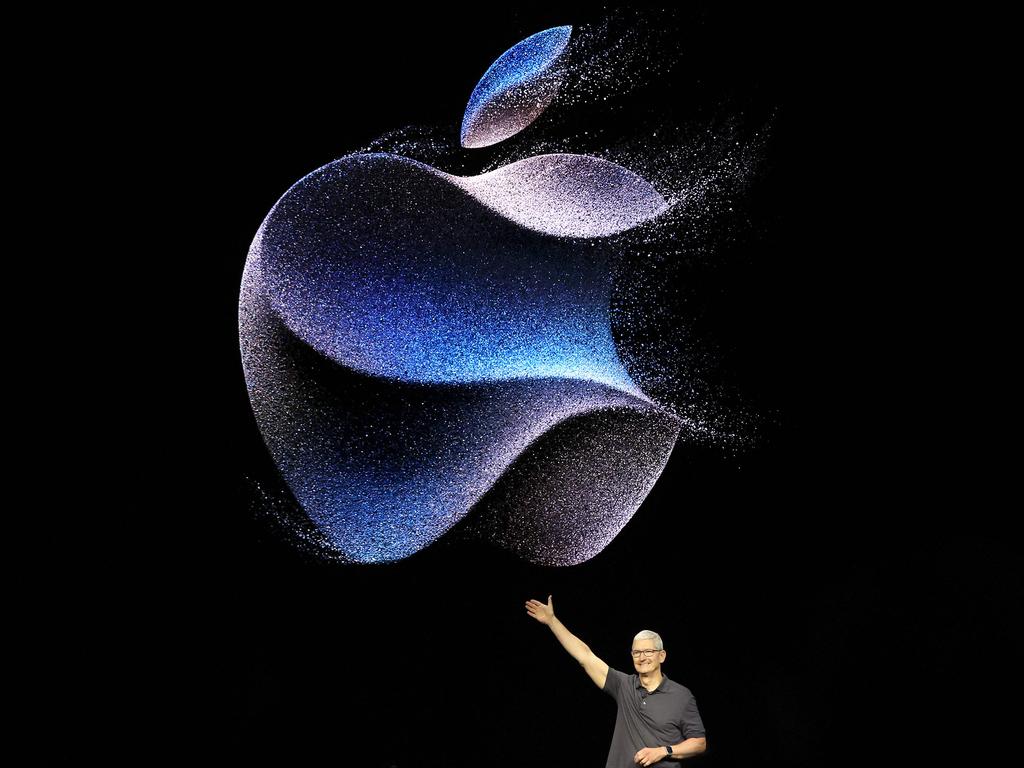 CEO Tim Cook unveiled the iPhone 15 and Apple Watch 9 on Tuesday, San Francisco time, at the tech giant's sprawling Apple Park headquarters in Cupertino.
The launches come at a crucial time for the $4.35 trillion firm which has seen sales go down by 2 per in the last quarter while a share price wobble occurred after China restricted iPhone usage by government employees.


Gamechanging new Apple Watch feature
One of the most notable new features will be on the Apple Watch 9.
"We're adding something really cool; the Apple Watch 9 has an incredible new gesture that uses just your watch hand," said chief operating officer Jeff Williams.
A new "double tap" feature means you can answer a call or skip a song by just tapping your index finger and thumb. You don't actually have to touch the gadget at all.
The internal gyroscope can detect the movement on the user's hand.
Apple said it would be useful for people who were out and about and were holding a coffee or walking the dog with their non-Watch hand.
US gadget expert Lance Ulanoff posted a video to Twitter, now X, testing it out and it impressed him.
"It's wild, that is sic, it's awesome, I kind of love this".
Apple will also axe leather straps from its Apple Watch due to environmental concerns to
be replaced by "FineWoven," which Apple says has a lower carbon impact.
A new S9 chip should improve battery life and performance.

Apple ditches Lightning cable
Apple has confirmed the Lightning charging cable has been ditched.
All new phones and Air Pods ear phones will now charge via a USB-C cable and port.
Apple's marketing chief Kaiann Drance said USB-C was "universally accepted and so we're bringing it to iPhone 15". She added that USB-C has "been in Apple products for years".
In truth, Apple did not want to switch to USB-C – but the European Union forced its hand.
In 2022, the EU said that from late 2024 all phones sold in the bloc must have a USB-C connecter so people don't have to fiddle around finding different cords for different gadgets.
Apple weren't happy and had argued that mandating one type of charger port "stifled innovation". The plea fell on deaf ears.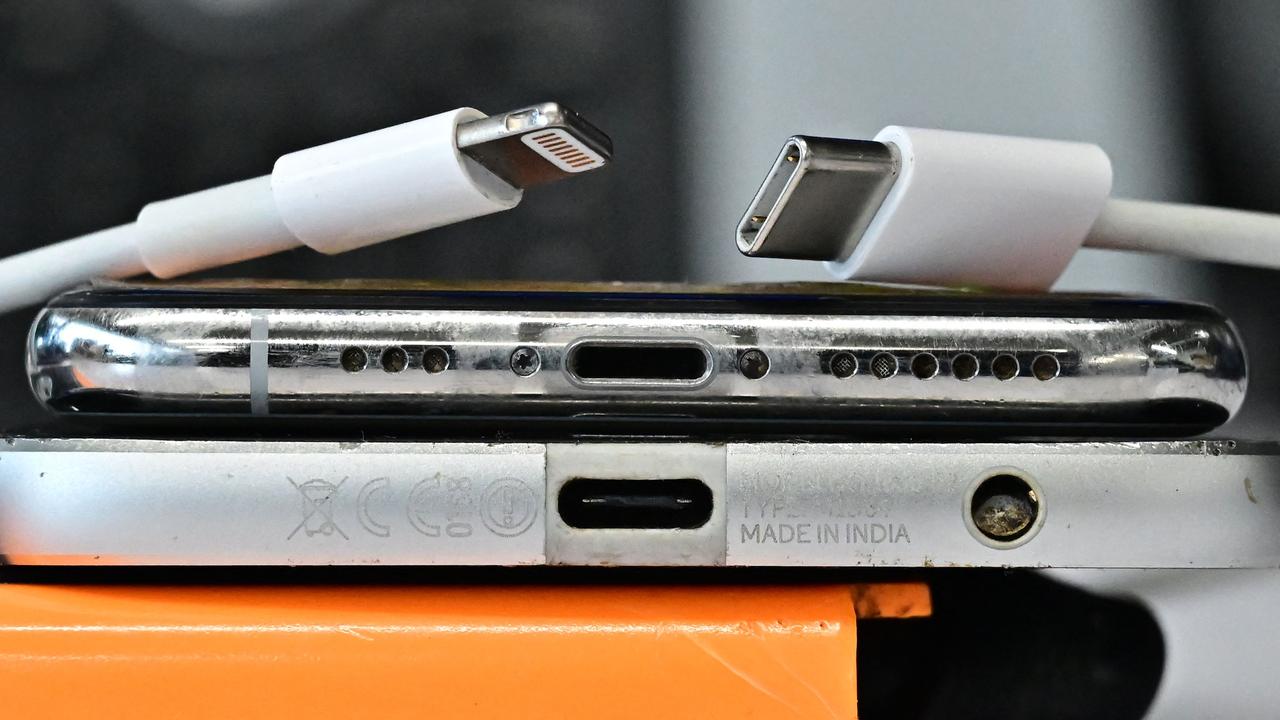 The rule only applies in the EU, but manufacturers cut costs by making their products as similar as possible across the globe.
"Obviously we'll have to comply, we have no choice," said Apple's global marketing head Greg Joswiak at the time.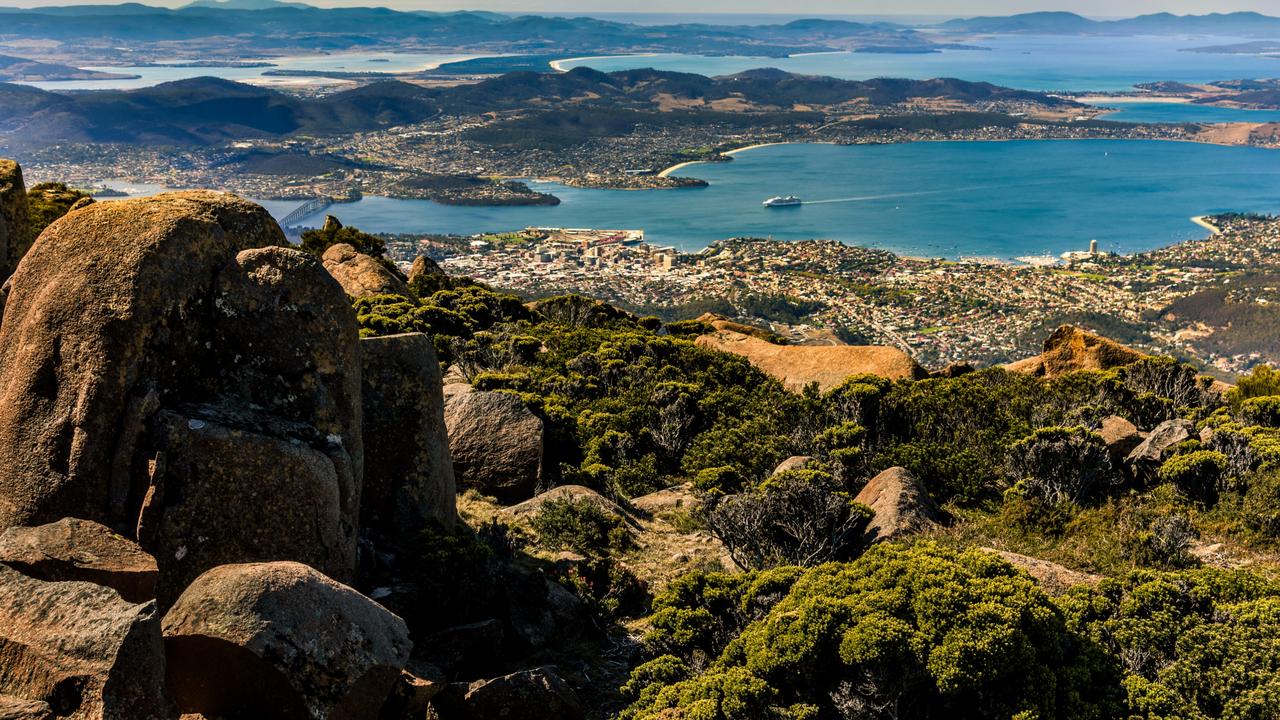 Apple's unexpected Aussie shout out
Go Tasmania – which got a mention at the big launch.
Last year, one of the key announcements was Emergency SOS, new software on phones that allows users to contact emergency services even if there is no mobile coverage.
It's been credited with saving a number of lives. A year after launching Apple did point out examples of where it had helped people – including in Australia.
"It's having an extraordinary impact, including helping first responders rescue people after accidents and natural disasters.
"And users have let their loved ones know that they're safe by updating their location with find my via satellite in places from the Shetland Islands and Scotland to Mount Wellington in Tasmania."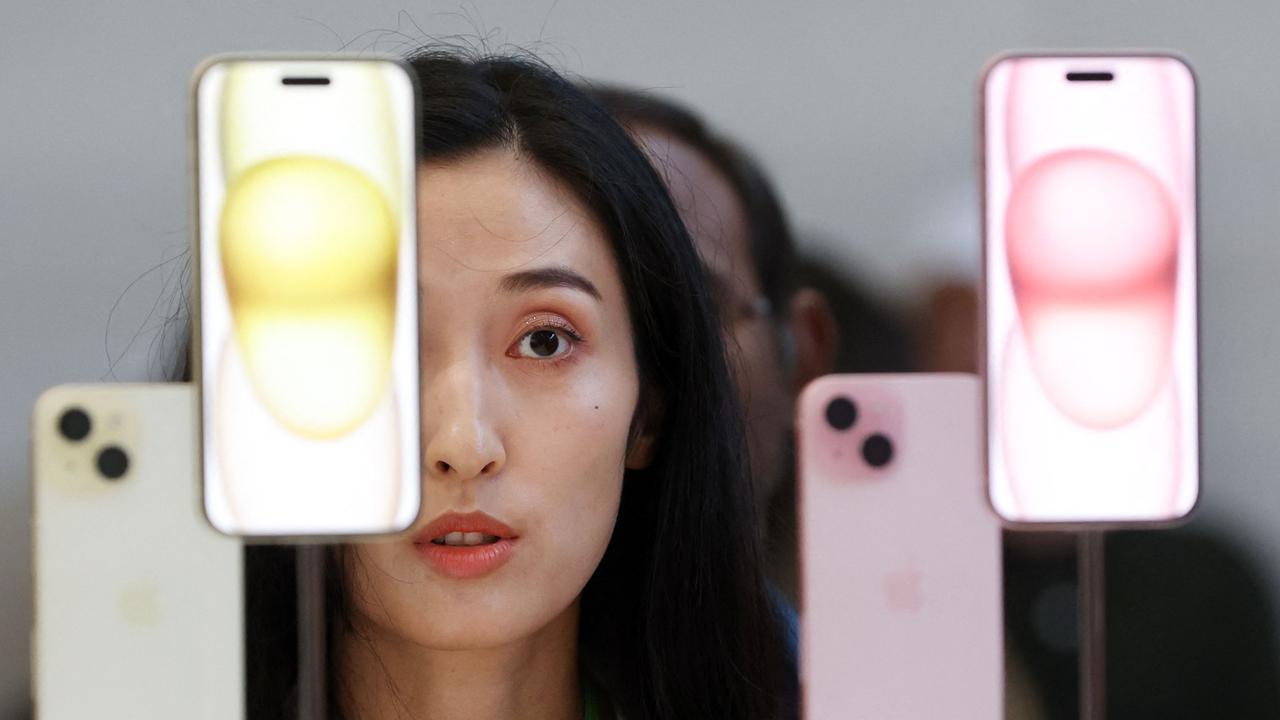 Dynamic Island now on all phones
A criticism of last year's iPhone 14 was that the standard and Pro versions were too far apart in features.
That should be partially resolved with the roll out of the so-called "Dynamic Island" to all 15 phones.
This replaces the distinctive notch. It still hides the camera and sensor but can be enlarged to show useful information such as what song is playing, who is calling and even if your pizza is on its way.
All iPhone 15s will also sport the A16 chip that last year was only in Pro models.
Lower end iPhone 15s will have an OLED Super Retina display with brighter screens.
The camera is also going up to 48 megapixels as well as a 12-megapixel telephoto lens which means you can zoom in further – from 1.5X to 2X.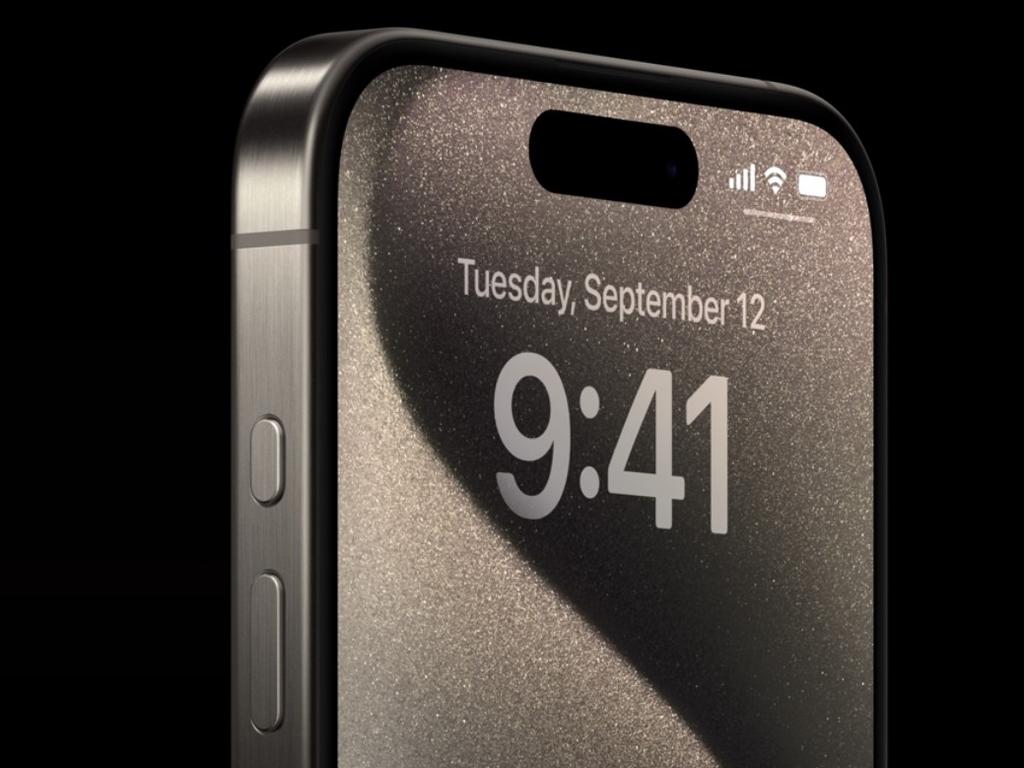 Action button and titanium
On the fancier 15s, Apple is introducing its "action button" which is already on the Apple Watch Ultra.
This will replace the current mute button on the side of the phone. It still does that, but the action button has a customisable shortcut option. So you can use it to start voice memos, for instance, or the camera.
iPhone 15s will also be clad in titanium which is stronger and lighter than other metals.
Apple said the material is also "elegant and celebrates its raw metallic nature".
An A17 chip promises to be faster and allow quicker charging. A 5X telephoto lens is included.
Prices raised
Apple phones have never been the cheapest. The iPhone 15 won't change that.
The company has confirmed price hikes of $100 on all entry level models.
Standard iPhone 15s will begin at $1499 and iPhone 15 Pros at $1849. It could mean the Pro Max 1TB top end iPhone will break the $3000 barrier.
Apple Watch Series 9 starts at $649 and Apple Watch SE at $399.
The new iPhone and Apple Watch are available from September 22.