Bed Bath & Beyond has filed for Chapter 11 bankruptcy protection after last-ditch efforts to keep the business afloat failed.
The homeware giant has exhausted efforts to shore up financing since first warning of a possible bankruptcy in early January.
"Thank you to all of our loyal customers. We have made the difficult decision to begin winding down our operations," said a statement at the top of the company's website on Sunday morning. "Bed Bath & Beyond and buybuy BABY stores and websites are open and serving customers."
In a press release, Bed Bath & Beyond said it and certain of its subsidiaries filed voluntary petitions for relief in the United States Bankruptcy Court for the District of New Jersey "to implement an orderly wind down of its businesses while conducting a limited marketing process to solicit interest in one or more sales of some or all of its assets."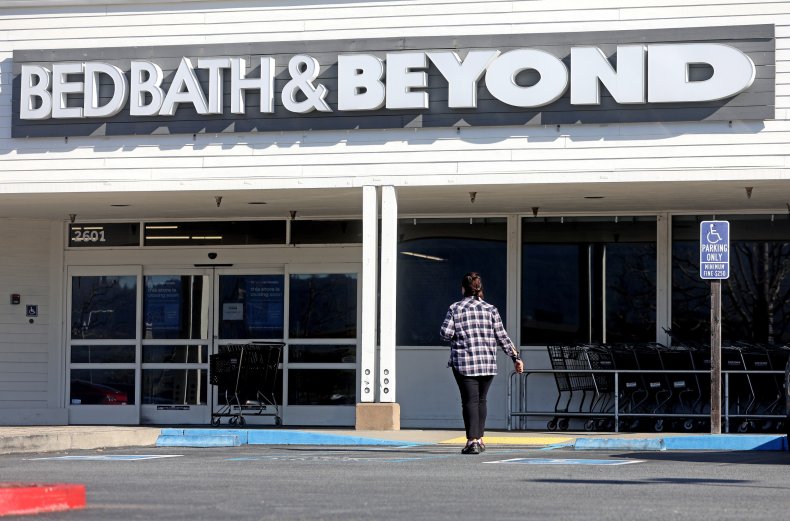 Some 360 Bed Bath & Beyond and 120 buybuy BABY stores and websites will remain open and "continue serving customers as the Company begins its efforts to effectuate the closure of its retail locations," the release said.

"Millions of customers have trusted us through the most important milestones in their lives – from going to college to getting married, settling into a new home to having a baby," Sue Gove, president and CEO of Bed Bath & Beyond Inc., said in a statement.
"Our teams have worked with incredible purpose to support and strengthen our beloved banners, Bed Bath & Beyond and buybuy BABY. We deeply appreciate our associates, customers, partners, and the communities we serve, and we remain steadfastly determined to serve them throughout this process. We will continue working diligently to maximize value for the benefit of all stakeholders."
Bed Bath & Beyond had been scrambling to stave off bankruptcy for months.
The company cited lower customer traffic and "reduced levels of inventory availability" when noting "substantial doubt about the company's ability to continue as a going concern" in January.
The company secured a stock offering in early February that was expected to inject more than $1 billion in equity into the company. A month later, Bed Bath & Beyond announced it was terminating its deal with private equity group Hudson Bay Capital.
CNBC reported that the retailer announced another stock offering in March that it hoped would bring in $300 million, but the news sent the company's stock price tumbling.

Days later, the company said it had struck a deal with Hilco Global, where a subsidiary agreed to buy up to $120 million in merchandise from Bed Bath & Beyond's suppliers to boost inventory levels.
Bed Bath & Beyond had also sought to stay afloat by closing stores and negotiating lease deals.
Update 04/23/2023, 8:32 a.m. ET: This story was updated with background information.