One lucky Powerball player in California is $1.08 billion richer after winning Wednesday's third-highest jackpot ever.
The jackpot has an estimated cash value of $558.1 million.
The winning numbers were 7, 13, 10, 24 and 11. The Powerball was 24. The Power Play multiplier was 2X.
"This has turned into a historic jackpot run; this is only the third time in Powerball's 31-year history that a jackpot has reached the billion-dollar threshold," Drew Svitko, Powerball Product Group Chair and Pennsylvania Lottery Executive Director, said in a Powerball news release.
POWERBALL JACKPOT REACHES $1 BILLION AFTER MONDAY'S DRAWING ENDS WITHOUT WINNER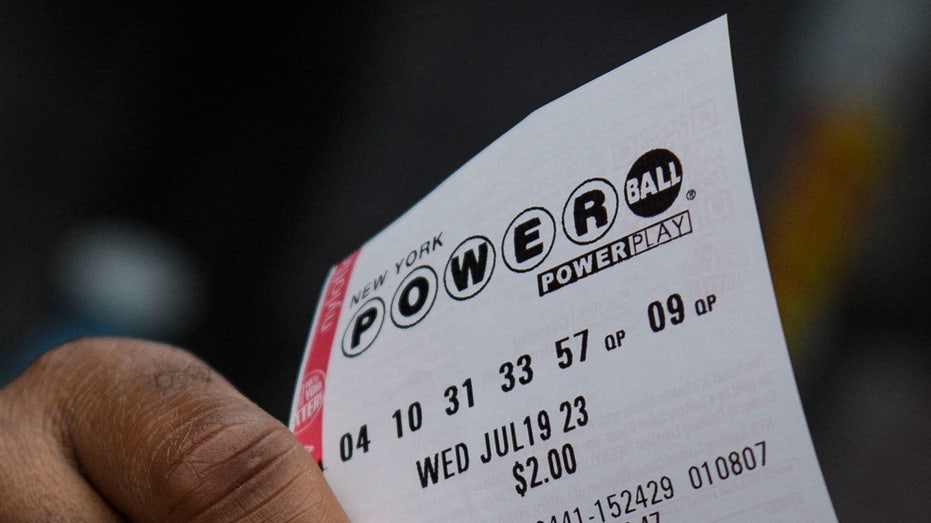 Three lucky players won a $2 million prize for matching five white balls plus the Power Play, and 36 took home the $1 million prize for matching 5 white balls.
Other Powerball jackpots won this year include a $754.6 million jackpot won in Washington on Jan. 5, a $162.6 million jackpot won in Virginia on March 4, and a $252.6 million jackpot won in Ohio on April 19.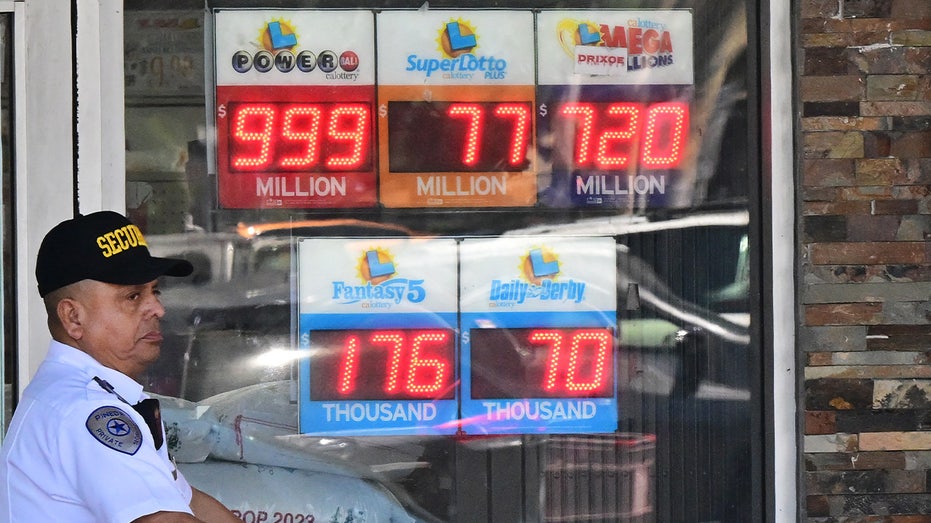 Only two other previous Powerball jackpots have topped the current one in terms of size, the lottery said.
Powerball gave out its largest-ever grand prize in 2022 when the jackpot reached $2.04 billion. In 2016, someone won the second-largest jackpot at $1.586 billion, according to the lottery.
NORTH CAROLINA MOM AND SON BOTH WIN BIG LOTTERY LESS THAN ONE MONTH APART: 'WE ARE BLESSED'
The 10 largest Powerball jackpots to date:
$2.04 Billion – Nov. 7, 2022 – CA

$1.586 Billion – Jan. 13, 2016 – CA, FL, TN

$875 Million (est.) – July 15, 2023

$768.4 Million – March 27, 2019 – WI

$758.7 Million – Aug. 23, 2017 – MA

$754.6 Million – Feb. 6, 2023 - WA

$731.1 Million – Jan. 20, 2021 – MD

$699.8 Million – Oct. 4, 2021 – CA

$687.8 Million – Oct. 27, 2018 – IA, NY

$632.6 Million – Jan. 5, 2022 – CA, WI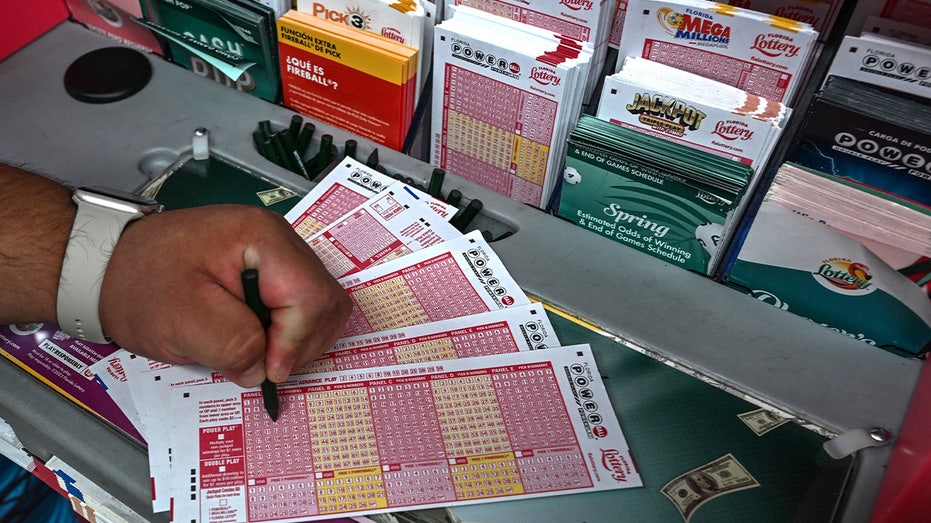 Mega Millions, meanwhile, has now gone 26 drawings without a ticket landing someone the grand prize.
A winning ticket for the Mega Millions jackpot was most recently drawn on two separate occasions in April. The one on April 14 brought an estimated $483 million haul, while the other four days later was $20 million, the lottery said.
Nearly $2 billion was up for grabs between the $1 billion Powerball jackpot and the $720 million Mega Millions jackpot.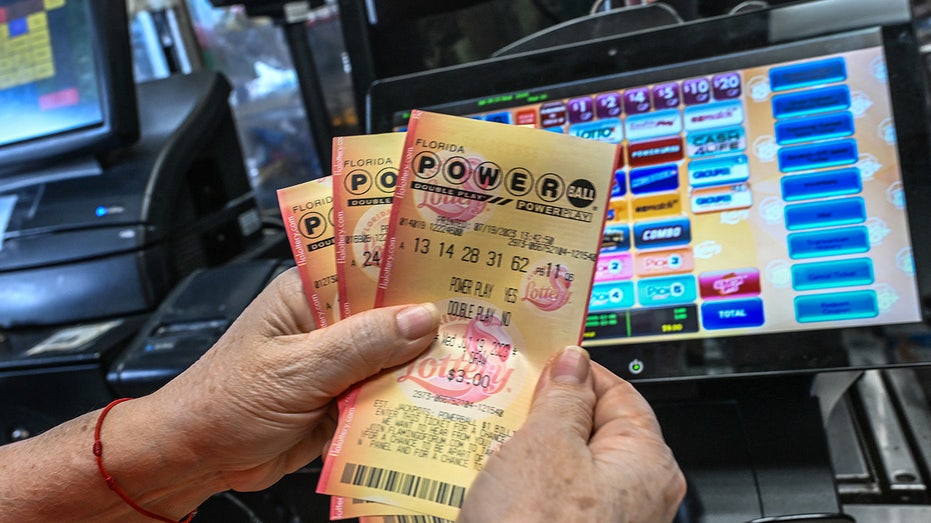 The odds of hitting the grand prize jackpot are 1 in 292.2 million.
GET FOX BUSINESS ON THE GO BY CLICKING HERE
Powerball tickets cost $2 per play and are sold in 45 states, the District of Columbia, Puerto Rico and the U.S. Virgin Islands. The deadline for purchasing a ticket is 9:45 p.m. on draw nights.
Fox News' Aislinn Murphy contributed to this report.