Hollywood is in chaos as TV and movie writers walked off the job to strike for the first time in 15 years, shutting down several productions.
All American late night shows including The Daily Show, Last Week Tonight with John Oliver, Jimmy Kimmel Live and Saturday Night Live have gone dark and will air repeats.
Emmy comedy winner Abbott Elementary, Netflix animated series Big Mouth, Karate Kid sequel show Cobra Kai and Yellowjackets are all confirmed by Variety to be immediately impacted.
The Yellowjackets writers room was reconvened yesterday to work on scripts for season three, but under strike rules, it has now been suspended. Cobra Kai was in the middle of writing for its sixth and final season.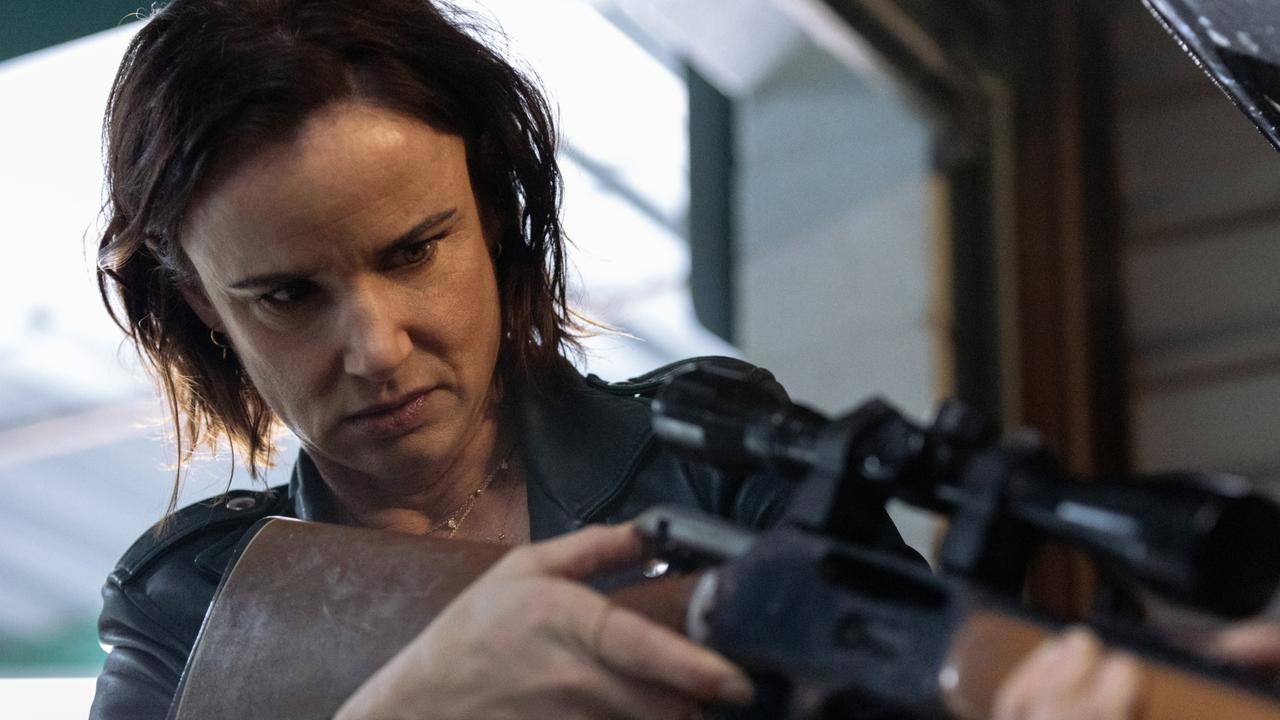 The deadline for negotiations between the Writers Guild of America and the studios lapsed yesterday, which plunged the industry into strike action, which had been approved by 97.9 per cent of voting members last month in the event a deal couldn't be struck.
The strike means all work has been stopped by members of the WGA, which in addition to writing can include extra commitments such as press and promotional work.
Author and screenwriter Neil Gaiman tweeted that while season two of Amazon Prime Video series Good Omens has wrapped, he won't be able to promote the series. Jon Stewart has also cancelled a promotional event for his Apple TV+ series The Problem with Jon Stewart, which was due to take place next Monday.
While the effect is more readily apparent on American audiences, it may take a while for the flow-on impact of the strike to be felt by Australian viewers. Scripted shows and movies work far in advance of their premiere dates so if the strike is short, audiences may not ever notice a difference in what makes it onto screens.
The studios, represented through the Alliance of Motion Picture and Television Producers (AMPTP), have been preparing for a strike for weeks, which included hustling to make sure scripts for upcoming projects were all turned in.
However, if other guilds such as the actors, directors, cinematographers or the transport unions decided to join the writers strike in solidarity with their colleagues, it would mean an immediate cessation of almost all productions currently filming.
The actors union (SAG-AFTR) and the directors union (DGA) are currently also in negotiations with the studios with a deadline of June 30.
During the 2007-8 strike, shows that were impacted included 30 Rock, Gossip Girl, Big Bang Theory, Breaking Bad, the CSI franchise, Friday Night Lights, House, Prison Breakand The Office US.
Daniel Craig famously said Bond movie Quantum of Solace suffered because the script was not ready before the strike was called.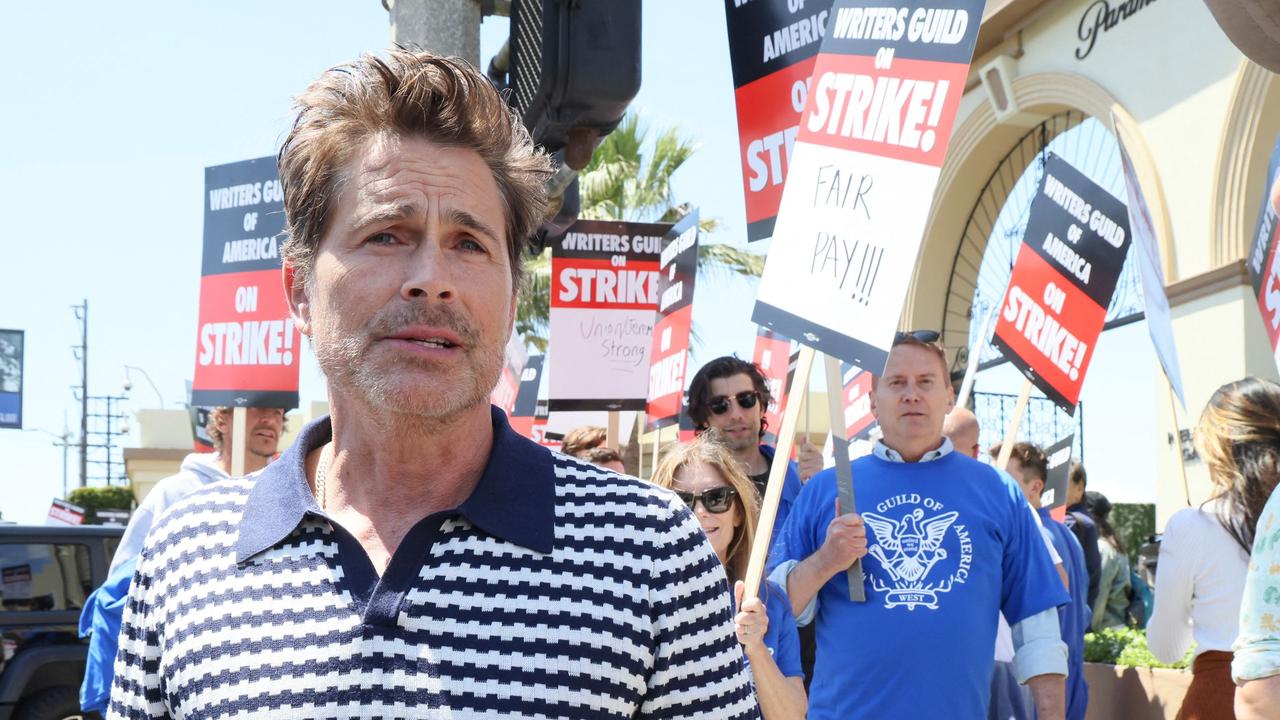 At the core of the disagreement between the AMPTP and the WGA is what the future of the screen entertainment business looks like at a time of continued transformation.
On the picket line, The Simpsons writer Al Jean pointed to one of the key sticking points between the union and the studios, which is share of compensation from streaming revenue. He said, "It's important for all of us to get a share of streaming because that's what the future is [and] the way that the contract is written doesn't take that into account.
"We'll hold out until we get what's fair to the average writer, no matter what."
Broadly, the WGA is demanding better pay, guarantees around minimum work, especially as TV seasons have shortened in the streaming age.
Picket lines have formed outside of major studios in Los Angeles, such as Paramount, CBS, Warner Bros, Netflix, Sony and Universal Studios while protesters also gathered outside a Peacock (NBUniversal) presentation in New York City.
Among those spotted on the picket line on day one included actors Rob Lowe, Ike Barinholtz, Justine Bateman, Clark Gregg and Brett Goldstein, who is also a writer and producer on Apple TV+ shows Ted Lasso and Shrinking.

Goldstein told The Hollywood Reporter, "It's time writers were paid a fair wage, it seems a real shame that all this good stuff was made by writers, all these people and there are writers who are genuinely struggling to afford to live. It just seems insane. You need writers."
Lowe said, "I'm in solidarity with so many people. We're only as good as the writing we get."
Jay Leno was spotted handing out doughnuts to protesting writers outside Disney. He did the same during the 2007-8 writers strike.
Other writers spotted on the picket line included The Sopranos' David Chase, Parks & Recreation and The Good Place's Mike Schur, Watchmen's Damon Lindelof, Power's Courtney Kemp, frequent Steven Spielberg collaborator Tony Kushner, CODA's Sian Heder, Buffy's Jane Espenson and Dopesick creator Danny Strong.
While high-profile writers such as Lindelof and Jean are well compensated, the average screenwriter is not.
According to the WGA, since 2014, the proportion of writers working on minimum rates have increased 33 per cent and median pay has declined by 4 per cent in raw dollars, or 23 per cent adjusted for inflation.
Chris Keyser is a veteran writer in the industry and has worked on shows including Party of Five, The Society and Julia, but he said younger writers are being exploited. "[They] talk about how difficult it is to make a living year after year because jobs are so brief, and it's such a low pay, and few and far between."
Keyser, who is also a WGA committee co-chair, told Deadline the studios were willing to make concessions on some points but only if the union dropped a long list of their core proposals including the use of artificial intelligence to replace or supplement human writers.
Lindelof, who wrote Lost, The Leftovers and Mrs Davis, was picketing outside Amazon Studios with a sign that read, "Alexa will not replace us". He told Deadline, "I think that from a perspective of a writer, we just want to make sure that we're all on the same page – that AI is going to be used as a tool for everyone not as a replacement.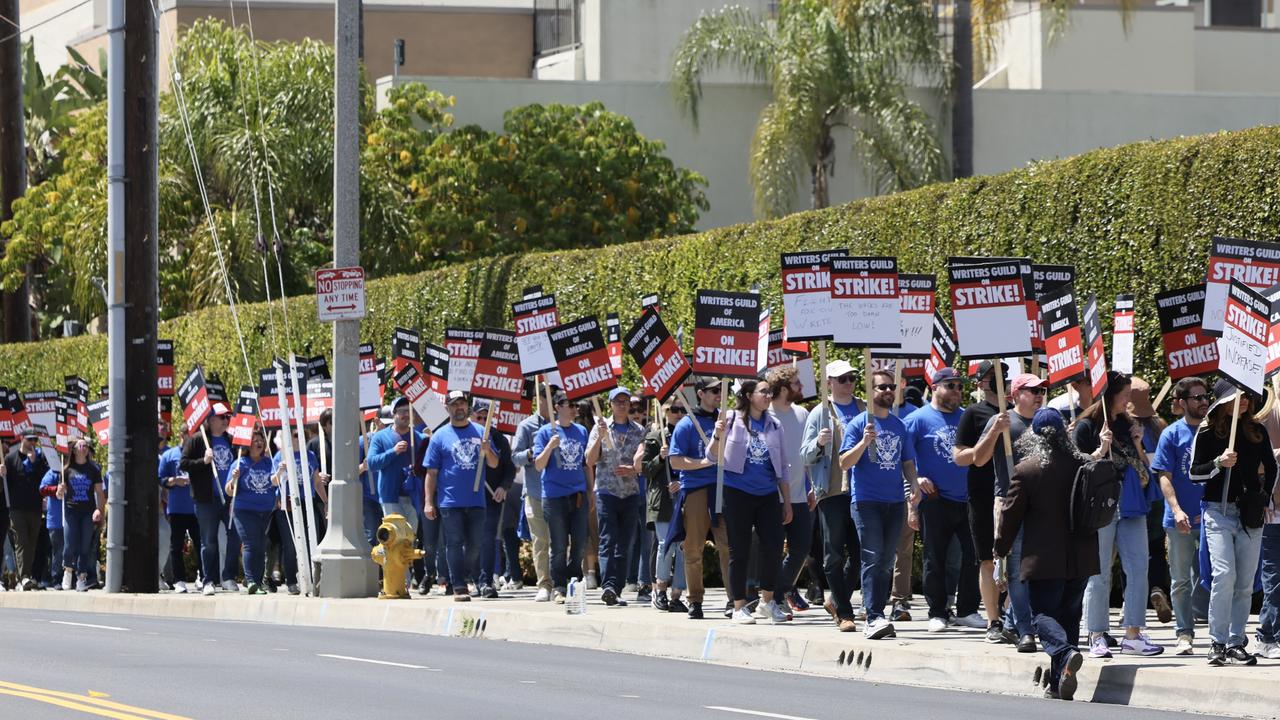 "I'm sure if someone said to [Amazon founder] Jeff Bezos or [Warner Bros Discovery chief executive] David Zaslav or [Disney boss] Bob Iger, 'Hey, artificial intelligence could do your job, it could make decisions about what movies to greenlight and not to greenlight or who to hire and fire,' they would find that incredibly offensive, and they'd want some kind of protection to make sure that that wasn't going to happen.
"So, I don't think it's unreasonable to get some language of understanding."
Keyser said the studios wouldn't discuss, as part of the negotiations, "the structural things that really go to the heart of what our problem is".
"Up until this morning, we only struck once in 35 years, and we only do it when we see an existential threat to writing as a profession, as we did when we contemplated the idea that streaming would not pay us adequately, where we had no projections there," he said.
"So, I think writers understand they need to hold together, and we'll hold together until we solve this problem."