Was it a con de replay?
Not everyone was impressed with Rihanna's electrifying performance at Super Bowl LVII halfway through the action-packed game between the Philadelphia Eagles and Kansas City Chiefs at the State Farm Stadium in Arizona.
Many social media watchdogs are accusing the Barbadian pop icon of "lip-syncing" her way through the show with some calling it the "worst ever" infraction in the history of halftime shows.
Despite not doing a solo live performance since 2016, Rihanna didn't seem to miss a beat, cycling through a medley of her greatest hits from "Umbrella" to "Work" in just 13 minutes. If that wasn't impressive enough, the "We Found Love" singer announced she is pregnant with her second child, holding her belly during the show.
She was subsequently praised by fans online with some claiming she'd made a "powerful statement" for women around the world.
Unfortunately, Rihanna's impressive rendition of "Umbrella" didn't stop wannabe music critics from raining on her parade.
Former US president Donald Trump — who has had his squabbles with Rihanna in the past — said it was "without question, the single worst halftime show in Super Bowl history".
And many others accused the pop star of miming the words along to prerecorded tracks instead of performing them live.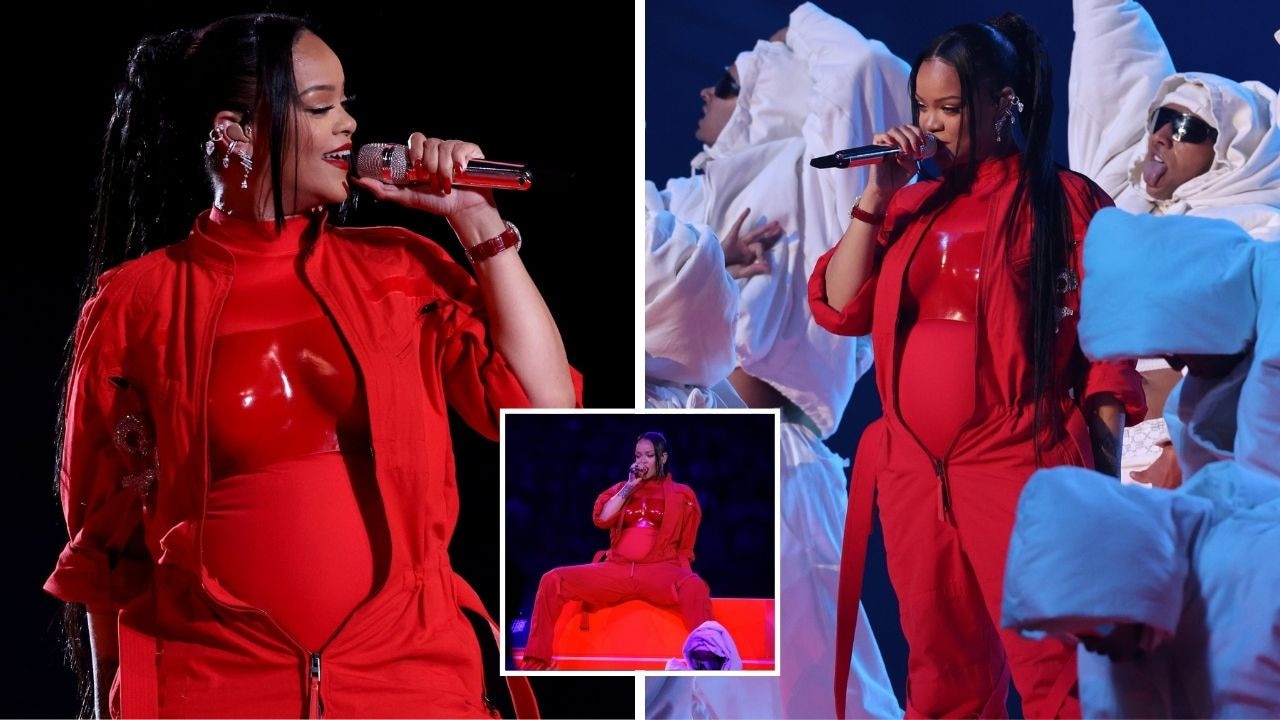 "Amazing how Rihanna is able to keep singing even when she puts the mic aside and doesn't move her lips at all," snarked one viewer of her alleged reverse karaoke.
"Too bad Rihanna is lip-syncing," lamented another along with footage of her cover of Kanye West's "All of the Lights," in which her lips and lyrics seem to sync about as well as a kung-fu movie dub.
"You know I love you but that's the worst lips sync ever. OMG," tweeted another detractor, while one wrote, "Lip-syncing at the Super Bowl should not be allowed."
One disillusioned fan fumed, "Rihanna not even having the mic near her mouth while the lyrics are playing. Why bother doing the halftime show if you're not even gonna try and lip sync, bizarre."
Rihanna is one of many pop stars accused of mouthing their lyrics during Super Bowl halftime performances, with other alleged violators including Katy Perry and the Red Hot Chili Peppers.
However, lip-syncing isn't the con it's cracked up to be: In line with NFL policy, halftime performers' rehearsals are prerecorded live, so they can sing over it as much or as little as they like as a musical safety net. Many singers opt for the former, so they can devote their energy to the oft-taxing choreographed routine.
Fellow Super Bowl LVII performer Sheryl Lee Ralph was similarly accused of lip-syncing during her scintillating in-game show, according to the Hollywood Reporter.
Ralph responded: "Does it matter? Does it matter? No. Thank you."
This article was originally published by the New York Post and reproduced with permission