Miss USA has been crowned Miss Universe, the first time an American has won in 11 years.
The winner was R'Bonney Gabriel, a 28-year-old fashion designer, who was born in Houston, Texas.
Her father is originally from the Philippines and R'Bonney, who speaks Tagalog fluently, last year called herself a "very proud Filipina American."
"The Filipino blood is so strong," she said as she thanked supporters in the crowd following her win.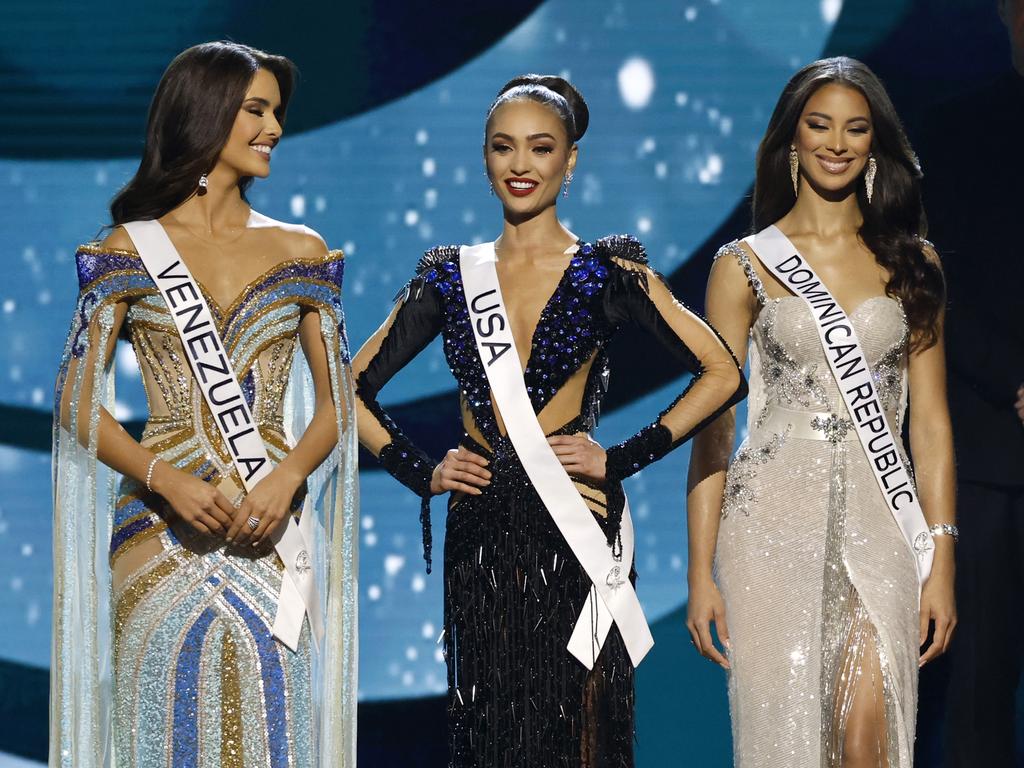 She's the oldest woman to win the event and made note of that during one of her answers.
"For me, I would like to see an age increase because I am 28 years old. And that is the oldest age to compete. And I think it's a beautiful thing.
"My favourite quote is 'if not now, then when?' Because as a woman, I believe age does not define us. It's not tomorrow, it's not yesterday — but it's now. The time is now," she said.
R'Bonney's biography states she is an "eco-friendly fashion designer, sewing instructor for domestic violence survivors, artist helping women learn tools for success, advocate for sustainability in the fashion industry."
She pledged to be a "transformational leader" and talked about recycled materials in the fashion industry and cutting pollution.
"I teach sewing classes to women that have survived from human trafficking and domestic violence. And I say that because it is so important to invest in others, invest in our community, and use your unique talent to make a difference," she said.
"We all have something special and when we plant those seeds for other people in our life, we transform them and we use that as a vehicle for change."
R'Bonney first started sewing at age 15 and fell in love with the process of constructing things out of fabrics and textiles.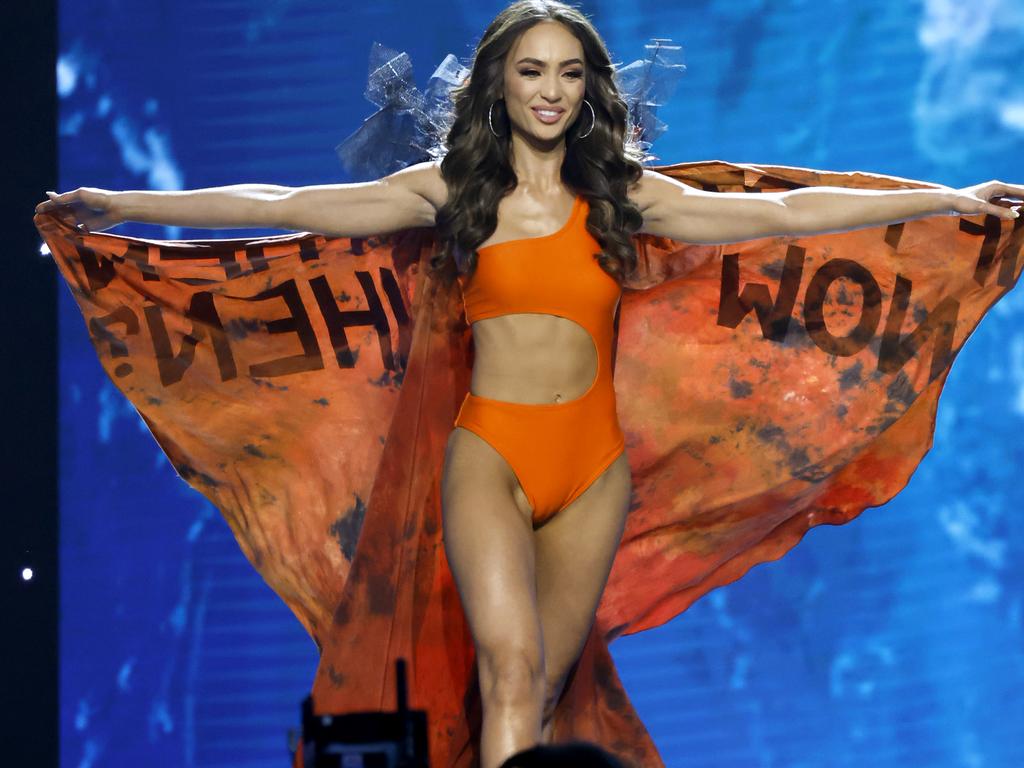 R'Bonney beat Miss Dominican Republic Andreína Martínez and Miss Venezuela Amanda Dudamel for the crown.
The pageant wasn't without its controversies.
There were some stunning outfits during the "national costumes" section.
But the eventual winner's outfit, which celebrated the NASA moon landing, raised some eyebrows.
It was comprised of silver stars shooting out and a giant moon.


"The United States of America, a country known for restraint and modesty," Alex Abad-Santos wrote mockingly.
And some wondered why she didn't topple over under the weight of the extravagant costume.
"Miss USA won Miss Universe and we don't even have good healthcare for any neck and back problems she may experience from this costume. Bless," April Reign quipped.
"What the hell Miss USA got on?" another person wrote.
Read More (...)