Britain's Got Talent supremo Simon Cowell wants to be a father again – at the age of 63.
The talent show judge says he likes the idea of providing a sibling for nine-year-old Eric, the child he has with fiancee Lauren Silverman, 45.
Simon, who turns 64 in October, also says he hates the idea that he'll never again be able to experience the younger years he had with his son — so he wants to enjoy them all over again with another child, The Sun reports.
He said: "Just two days ago I was thinking, 'It would be nice to have another.'

"Being a dad is the best thing that's ever happened to me. I love every second I spend with him.
"So then I'm thinking the next step is he's going to be a teenager.
"Those years when they're young — I had such an amazing experience all through those years, and I was thinking about it probably because of that.
"Eric has got a lot of friends and we do a lot of things together as a family.
"But you never know with kids if they're happy being on their own or how would he feel if there was another one?
"So look, will it happen? I don't know. But I would love another kid. I really like being a dad."
Simon, who broke his back in 2020 after he fell from an electric bike and spent months in rehabilitation, admits it would be a challenge, but he has already had to get fit to be able to play with Eric.
"I am 64 this year, and Eric's nine … and when I'm playing football with him, my God, I have to get fit just to play with him," he said.
"His energy is off the chart, it really, really is.
'That's show business'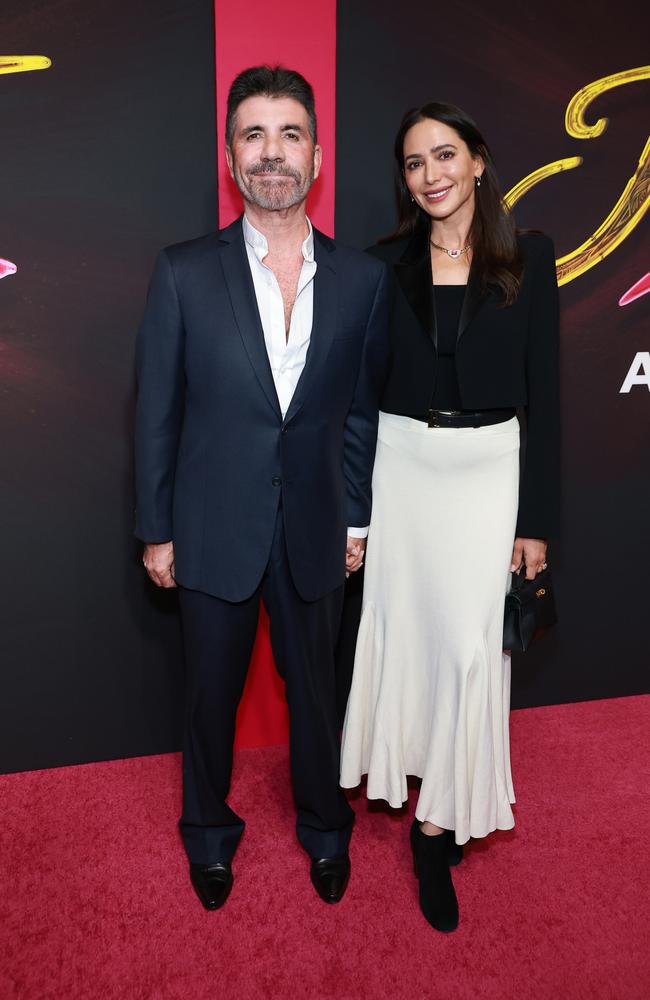 "If I had to go through this all over again I actually would do it, because I think breaking my back was one of the best things that ever happened to me.
"I didn't realise really how unfit I was until I had to start doing all the exercises.
"But I feel better today than I did three years ago when it happened."
Holding back the years is something Simon has mastered thanks to a few cosmetic enhancements, which he does not mind admitting to.
BGT hosts Ant and Dec even laugh about this in the first episode of the show's new series.
They joke there is a new face on the panel, which everyone thinks is Bruno Tonioli, but then the cheeky Geordie duo say: "It's Simon Cowell."
Fortunately Simon sees the funny side — but he insists rumours about his many procedures are exaggerated.
He said: "I think its hysterical. I mean it just makes me laugh. I haven't had a facelift or anything.
"I have had a bit of Botox or whatever but kind of nothing drastic.
"So when I hear about this stuff honestly, it does make me laugh.
"Over the years people have said that I've had everything done.
"But I don't google myself so I genuinely don't have a clue what everyone is saying about me until we do things like BGT."
The man who really is the new face on the panel — alongside Simon, ­Alesha Dixon and Amanda Holden — is former Strictly judge Bruno, 67.
He joined the show following a two-horse race between him and funny-man Alan Carr, 46.
There were rumours that Simon wanted his mate Bruno, who he has known for 40 years.
Meanwhile fellow panellist Amanda Holden was said to be backing her mate Alan, though she gets on like a house on fire with Bruno as well.
Simon said: "I think she was ­disappointed because they are really good friends.
"In fact I saw Alan a couple of days after Bruno was announced and, you know, he was really cool about it.
"He said, 'I totally understand, that's show business.' Either would have worked.
"Both of them met the series ­producers. I said, 'Look, you have to take the final decision yourselves'. They said we are going with Bruno and I said fine.
"I'm sure Alan would have been brilliant and I know Alan, but not as well as Bruno.
"Bruno was just a completely natural fit on the show."



Bruno got the gig when David Walliams, 51, stepped back from the show last November after ten years on the panel.
This came after it was claimed he had used derogatory and sexually explicit terms to describe contestants — referring to one as a "c***" — during breaks in filming BGT.
David apologised, adding: "These were private conversations and, like most conversations with friends, were never intended to be shared. Nevertheless, I am sorry."
Simon felt the comments went entirely against the "ethos" of the family show, but he said: "I didn't really get involved in the decision.
"From what I understand, he decided to take a step back.
"It all happened relatively quickly. I was on holiday and then the next thing is I'm having conversations about who's going to take his place.
"We did say to the two producers, 'You have to make the final decision' because, yeah, I am an exec producer, but they're more hands on.
"Obviously everyone had some input — the network, the producers Fremantle, all of us. said at the time, these comments are completely unacceptable. I had not heard them before and, yeah, it was upsetting.
"But from where I'm sitting, this wasn't something I believe was ­constant.
"Most of the time David seemed very respectful and emotional about the contestants and was doing ­everything that a judge should be doing on a show like this."

'Different outlook'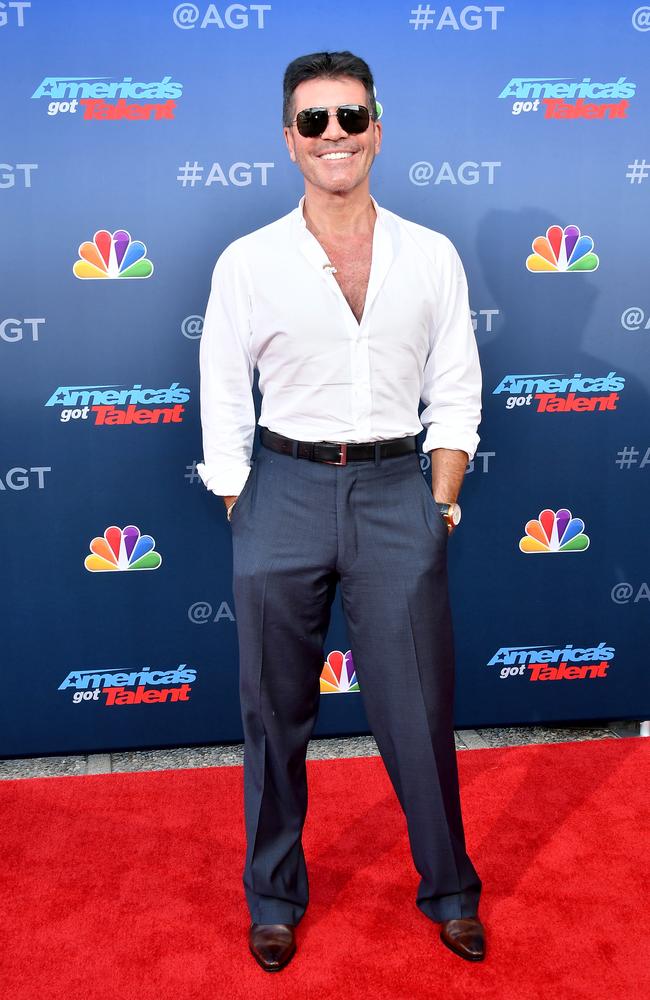 Did he tear a strip off the star for his behaviour?
Simon said: "We had a conversation. But you know, he owned what he said, he wasn't proud of what he said. This is not something that I would ever condone."
As BGT enters a new era with a new judge, Simon is simultaneously launching a new chapter in his own life where he strikes a better work/leisure balance — even during the gruelling hours of filming BGT.
He said: "I was so close to living the rest of my life in a wheelchair.
"It gives you a completely different outlook on life. In a positive way.
"It hurt — trust me — when it ­happened, but good things happened off the back of it.
There is no understating the ordeal Simon went through.
In August 2020 he fell from an electric bike he was testing at his home in Malibu, California.
As a result, he had to undergo six hours of surgery, which included having a metal rod put in his back to stabilise it.
He said: "There is that moment when something like this happens — a big accident — and you are lying there and you're completely helpless. It's the worst feeling in the world.
"At that point you realise that health is more important than ­anything else.
"So I'm trying to find whatever that perfect balance is. Now there has to be a cut-off.
"Years ago I would literally work through the night. That was just normal for me. Now it's kind of like 5.30pm or 6pm, and that's it. I don't break that rule, and weekends are weekends.
"On BGT, you've done these days. You are honestly, without sounding dramatic here, emotionally drained, because you hear so many stories.
"So by the time we've finished one of these days, everyone is straight to bed.
"Maybe it's because of the ­pandemic, because obviously I spent so much time with Eric, and I loved spending that time with him, I thought afterwards, 'I don't want to change that now.'"
'Really, really tough'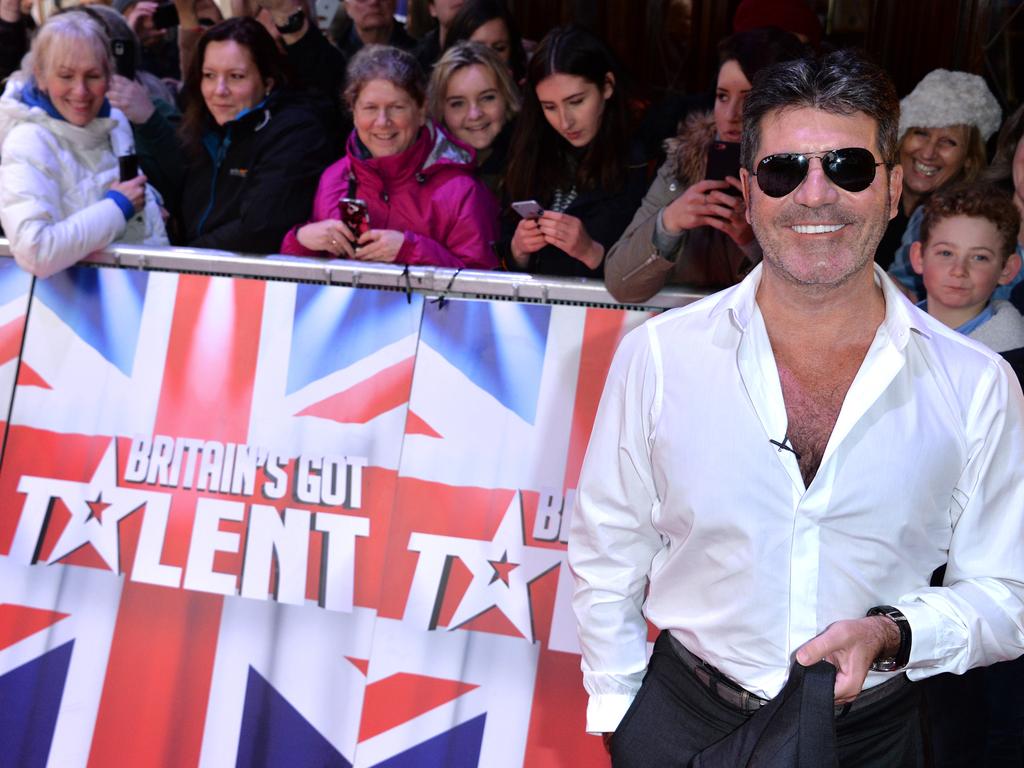 As part of his health regime, which has seen him shed 3st, Simon also ditched one of his biggest vices — smoking.
It only happened because last month he caught laryngitis which, rather like him breaking his back, turned out to be a bit of a blessing in disguise.
He said: "I am now vaping, so I am not quite out of the woods, but I have not had a cigarette in about three or four weeks.

"It was really, really tough because I lost my voice a few weeks ago and when that happened obviously I couldn't smoke, so that helped.
"I thought, 'If I have done four days without a cigarette, I can do a week' and then I thought, 'This is the moment, touch wood. It had to happen sooner or later."
But despite entering this new era in his life, Simon isn't entirely ­forgetting one of his greatest past achievements — The X Factor, which next year celebrates its 20th anniversary.
Has he any plans to mark the birthday, perhaps by reviving the show?
Simon said: "I always want to do something whether it's BGT or another show where you can find artists who need a break.
"And luckily, over the years, the shows I've made have launched an awful lot of careers.
"I think these shows, particularly now with so many kids trying to get attention with 120,000 songs being uploaded every day, everybody needs a secondary platform.
"I don't know what we're going to do about the anniversary, but in terms of, 'Are we going to make another singing show at some point?' The answer is definitely a yes."
And as contestants on Britain's Got Talent know, a 'Yes' from Simon is always good news.
This story originally appeared on The Sun and is republished here with permission