US TV host Don Lemon allegedly screamed at CNN This Morning co-host Kaitlan Collins in an ugly off-camera incident in December that has left the cast and crew rattled ever since.
According to two sources with knowledge of the situation, 56-year-old Lemon approached 30-year-old Collins following the show's broadcast on December 8 — and unloaded on her in front of staffers as he accused her of "interrupting" him on air, the New York Post reported.
"Don screamed at Kaitlan, who was visibly upset and ran out of the studio," one source with knowledge of the skirmish said.
News of the explosive incident made its way up to CNN CEO Chris Licht, who is said to have been appalled by Lemon's behaviour, according to a source. A second source said a producer talked to Lemon at the behest of Licht and told the anchor to take the next day off to "cool off".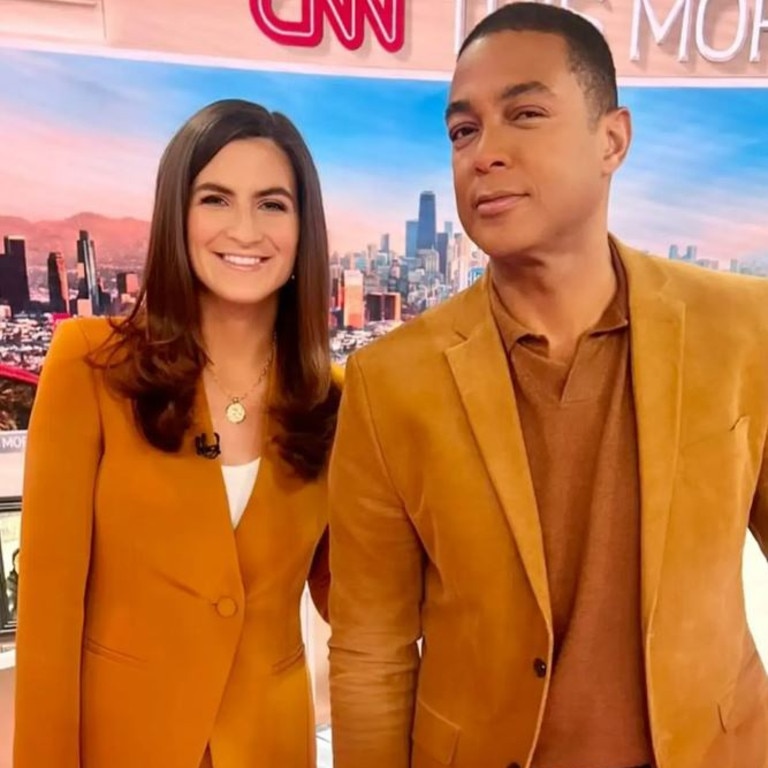 The following night, the three co-hosts were slated to get drinks and arrive together at a White House Christmas party for the press, a source said. But the pre-party gathering never happened after the emotional day and they trickled in to the bash separately, an insider with knowledge said. After the party, Lemon had a late-night dinner with his agent, Jay Sures, according to sources.
The situation was especially awkward because Collins — a rising star who had most recently served as CNN's youngest chief White House correspondent — is also represented by the powerful and well-connected Sures. While he dined with Lemon, Collins met up with the show's other co-anchor Poppy Harlow, the sources said.
"At this point, Kaitlan wants to be on set with Don as little as possible," a source with knowledge of the situation added. "It's messy."
Neither Lemon nor Collins responded to requests for comment.
A rep from CNN declined to comment on the incident but said: "In just three months, these anchors have created a compelling morning show that breaks news and drives the conversation."


The blow-up wasn't the first sign of trouble at CNN This Morning since the show's launch.
A week earlier, Lemon got into an awkward dispute with Collins and Harlow on air, arguing that the US men's soccer team should get paid more than the women's team despite the men's relative lack of success at the World Cup.
The dust-up made headlines, with the Daily Beast quoting Lemon saying the men were "more interesting to watch" — a comment Lemon quickly walked back and insisted was a joke.
Collins and Lemon, meanwhile, have been on set together less frequently since the purported dust-up. Lemon was most recently sent to Memphis to run coverage on the death of Tyre Nichols. Collins had been working remotely from Washington DC on and off in January.
A CNN rep said Collins has been on assignment as she also serves as the chief correspondent for the show, adding: "The intent was always for the anchors to get out from behind the news desk, and they are doing an extraordinary job taking viewers inside the most important news stories of the day."
To address tensions, a second source told The New York Post that "Don has been given notes" by the show's producers "to not talk so much, to let other people talk".
"Don's a bossy guy and difficult to work with — even he would admit that. He was a solo act before. He doesn't want to be in Destiny's Child," the source added, referring to the music group headlined by Beyoncé in the early years.
Others close to Lemon confirmed the former primetime anchor is "not happy" about sharing the limelight with Harlow and Collins.
"Don has an intractable ego," a source close to both Licht and Lemon said. "My understanding is he wants the show to be about him. I don't know how you fix that. It's a very difficult situation."
A second source who has worked with big TV personalities, however, was inclined to cut Lemon some slack as he struggles to orient himself on a three-person show.
"It's never smooth sailing in the beginning," the source added. "They are all trying to get their sea legs."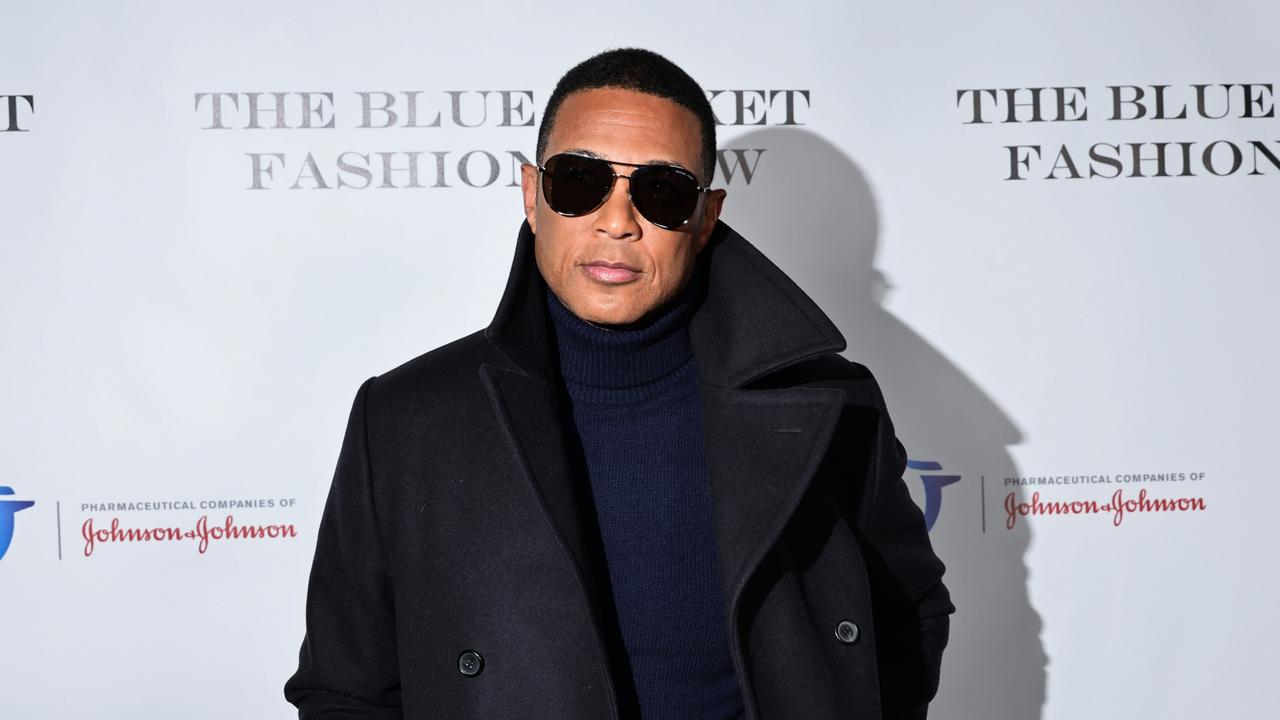 Until November, Lemon had hosted his 10pm show Don Lemon Tonight, but Licht cancelled it amid lacklustre ratings and moved him to the morning show, which airs weekdays from 6am to 9am
When news of the reshuffle broke, Lemon ripped reports that called the move a "demotion". In private, meanwhile, a Lemon confidante told The Post that he "didn't like" that Collins had worked for the right-leaning website The Daily Caller before her gig covering the Trump White House for CNN.
The December 8 incident was mentioned in passing in a report the following day by Puck News, which said Lemon had "skipped" his hosting duties on the following broadcast due to "exhaustion".
The report by senior correspondent Dylan Byers said Lemon needed the day off after a "very tense segment" with Collins, who "repeatedly tried to speak over him as he was reading the news, to his apparent annoyance".
"It'd be hard to blame Lemon for being annoyed," Byers added. "He's still a young man, to be sure."
The report raised eyebrows, as Byers is also represented by Sures' Hollywood talent agency UTA. Industry sources said Collins' relationship with Sures, meanwhile, has gone downhill and that communication between them has been spotty.
A source close to Licht said Licht's relationship with Sures — who was once floated by Puck as a potential candidate for the job now held by Licht — has been been "tense at time.." But a source with knowledge said Sures, who represents many CNN clients, met with Licht at the network's New York headquarters Thursday.
Earlier this week, another Puck report emerged, saying Collins was "having a hard time adapting to her new assignment as anchor" at CNN This Morning while revealing fresh drops in ratings for the last-place show, which have sunk below those of its predecessor New Day.
"Collins rose to stardom as a Trump White House correspondent, where she made a name for herself as a fearless, take-no-bulls–t reporter, but has yet to find her footing behind the desk, sharing the spotlight with older and more experienced anchors," Byers wrote.
Neither Byers nor Sures commented.
This story was originally published by the New York Post and was reproduced with permission