As the search for a missing submarine that disappeared during a trip to see the Titanic enters a critical stage, new light has been shed on how its passengers will be saved if they are found alive.
A US Navy spokesperson said a special winch system for lifting heavy objects from extreme depths would be used in the event the Titan submersible was found before its vital oxygen supply runs out.
However officials are racing to get a suitable remotely operated vehicle (ROV) to search for Titan.
These can reach a depth of 20,000ft and are connected to a ship via a long metal pole allowing a pilot to control it from above the water.
Some ROVs can lift objects from the sea bed.
One team of deepwater specialists from Guernsey, an island off the UK, have offered their ROV but have been blocked from joining the rescue mission in the North Atlantic Ocean by the US government, the Daily Telegraph reports.
The team from Magellan Limited are still awaiting approval to leave the Channel Islands.
The firm produced the first full-sized digital scan of the Titanic last summer and has essential equipment and expertise to locate OceanGate's Titan sub.
On Wednesday, officials continued to frantically search 640 kilometres off the coast of Newfoundland, Canada.
Earlier the US Coast Guard confirmed that rescue teams looking for the submersible detected "underwater noises" in the search area where the craft went missing.
"Canadian P-3 aircraft detected underwater noises in the search area. As a result, ROV (remotely operated vehicle) operations were relocated in an attempt to explore the origin of the noises," the US Coast Guard's First District said on its official Twitter page.
The ROV searches "have yielded negative results but continue," the maritime military branch added.
Records obtained by Rolling Stone show that a Canadian aircraft detected bangingnear to where the vessel went down.
It was unclear when the banging was heard on Tuesday (local time) or for how long, based on the memo obtained by CNN. A later update sent Tuesday night suggested more sounds were heard though it was not described as "banging."
"Additional acoustic feedback was heard and will assist in vectoring surface assets and also indicating continued hope of survivors," the update reads.
CNN also reports that a Canadian P3 aircraft found a white rectangular object in the water, according to that update, but another ship set to investigate was diverted to help research the acoustic feedback instead.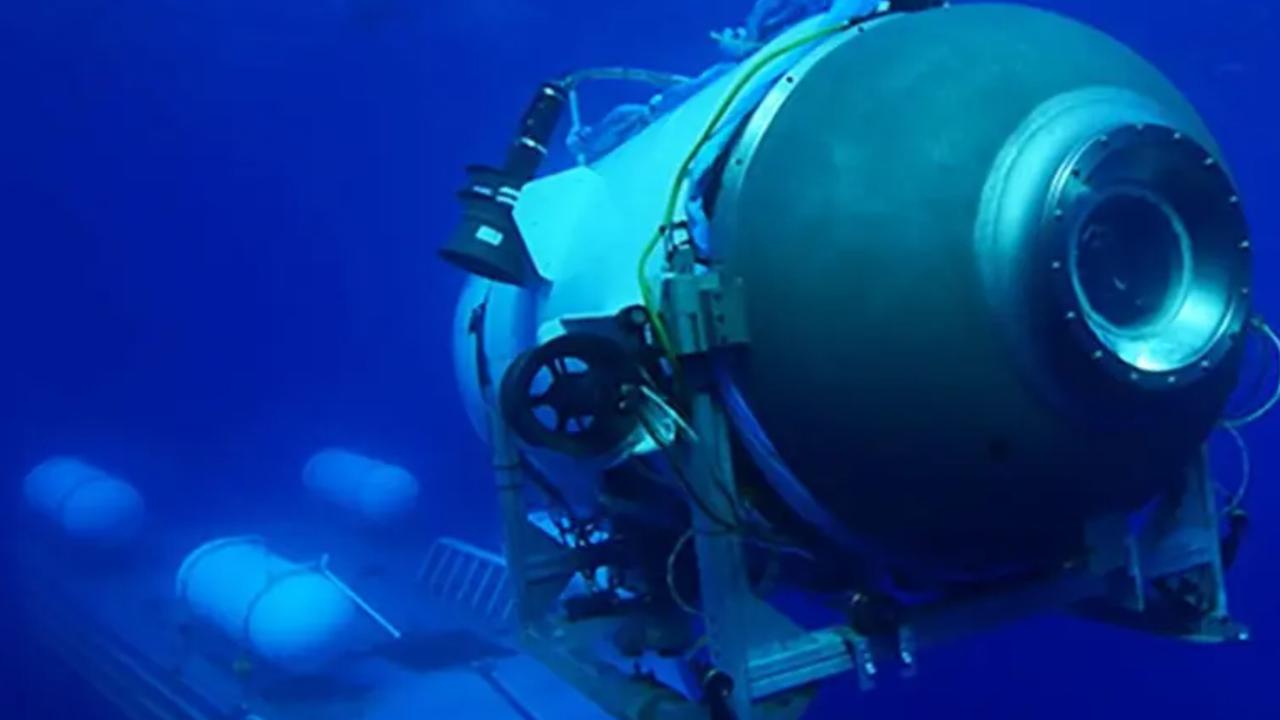 'Cause for hope'
In a social media statement, Richard Garriot de Cayeux, president of travel and research group The Explorers Club said there was "cause for hope".
"Members of The Explorer Club far and wide rallied today to make sure the Titanic expedition search and rescue team is fully aware of the capabilities and experience club members and affiliates are ready to provide, in particular the UK-based Magellan's 6000 metre certified ROVs, which have been at the Titanic site many times. This extraordinary membership never ceases to amaze," the post read.
"We are so grateful for the US Coast Guard, and other international teams and commercial operators doing everything they can to help find the Titanic expedition submersible.
"We have much greater confidence that 1) There is cause for hope, based on data from the field — we understand that likely signs of life have been detected at the site; 2) They precisely understand the experienced personnel and tech we can help deploy; 3) We believe they are doing everything possible with all resources they have; and 4) We now have direct lines to the highest levels of Congress, The Coast Guard, Air Force, Navy and The White House thanks to your support.
"We continue to work on approval for the Magellan ROBs to be allowed to deploy to the site as we believe they can provide invaluable assistance.
"Our hearts are with family and friend of fellow Explorers Club members Hamish Harding and Paul-Henri Nargeolet, and the rest of the submersible crew as we await hopefully good news. Thank you!"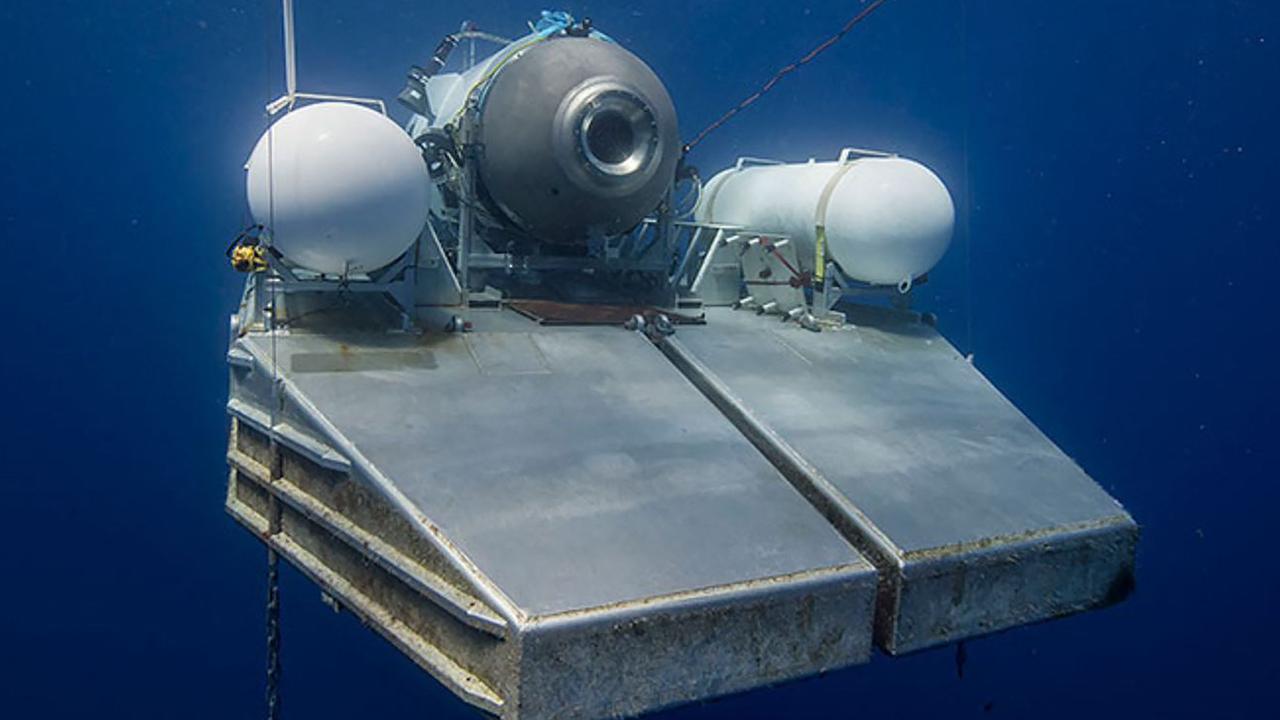 Criticism as migrant boat sinks
As the US Coast Guard and other authorities race to find the Titan, questions have been raised about why a similar response wasn't activated to help about 750 asylum seekers who went overboard when a fishing boat sank into the Mediterranean ocean last week.
"The hunt for five wealthy people in the Titanic sub is full of drama but this raises questions about why it receives greater prominence than the sinking of a migrant boat in the Med with an estimated 750 poor aboard, 81 confirmed dead so far," Daily Mirror associate editor Kevin Maguire tweeted.
Only about 100 people survived last week's event, making the accident the deadliest disaster to occur in the sea, with people smugglers blamed and arrested following the incident which saw women and children lose their lives.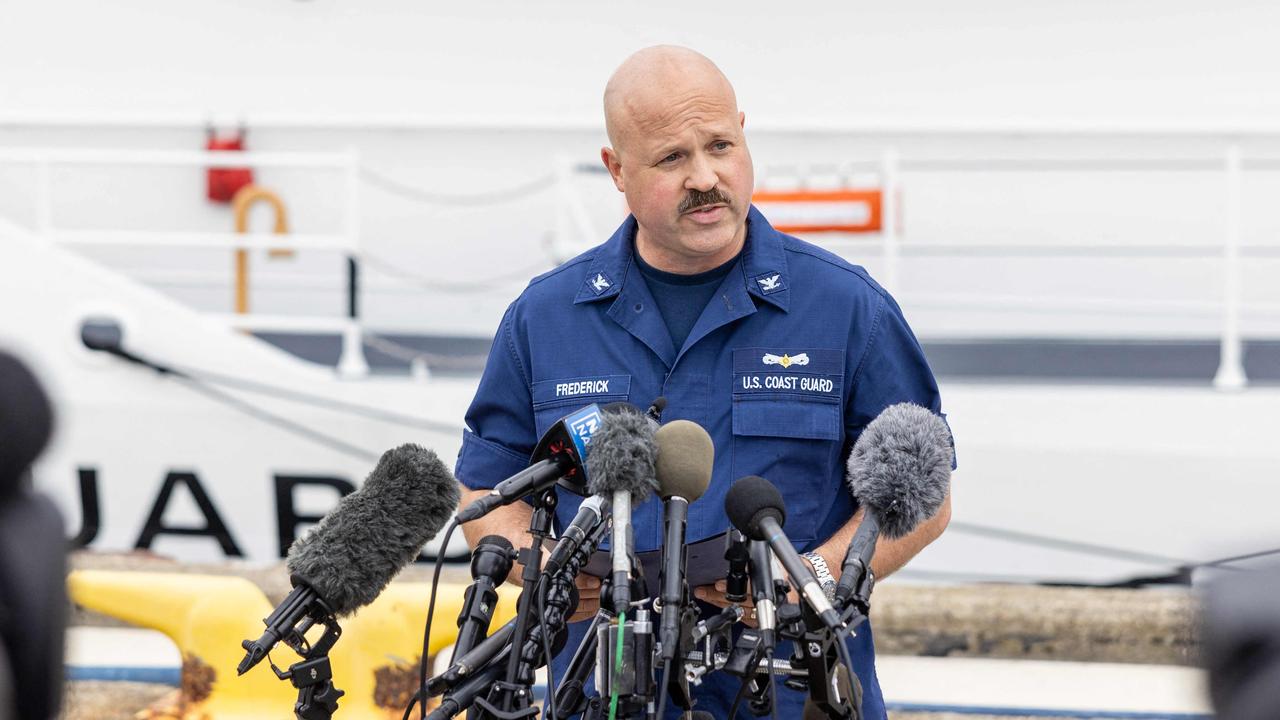 Most onboard were believed to be Pakistani nationals who fled the country due to its rapidly deteriorating economic climate.
It's understood authorities were repeatedly warned of the danger this boat faced prior to it setting sail, however they failed to act, which resulted in the boat sinking hours later.
The incident going into the history books as one of several accidents involving people smuggler vessels that have occurred in the waters in the past.
According to Human Rights' Watch, more than 250,000 migrants and asylum seekers have died or gone missing in the Mediterranean since 2014, with the efforts to find them minuscule compared to what's being done to find the Titan.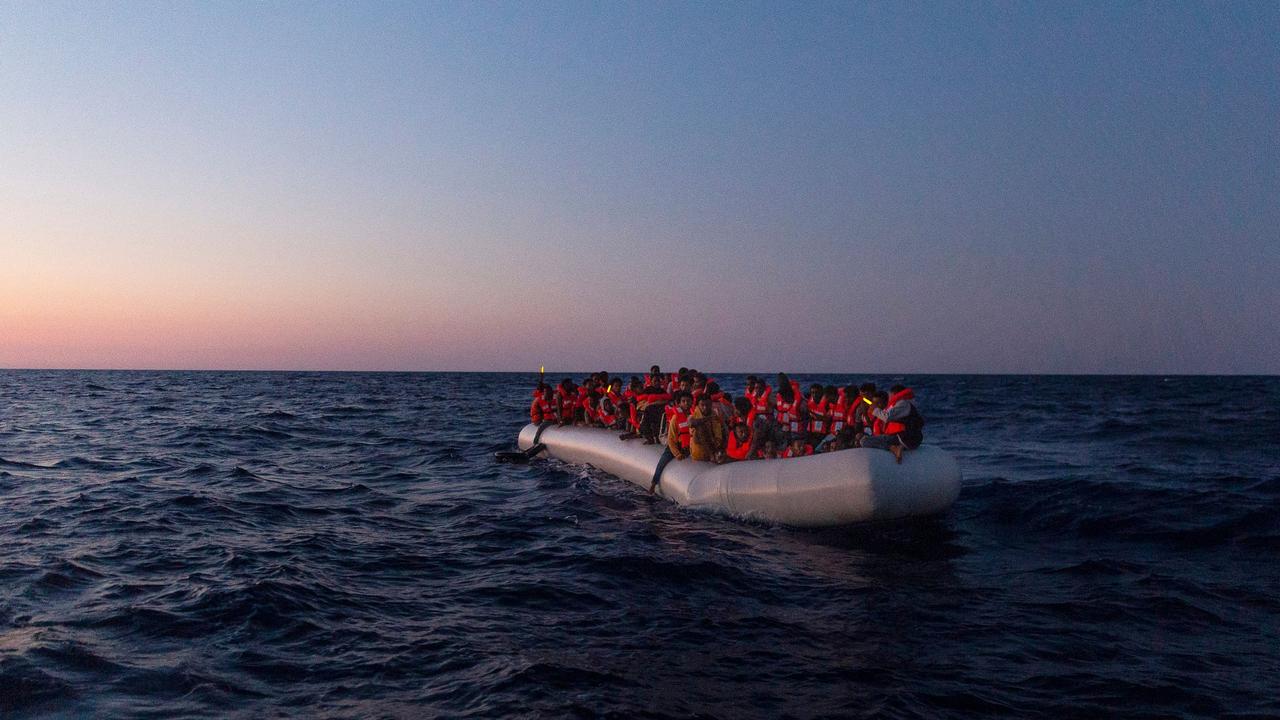 Banging sounds heard
Records show that banging was heard in 30-minute intervals in the area where the divers disappeared.
"RCC Halifax launched a P8, Poseidon, which has underwater detection capabilities from the air," the Department of Homeland Security e-mails read.
"The PH deployed sonobuoys, which reported a contact in a position close to the distress position. The P8 heard banging sounds in the area every 30 minutes. Four hours later additional sonar was deployed and banging was still heard."
It's unclear what caused the banging noises.
The email stated that "the Joint Rescue Coordination Centre is working to find an underwater remote-operated vehicle through partner organisations to possibly assist".
In another email sent on Tuesday afternoon, obtained by Rolling Stone, Mr de Cayeux, mentioned the sounds.
"It is being reported that at 2am local time on site that sonar detected potential 'tapping sounds' at the location, implying crew may be alive and signalling," it read.
One of the men on board, British billionaire Hamish Harding, is a founding member of The Explorers Club.
Rear Admiral John Mauger of the US Coast Guard on Monday afternoon that it was possible the submarine had become stuck in the wreckage of The Titanic.
"We don't have equipment onsite that can do a survey of the bottom," he said. "There is a lot of debris … so locating will be difficult. We don't have the capabilities at this time. Right now, we're focused on trying to locate it."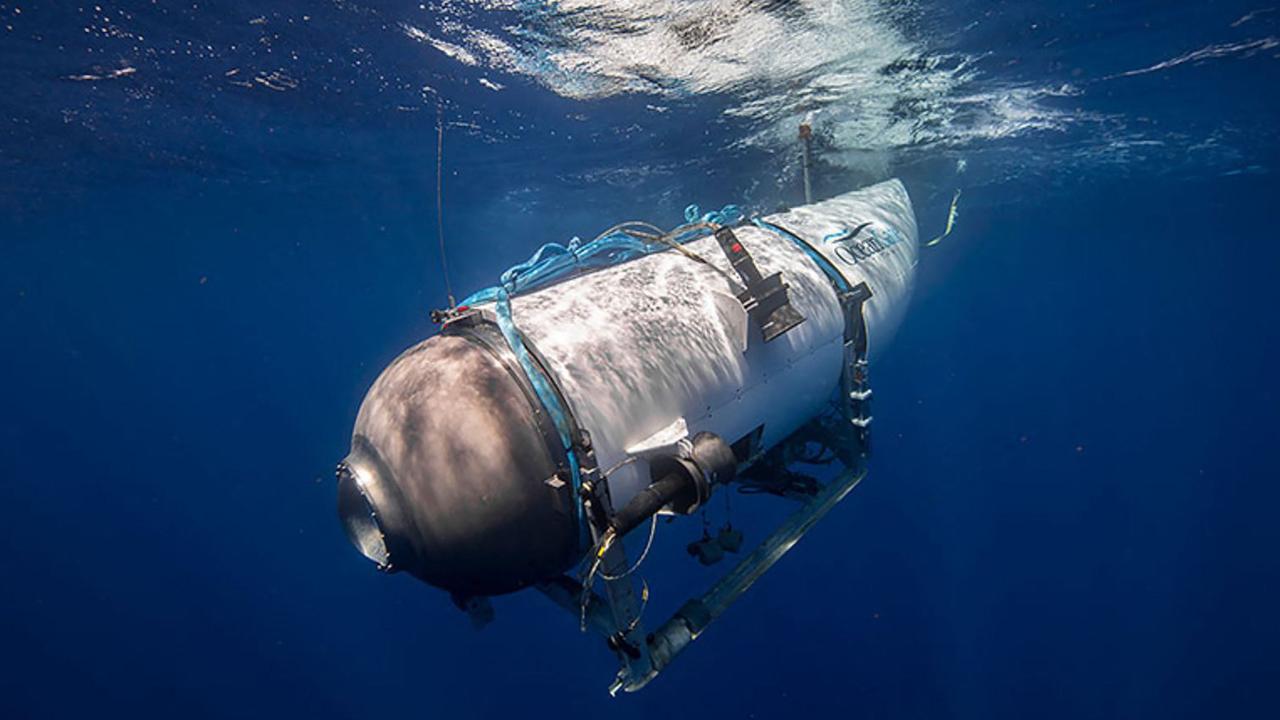 It comes after one expert said the five people aboard the submersible are likely dealing with not only a frightening experience but an uncomfortable one as well.
"From what I understand, the vessels are not designed for long-range, multi-day excursions," John Mixson, a retired US Coast Guard lieutenant commander, told Fox News.
"So it's going to be a very, very uncomfortable, dark experience with a lot of hope and prayers," Mixson said.
The watercraft, operated by OceanGate Expeditions, was reported missing after it failed to return to the Canadian research ship from which it was launched Sunday morning and crews lost contact with its captain.
"It's hard to say whenever you just lose total communications in a situation like that what actually happened until you find the vessel," Mixson told Fox News. "This isn't a common occurrence at all."
"Obviously, something very rapid and very tragic took place," he added.
Search-and-rescue teams are frantically looking for the lost vessel as the remaining hours of life-sustaining oxygen levels inside the sub tick down lower and lower from 96 hours at 6am Sunday local time.
"I would say it is extremely serious. It's a dire situation," Mixson said. "But on the other side of that fact, it is still considered classified as a search-and-rescue mission, which should give everyone hope, including the family members and friends of the people on board the vessel."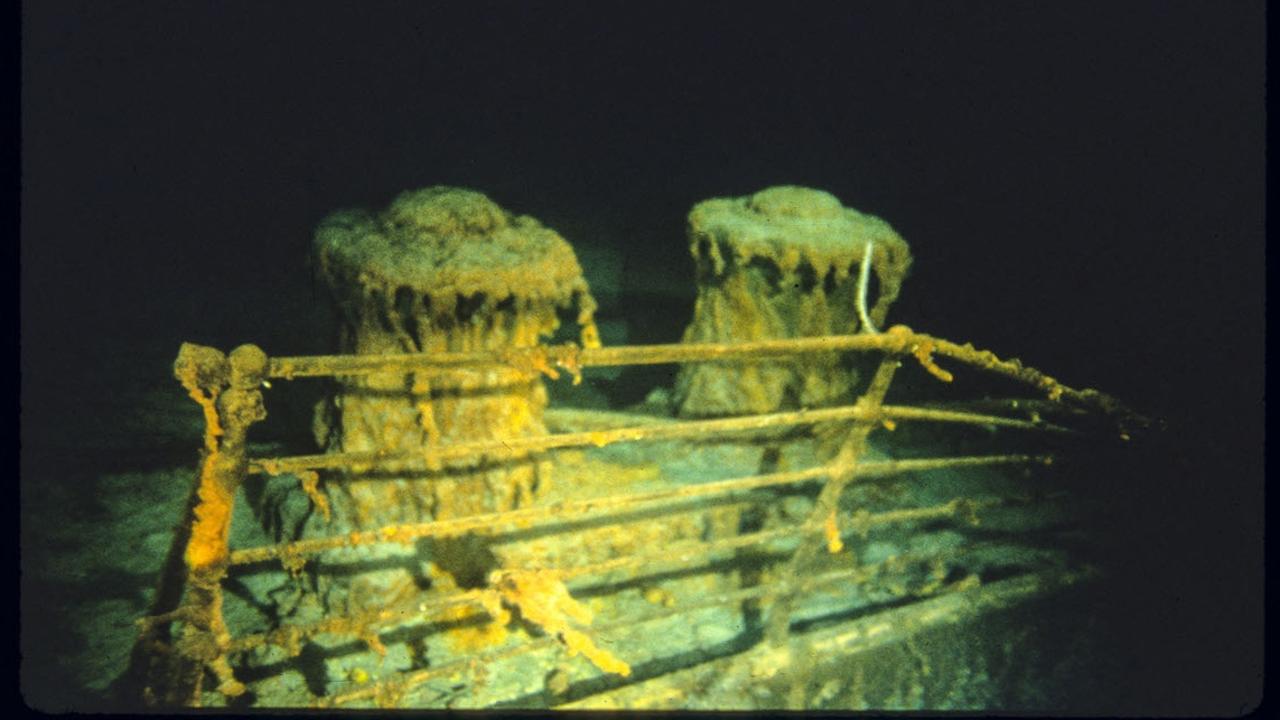 Five passengers on board
All five people believed to be on board the stranded Titan submarine have been named – including a father and son and a British billionaire.
Mr Harding, Stockton Rush, Paul-Henry Nargeolet, Shahzada Dawood and his son Suleman are understood to be trapped on the vessel.
Four families are now facing a heartbreaking wait for news as planes and boats scour the North Atlantic.
Harding, 58, is a British businessman, aviator and space tourist – known for his incredible adventures.
A day before the expedition, he sent his friend a chilling last text message confirming he was about to drop beneath the surface.
"Hey, we're headed out tomorrow, it looks good, the weather's been bad so they've been waiting for this," he wrote.
Dawood, 48, is one of Pakistan's richest men and he is understood to have been on board with his son, Suleman, 19.
He has strong links to the UK, having studied law and the University of Buckingham and owning a mansion in Surrey where Shahzada lives with Suleman, his wife Christine, and daughter Alina.
"We are very grateful for the concern being shown by our colleagues and friends and would like to request everyone to pray for their safety," said a family statement.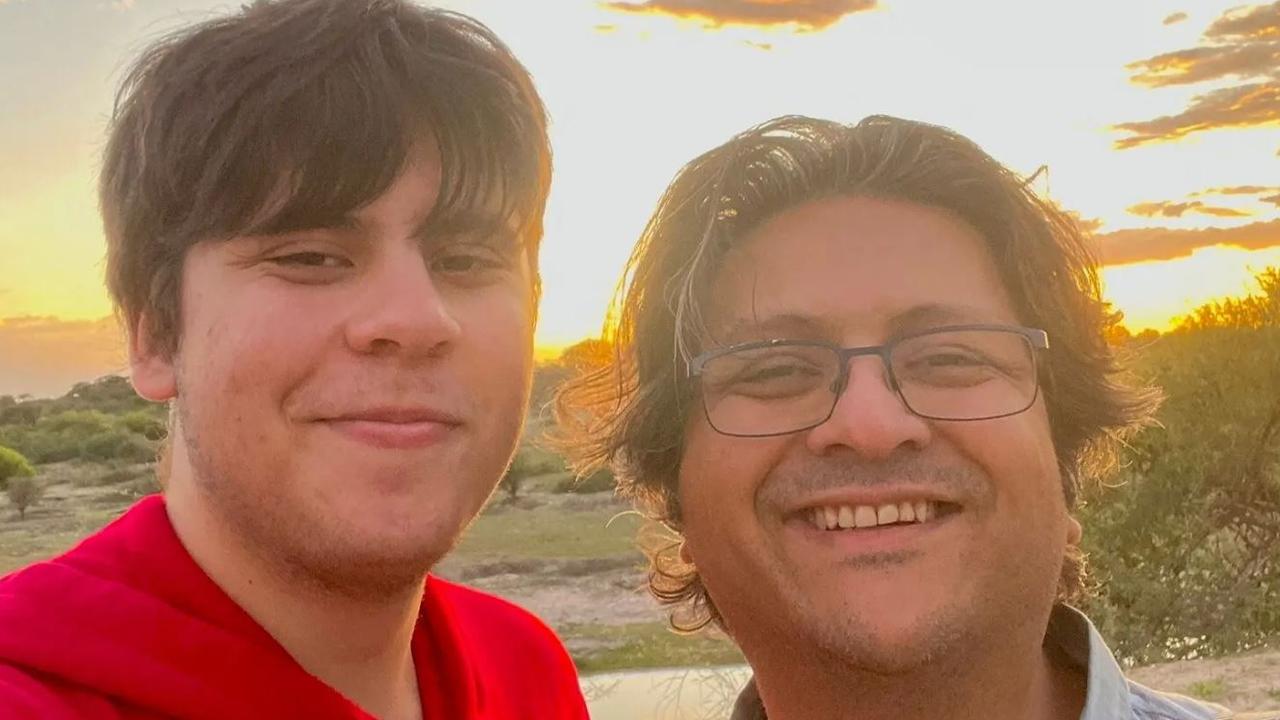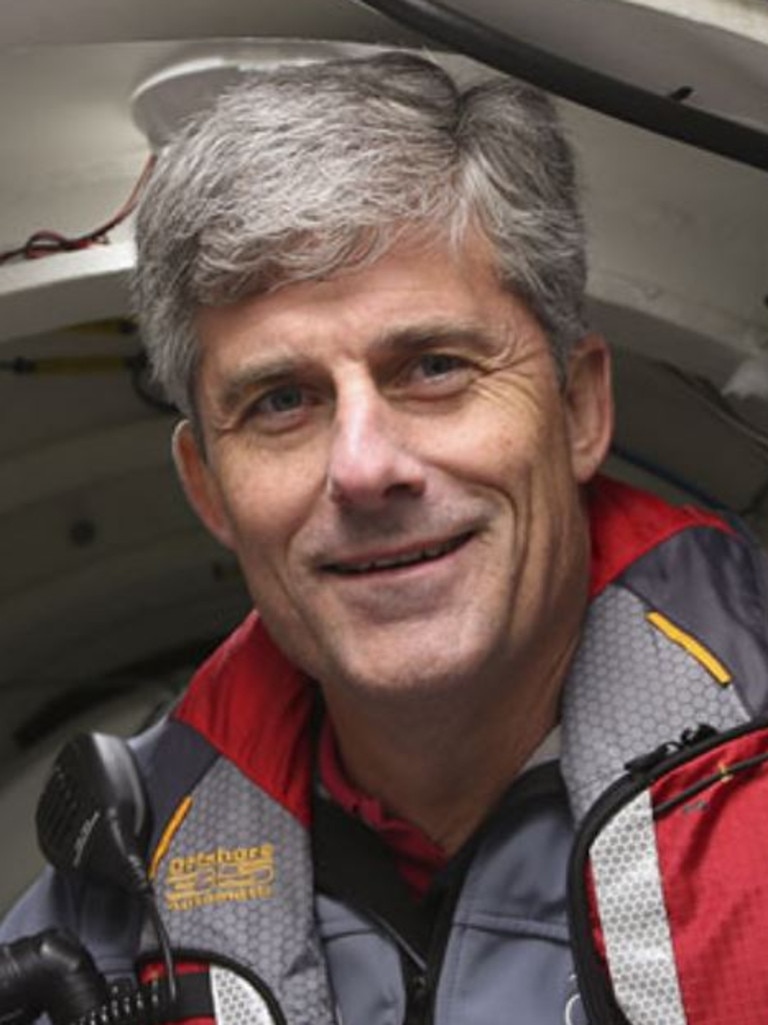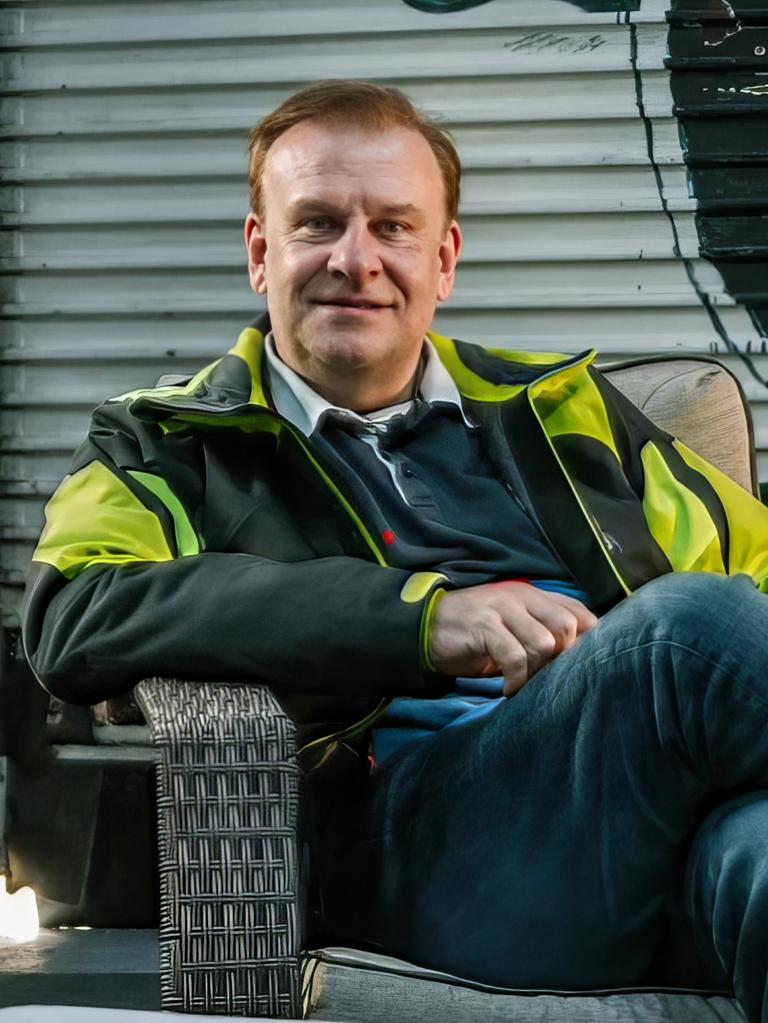 Nargeolet, 73, is a veteran submarine pilot and longtime researcher of the wreck of the Titanic.
He had previously spoken about the extreme dangers of deep sea travel.
"If you are 11m or 11km down, if something bad happens, the result is the same," said the diver.
"When you're in very deep water, you're dead before you realise that something is happening, so it's just not a problem."
Rush, CEO of OceanGate Expeditions which runs the missing submersible, was also on board.
OceanGate is one of the few companies in the world that runs commercial voyages down to the Titanic.
Rush founded the firm back in 2009.


40 hours of breathable air left
The crew on board the missing Titanic submersible have just 40 hours of breathable air left, the US Coast Guard fears.
Rescue teams are racing against the clock to find the lost vessel – which has five people on board including a UK-based millionaire and his son.
Contact was lost with the voyage on Sunday as it headed to the wreckage of the Titanic – with only 96 hours of life support.
And now it's been revealed that rescuers are set to send a deep-sea robot into the water in a desperate bid to find it.
France's oceanographic institute is currently sending its vessel Atalante to the scene – carrying their underwater robot Victor 6000.
The ship should arrive at the Titan's last known location at 6pm on Wednesday.
The robot has the ability to search at 6096m – the dept where the Titanic's wreckage lies.
It comes as the US Coast Guard's Capt Jamie Frederick this evening gave an update on the search.
He says his teams estimate the sub crew have between 40 and 41 hours of oxygen left on board.
He said: "It's 900 miles east of Cape Cod and 400 miles south of St John's. Logistically speaking it takes time and co-ordination and we're dealing with surface search and subsurface search.
"We are out there, we are searching. If the sub is located, the experts will look at the best course of action for recovering the sub."