Kim Kardashian has shut down a paparazzo who asked her a prickly question in front of her kids.
The 42-year-old US billionaire was attending her nine-year-old daughter North West's basketball game on Friday, local time, of which her estranged ex-husband Kanye West was also at with his new Australian wife, Bianca Censori.
A few hours prior to the game, West, 45, made headlines for an alleged battery incident, in which he was filmed grabbing a woman's phone out of her hand and throwing it because she refused to stop filming him.
Later, Kardashian was filmed leaving the game with North and her son, Saint West, 7, when paparazzi swarmed her as they made their way to their car.
"Hey Kim, what do you think of Kanye hitting someone … [sic] the paparazzi's phone?" the photographer can be heard asking in video obtained by Page Six.
"Do not talk to me about that in front of my kids," The Kardashians star, 42, sternly responded, prompting the photographer to apologise to her.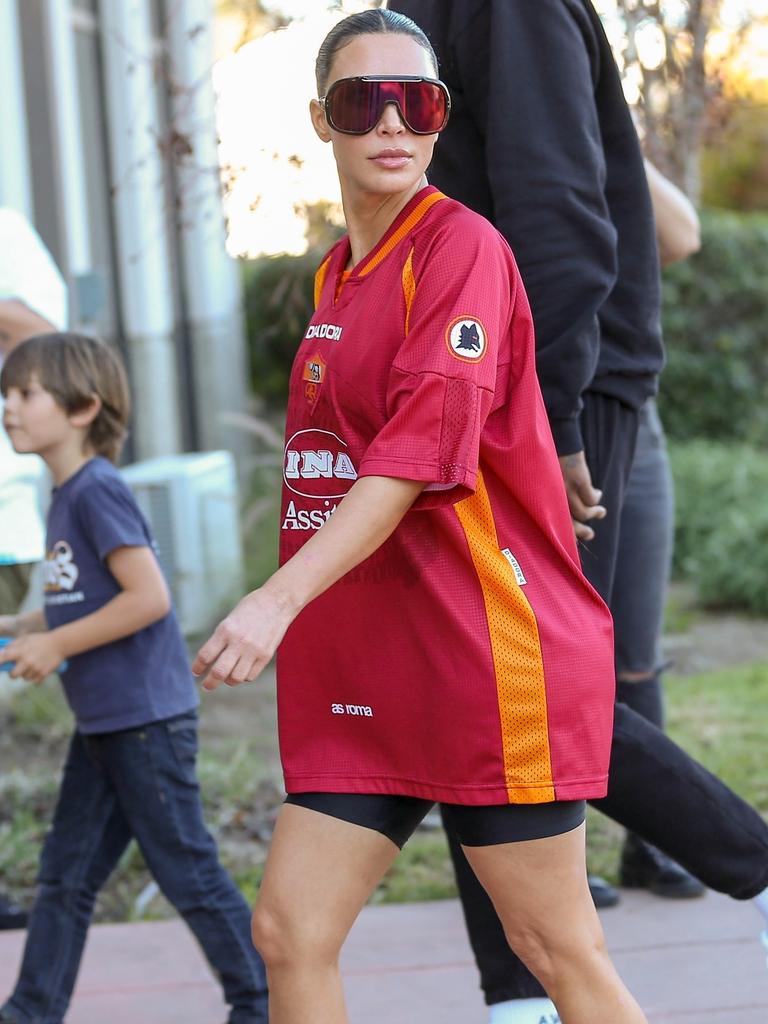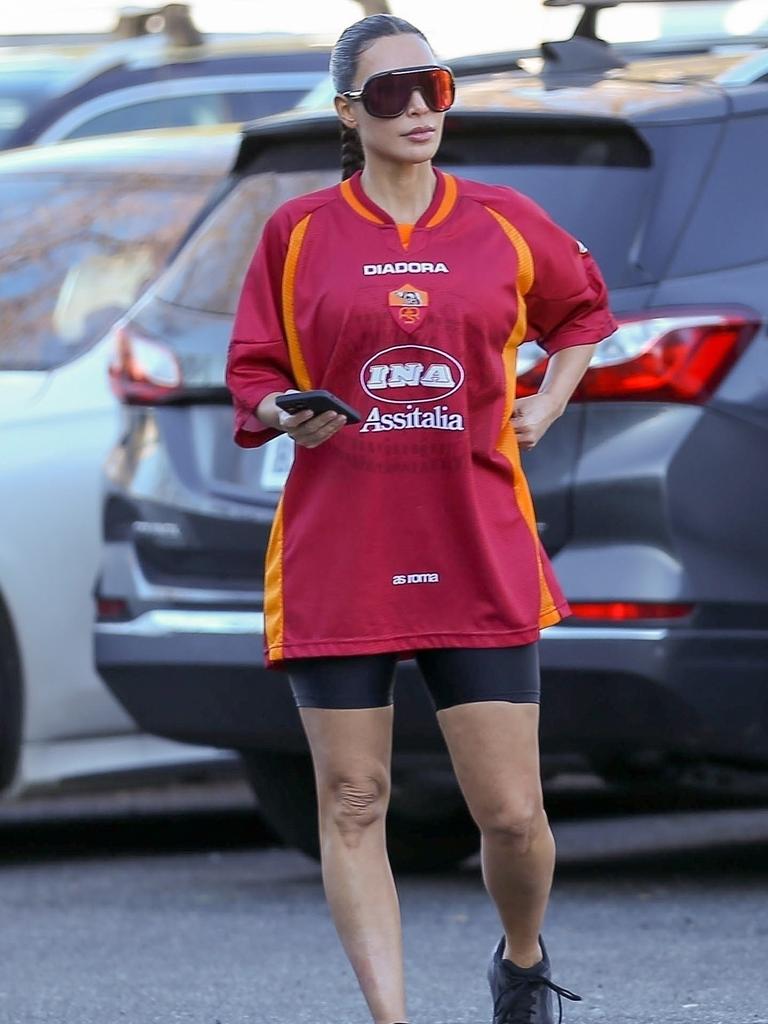 During this exchange, a child can be heard shouting, "Please leave!" It is unclear which child made the heartbreaking proclamation.
The protective mum-of-four then ensured her kids got in the silver SUV safely before she said goodbye to her sister Khloe Kardashian's ex Tristan Thompson, who also attended the basketball game.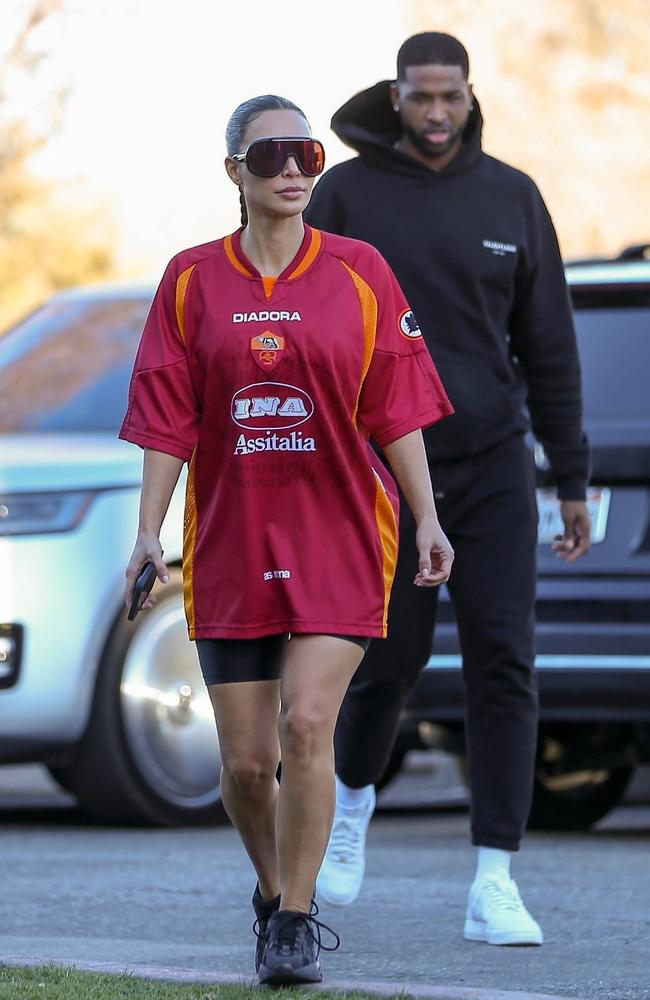 It came after TMZ reported that West was named the suspect of a battery investigation.
According to footage of the incident, the Donda rapper noticed he was being followed by someone who was recording him near North's basketball match.
West then got out of his car and confronted the woman, while she recorded him with her dog on her lap.
"You didn't have to run up on me like that," West told the woman, as she held her cell phone in his face. "If I say stop, stop with your cameras!"
The Flashing Lights rapper then appeared to grab the woman's phone and toss it on the ground as she sat in disbelief.
After the encounter, deputies from the Ventura County Sheriff's Department were called to the scene and were given video evidence of the incident.
The woman whose phone was snatched was spotted talking to police officers and leaving the sheriff's department.
Meanwhile, at the basketball game, Kardashian kept her distance from West and his Melbourne-born wife, Yeezy designer Censori, who reportedly got married earlier this month.
Kardashian recently opened up about attempting to shield her children from negative news about West, adding co-parenting with the rapper was "f**king hard."
Aside from North and Saint, the former couple also shares Chicago, 5, and Psalm, 3.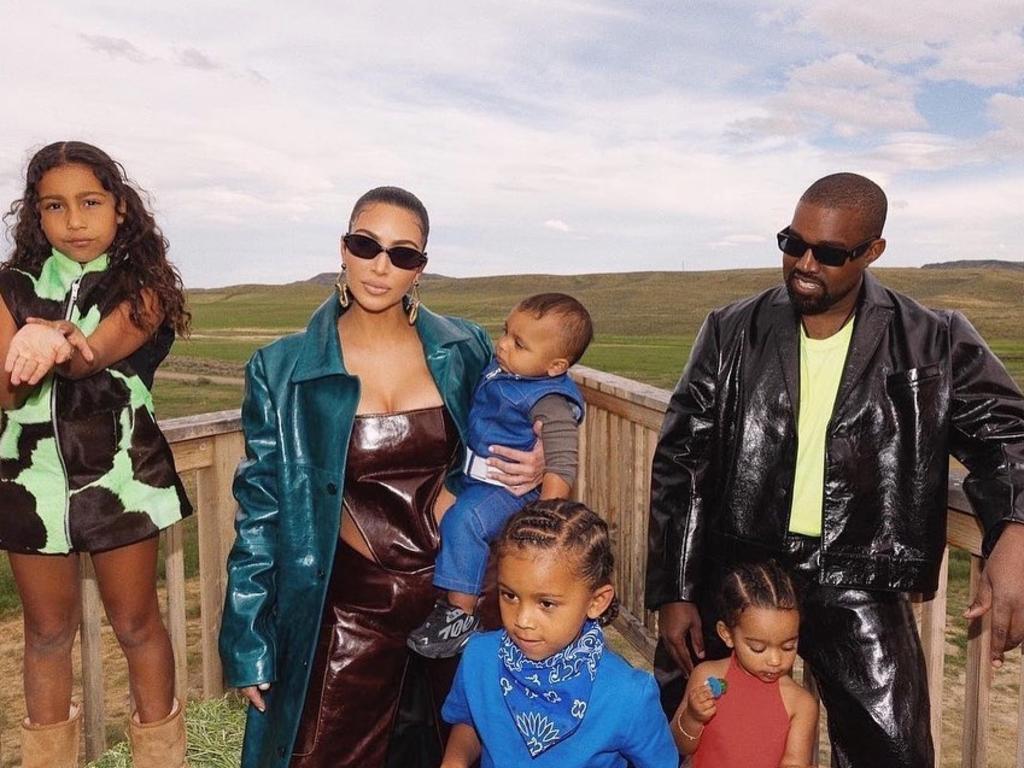 "In my home, my kids don't know anything that goes on in the outside world," the Skims founder said on the Angie Martinez IRL podcast last December.
"I'm holding on by a thread. I know I'm like so close to that not happening, but while it's still that way, I will protect that to the end of the earth as long as I can."
In February 2021, Kardashian filed for divorce from West after six years of marriage, and their split was legally settled in November 2022.
West has been ordered to pay his ex-wife $US200,000 per month in child support.
This story originally appeared on New York Post and was reproduced with permission