The winter storm that started rolling into the Golden State on Thursday will start to intensify on Friday.
A massive storm has already brought major blizzards and temperatures far below freezing to much of the northern US.
The cold snap comes as parts of the US southeast basked in a record-breaking heat wave.
California Highway Patrol closed the state's longest interstate - Interstate 5 - due to unsafe roadways, forcing heavier traffic onto Highway 101.
Forecasters are predicting snowfall of up to an incredible 8ft (2.4m) in mountains to the north and east of Los Angeles by Saturday.
The mountains are expected to experience powerful winds of 60-75mph (96-120 km/h) while coastal areas may experience flooding.
The icy weather front stretches along the entire US West Coast, as well as the Canadian province of British Columbia.
The winter storm warning is in effect for the coastal Ventura County mountains and Los Angeles County mountains from early Friday through Saturday, the National Weather Service (NWS) said.
Snowfall of up to 5ft is also possible on the mountain peaks around the city of Santa Barbara.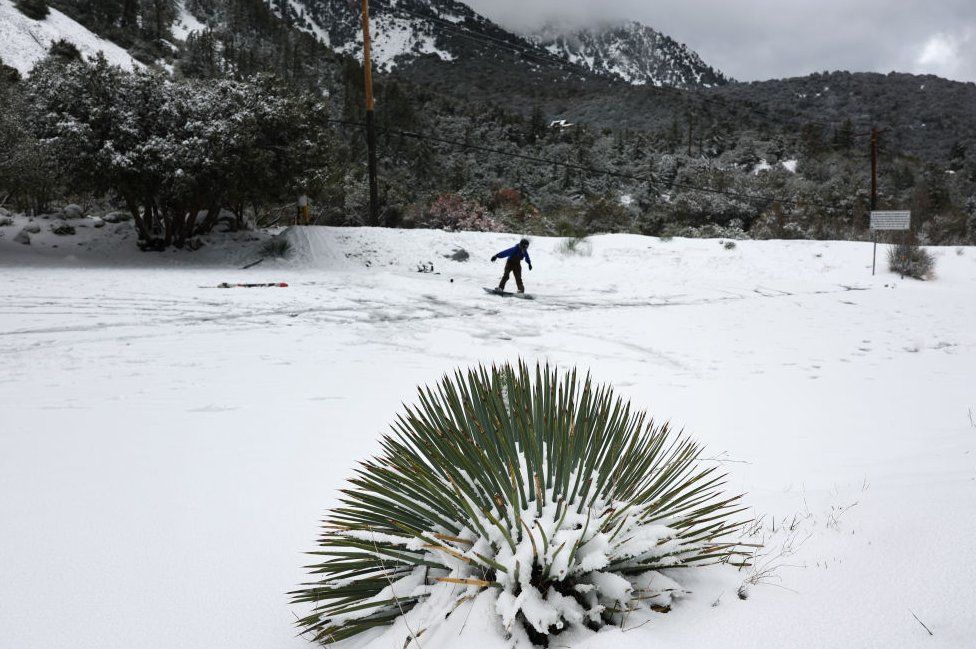 The NWS said that the heavy snow will be accompanied by high winds and near-zero visibility.
California residents are advised to stay home if they don't have to leave.
Nearly 1,000 flight cancellations were reported across the US by Friday morning.
"I have to be totally honest with you guys," one baffled California meteorologist told viewers this week. "I've actually never seen a blizzard warning."
"Multiple rounds" of snow are forecast to blanket the southern Sierra Nevada mountains in central and western parts of the state.
There will be "dangerous avalanche conditions" across the Sierra Nevada, according to the Sierra Avalanche Center.
On Thursday, schools in the state's far northwest closed due to the unusual weather.
"This is the first snow day we have had in the 31 years I have been with the district," Jeff Napier, an official with the Del Norte County Schools District, told the Los Angeles Times.
Lower elevation parts of southern California may also experience snow, in addition to rain, as the storm moves south over the weekend, forecasters say.
The snow elevation may drop as low as 1,500ft - about as high as the famed sign in the Hollywood hills.
Elsewhere in the US the cold snap has forced schools, businesses and some state legislatures to close.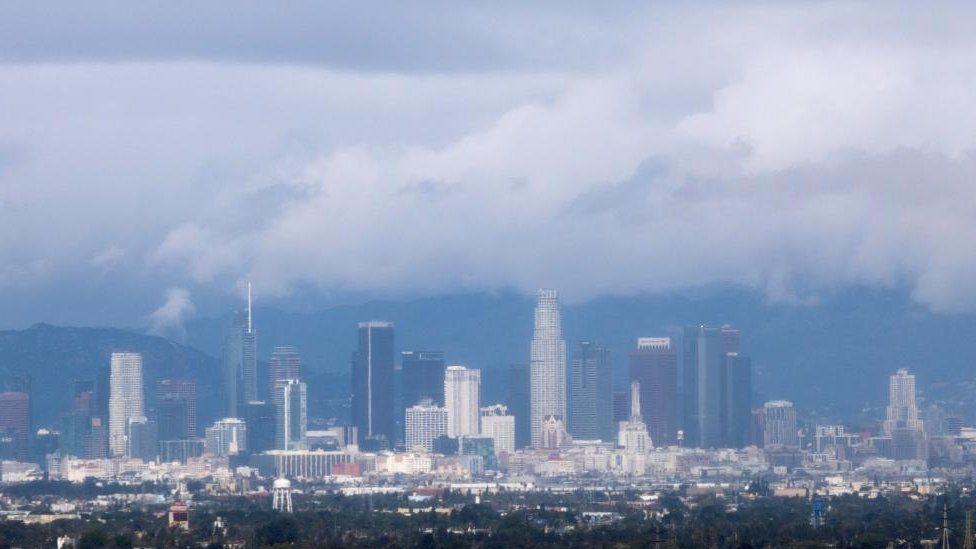 Portland, Oregon, had nearly 11in (28cm) of snowfall by overnight into Thursday morning, the NWS reported, its second snowiest day ever recorded.
The storm led to the death in Michigan of a volunteer firefighter, who reportedly came into contact with a downed powerline.
Officials in Oregon are also investigating a suspected hypothermia death that they say may be related to the storm.
High winds uprooted a massive redwood tree, which fell into a home in California's Bay Area, leaving a one-year-old child in critical condition in hospital.
Across five states, hundreds of thousands of homes and businesses have been without power. More than 700,000 people in Michigan and 120,000 in California still do not have power as of early Friday morning.
Meanwhile, temperatures in Washington DC hit 81F (27C) on Thursday, a February high not seen since 1874.
More storms are expected to roll through California early next week.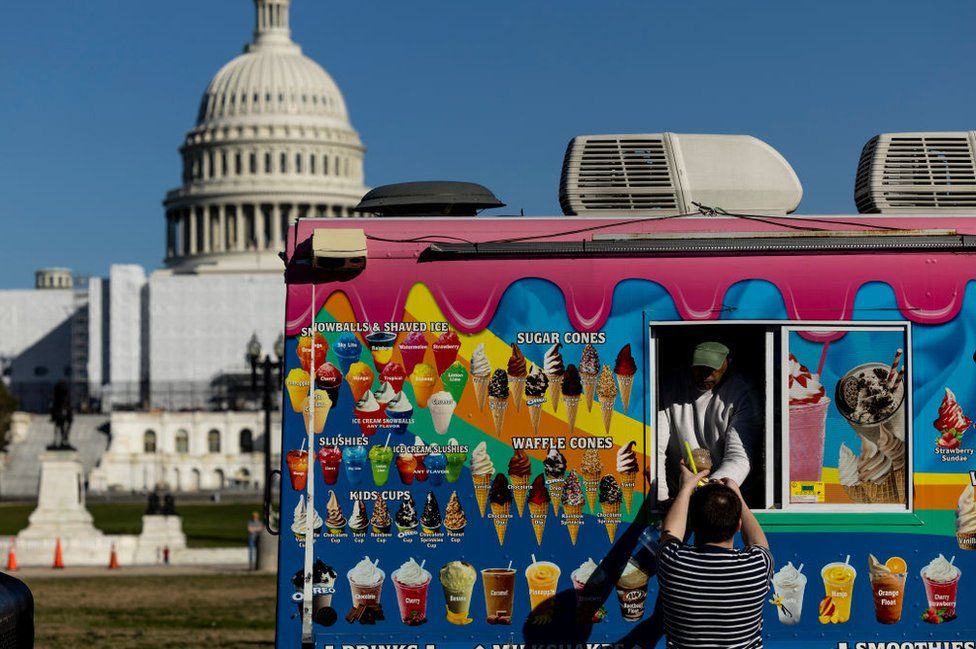 Meanwhile, in Washington DC, temperatures hit a record-breaking 81 degrees