The second floor of the four-storey structure in Manhattan's Financial District collapsed first, reports CBS, the BBC's US partner.
Authorities said all the workers in the building have been accounted for.
Video posted online shows cars and debris stacked high on a mound of shattered concrete.
The collapse occurred at around 16:00 local time (20:00 GMT).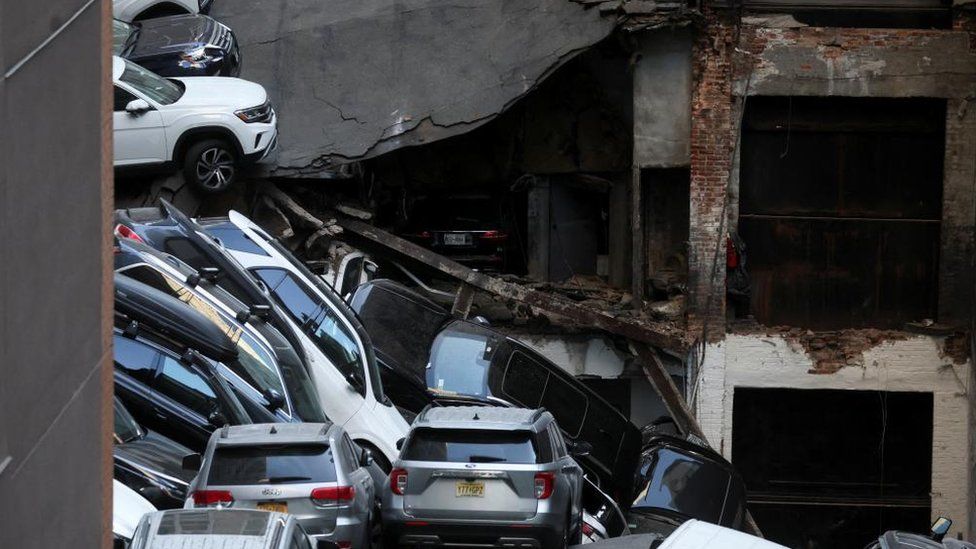 New York City Fire Department (FDNY) chief John Esposito said the rescue operation was "extremely dangerous" for the firefighters and deemed the structure "very unstable".
"We had firefighters inside the building conducting searches. The building was continuing to collapse," he said. "At this time, we believe that we have the workers that were in danger all accounted for, all out of the building."
He added that one injured worker had been trapped on an upper floor, and was unable to get down on his own.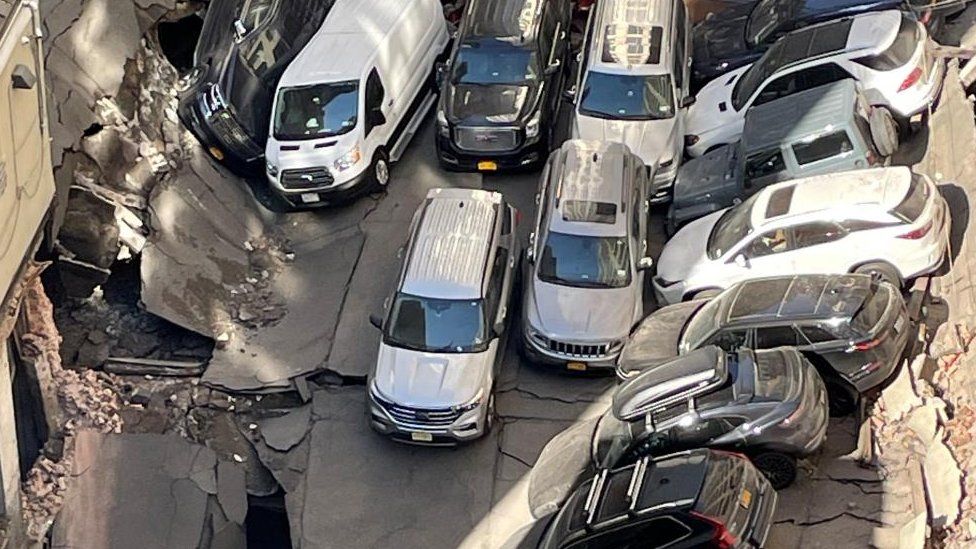 "We were able to put firefighters up there in the building and take him out across the roof to another building and bring him down safely," said Mr Esposito.
The city's mayor said new technology played a vital role in the emergency response.
"I do want to point out that, thank God, we had the robotic dog that was able to go in the building," said Mayor Eric Adams.
The robotic dog was able to send video from inside the building after which drones were flown in to conduct an assessment and searches.
The cause of the collapse was not yet known, and Department of Buildings personnel were checking neighbouring buildings for any damages, officials said.