The Boomers need Ben Simmons to have any hope of winning a medal at next year's Paris Olympics.
That's the view of many observers including legendary Australian basketball coach Trevor Gleeson after the Boomers' FIBA World Cup fizzled out.
A crushing loss to Germany put the Boomers on the back foot before Luka Doncic's Slovenia sent the Aussies packing with a heartbreaking defeat, ending their campaign even before the quarterfinals.
FIBA Basketball World Cup | Watch every Australian Boomers and Team USA game plus the Quarter Finals, Semi Finals and Final FREE & LIVE with ESPN on Kayo Freebies. Join Freebies now, no credit card required >
Put simply, the vibes were just off for the Boomers at this international campaign and they walk away still without a World Cup medal.
Jock Landale's ankle injury on the eve of the tournament left the Boomers without a world class centre and battling to cover the big man position.
Patty Mills couldn't get his shot to fall. Joe Ingles looked like father time was catching up to him and, dare we say, a bit past it.
Josh Giddey took the baton from Mills as the Boomers' main man and impressed, while Josh Green and Dante Exum were the other standouts from an otherwise disappointing World Cup.
Landale's absence meant the Boomers had to start Nick Kay and Duop Reath, who played well and looked imposing at times, to be fair.
But to win a medal at a World Cup or Olympic Games, that just won't cut it for the Boomers.


Australia's early World Cup exit has sparked calls for the Boomers to shake things up for Paris and bring in you-know-who, a man named Ben Simmons.
Gleeson, who coached the Perth Wildcats to five NBL titles, said Simmons was too good a player to leave out if he was keen, adding he'd bring in Bryce Cotton and Landale at the expense of Reath, Matisse Thybulle and Jack White.
"I've got a couple of new additions," Gleeson said on ESPN.
"With Ben Simmons putting his hand up, you've got to put him in."
The Boomers have always left the door open for Simmons, who told Andscape last week he wants to play for Australia at the Olympics.
"Yeah, for sure. Olympics? Yeah, 100%," he said.
"And that's what I want to do next year. I want to play.
"There hasn't really been a time where I've been prepared and ready physically. But next year, my goal is to be on the Olympic team."
Aussie basketball fans have every reason to be sceptical about Simmons, who is under pressure to get on the court for the Brooklyn Nets in the NBA and prove he's still got it.
"He has to prove himself in the league," Gleeson said.
"He's been out, injuries have obviously been a big issue with that and standing down from Philly.
"Look, he's an All-Star. He can defend (positions) one to five. His game suits the international game where he can get the ball off the rim and push it hard. Obviously the outside area (shooting), he's got to be compensated with someone else on the court.
"But he's such a dynamic player that if he wants to play, you invite him in."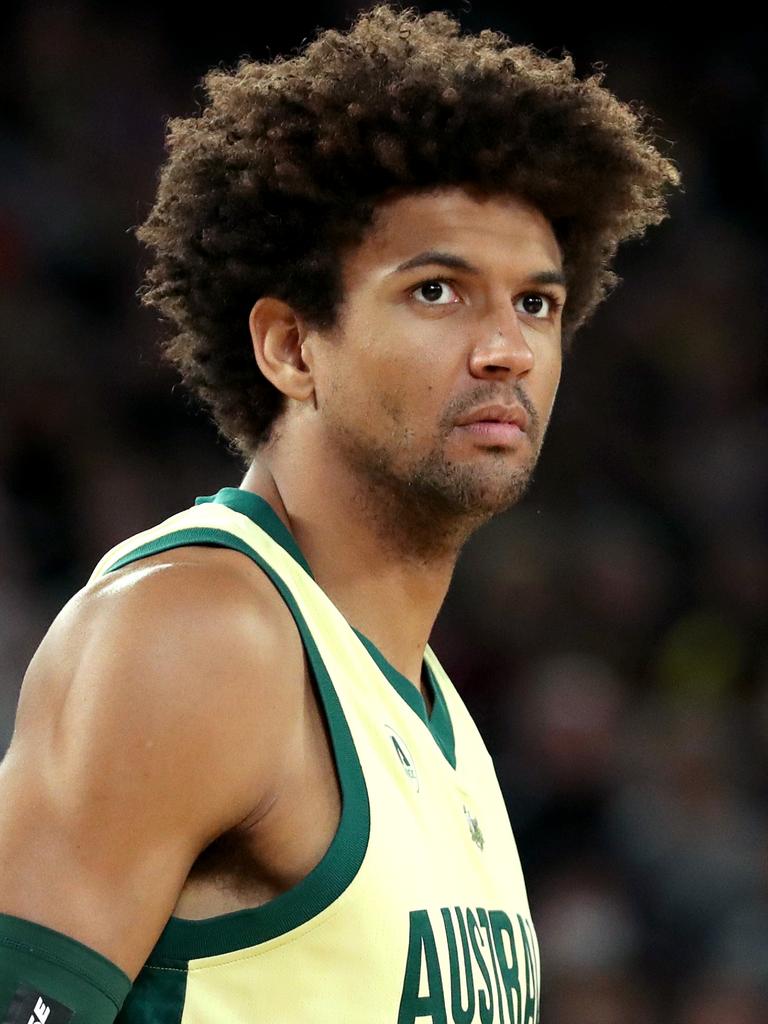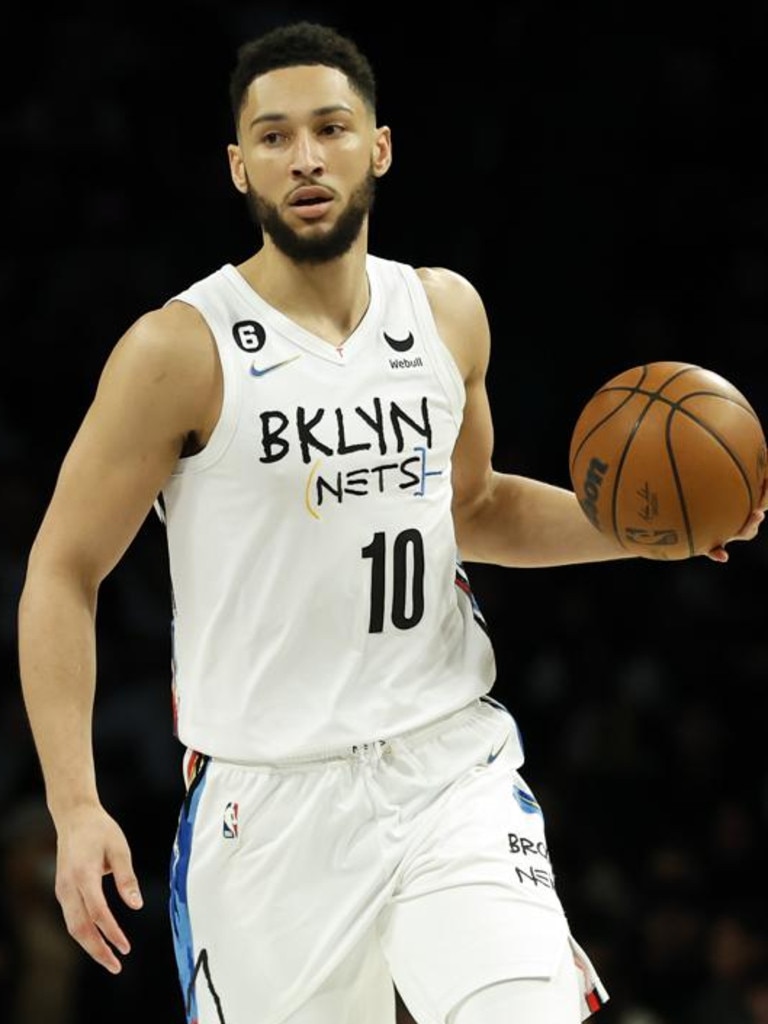 Simmons' inclusion would likely push out Thybulle, who is one of the Boomers' best defenders but isn't a scoring threat.
"It's the balance of the team," Gleeson explained.
"You can't have three non-shooters on the court together. If he comes in, that probably puts Thybulle's position under pressure.
"You can't have that balance going forward because you know the top teams won't let Patty shoot open threes."
The Boomers are desperate for three-point shooting and if Thybulle was left out, that would allow Wildcats sharpshooter Bryce Cotton to be picked — providing he is finally made an Australian citizen.
"If I'm Australia I'm looking to make that call and say, 'Hey, is this option available' leading into Paris," Gleeson said.
"I think he can help. Thybulle really wasn't used that much and if Ben Simmons plays, you can't have Thybulle on the court, Josh Giddey on the court, Simmons on the court — teams won't be defending anything other than the paint.
"Australia need to have a think about this. Do everything in your power to get it done.
"Especially with Ben and Josh (Giddey) on the floor, you're going to have to have guys who can shoot a deep three from long range."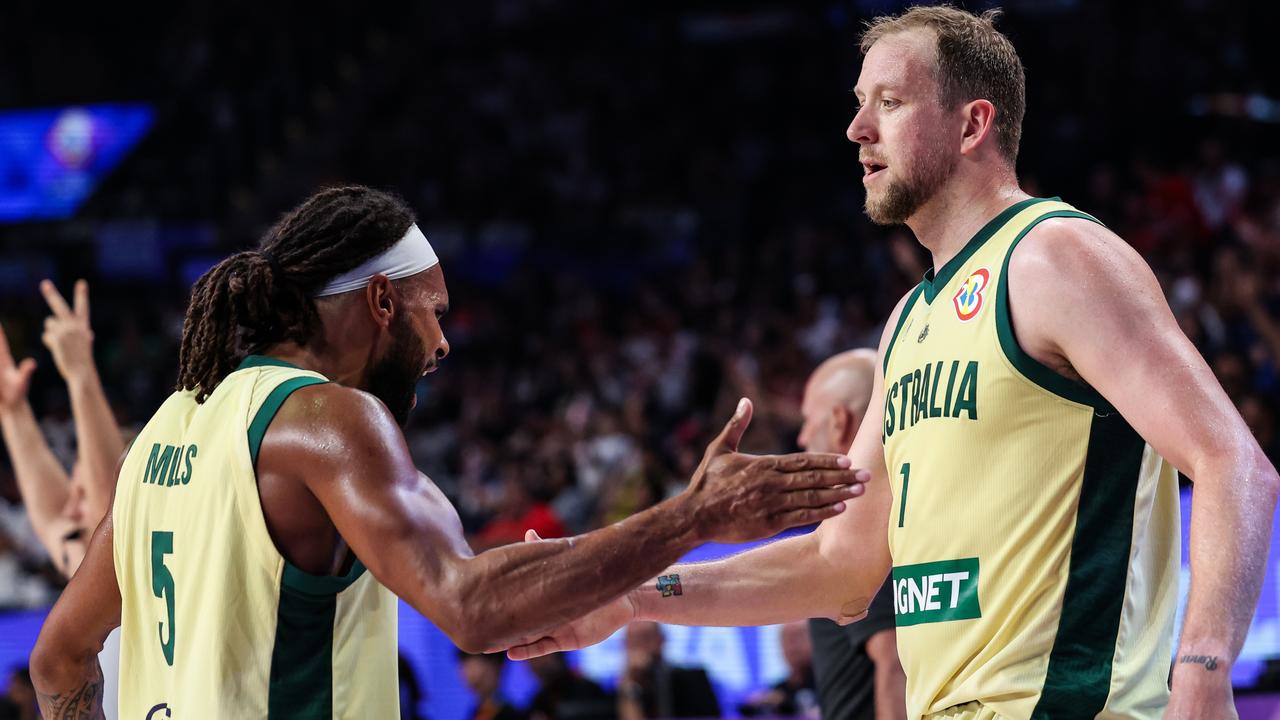 Boomers coach Brian Goorjian was criticised for some of his choices of line-ups and the decision not to give youngster Dyson Daniels more court time, even in the dead rubber 100-84 win over Georgia.
The 70-year-old's contract expired after the World Cup but he said he is "100 per cent" committed to coaching the Boomers at the Paris Olympics.
It's an interesting dilemma, especially given Gleeson is a gun for hire after departing the Toronto Raptors as an assistant and he spoke articulately like a Boomers coach-in-waiting on ESPN's coverage.
Goorjian acknowledged his squad will need some tinkering if the Boomers are to repeat their success from Tokyo and get back on the podium.
"There's some holes in this," he said.
"We need another big, and we need a couple more shooters in our group. Again, the picture's clear. I didn't think we were that far off it."
Mills and Ingles will be picked for the Paris Olympics. But the integration of the young brigade with the old guard was clunky at the World Cup, leaving plenty of questions about the Boomers' chance of a medal in Paris.
"The chemistry on the court hasn't gelled all that well," Gleeson said.
"That's something they'll have to work on going into Paris. Australia have got to beat big teams to do anything at the medals."
Trevor Gleeson's proposed Boomers squad for Paris Olympics
Xavier Cooks
Bryce Cotton
Dyson Daniels
Dante Exum
Josh Giddey
Chris Goulding
Josh Green
Joe Ingles
Nick Kay
More Coverage

'Just awful': Boomers crash out of World Cup

'Worst shooting we've seen': USA stunned
Jock Landale
Patty Mills
Ben Simmons