While generational talent Victor Wembanyama was being taken with the No. 1 pick in the NBA Draft, Ben Simmons' name came up, and not in the way he would have liked.
Simmons sat out half of the last NBA season for the Brooklyn Nets as he struggled to recover from back surgery.
Watch an average of 5 regular season MLB games each week plus All-Star, Postseason and the World Series LIVE. New to Kayo? Start your free trial now >
And it's been so long since Simmons has played his best basketball that many pundits have are now labelling the three-time All-Star a "non-factor" on Brooklyn's roster.
Speaking on ESPN's broadcast, former LA Clippers and Philadelphia 76ers star J.J. Reddick rattled off Nets players Mikal Bridges, Cam Johnson, Nick Claxton and multiple draft picks as positives for the franchise.
The Nets took Noah Clowney and Dariq Whitehead with picks 22 and 23 in Friday's NBA draft.
But Reddick didn't mention Simmons, who he played with during his time at the Sixers.
That didn't go unnoticed by ESPN's draft host Malika Andrews, who said: "But JJ … we have not even discussed Ben Simmons?"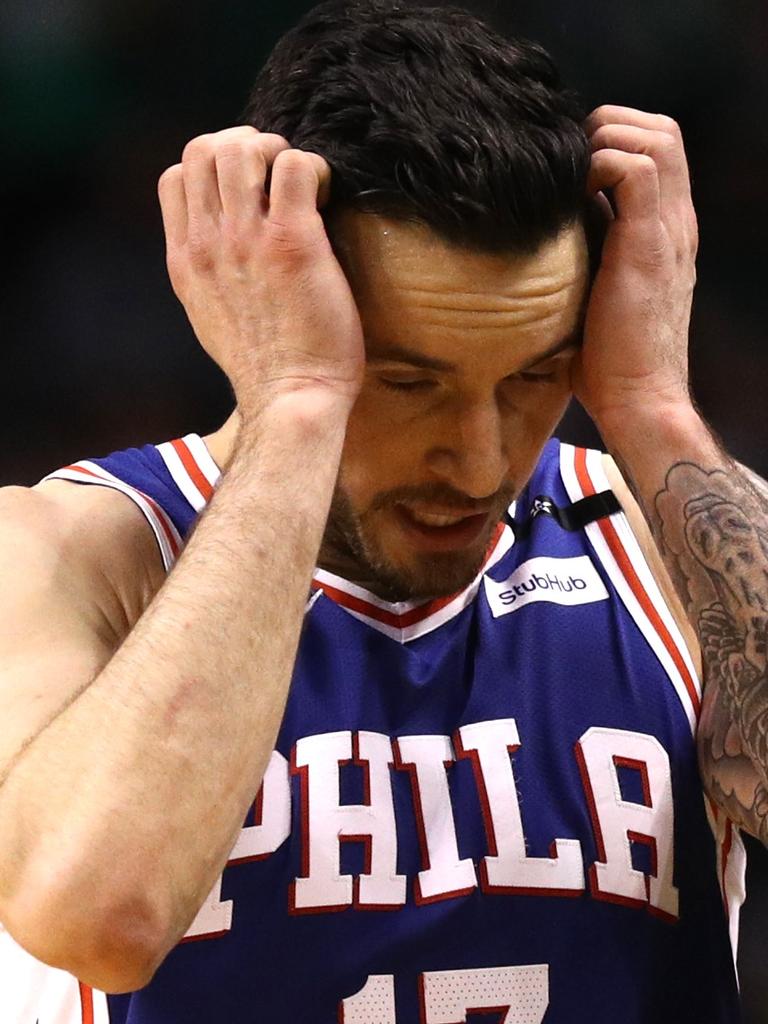 After an awkward pause: Reddick replied: "Yeah, I will discuss Ben Simmons when he's back on the basketball court."
Reddick went on to call Simmons a friend and said: "I still believe in him."
It was a harsh reminder that the basketball world has just about moved on from Simmons, himself a former No. 1 draft pick.
Simmons famously passed up an open dunk in Philadelphia's Game 7 loss to Atlanta in 2021 and was thrown under the bus by teammate Joel Embiid and coach Doc Rivers.
He was then traded to Brooklyn, where he struggled to recover from major back surgery and didn't play a game after the halway point of the season when he was diagnosed with nerve impingement in his back.
Simmons is working towards a return to the court and has recently posted photos of himself working out during the off-season.
The 26-year-old wasn't named in Australia's extended squad for August's FIBA World Cup, but Boomers coach Brian Goorjian has given Simmons an open invitation to attend the Aussie training camp on August 1.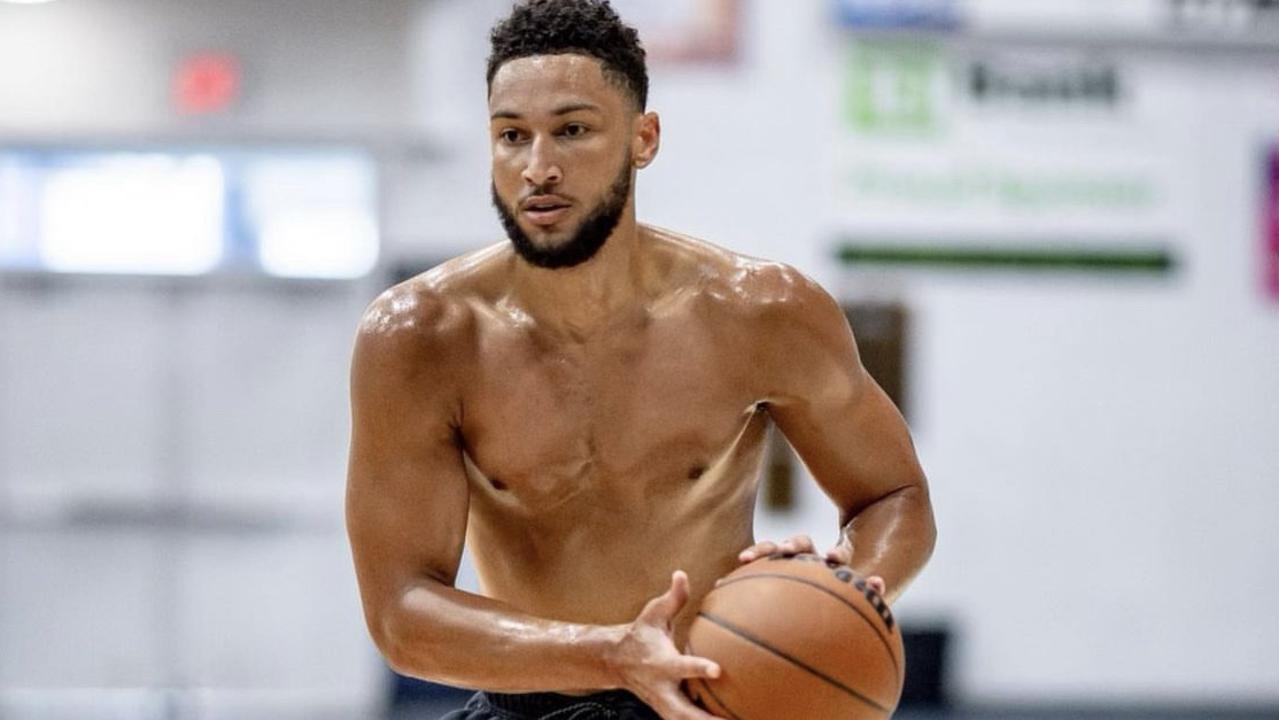 2023 NBA Draft - first round
1. Victor Wembanyama (C - Metropolitans 92) – San Antonio Spurs
2. Brandon Miller (G - Alabama) – Charlotte Hornets
3. Scoot Henderson (F - G League Ignite) – Portland Trail Blazers
4. Amen Thompson (G - Overtime Elite) – Houston Rockets
5. Ausar Thompson (G/F - Overtime Elite) – Detroit Pistons
6. Anthony Black (G - Arkansas) – Orlando Magic
7. Bilal Coulibaly (G - Metropolitans 92) – Washington Wizards (via Indiana Pacers)
8. Jarace Walker (F - Houston) – Indiana Pacers (via Washington Wizards)
9. Taylor Hendricks (F - UCF) – Utah Jazz
10. Cason Wallace (G - Kentucky) - Oklahoma City Thunder (via Dallas Mavericks)
11. Jett Howard (F - Michigan) - Orlando Magic (via Chicago Bulls)
12. Dereck Lively (C - Duke) - Dallas Mavericks (via Oklahoma City Thunder)
13. Gradey Dick (G - Kansas) - Toronto Raptors
14. Jordan Hawkins (G - UConn) - New Orleans Pelicans
15. Kobe Bufkin (G - Michigan) - Atlanta Hawks
16. Keyonte George (G - Baylor) - Utah Jazz (via Minnesota Timberwolves)
17. Jalen Hood-Schifino (G - Indiana)
18. Jaime Jaquez Jr. (F - UCLA) - Miami Heat
19. Brandin Podziemski (G - Santa Clara) - Golden State Warriors
20. Cam Whitmore (F - Villanova) - Houston Rockets (via Los Angeles Clippers)
21. Noah Clowney (F/C - Alabama) - Brooklyn Nets (via Phoenix Suns)
22. Dariq Whitehead (F - Duke) - Brooklyn Nets
23. Kris Murray (F - Iowa) - Portland Trail Blazers (via New York Knicks)
24. Olivier-Maxence Prosper (F - Marquette) - Dallas Mavericks (via Sacramento Kings)
25. Marcus Sasser (G - Houston) - Detroit Pistons (via Boston Celtics)
26. Ben Sheppard (F - Belmont) - Indiana Pacers (via Cleveland Cavaliers)
27. Nick Smith Jr. (G - Arkansas) - Charlotte Hornets (via Denver Nuggets)
28. Brice Sensabaugh (G/F - Ohio State) - Utah Jazz (via Philadelphia 76ers)
29. Julian Strawther (F - Gonzaga) - Denver Nuggets (via Indiana Pacers)
30. Kobe Brown (F - Missouri) - Los Angeles Clippers (via Milwaukee Bucks)