Russia's invasion of Ukraine has just taken another dangerous turn.
An attack on a major port just 200m from the border with Romania proves a desperate President Vladimir Putin is prepared to push the line with NATO.
And he's just sent a warship to intercept grain ships in the Black Sea.
A swarm of Russian drones slammed into the Ukrainian port of Reni on the Danube River shortly before dawn on July 24 (Monday evening Australian time). This is one of Europe's main inland waterways.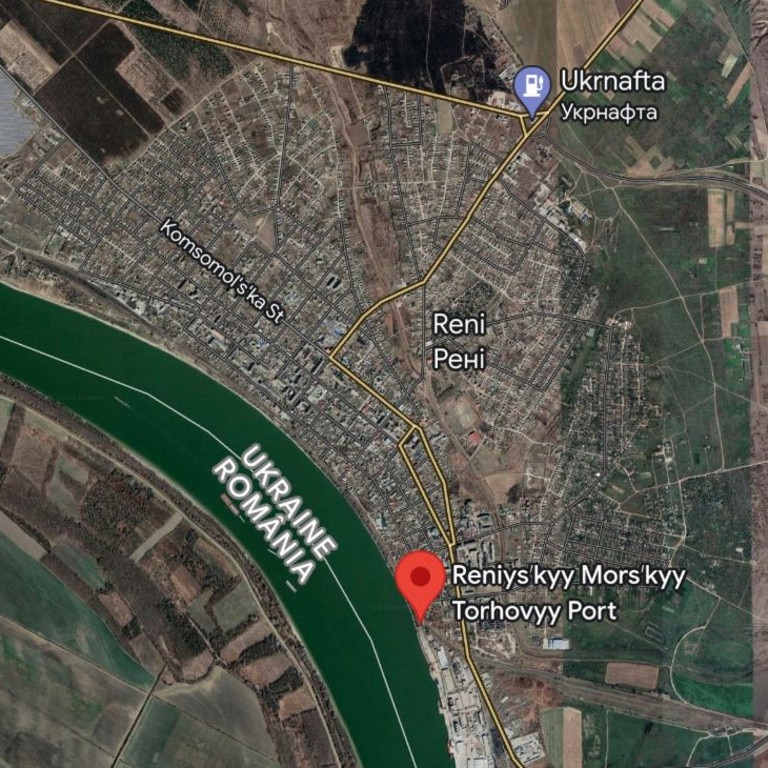 Ukraine's border with NATO-alliance member Romania is just 200m away.
Three shattered grain stores spilt thousands of tons of grain onto the ground in the attack. And a Romanian cargo ship was damaged in the Ukrainian port.
"This recent escalation poses serious risks to the security in the Black Sea," Romanian President Klaus Iohannis said a short time later.
And Romania is on the front line.
In September, a Romanian navy vessel was damaged when it struck a mine off the port of Constanta. No serious injuries were reported.
But now the Russian corvette Sergey Kotov has been observed in the southern Black Sea, within striking range of the arterial shipping route passing through the Bosporus to the Gallipoli Peninsula.
Ukraine's Defence Ministry said on Thursday that the positioning of the warship and ongoing attacks on its ports "deliberately creates a military threat on trade routes, and the Kremlin has turned the Black Sea into a danger zone".
Earlier, Britain warned it had information suggesting Russia was preparing to attack shipping in the region.
"Our information indicates that the Russian military may expand their targeting of Ukrainian grain facilities further, to include attacks against civilian shipping in the Black Sea," said UN Ambassador Barbara Woodward.
"Russia has laid additional sea mines in the approaches to Ukrainian ports," she added.
"We agree with the US assessment that this is a co-ordinated effort to justify and lay blame on Ukraine for any attacks against civilian ships in the Black Sea."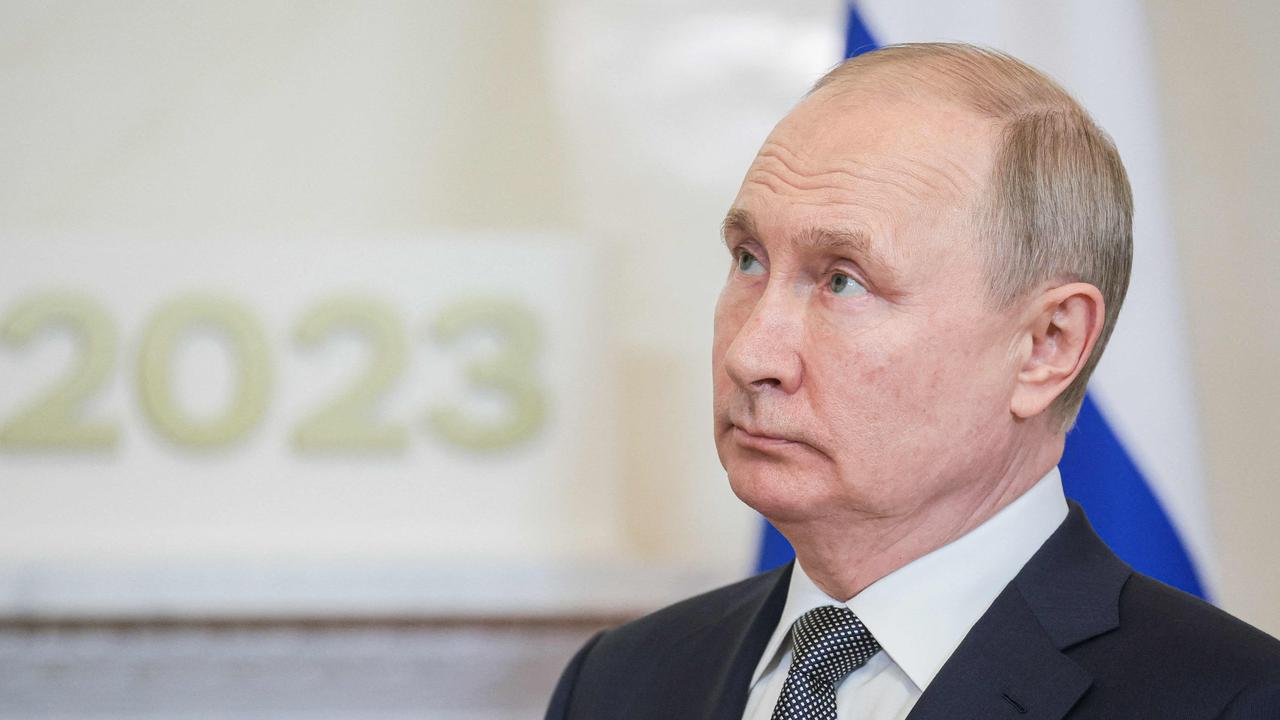 Change in tactics
Russia has been attacking Ukrainian grain ports for the past fortnight after President Putin collapsed a UN-brokered deal to provide a safe corridor for grain ships to carry their precious cargo to food markets worldwide.
Ukraine says it will retaliate in kind.
Its Defence Ministry has announced it will consider all ships headed to Russian ports as potentially carrying military cargo – and therefore valid targets.
"That could potentially make it more expensive – if not impossible – for commercial ships bound for Russian ports, such as major oil exporting harbour Novorossiysk, to obtain insurance," said Michael Bociurkiw, an Odessa-based senior fellow of the Atlantic Council's Eurasia Centre think-tank.
Although the European Union vows to fast-track overland export of Ukrainian grain through their own ports, fears of significant delays have already seen world prices spike dramatically.
This is why the targeting of Reni on the Romanian border is no accident.
More than a third of Ukraine's 49 million metric tons of grain exports cross the Danube to be reloaded aboard international vessels in the Romanian port of Constanta. It has been a highly successful means of bypassing Russia's blockade of Ukraine's own ports.
And it is the most viable alternative to the Ukrainian port of Odessa, which has been the subject of sustained attacks over the past fortnight.
"While it's doubtful Russia plans to decimate Odessa to the extent that it laid waste to Mariupol, the force with which it is pounding the southern port region has folks here worrying," Bociurkiw said.
He added that one attack alone saw 30 cruise missiles fired from ships and submarines in the Black Sea.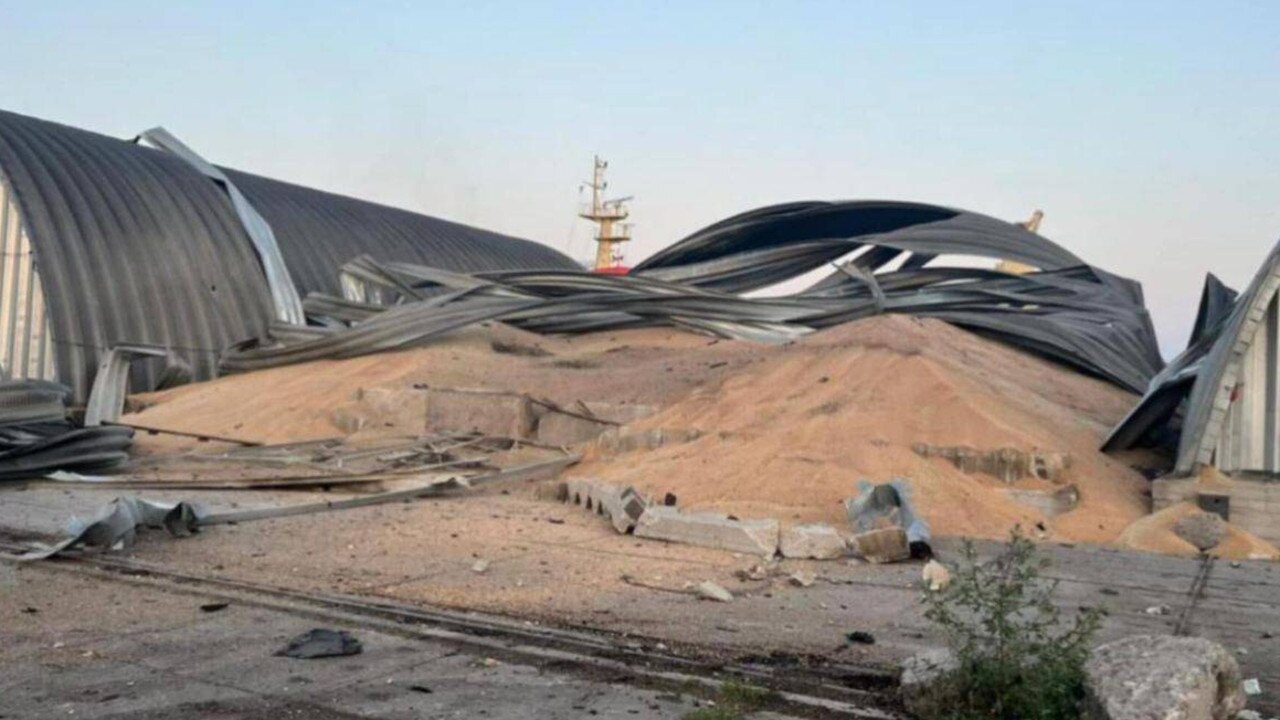 "Now that Russia has crossed yet another red line with the targeting of infrastructure crucial to the global food supply chain, Western capitals need to counter Russian aggression with fresh responses – including the deployment of armed flotillas to escort commercial ships carrying agriculture products from Ukrainian ports or providing significantly more Patriot missile batteries that can intercept incoming Russian cruise missiles," Bociurkiw said.
New threat axis
International affairs analysts are watching the movements of the Russian corvette Sergey Kotov with apprehension.
It's the only warship from Russia's 30-strong Black Sea fleet deployed so far.
"(But) there is a realistic possibility that it will form part of a task group to intercept commercial vessels Russia believes are heading to Ukraine," says Britain's Ministry of Defence.
At 1700 tons, the corvette isn't especially big. But its 80-strong crew can unleash a volley of Kalibr cruise missiles or fall back on its 76mm deck gun.
Deploying the corvette is not without risk for Putin.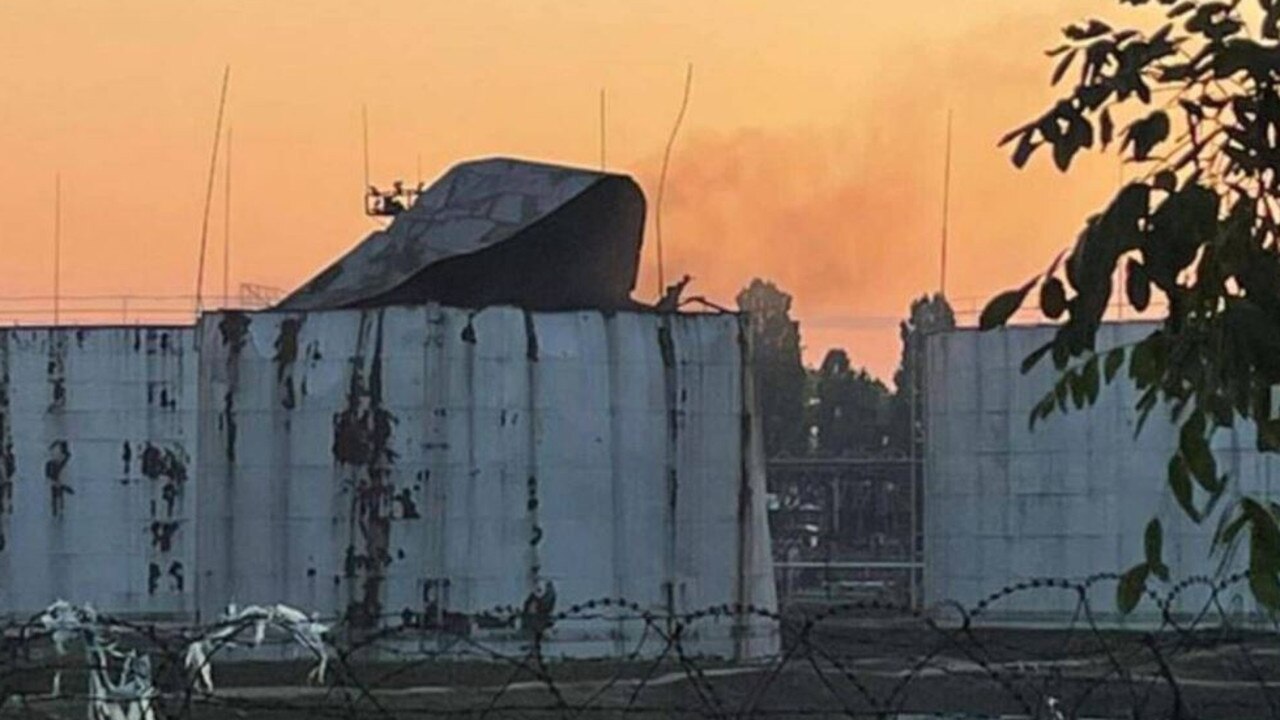 The flagship of the Black Sea Fleet, the cruiser Moskva, was sunk after failing to defend itself from a deliberately confusing drone and cruise missile strike in April last year.
Since then, Russia's largely port-bound fleet has sustained repeated attacks from Ukrainian drone boats.
The Sergey Kotov had to fight off two explosive-laden drone boats as it left port on its mission of intimidation.
"There are no casualties," a Russian Ministry of Defence statement reads.
"The Black Sea Fleet's ship Sergey Kotov continues accomplishing assigned missions."
What it does on that mission could redirect the course of the war.
"If Russian forces attack a vessel transporting grain, it could trigger a major reaction that Moscow would not want to face, depending on which country the vessel belongs to, who is the owner, and who the sailors are," Atlantic Council senior fellow Yevgeniya Gaber said.
"(But) I don't think Russia has a lot of options now. Since Ukrainian armed forces retook Snake Island last year, the maritime area has been largely controlled by the Ukrainian side.
"So there is little possibility for a major disruption by Russian vessels in this part of the Black Sea."
Meanwhile, reports suggest Moscow is preparing for another fresh land assault on Ukraine.
Ukraine's military states some 100,000 Russian troops have been massing in the Lyman-Kupiansk region, supported by 900 tanks and 555 artillery pieces.
'The famine will start now'
"All our hope is in a famine," Russian state-controlled news service RT editor Margarita Simonyan states.
"The famine will start now, and they will lift the sanctions and be friends with us, because they will realise it is necessary."
It's not just Russian propagandists who believe this is the motivation for Putin's change in tactics.
"I believe Russian leader Vladimir Putin is weaponising food at a time of growing hunger," logistics analyst Professor Anna Nagurney said.
"I only hope goodwill prevails and somehow Ukraine's vital exports are allowed to continue."
She said more than 400 million people relied on food sourced from Ukraine before Russia's invasion last year. Sustaining as much of that as possible has kept global food prices from spiralling out of control.
But falling production – caused mainly by the war – and blocking access to the Black Sea ports could seriously unsettle markets once again.
"While Russia has extended the deal after previous threats, this time may be different," Nagurney added.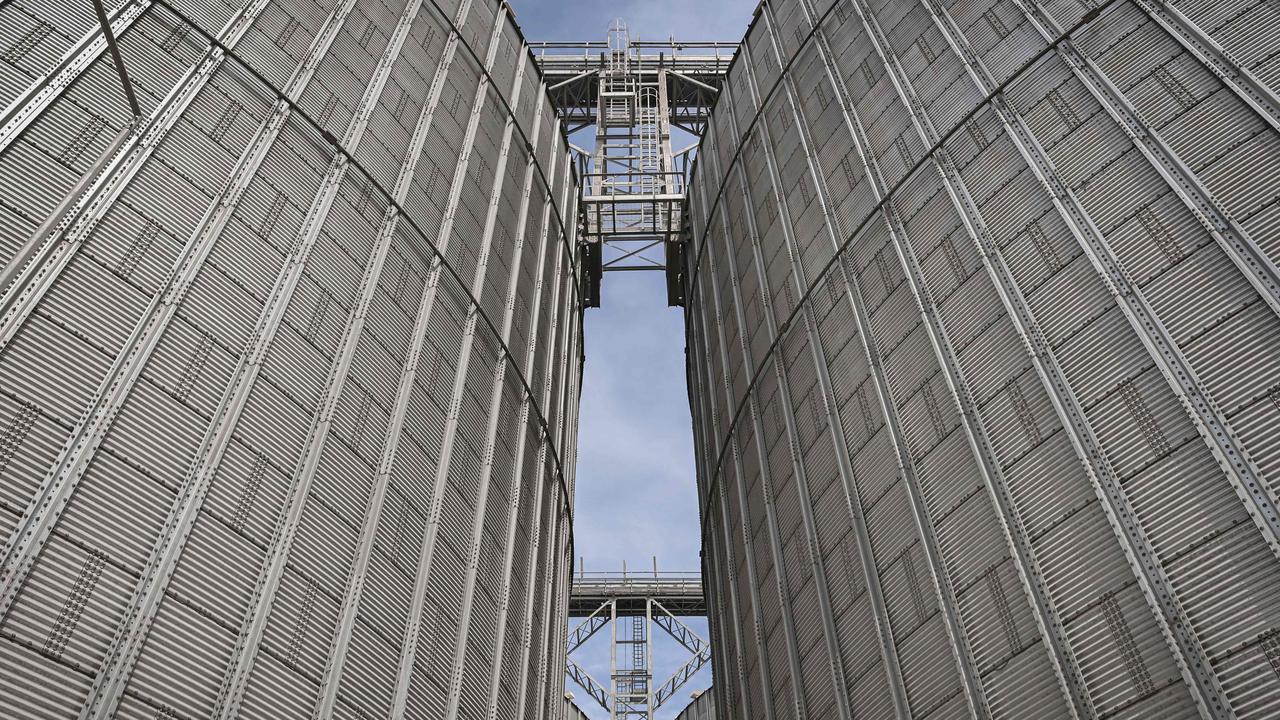 "Russian strikes caused extensive damage to Odessa, which may severely limit Ukraine's ability to export through the port in the future – deal or no deal."
Meanwhile, Putin insists he ended the safe transport deal in order to save low-income African countries from high grain prices.
"I want to give assurances that our country is capable of replacing Ukrainian grain both on a commercial and free-of-charge basis," he said ahead of a summit of African leaders in Moscow this week. But only 17 leaders from the 54 African nations turned up.
Kremlin spokesperson Dmitry Peskov blamed "brazen interference by the US, France and other states through their diplomatic missions in African countries and attempts to put pressure on the leadership of these countries in order to prevent their active participation in the forum".
But African countries have been expressing concern about the immediate availability of grain.
"Russian friends in the Middle East and Africa, such as Egypt, which relies heavily on Ukrainian grain imports, need to further step up pressure on Moscow to reopen commercial shipping lanes across the Black Sea," Bociurkiw said.
"At the end of the day, the question needs to be asked: Why is it that a small group of men in the Kremlin get to decide the fate of hundreds of millions of people around the world and whether they have food on their plates?"
Jamie Seidel is a freelance writer | @JamieSeidel