Beijing is "strongly dissatisfied" with Washington's decision to shoot down what the Pentagon believes was a Chinese spy balloon attempting to monitor sensitive US military sites.
China's foreign ministry, which claims the balloon accidentally entered US airspace, accused the US of "clearly overreacting and seriously violating international practice".
"China expresses strong dissatisfaction and protests against the use of force by the United States to attack the unmanned civilian airship," it said in a statement.
It added that it would "reserve the right to make further necessary responses".
The suspected surveillance balloon had spent days flying over the US, including over areas home to sensitive air bases and strategic nuclear missiles in underground silos, before it was downed off the coast of South Carolina on Saturday afternoon (Sunday morning AEDT).
After initial hesitation, Beijing had admitted ownership of the "airship," but said it was a weather balloon that had been blown off course, adding that it regretted the situation.
But on Saturday, US President Joe Biden issued six powerful words: "We're gonna take care of it."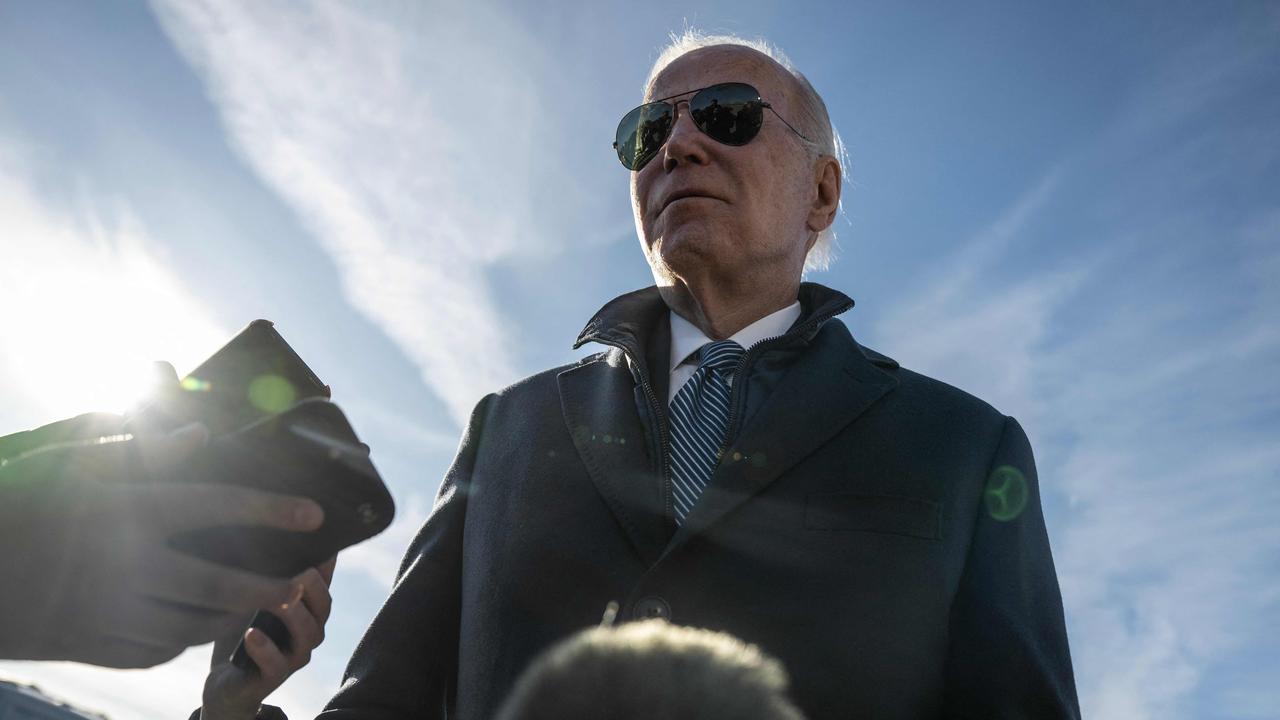 Just hours later Biden complimented aviators who "successfully took it down" but did not respond to a reporter's question about how the situation might affect relations with China.
It is a question that will be on many people's minds today.
Washington officials said Beijing's claim it was a weather balloon "lacked any credibility" and it was actually part of a "fleet" of Chinese surveillance balloons that have also been spotted previously over Latin America, Europe and Asia.
"We are confident it was seeking to monitor sensitive military sites," a senior defence official said.
Wall Street Journal reported, citing officials, an effort was underway to recover any surveillance equipment in the water that the balloon was carrying.
The debris fell into relatively shallow water just 47 feet (14 metres) deep and was spread out over at least 11km.
Now, the world awaits not only what may be recovered from the waters off South Carolina but also how China will respond.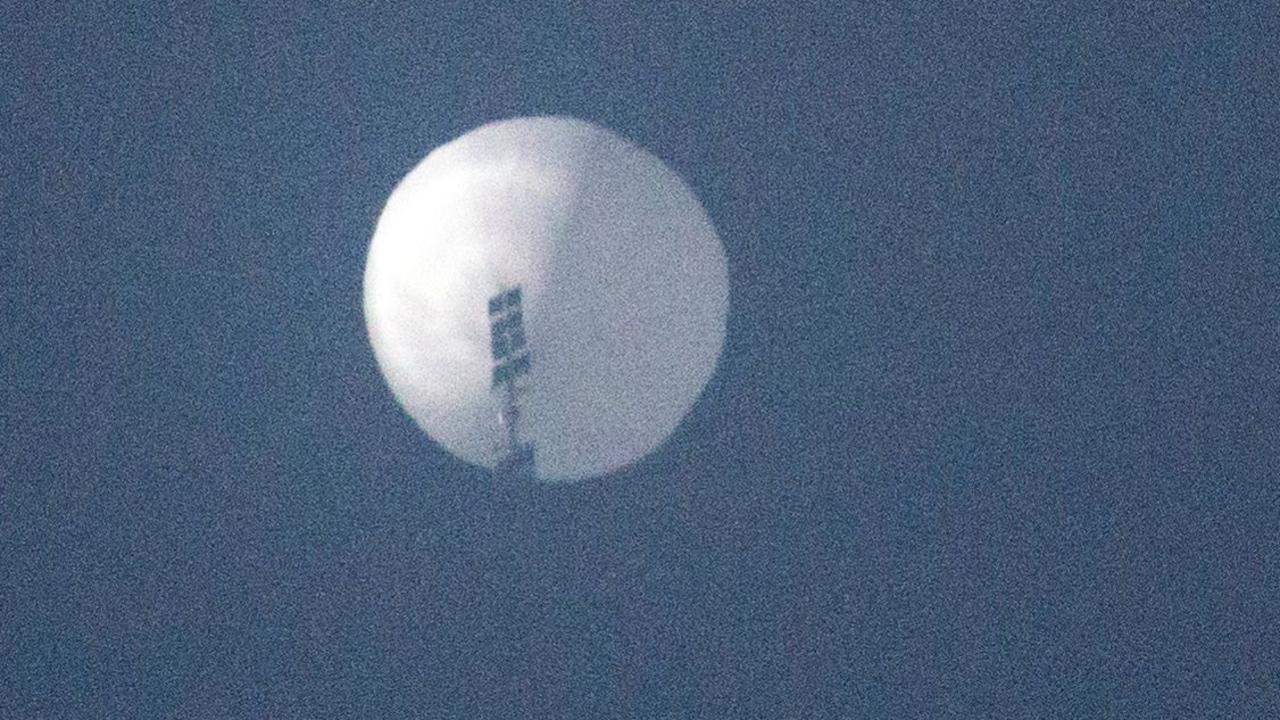 In a statement, US Secretary of Defense Lloyd Austin said the People's Republic of China (PRC) was using the balloon "in an attempt to surveil strategic sites in the continental United States".
"Today's deliberate and lawful action demonstrates that President (Joe) Biden and his national security team will always put the safety and security of the American people first while responding effectively to the PRC's unacceptable violation of our sovereignty," he said.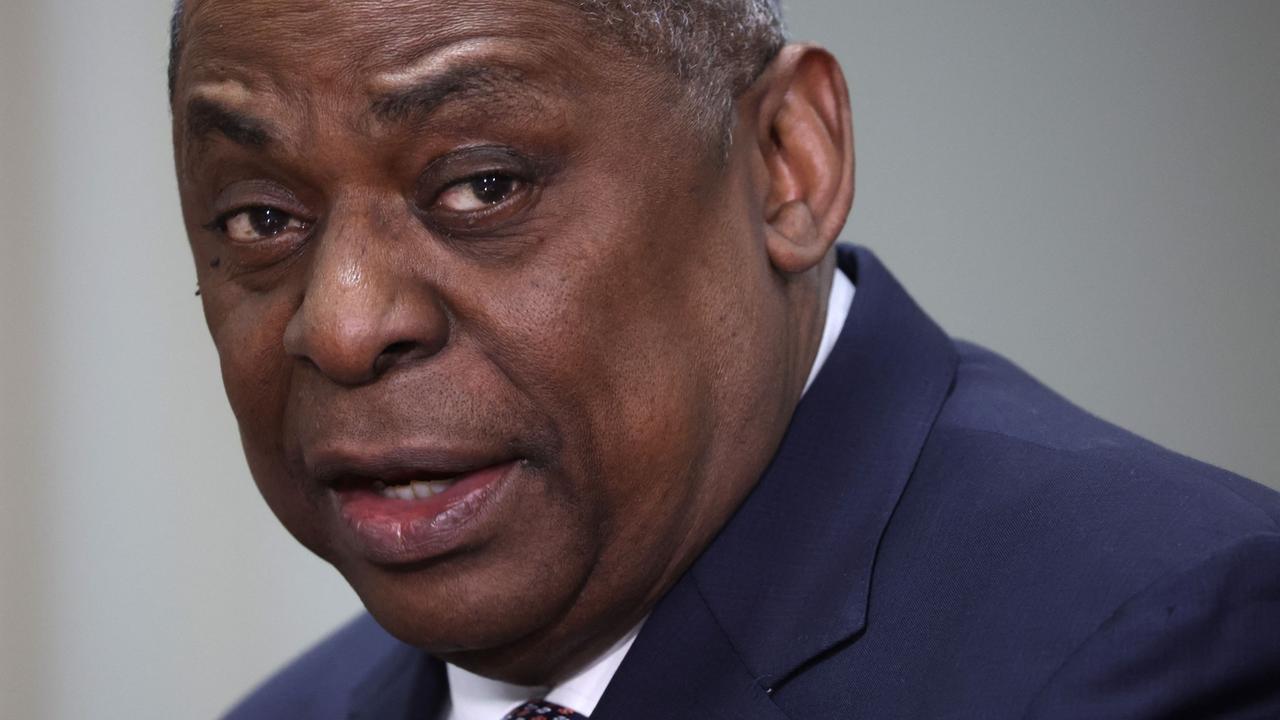 While the balloon was still in the air, China had hit out at accusations it was doing anything unlawful and slammed the "hype" and "speculation".
China's state-backed tabloid Global Times reported a phone conversation between US Secretary of State Antony Blinken and Wang Yi, director of the Office of the Foreign Affairs Commission of the Central Committee of the Communist Party of China.
"China is a responsible country and has always strictly abided by international law. We do not accept any groundless speculation and hype," the Chinese senior diplomat was reported to have told Blinken.
The tabloid reported that the balloon gave "hawkish anti-China lawmakers a chance to attack China through the hype of 'China spying' and 'China threat'".
"Chinese analysts called on US decision-makers to properly manage the anti-China sentiment fanned by some politicians out of selfish interest, and to demonstrate political leadership to better handle China-US relations," the Global Times wrote.
Shooting down the balloon
US aviation authorities closed down three airports in the eastern part of the country due to a "national security effort" on Saturday.
Arrivals and departures were paused at three airports in the states of South and North Carolina "to support the Department of Defense in a national security effort," the Federal Aviation Administration told AFP in a statement.
After the balloon was shot down, Biden revealed he had ordered the Pentagon on Wednesday to shoot it "as soon as possible" but the Pentagon decided to wait until it was over the Atlantic Ocean.
There were fears it could injure people and damage property on the ground if done earlier.

A sheriff in York County, South Carolina, warned locals not to try to shoot the craft down as it floated over the area.
"Yes, there are reports that the Chinese balloon is flying over our area at the moment," said a post on the Twitter account of Sheriff Kevin Tolson.
"It's flying at 60,000+ feet. Don't try to shoot it!! Your rifle rounds WILL NOT reach it. Be responsible. What goes up will come down, including your bullets."
The balloon first entered US airspace over Alaska on January 28, Pentagon officials told reporters Saturday, before drifting over Canada and then back into the United States days later.
It was not the first time in recent history such an aircraft had flown over US territory, a senior defence official said, though this was the longest time one had spent in the country – three balloons were spotted during Donald Trump's presidency and another one earlier in the Biden administration.
After initial hesitation, Beijing had admitted ownership of the "airship," but said it was a weather balloon that had been blown off course.
"The airship is from China. It is a civilian airship used for research, mainly meteorological, purposes," China's foreign ministry said in a statement Friday.
"The Chinese side regrets the unintended entry of the airship into US airspace due to force majeure," it said, using the legal term for an act outside of human control.
Another suspected Chinese surveillance balloon was seen over Latin America, the Pentagon said Friday, without providing specifics as to its location.
– with AFP