New underwater weapons that reportedly have the capability to create radioactive, tsunami style waves are in the process of being fitted to Russian nuclear submarines.
The nuclear torpedo, known as Poseidon, is one of Russian President Vladimir Putin's six so-called "super weapons".
New reports claim manufacturing and key testing on the torpedos is finally complete, news that will undoubtedly ring major alarm bells for the West.
An unnamed source close to the Russian military and defence industry told state-run media outlet TASS, that the first batch of the nuclear-capable underwater drones had officially been manufactured.
"The first batch of Poseidon ammunition has been manufactured and will be soon delivered to special-purpose nuclear-powered submarine Belgorod," the source said.
They claimed that trials of core components of the weapons had been successfully completed, including the nuclear power unit to give the torpedo its own power source.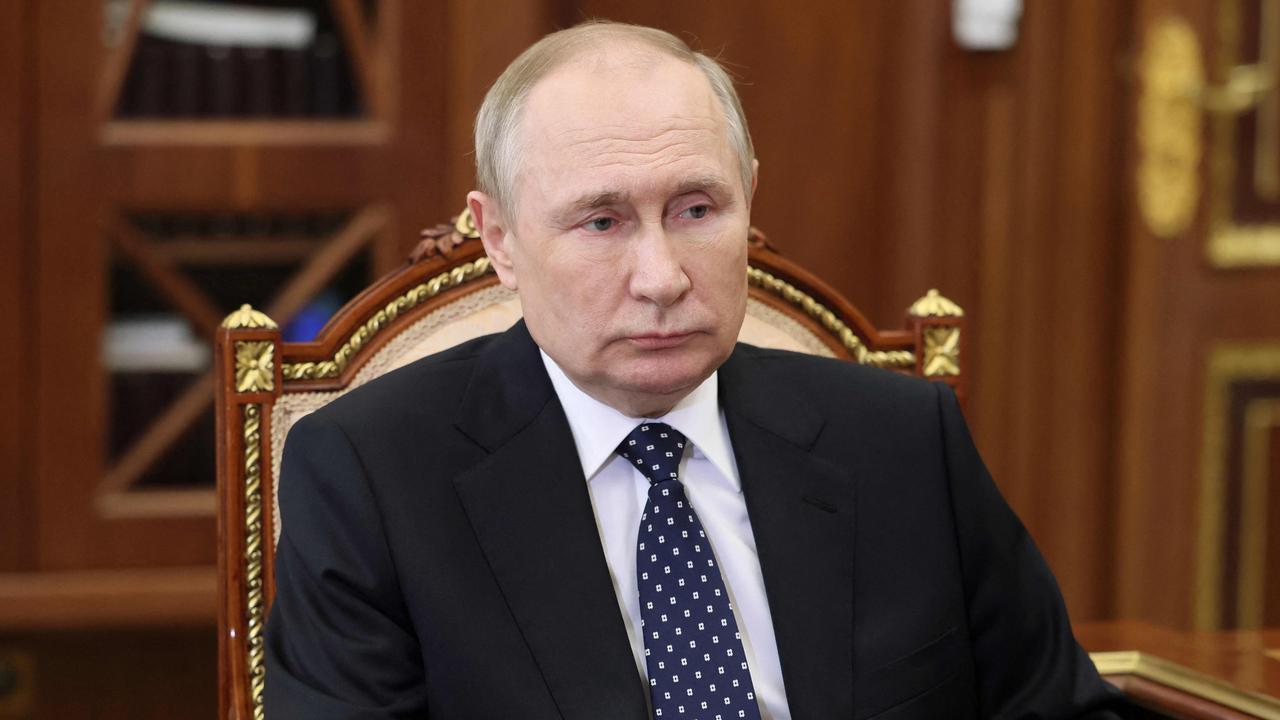 Moscow claims the weapon has an unlimited range and can travel at speeds of more than 200km/h, with the device designed to travel undetected through the ocean and detonate once it reaches its target.
The torpedo has previously been referred to as a "doomsday" device, as it has the potential to trigger radioactive ocean swells that would render coastal areas inhabitable.
There are fears the resulting shockwave could generate a devastating radioactive tsunami.
Images of the Poseidon weapon first leaked in 2015, but was not officially announced until 2018.
The nuclear torpedos were described by some media outlets at the time as Putin's most "inhumane" and "fearsome" weapon yet.
In his 2018 speech where he officially confirmed the weapon, Putin said there was "no weapon" that could counter or destroy the nuclear torpedo.
"They are very low noise, have high maneuverability and are practically indestructible for the enemy. There is no weapon that can counter them in the world today," he said.
Previously released simulation videos of Poseidon show the 24-metre weapon destroying an enemy aircraft carrier and hitting the shoreline.
Experts warn of 'radioactive tsunamis'
Christopher A Ford, the previous US assistant secretary of state for international security and non-proliferation, said in November 2020 that the Poseidon weapons were being created to "inundate US coastal cities with radioactive tsunamis".
In 2022, the U.S. Naval Institute said the development of this new generation weapon would have a significant and terrifying impact on the nuclear arms race.
"Perhaps most frightening, this nuclear weapon has the potential for autonomous operation," the institute said in a statement last year.
"A fully operational Kanyon (Poseidon) would have an incredible strategic impact. As a new delivery platform, it is not covered by current nuclear arms treaties."

But it isn't just the US that is being threatened by these new age weapons, with Russian state media last year claiming the UK could be wiped off the map by these torpedos.
Russian TV host, Dmitry Kiselyov, who is known to have close ties with Putin, called for Moscow to use Poseidens to "'plunge Britain to the depths of the ocean".
He claimed an attack from one of the torpedos would "raise a giant wave, a tsunami, up to 1,640ft high" and bring destruction to Britain.
"This tidal wave is also a carrier of extremely high doses of radiation. Surging over Britain, it will turn whatever is left of them into radioactive desert, unusable for anything. How do you like this prospect?" Kiselyov said during his Sunday night TV show last year.
Putin parades new hypersonic missiles
The Poseidon is far from the only weapon at Putin's hand capable of reaping havoc on his enemies.
Earlier this month, the Russian President farewelled Russian frigate Admiral Gorshkov armed with Tsirkon hypersonic missiles to go on a trip across the Atlantic and Indian oceans, as well as the Mediterrasnean Sea.
The missiles are capable of flying at about nine times the speed of sound (11,000km/h) to strike targets up to 1000km away.
"I am sure that such powerful weapons will reliably protect Russia from potential external threats and will help ensure the national interests of our country," Putin said.
"We will continue to develop the combat potential of the Armed Forces, make advanced models of weapons and equipment that will guard Russia's security in the coming decades. This is a promising weapon."
Defence Minister Sergei Shoigu said the Zircons were capable of "delivering pinpoint and powerful strikes against the enemy at sea and on land".
He added that Admiral Gorshkov's mission was to "solve problems" and maintain "regional peace and stability jointly with friendly countries".