Celebs are starting to arrive on the red – or in this case, black – carpet for the 2022 MTV Video Music Awards, held in New York today.
The ceremony will air locally from 10am AEDT on Foxtel's MTV channel, with performances by the likes of Korean girl group superstars Blackpink, rapper Jack Harlow and Eurovision rockers Maneskin. Harlow, LL Cool J and Nicki Minaj are set to share hosting duties.
Meanwhile, there have been reports that Johnny Depp is set to make a cameo during the awards, having been in talks with the show's production team to dress up as the network's Moonman mascot.
Before that, though, the red carpet – and Taylior Swift has gone for a surprisingly racy look in this beaded, see-through flapper-style dress: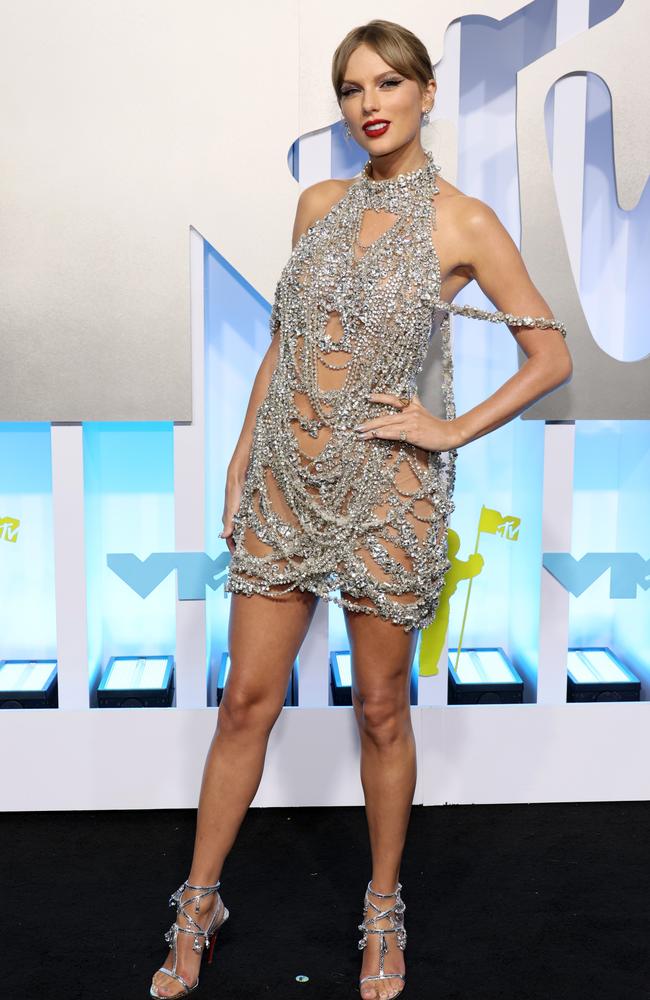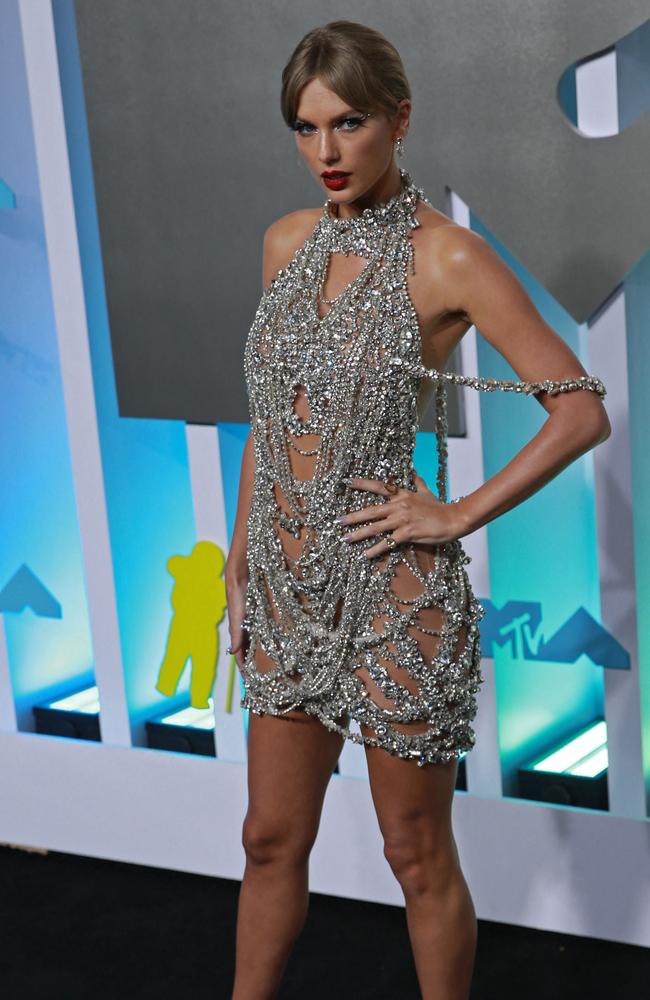 One of the most attention-grabbing outfits came from Victoria De Angelis of Italian rock band Maneskin, who walked the red carpet with just one carefully-placed love heart away from a nip-slip.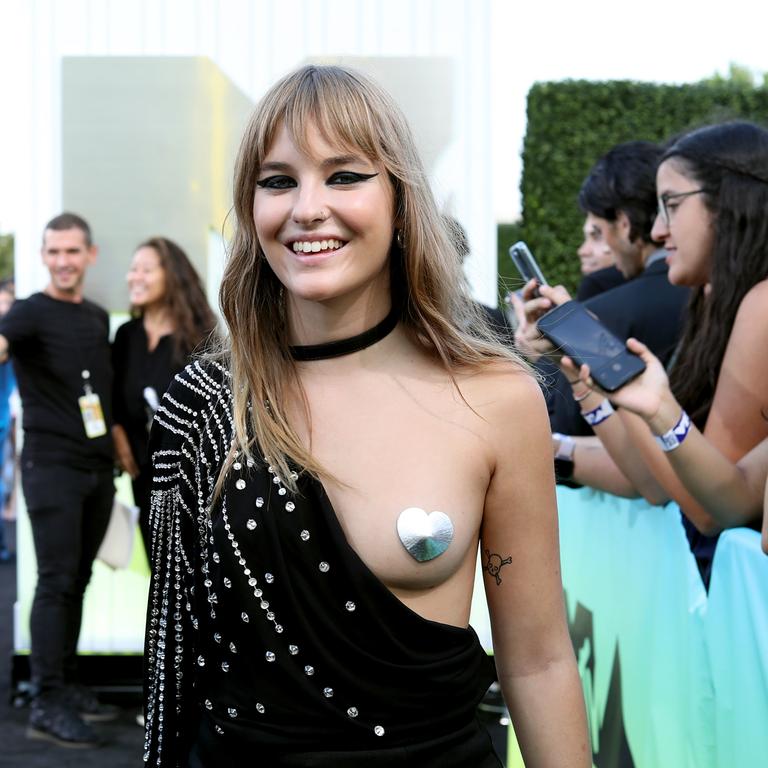 Here she is with her Maneskin bandmates - later during the ceremony, frontman Damiano David performed their hit Supermodel while dressed in chaps and a G-string thong.

Pop king Lil Nas X always brings the drama to the red carpet: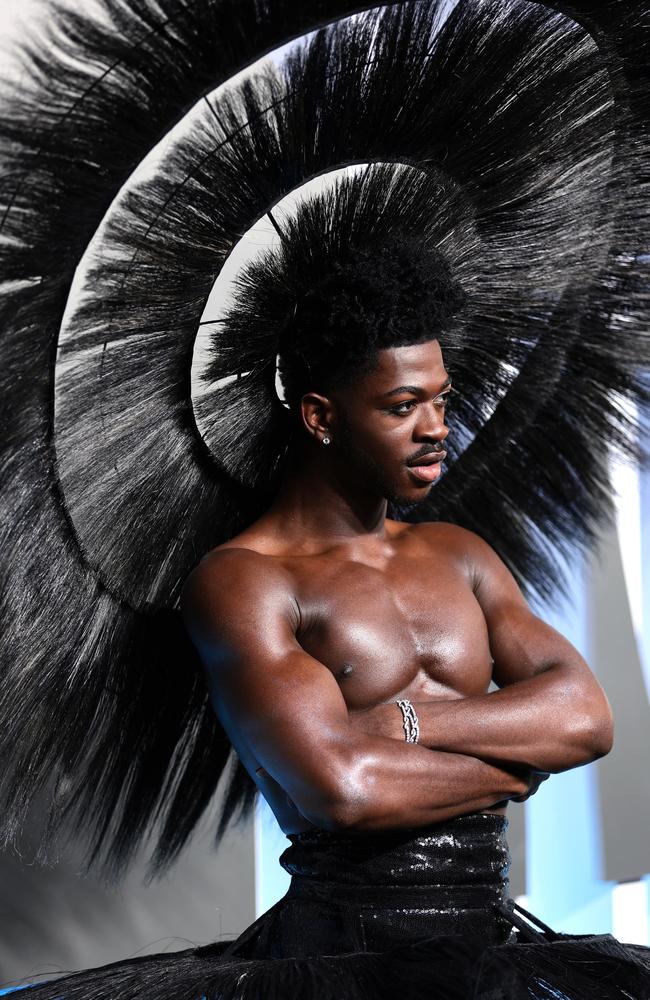 Superstar Lizzo, set to perform during the ceremony, is an early arrival in this voluminous, shoulderless gown:
Canadian singer Tate McRae used less fabric: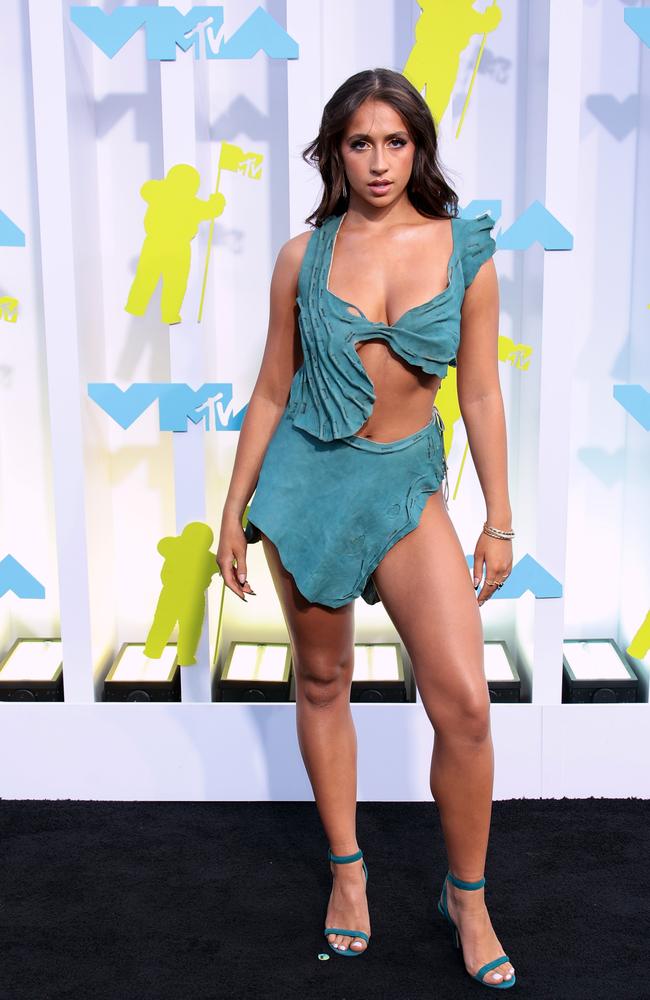 Singer Bebe Rexha looks glam in this low-cut black gown: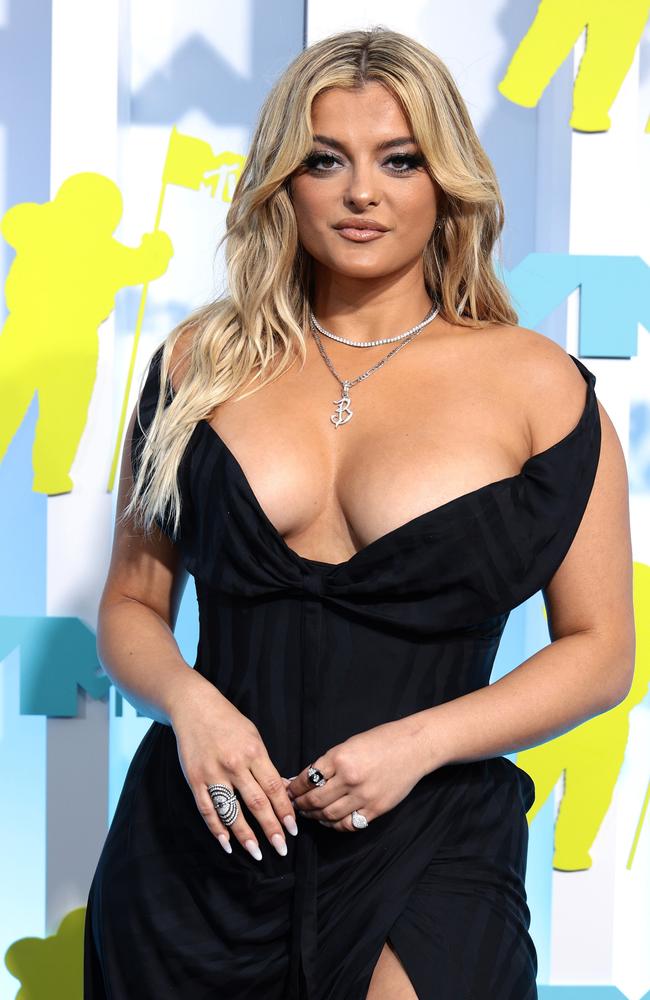 RuPaul's Drag Race contestant Kerri Colby looks stunning in this barely-there catsuit:

She certainly knows how to work her angles: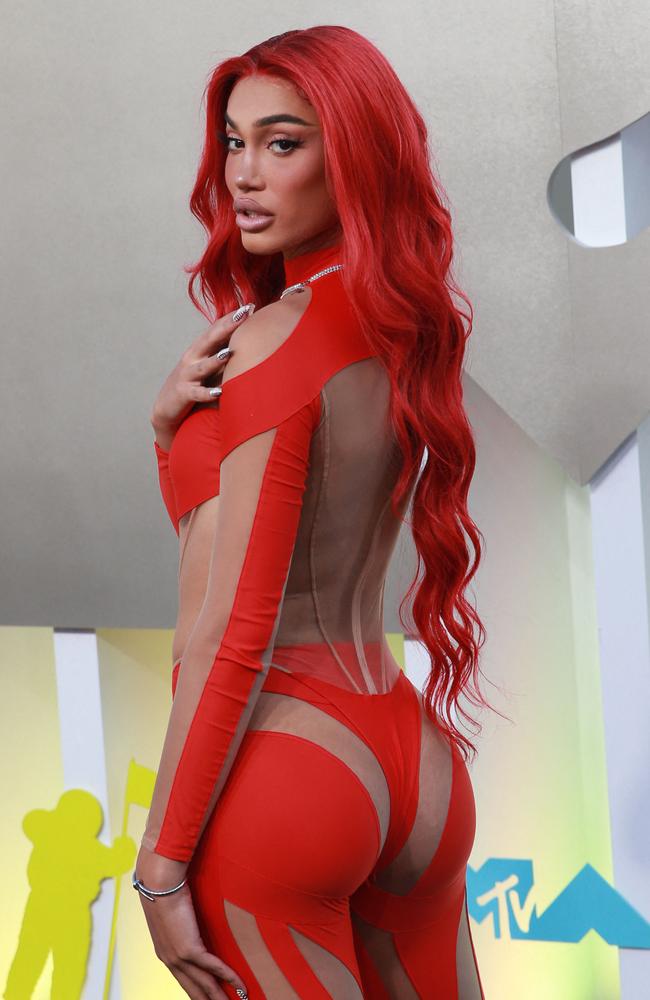 Avril Lavigne looks absolutely thrilled to be there: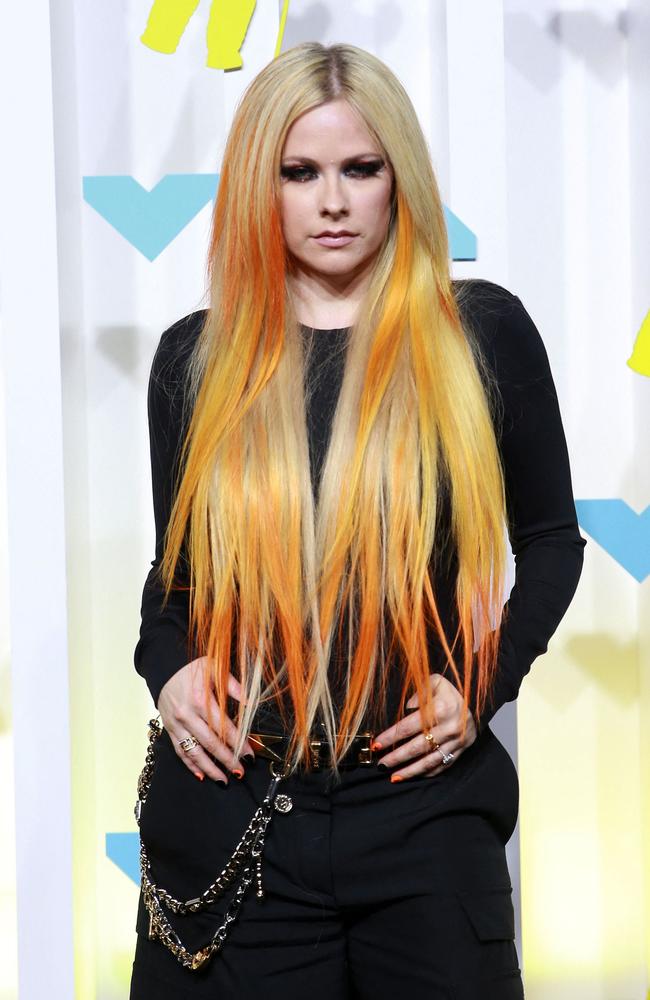 Freshly reunited as a group after solo endeavours, Korean superstars Blackpink look every inch like girl group royalty: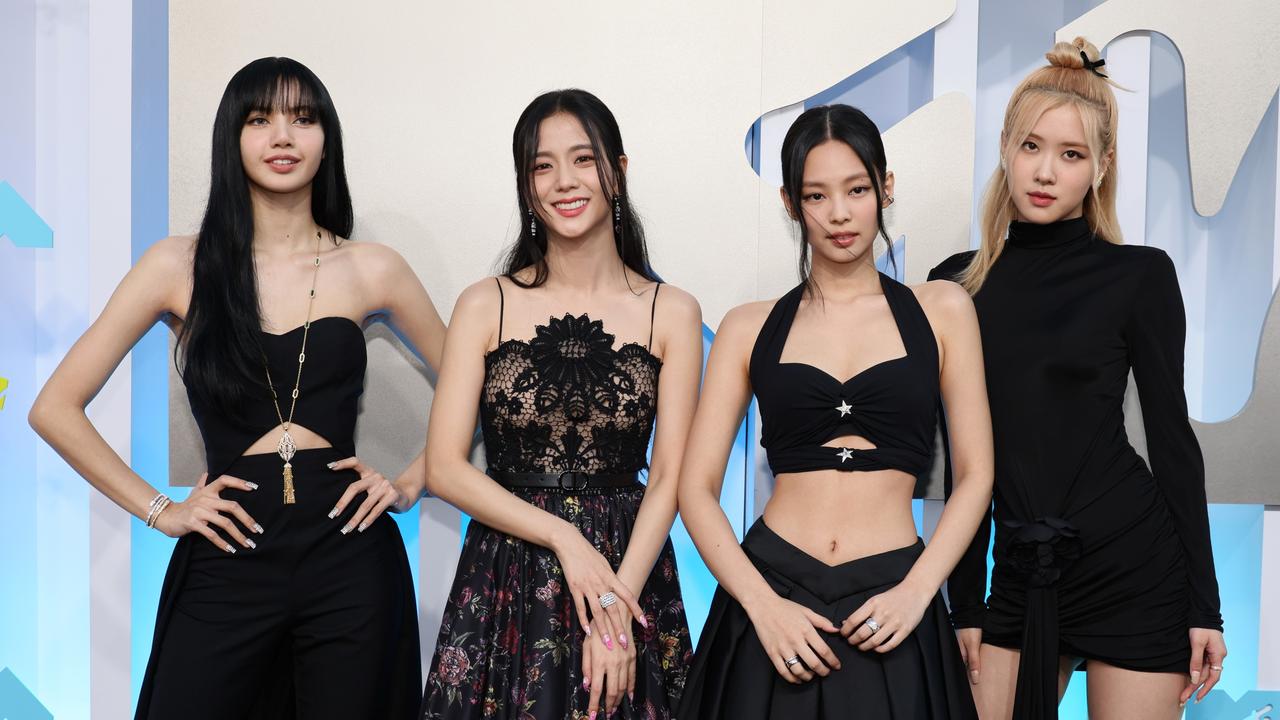 DJ Diamond Kuts is pretty in pink: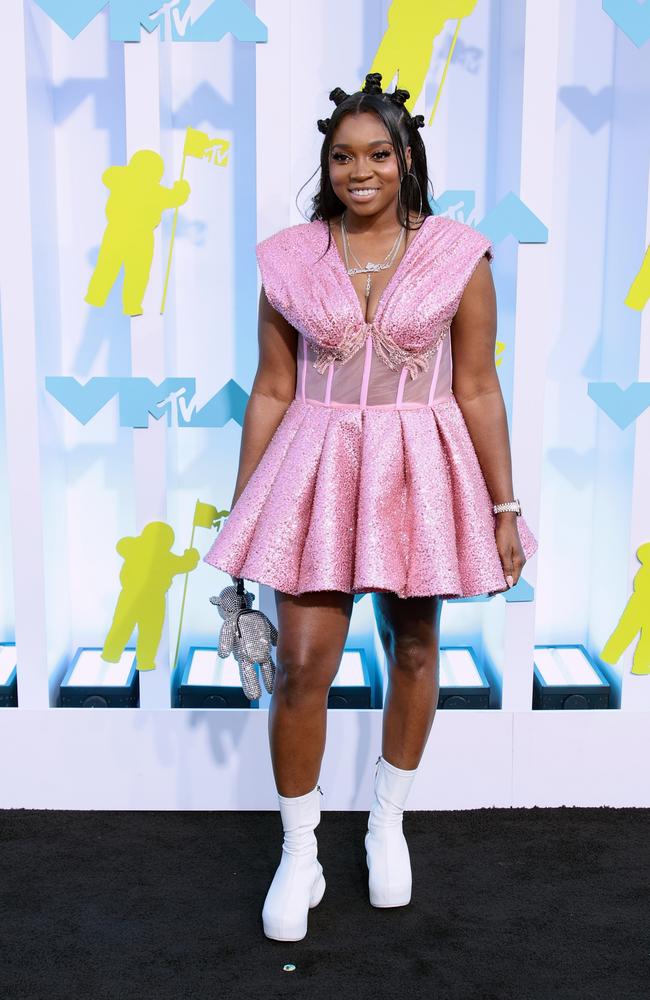 R&B star Chloe Bailey looks stunning in silver: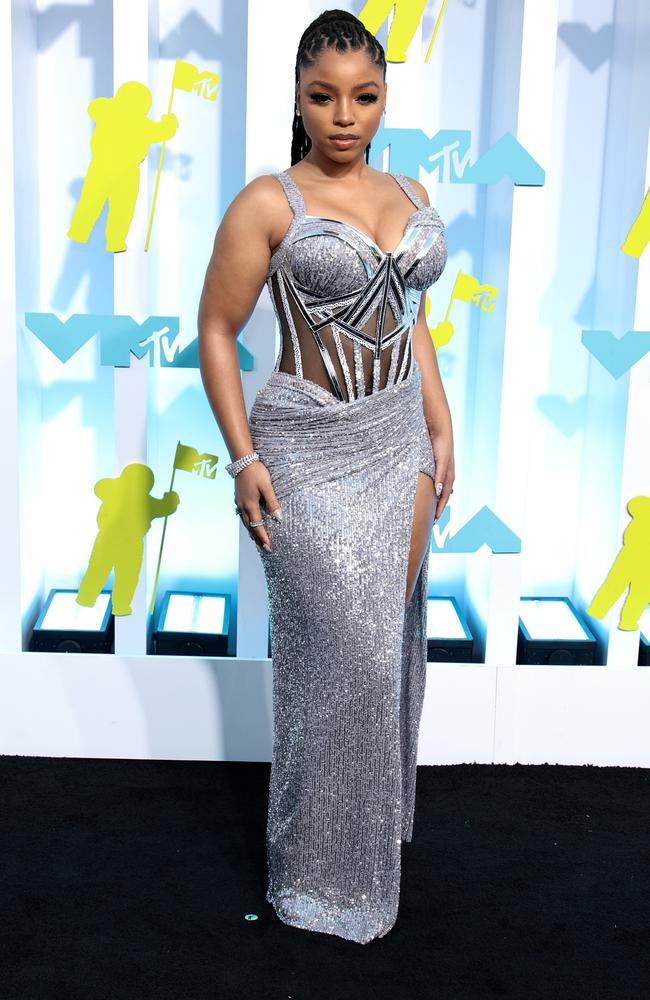 Singer Sabrina Carpenter's in floral dress with hip cut-outs: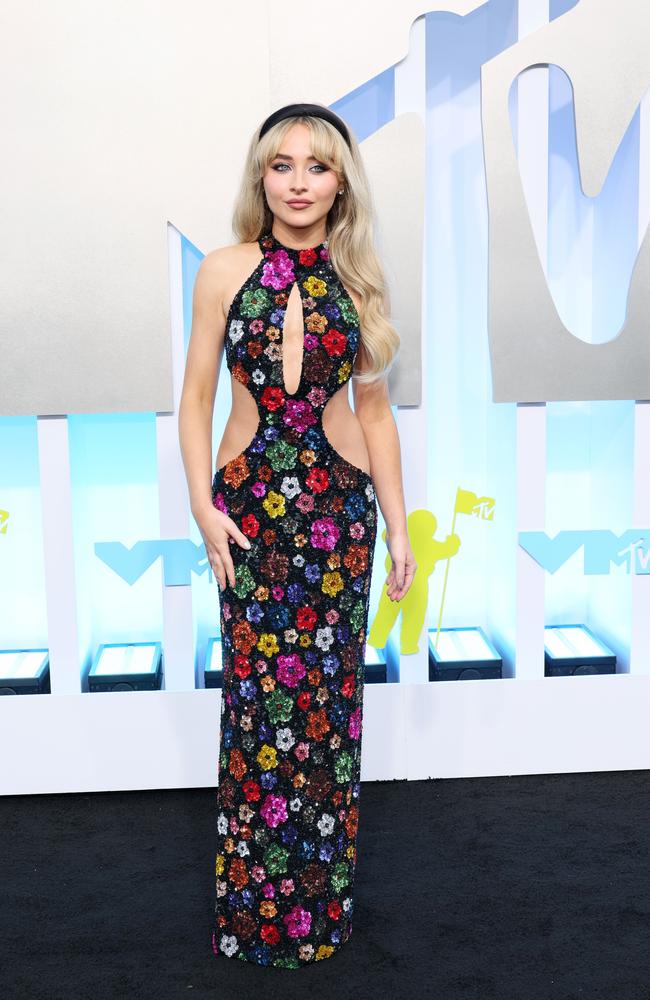 English singer Mae Mullar's in a racy PVC outfit: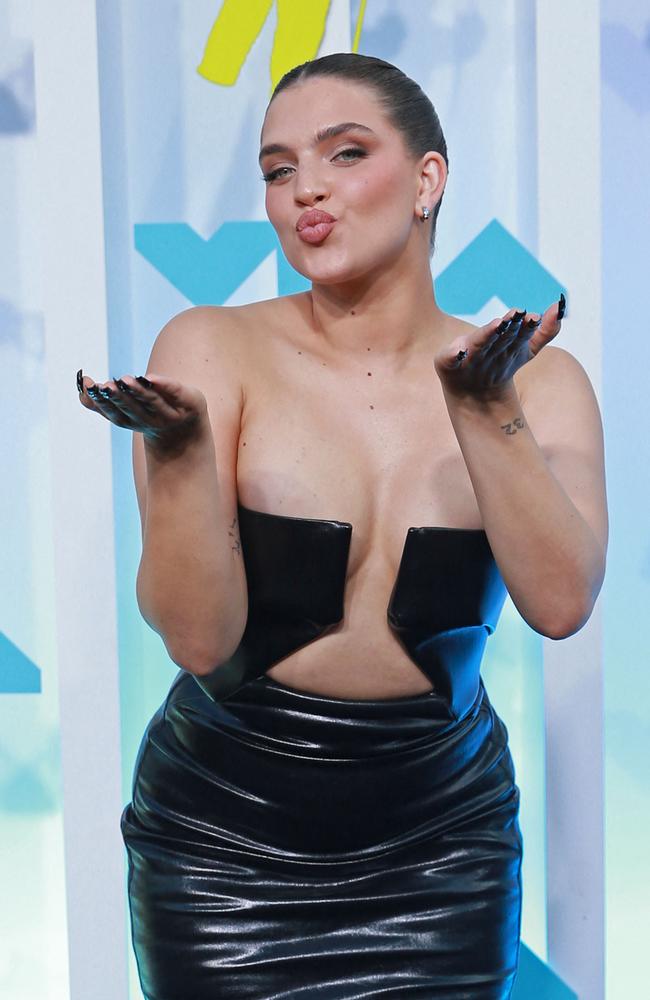 Also in black with bold cut-outs - model Ashley Graham:

US TV host Justina Valentine is out here trying brave and exciting new red carpet poses:

Singer Prince Derek Doll is serving gold-tinted glam: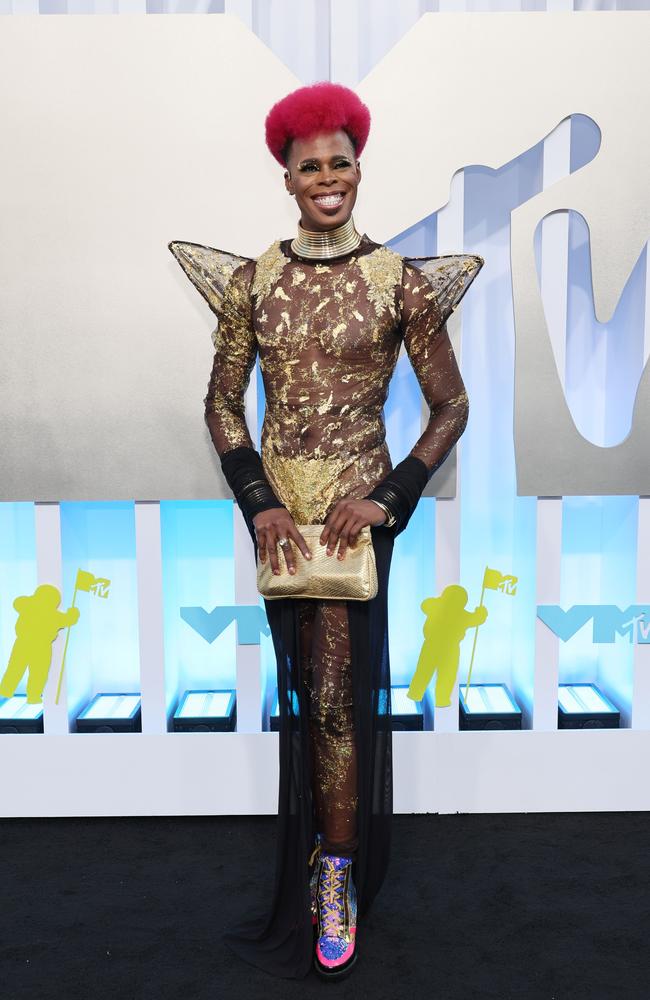 Australian pop singer Betty Who: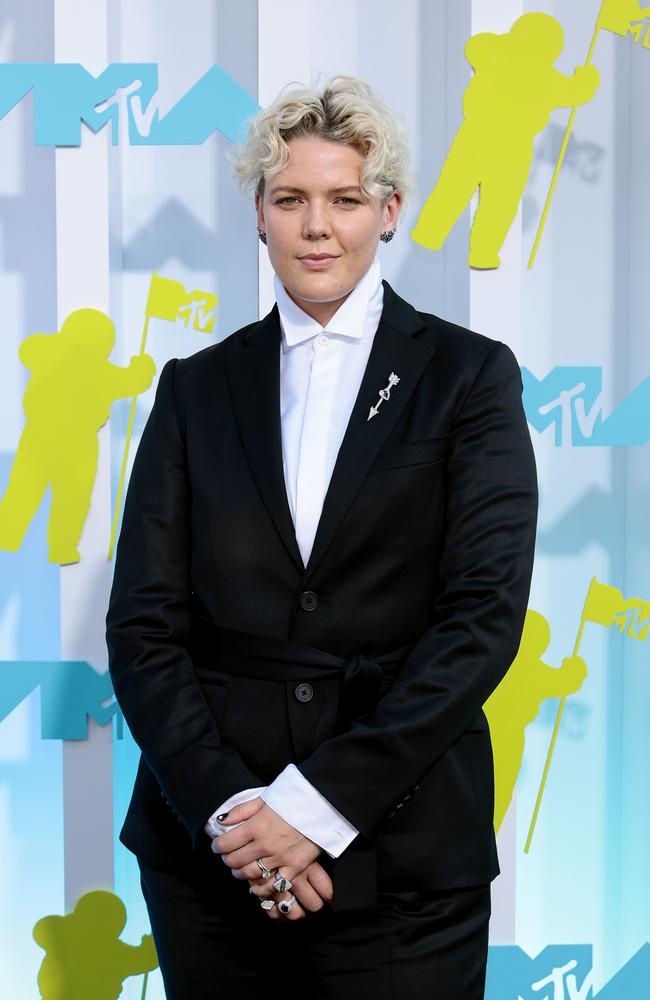 And a few of the boys - here's rapper Jack Harlow, performing tonight: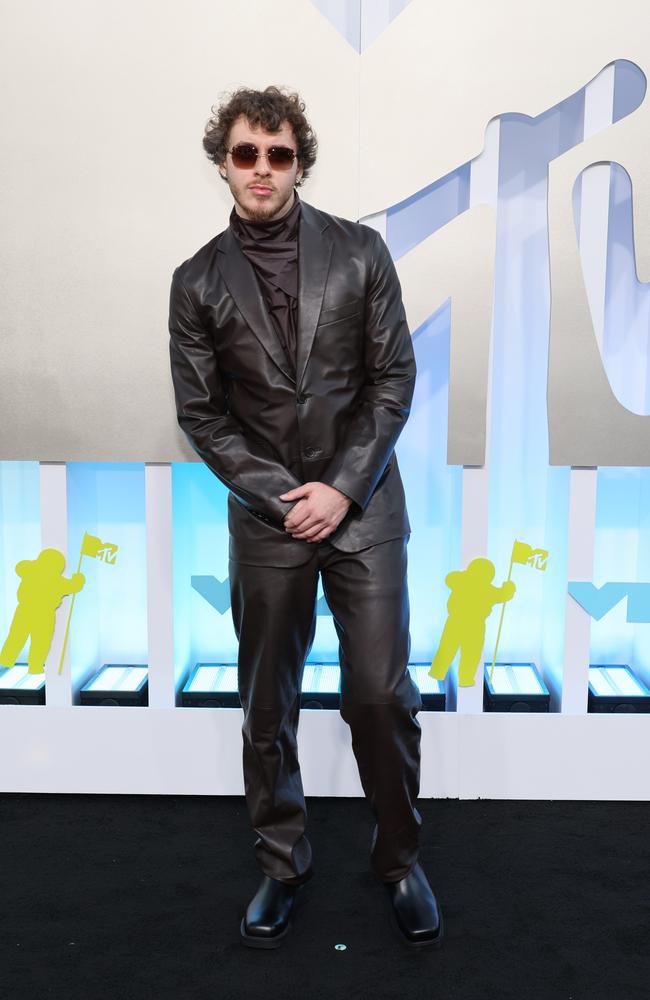 And singer Khalid, not afraid of a bit of colour: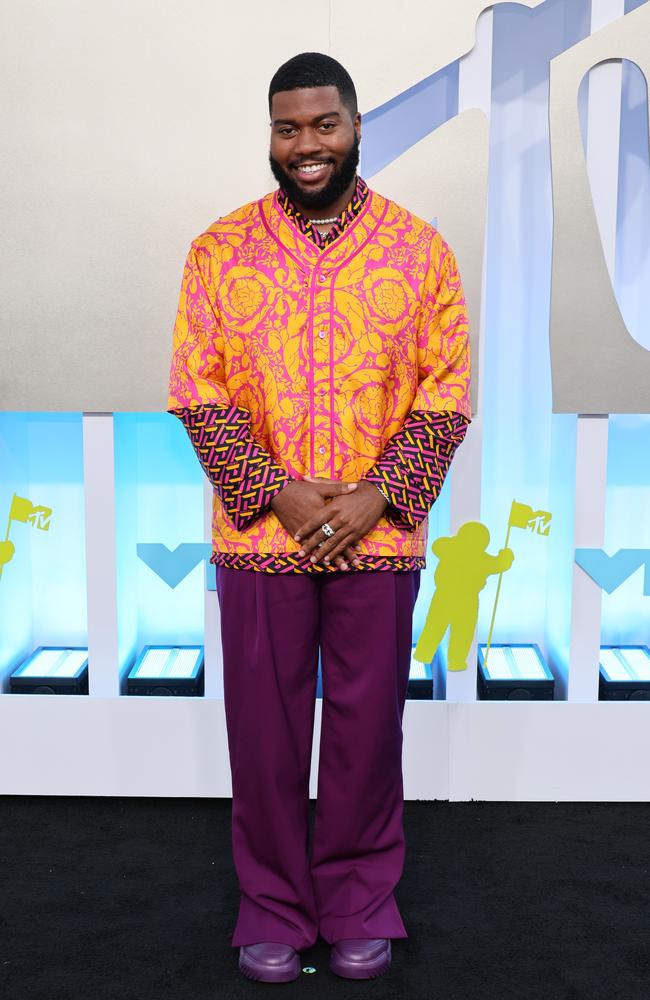 Also in colour, actor Colton Haynes, channelling Gumby in this lime green, flared-panted suit: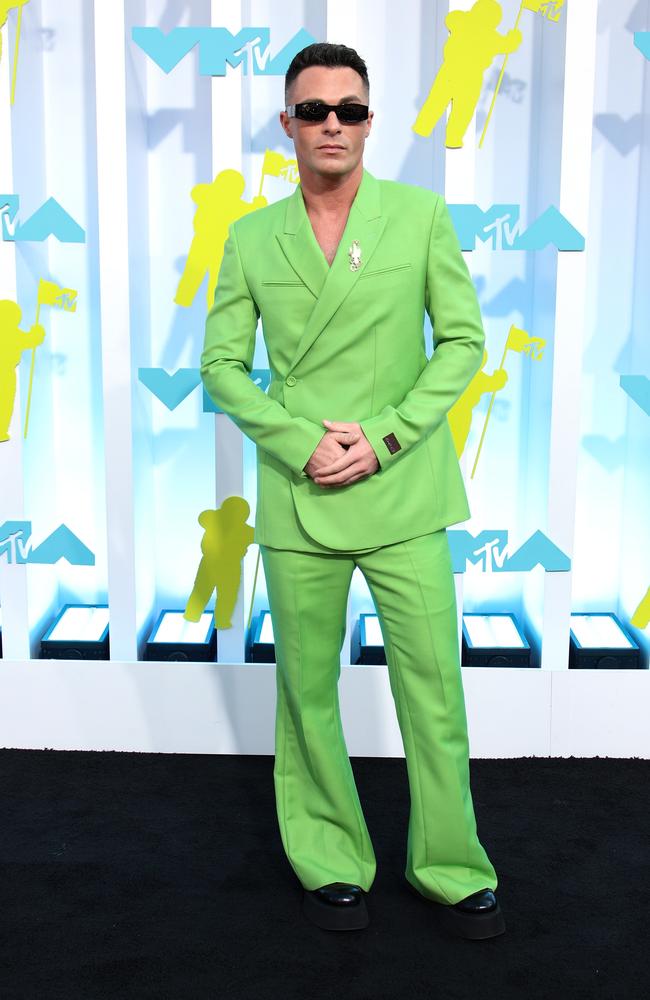 Also in green, Big Energy rapper Latto:
Canadian record producer Murda Beatz looks like he's hoping to make a few sales on the red carpet:

After the red carpet, Lizzo opened the show with an energetic performance of her new single - and Lil Nas X was the night's first winner for his Jack Harlow duet Industry Baby