The dark art of Oscars campaigning has again been thrust into the spotlight with the unexpected nomination of Andrea Riseborough in the Best Actress race.
Riseborough received a nod for the little-seen To Leslie, an independent drama which has grossed $27,000 to date, surprising even the most seasoned awards prognosticators.
In the week since Riseborough's name was read out in a field that also included Cate Blanchett, Michelle Yeoh, Michelle Williams and Ana de Armas, there have been allegations of inappropriate campaigning and it's dragged in the names of A-listers such as Gwyneth Paltrow and Kate Winslet.
It's getting very thorny and the governing body of the Oscars, the Academy of Motion Picture Arts and Sciences (AMPAS), has even said it will review the nomination process in its upcoming board meeting.
There is the risk Riseborough's nomination could be rescinded if it's found there was a breach of rules.
Now, you might wonder why it even matters. A talented performer was acknowledged in a race decided by a group of people with different opinions – this happens all the time.
In many ways, it doesn't matter. The Oscars is glitz, glamour and a bit of self-congratulatory Hollywood puffery. But the flipside is that winning one still has significance. It can be attention for a smaller project or it could change the cultural discourse which was real-world consequences.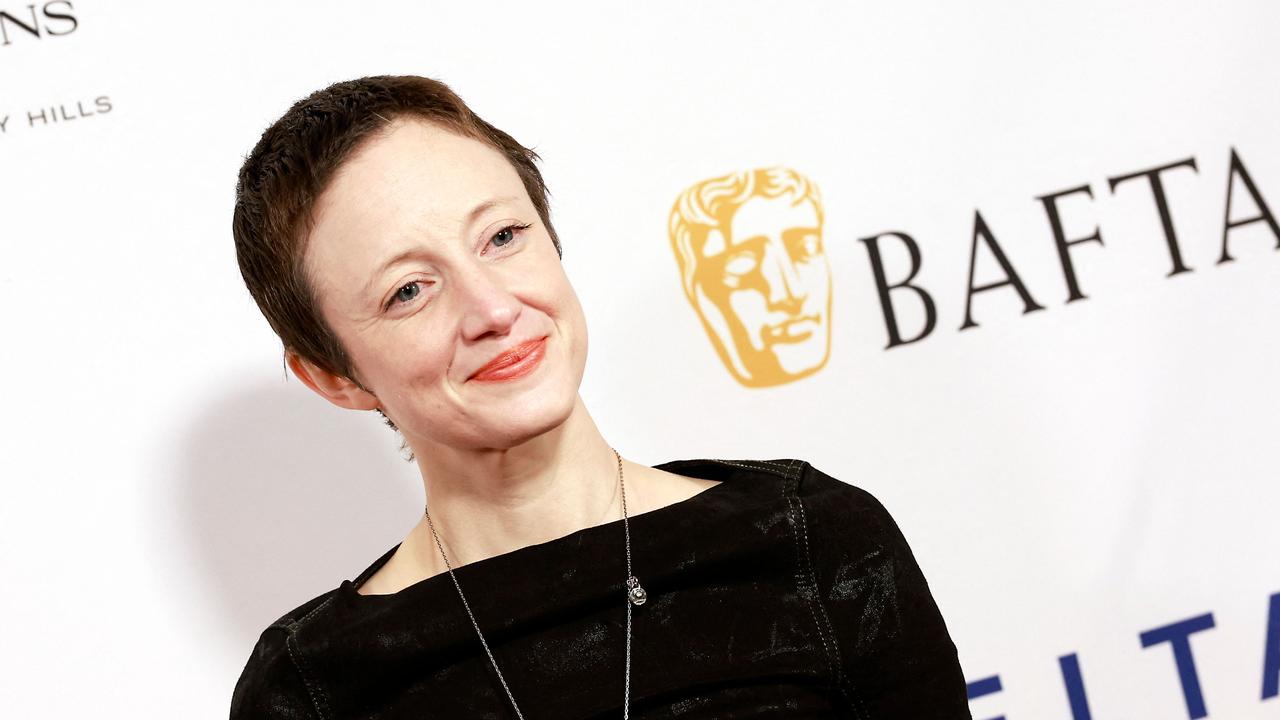 Take, for example, Parasite, the Korean social thriller which won the Oscar Best Picture in 2020. Its triumph as the first non-English language winner of the big gong reflected not just the evolving tastes of elite award voters, but encouraged audiences everywhere to consider a movie outside of their wheelhouse.
Without the cultural conversation which followed Parasite's win, Squid Game wouldn't have dominated streaming 18 months later. Parasite softened up the ground, and opened audiences to hear different stories.
And listening to those stories, seeing people – and their experiences – different to ourselves helps deepen compassion and understanding.
Which takes us back to why the Andrea Riseborough case is interesting. Not because To Leslie – a movie about an alcoholic single mother who nabs a second chance – is going to change the world, although it may stir more empathy in some hardened hearts.
It's interesting because all the whisper campaigns and the back-and-forths reveal just how political and oftentimes petty the Oscars are.
If we can understand why and how the Oscars voters do what they do, it gives valuable context to the annual hand-wringing over its decisions.
Of course, you can't ever eliminate the inevitable, "X was robbed! Y didn't deserve it!" because the game is too fun and subjectivity in art will lead to impassioned, emotional responses.
And Hollywood is a very visible and influential industry and whether you agree or not, audiences pay attention.
How are Oscar nominees decided?
AMPAS has roughly 10,000 voting members made up of actors and filmmakers including directors, writers, producers, composers and costume designers, as well as executives and practitioners such as publicists.
Membership is by invite only and extended through individual branches or groups within the wider body. To be invited, a person is generally considered to have made a contribution to the industry and the craft – and you're generally considered a shoo-in if you've been nominated for an Oscar.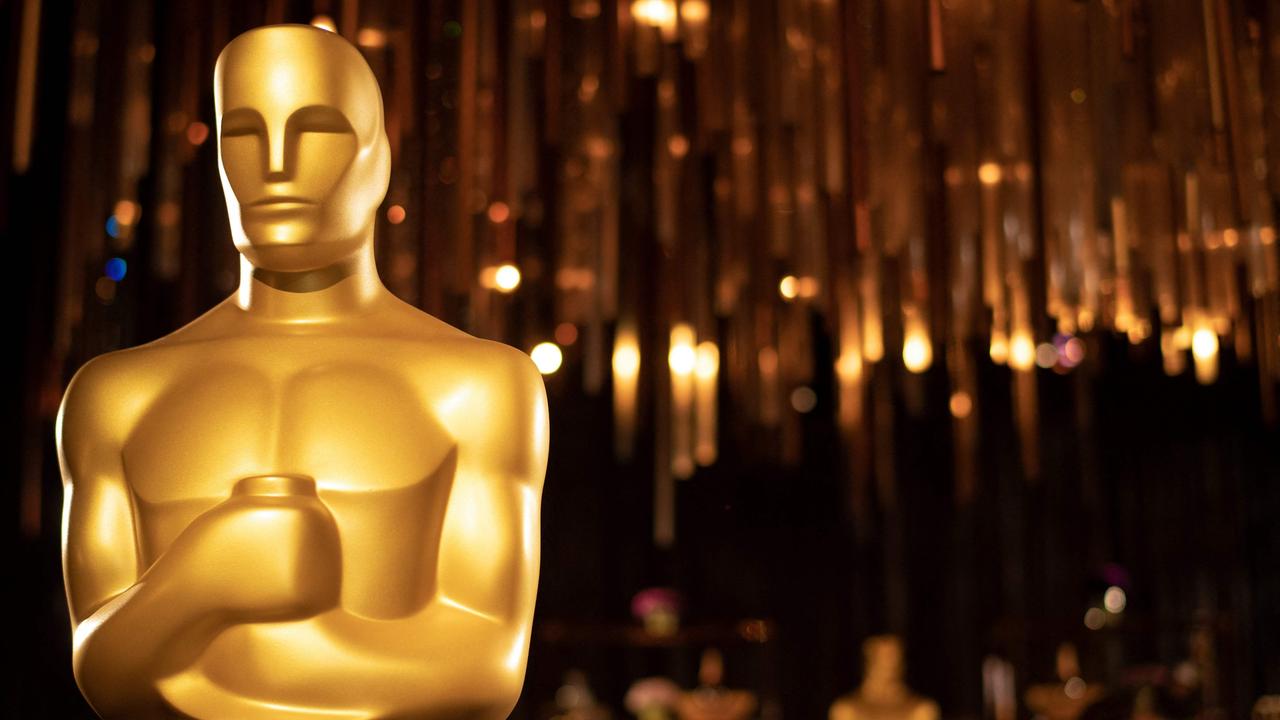 Some of those who were invited to be a member in 2022 include actors Jessie Buckley, Jesse Plemons, Anya Taylor-Joy and singer Billie Eilish.
At the nomination stage, each individual branch votes for the categories related to them, as well as for best picture. For example, the actors nominate for the four acting categories, the music branch decide on the original song and original score categories and the writers choose the original and adapted screenplay nominees.
According to veteran reporter Matthew Belloni, who now writes at industry site Puck, there are 1302 members in the acting branch.
Once the nominations are decided, then every voter can vote in every category for the ultimate winner.
What do people mean when they say "Oscar campaigning"?
Like most contests with a lot at stake, the Oscars don't happen without a lot of behind-the-scenes campaigning.
Studios spend millions of dollars lobbying voters to consider their film or star. There are screenings, in-person and virtual Q&A sessions, events and ads plastered across billboards, websites and in print (they're known as "For Your Consideration" ads).
As well as rounds and rounds of publicity, especially in more industry focused publications such as Variety or The Hollywood Reporter. If you've ever noticed increased coverage of potential Oscar nominees around this time of the year, that's why.
There are even a few dozen AMPAS voters in Australia and there are local events to woo those elite few.
But there are strict rules that govern what can be done to influence a voter, including curbs on "excessive" catering at screenings, ie, you're not allowed to get them drunk, as well as more obviously breaches such as bribery or luxurious gifts.
The disgraced movie mogul and convicted rapist Harvey Weinstein was notorious for aggressive Oscars campaigning.
In theory, the rules are supposed to create something of a level playing field so that big-pocketed studios with endless resources can't "buy" an Oscar because they have more money.
But the reality is the big players spend millions on campaigns for one film. There's a whole sub-industry whose jobs it is to do exactly this.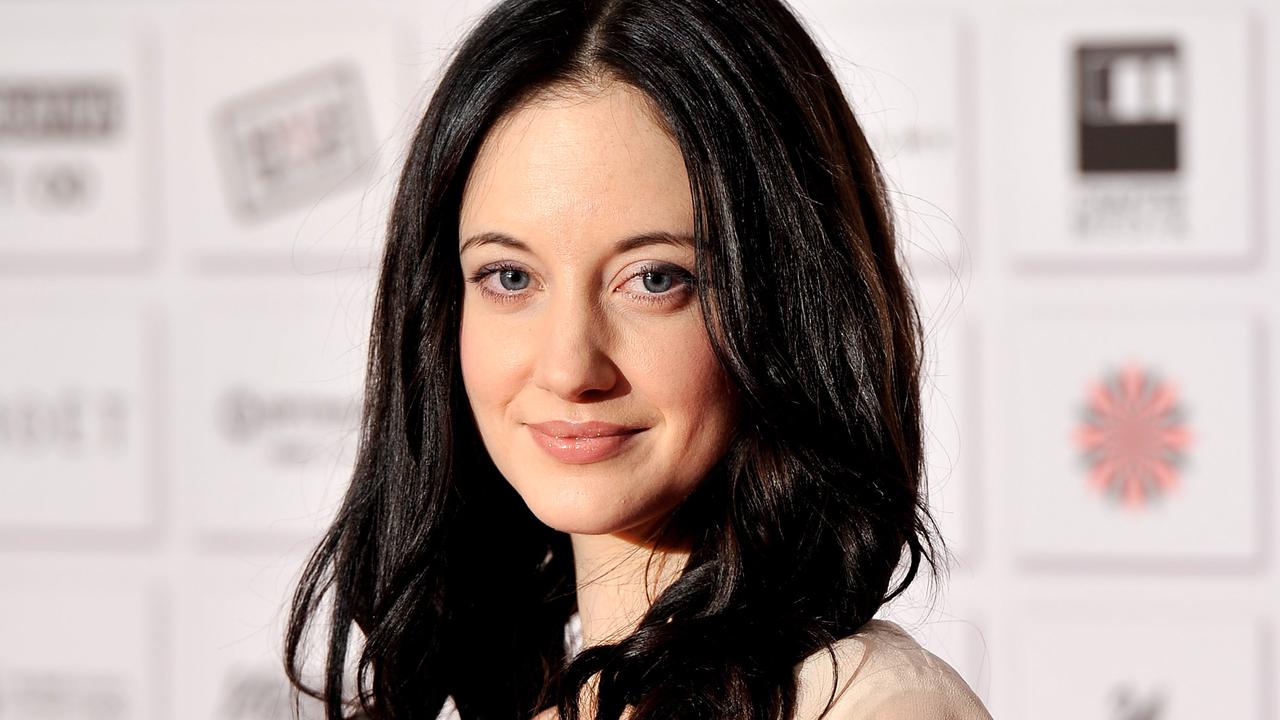 What actually happened with Andrea Riseborough?
Riseborough is a well-regarded British actor who has appeared in a raft of TV shows and movies including Bloodline, Zero Zero Zero, Black Mirror, The Death of Stalin, Birdman and Never Let Me Go. While she's predominantly a drama actor, she was recently in the screen adaptation of Matilda the Musical in an over-the-top portrayal of Mrs Wormwood.
Her film, To Leslie, was distributed by a small player, Momentum Pictures, and had a very limited run in the US in October, following its premiere at South by Southwest. It made $US27,000. After Riseborough's nomination, it was re-released and racked up $US250,000 over this past weekend.
Without the cash reserves of a larger studio, Riseborough's team and the production devised a so-called grassroots campaign to earn her that nomination.
To Leslie's director Michael Morris is married to actor Mary McCormack, best known for her roles in The West Wing and In Plain Sight.
According to Belloni, Morris, McCormack and their friends emailed and called dozens of well-connected and influential members of the actor's branch, imploring them to watch To Leslie and then post about Riseborough's performances.
It worked because the likes of Blanchett, Amy Adams, Edward Norton, Liam Neeson, Sally Field and Susan Sarandon all effusively praised Riseborough's performance on social media, and specifically in the context of an Oscars nomination. Charlize Theron hosted a screening while Kate Winslet led a Q&A.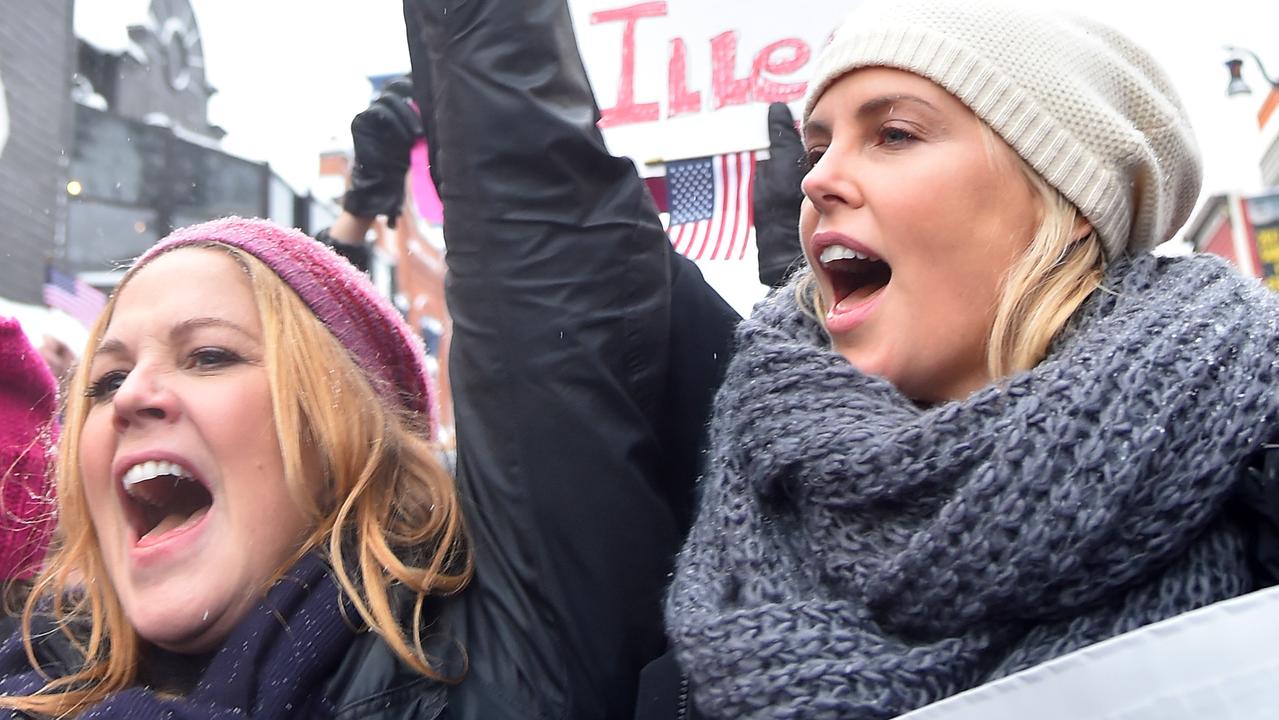 Gwyneth Paltrow wrote, "Andrea should win every award there is and all the ones that haven't been invented yet".
All those famous endorsements was enough to push Riseborough into contention – an incredible feat for a movie so few had seen and one which didn't have the budget to do a traditional awards campaign.
Ironically, McCormack had a bit part in Christopher Guest's For Your Consideration, a satire about the Hollywood awards process.
So why has it caused so much anguish?
On the one hand, the Riseborough nomination upended the rulebook for how these campaigns are conducted, and was proof you didn't need to spend millions to nab a nod. And any challenge to the status quo doesn't go down well.
But the status quo is actually one of the reasons why it's causing so much consternation. For some, Riseborough's achievement only reinforced the status quo of old Hollywood connections and cronyism.
Chinonye Chukwu, who directed Till and whose lead star Danielle Deadwyler was shut out of the nominations, posted, "We live in a world and work in industries that are so aggressively committed to upholding whiteness and perpetuating and unabashed misogyny toward Black women".
For Chukwu, Riseborough's nomination came at the expense of Deadwyler, who along with The Woman King's Viola Davis, was widely expected to be included in that final list.
It didn't help that Till and The Woman King, two acclaimed films focused on the experiences of black women made by black female directors, were blanked by the voters completely.
Riseborough and her team's ability to call on those connections was not an option open to everyone, especially under-represented minority groups who have faced decades of discrimination in the industry.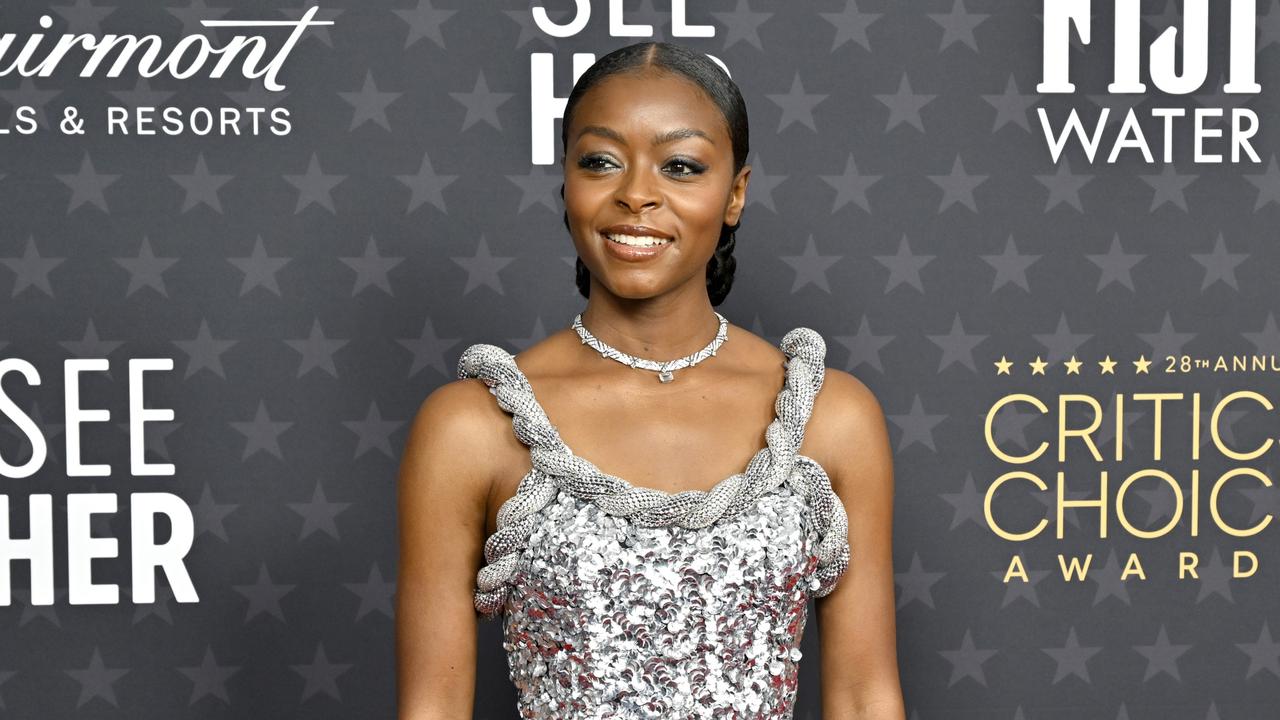 While AMPAS has made a concerted effort in the past few years to expand its voting membership to be more inclusive of women, younger people, those from non-white backgrounds and non-Americans, there are still strides to be made. The membership base still leans old, white and male.
On the plus side, the success of Parasite and the nominations blitz of Everything Everywhere All At Once would not have happened 10 years ago.
But did Andrea Riseborough's team break any rules?
This is the issue at play. And it reveals how seriously it's taken within the industry. An Oscars victory could translate to cold hard cash at the box office with the increased attention, or better roles and opportunities for the actor involved.
Almost as soon as Riseborough was nominated, stories started to appear in the press questioning whether her unorthodox campaign broke the rules.
It's not clear who raised these questions, but it wouldn't be completely left-field to wonder if a defeated rival – or even who is nominated and wants to win at the ceremony – was casting doubt on the validity of Riseborough's nomination.
Now, to clarify, it's highly unlikely any of the actors themselves have called a reporter and planted a story. If anyone did, it might be someone on their team, and maybe without their knowledge.
At the core of the questioning is whether McCormack's emails to her friends, including voters, breached AMPAS rules of direct lobbying. More concerning is an Instagram post from actor Frances Fisher.
Fisher posted on Instagram, "To my fellow actors in The Academy. Andrea Riseborough can secure an Oscar nomination if 218 (out of 1302) actors in the actors branch nominate her in first position for best actress. Seems to be that Viola, Michelle, Danielle and Cate are a lock for their outstanding work."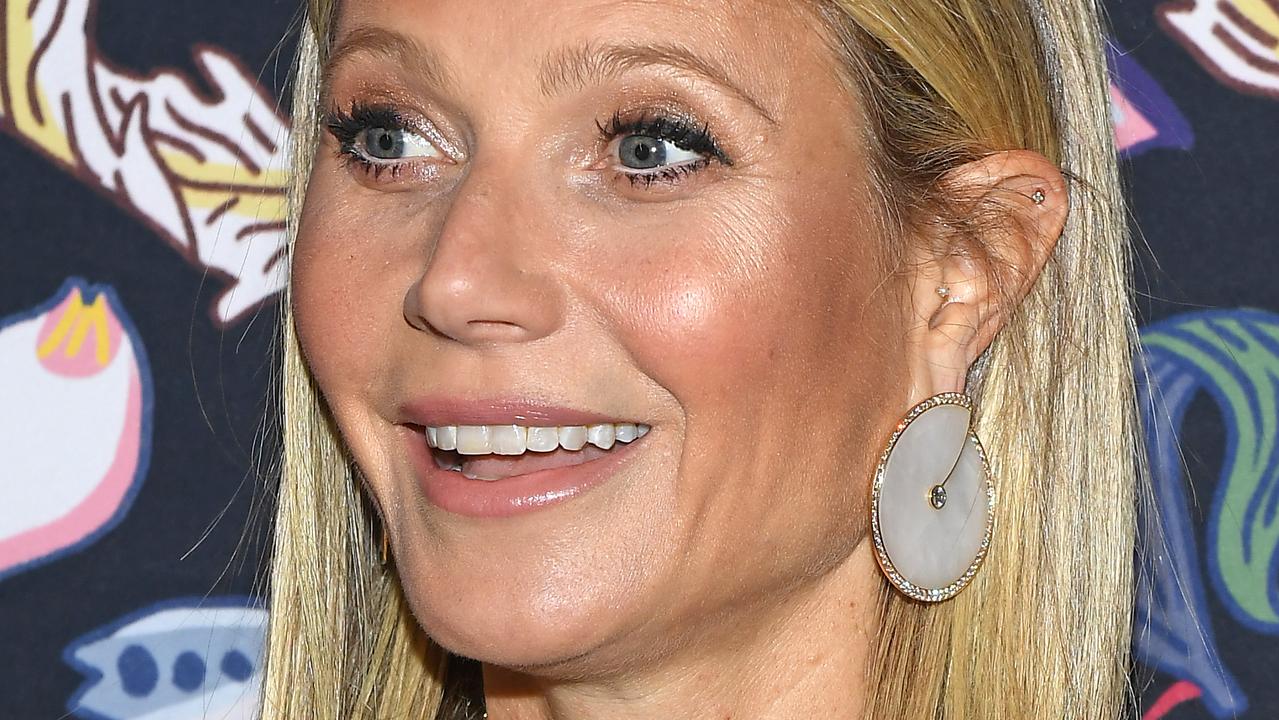 As Belloni pointed out on Puck, Fisher's post implied that since the other four actors are assumed nominees, you don't need to vote for them and you should throw your vote Riseborough's way.
By naming other actors, Fisher's post could have violated an AMPAS rule which states you can't reference other nominees.
If Fisher posted that message of her volition, then she may personally be found to have breached the rules, but that wouldn't affect Riseborough. The bigger problem would be if it was found Riseborough's team implored Fisher to post that message and supplied the wording.
There was also an Instagram post from the To Leslie account which reposted a review from The Chicago Sun-Times which included a line from Richard Roeper which said, "As much as I admired Blanchett's work in Tar, my favourite performance by a woman this year was delivered by the chameleon-like Andrea Riseborough".
An article appeared in Variety over the weekend which pointed out that there were similarities between those posts and a 2004 ad in support of Shohreh Aghdashloo's Oscar campaign for The House of Sand and Fog, which was ultimately not disqualified.
It could be that the reporter dug out that reference on their own, but just as likely, perhaps there was a nudge from those interested in pointing out that there is precedence.
What happens next?
AMPAS released a statement that it would review its nomination process later this week during a previously scheduled meeting. It didn't name or reference Riseborough or the scandal which now dogged her campaign.
It said it would consider whether guidelines needed to be changed in the era of social media.
The Oscars have only rescinded nine nominations throughout its 95-year history.