Will Smith and Chris Rock are expected to work out their issues after the now-infamous slap at an event after the awards show.
Both are expected to attend the annual Vanity Fair Oscars bash, but it's unclear if they'll make amends before or during that soirée.
But party sources told Page Six that moments after Smith "smacked the s**t" out of Rock, security immediately started strategising because Smith had 20-plus attendees in his party.
Sources at the Academy Awards said everyone backstage "thought it was a joke and not real".
Sean "Diddy" Combs, who took the stage after the incident, had to pivot his speech and "went back up to lift the room."
Page Six reported Diddy talked to both Smith and Rock who agreed to make amends later in the evening.
Stream more entertainment news live & on demand with Flash. 25+ news channels in 1 place. New to Flash? Try 1 month free. Offer ends 31 October, 2022 >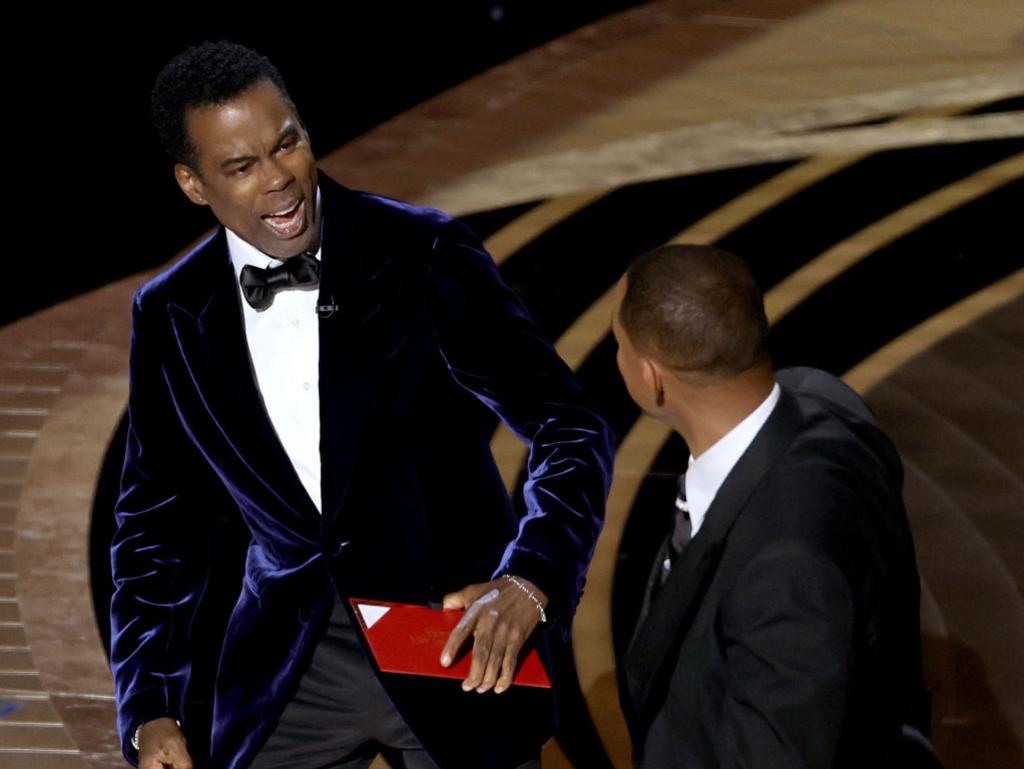 In another twist, The Los Angeles Police Department confirmed Rock has "declined to file a police report", according to Variety.
"LAPD investigative entities are aware of an incident between two individuals during the Academy Awards program. The incident involved one individual slapping another," a statement from the LAPD read.
"The individual involved has declined to file a police report. If the involved party desires a police report at a later date, LAPD will be available to complete an investigative report."
Rock remained calm after he was slapped in the face.
"Will Smith just smacked the s*** out of me," he said.
"Keep my wife's name out your f***ing mouth," Smith shouted after returning to his seat.
"Woah dude, it was a joke about GI Jane," Rock replied.
"Keep my wife's name out your f***ing mouth," Smith shouted again.
In a twist only the Academy could script, Smith ended up winning Best Actor for his role in "King Richard" minutes after he assaulted Rock over a joke about his wife Jada Pinkett Smith's alopecia.
"Richard Williams was a fierce defender of his family," he said during his emotional speech.
"In this time in my life, in this moment, I am overwhelmed by what God is calling on me to do and be in this world. Making this film, I got to protect Aunjanue Ellis, who was one of the most strongest, most delicate people I ever met. I got to protect Saniyya (Sidney) and Demi (Singleton), the two actors that played Venus and Serena. I'm being called on in my life to love people and to protect people and to be a river to my people."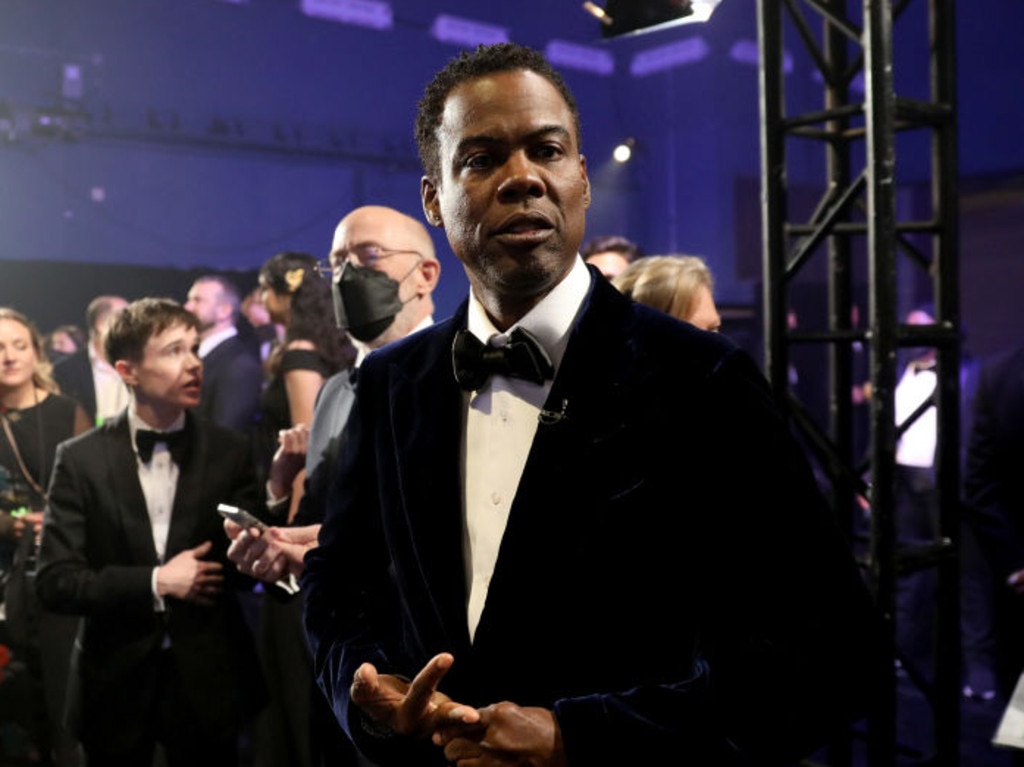 Smith went on to explain how he's had to suffer disrespect throughout his career.
"You gotta smile you gotta pretend like that's OK," he said.
Smith, 53, didn't mention the comedian by name throughout his speech but vaguely alluded to their scuffle and apologised to everyone but Rock.
More Coverage
Was that a slap – or was that the sound of Oscar applauding?
Will Smith wins Oscar after bizarre Chris Rock slap
"I want to apologise to the academy. I want to apologise to all of my fellow nominees. This is a beautiful moment and I'm not crying for winning an award," he said. "It's not about winning an award for me; it's about being able to shine a light on all of the people."
- with NY Post, Page Six