OPINION
This year's Oscars will be remembered for one thing and it's certainly not who won or lost.
It will be remembered for actor Will Smith slapping Chris Rock after the comedian made a joke about Will Smith's wife, Jada Pinkett-Smith.
It all started when Rock made a not particularly funny joke about Pinkett-Smith, who is bald, appearing in a pretend remake of the '90s flick G.I Jane, which Demi Moore famously shaved her head for. Pinkett-Smith has spoken about her alopecia in the past.

As the
camera cut to Smith
and Pinkett-Smith they didn't look happy.
Then Smith could be seen storming the stage and slapping Rock who replied with, "wow".
Will Smith then stalked back to his seat and twice shouted: "KEEP MY WIFE'S. NAME. OUT YOUR F**KING MOUTH."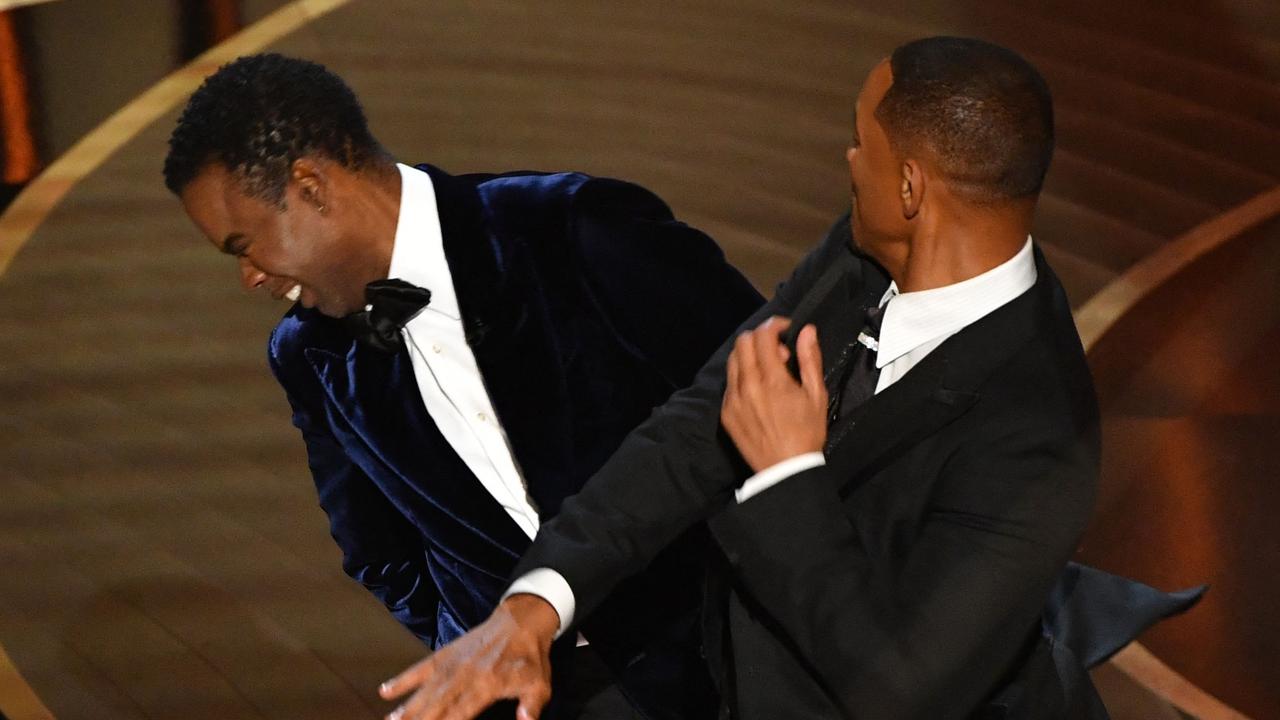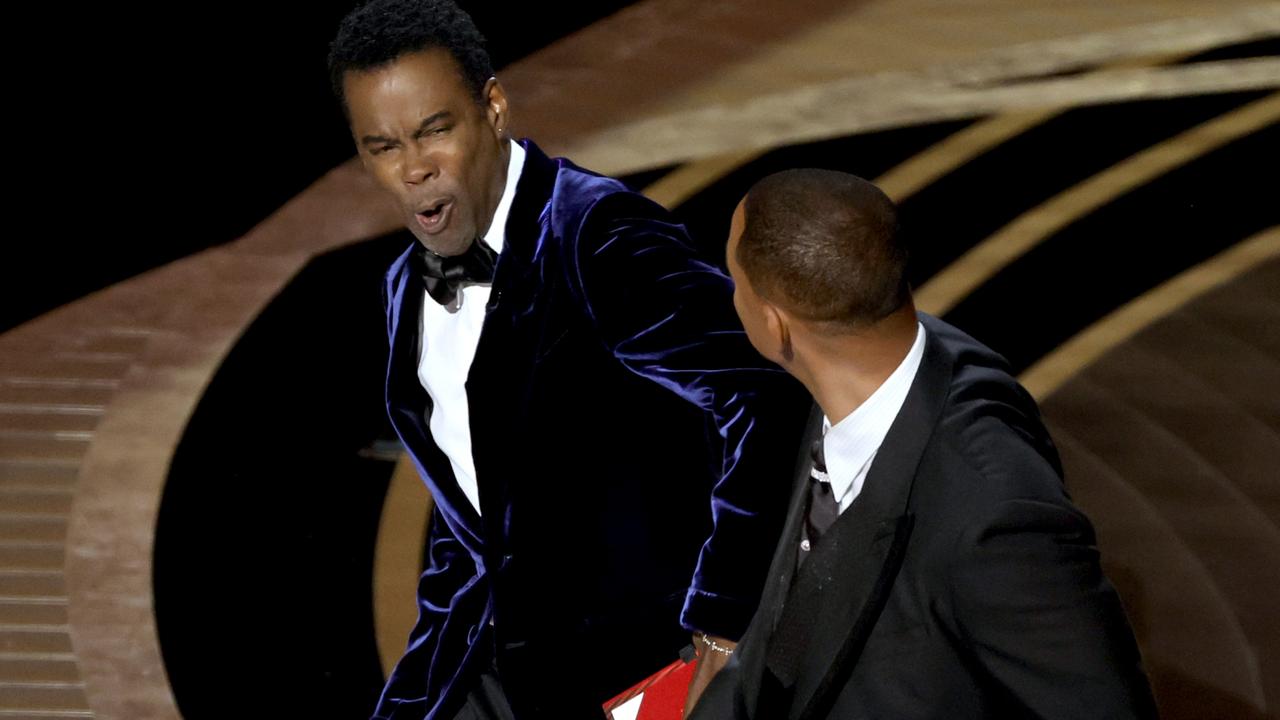 While the slap looked embarrassingly staged, Smith's anger was obviously real and it soon became clear that this wasn't some elaborate
Oscars
stunt. Instead, it was one of the most disgusting public displays of toxic masculinity since Kanye West grabbed the mic at the 2009 MTV VMA awards during Taylor Swift's acceptance speech, West claiming Beyonce's video should have won.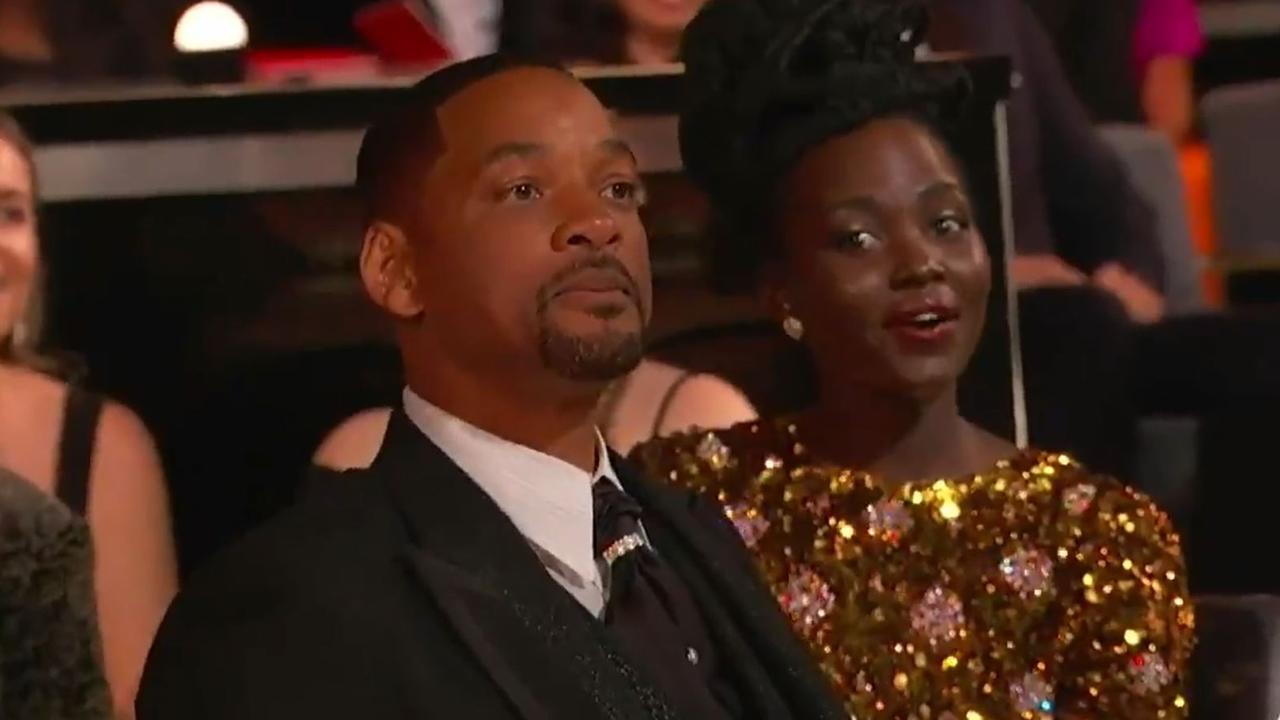 Smith should have been escorted out of the awards hall as soon as the slap happened but instead he sat back down. Then, minutes later was awarded with the Best Actor gong for his leading role in King Richard.
In his speech, with tears in his eyes, Smith doubled down on his behaviour saying, "Richard Williams was a fierce defender of his family," speaking of Venus and Serena Williams' father he plays in the biopic.
"I'm being called on in my life, to love people and to protect people," he also said.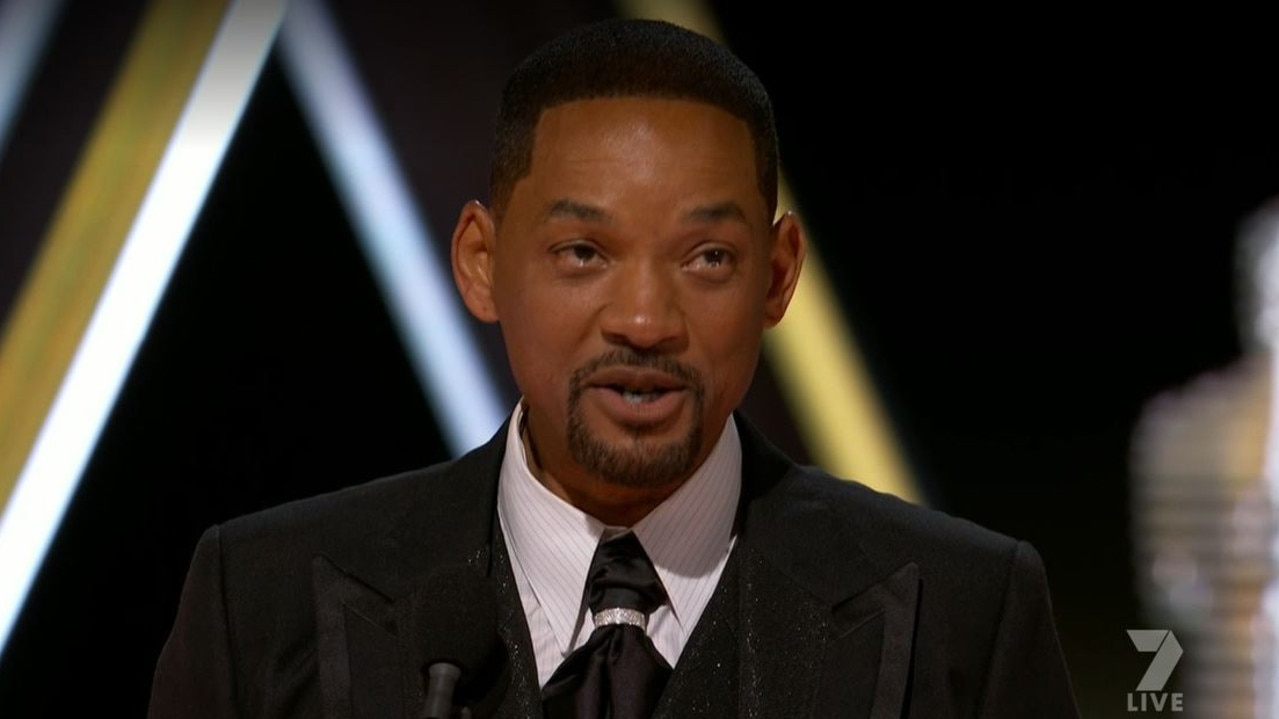 Once again referring to his bad behaviour, Smith said: "Art imitates life, I look like the crazy father just like they said about Richard Williams. But love will make you do crazy things."
New flash Will Smith: women don't need you to protect them.
We don't need our husbands, our fathers, our brothers to jump in and inflame situations by choosing to use violence. We certainly don't need protecting from comedians whose literal job is to stand on stage and make people laugh.
This kind of behaviour is exactly what most women don't want in 2022. If some men are unable to control their emotions, that's on them, don't use "protecting" or "defending" women as an excuse for your own poor behaviour.
All Smith achieved was completely overshadowing the achievements of all the other men and women who won awards tonight.

Further more, Smith didn't use the speech to apologise to Rock, he feebly added: "I want to be a vessel for love. I want to apologise to the Academy, I want to apologise to all my fellow nominees."
It's inconceivable that the organisers didn't ask Smith to leave, crazy that he was allowed to go on stage and get a rapturous applause and standing ovation for winning Best Actor.
In any normal situation if you assault someone then you get reprimanded or even arrested. Why did no one take stand?
There was already strong criticism that King Richard, a biopic about the incredible Venus and Serena Williams, was centred around a man. Will Smith could have humbly accepted the award and recognised that he wouldn't be standing there without the success of the Williams sisters.
Instead, he chose to make the entire night about himself and that's unforgivable.
Riah Matthews is the commissioning editor for news.com.au.