Troubled singer Aaron Carter was gearing up to sue his ex-fiancee Melanie Martin – who is the mother of his child – for "defamation of character", after she claimed he broke three of her ribs during a fight.
In a TikTok posted to celebrity gossip website TMZ, which has been shared 12,800 times and liked 126,300 times, Carter claimed the lawsuit would be a "Johnny Depp-Amber Heard 2.0" and denied suggestions he needed to go to a rehab facility.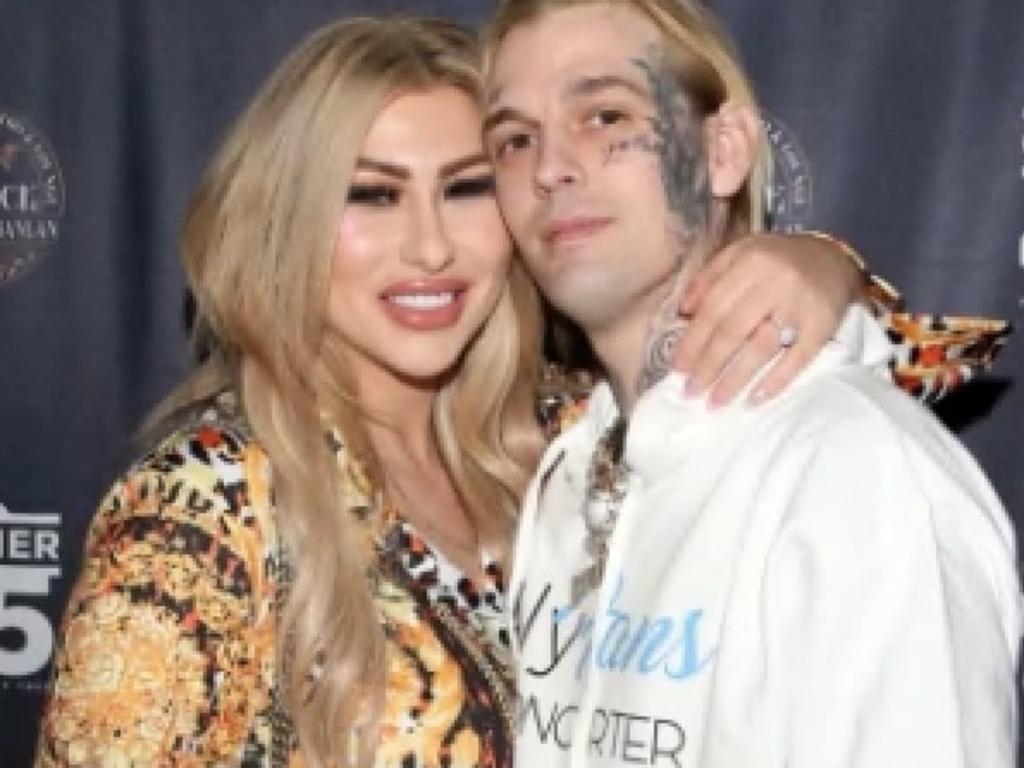 While applying for a restraining order against Carter in March, Melanie claimed the singer broke three of her ribs during a domestic dispute on February 21, Page Sixreports.
"We had a fight about me talking to another man while we were broken up," the 30-year-old model wrote in a court document obtained by The Blast.
"He punched me in the left rib and pushed me. I didn't feel the pain until a few days later, then I left the house because he threaten to give me a restraining order."
Prior to his death, Carter strongly denied the allegations and announced he was planning to sue Melanie for defamation.
The 34-year-old former teen pop star-turned rapper, who is the younger brother of Backstreet Boys singer Nick Carter, was found dead in his bathtub on November 5 at his California home.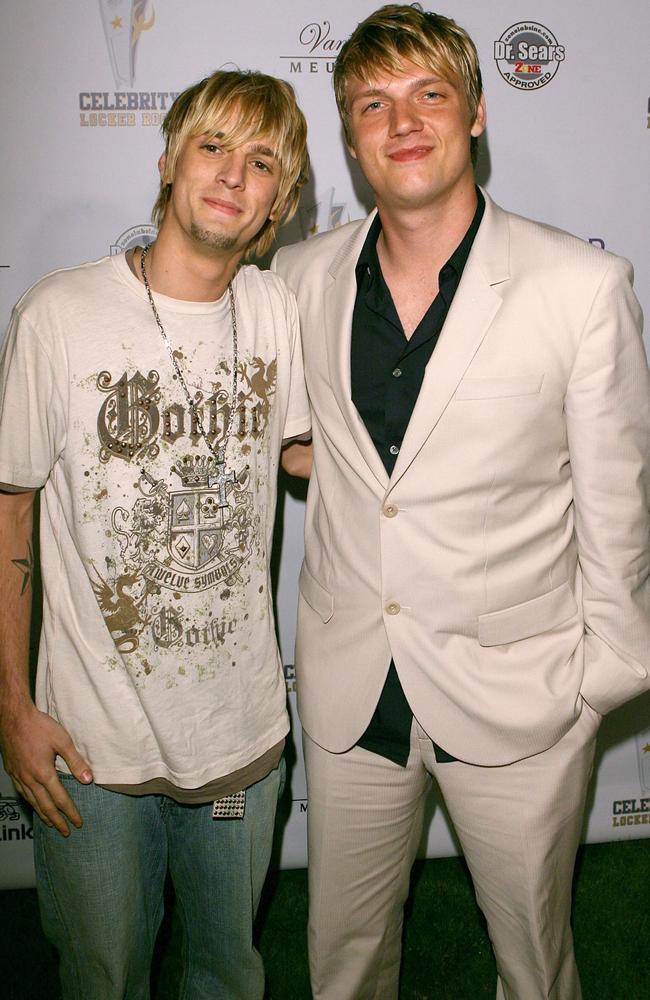 Just two months ago, in what appeared to be a brisk and impromptu street interview posted to TikTok by TMZ on September 9, a seemingly dazed Carter was asked: "Do you need a rehab? Like serious rehab?"
The singer, who has admitted having drug problems in the past, replied, "No, not at all. For what? You know, um … clean five years, I don't really smoke weed anymore."
Carter was then asked, "So the cops were here the other night …?"
"Yeah, the cops were here, yeah. I called the cops," he replied.
@tmz #aaroncarter is gearing up to take his girlfriend to court… #johnnydepp #amberheard ♬ original sound - TMZ
"What happened?" the interviewer asked.
"She wouldn't leave," Carter replied. "She was, you know, trying to trigger me, you know … into reacting and arguing.
"Unfortunately, it looks like it's going to turn into a Johnny Depp-Amber Heard 2.0 because I have to unfortunately sue Melanie Martin."
The interview interjected, "Oh, you're suing her?"
"For defamation of character," Carter replied. "For lying about me breaking her ribs and her (doctor's) report said there was nothing wrong.
"So," he added, shrugging his shoulders. "It almost ruined my career. But, so, I have no other choice but to sue her."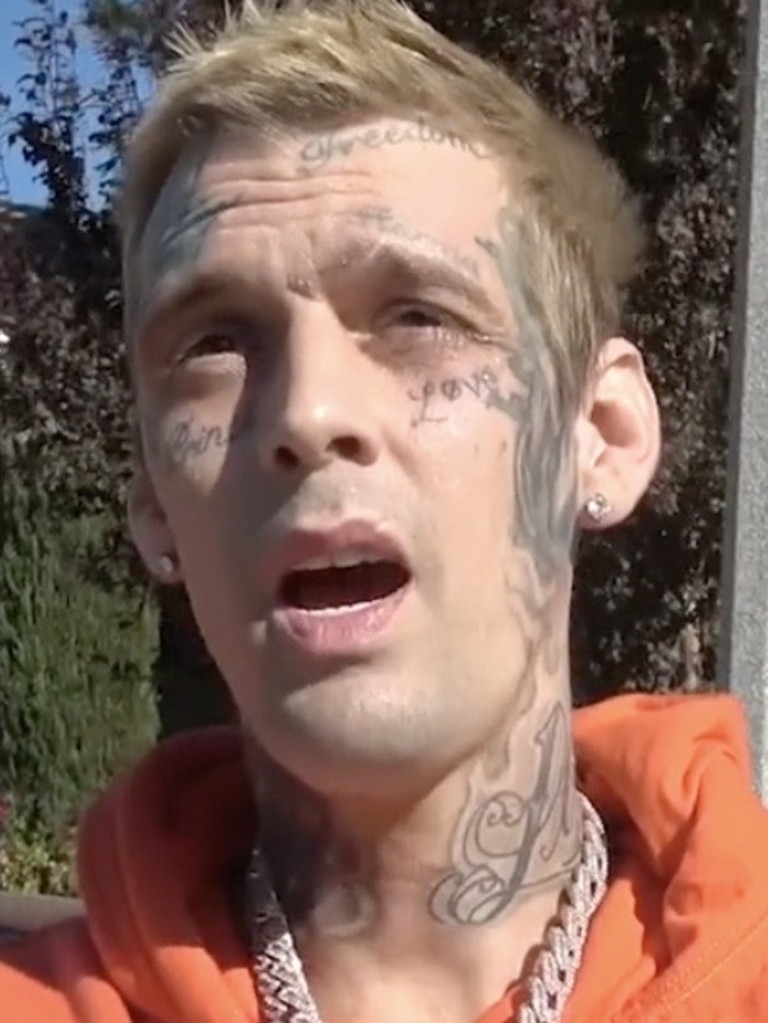 At the time, TMZ reported that he had accused Melanie of stealing some of his luxury goods. She was reportedly removed from his property, but not arrested.
Since her ex-fiance's death, Melanie, who is mother to Carter's son Prince, responded with a heartfelt video where she broke down in tears, as she recorded herself while driving.
An official cause of Carter's death is unknown and it is unlikely to be disclosed until an autopsy and coroner's report has been completed.
More Coverage
Carter's ex reacts in heartbreaking video
Aaron Carter found dead at 34
The I want Candy singer started performing at a young age, releasing his self-titled debut album – which sold a million copies – shortly before he turned 10 years old.
Carter, who admitted to drug problems in the past and suffered from body dysmorphia, regularly posted photos on social media of his many body, face and neck tattoos.