Meghan Markle has broken cover following the Queen's death - and right at the centre of the Royal Family.
On Saturday, UK time, she joined Harry as well as William and Kate to meet mourners outside Windsor Castle.
The unexpected show of unity by the quartet followed King Charles' mention of his "love" for the Duke and Duchess of Sussex during his maiden speech on Friday.
The Sussex's joined the newly minted Prince and Princess of Wales as they walked down the driveway from Windsor Castle, west of London.
Harry and Meghan held hands as crowds initially cheered.
The four then went to talk to wellwishers and look at flowers from those who had come to remember the Queen.
They also read some of the myriad of tributes to the late monarch.
It is the first public appearance by the couples since the Queen's passing on Thursday.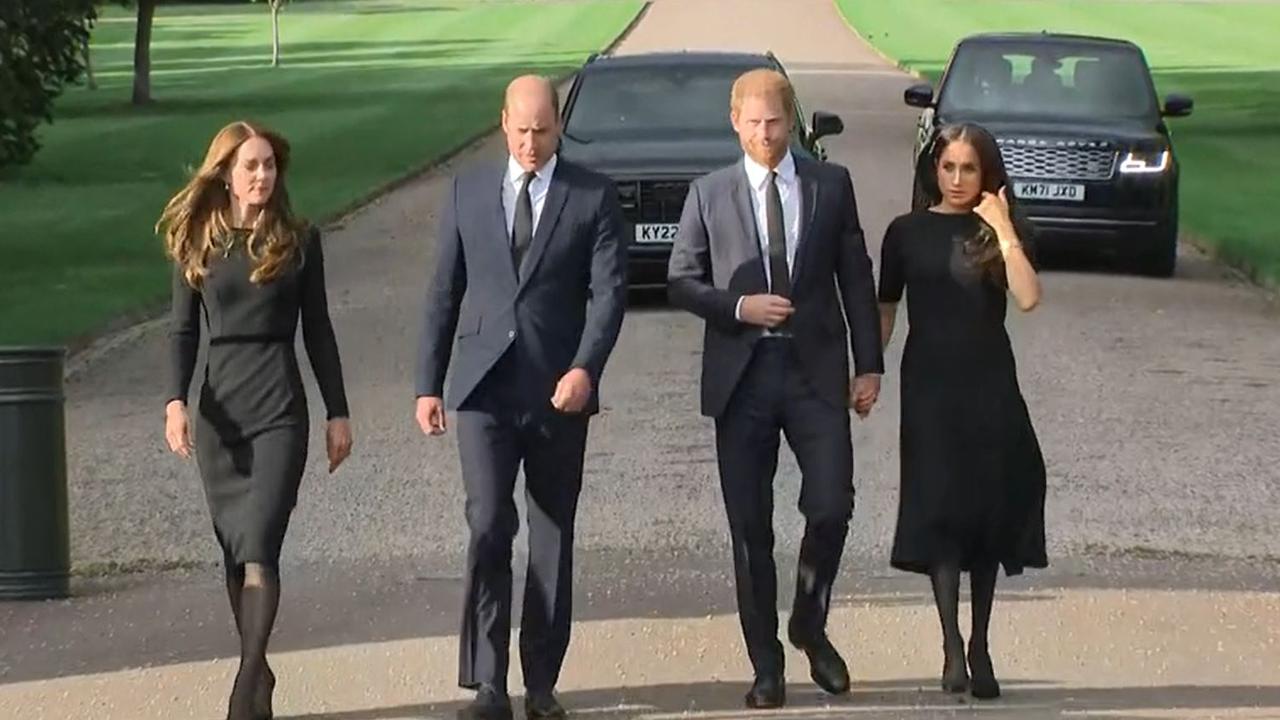 The Queen's death has been a rollercoaster ride for Markle.
It had been reported she was initially planning to rush up to Scotland with Harry, to be by the Queen's side.
King Charles reportedly then had a phone conversation with Prince Harry advising him not to bring his wife to Balmoral.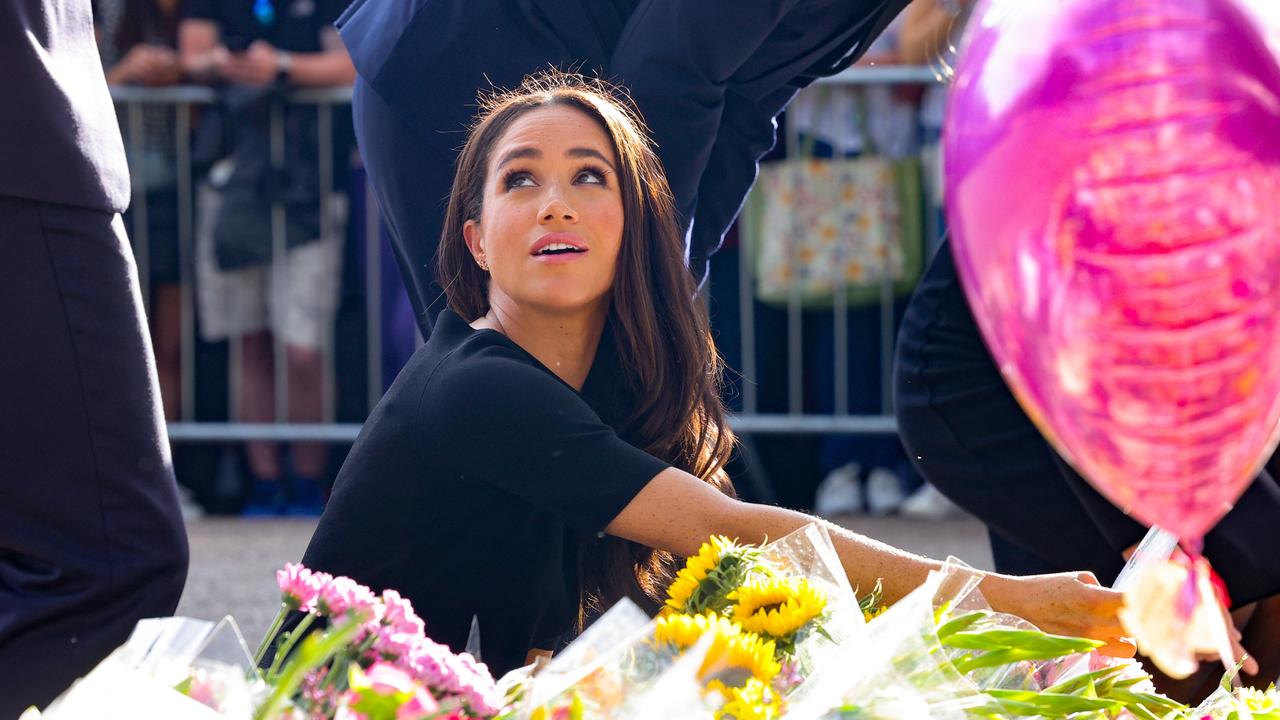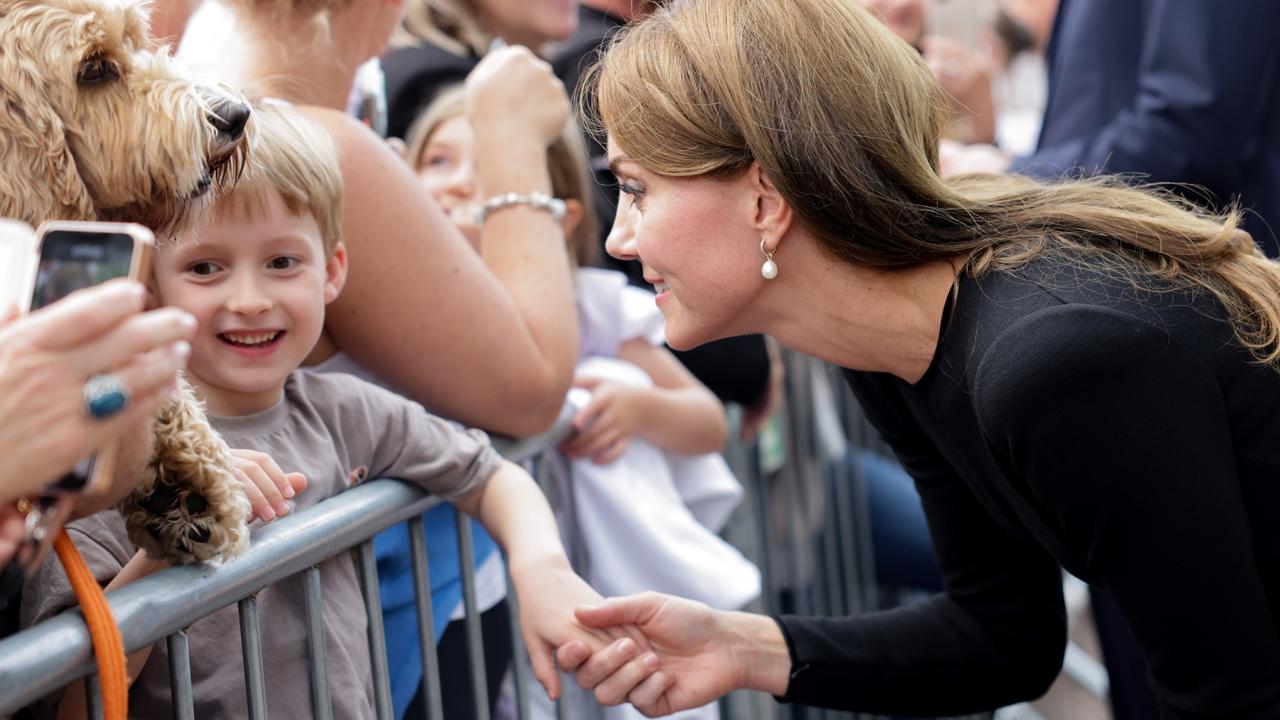 A source told The Sun: "Charles told Harry that it wasn't right or appropriate for Meghan to be in Balmoral at such a deeply sad time.
"It was pointed out to him that Kate was not going and that the numbers really should be limited to the very closest family. Charles made it very, very clear Meghan would not be welcome."
Just a week before the Duchess had given an eye-opening interview to magazine The Cutwhere she had suggested that the Duke had "lost" his father.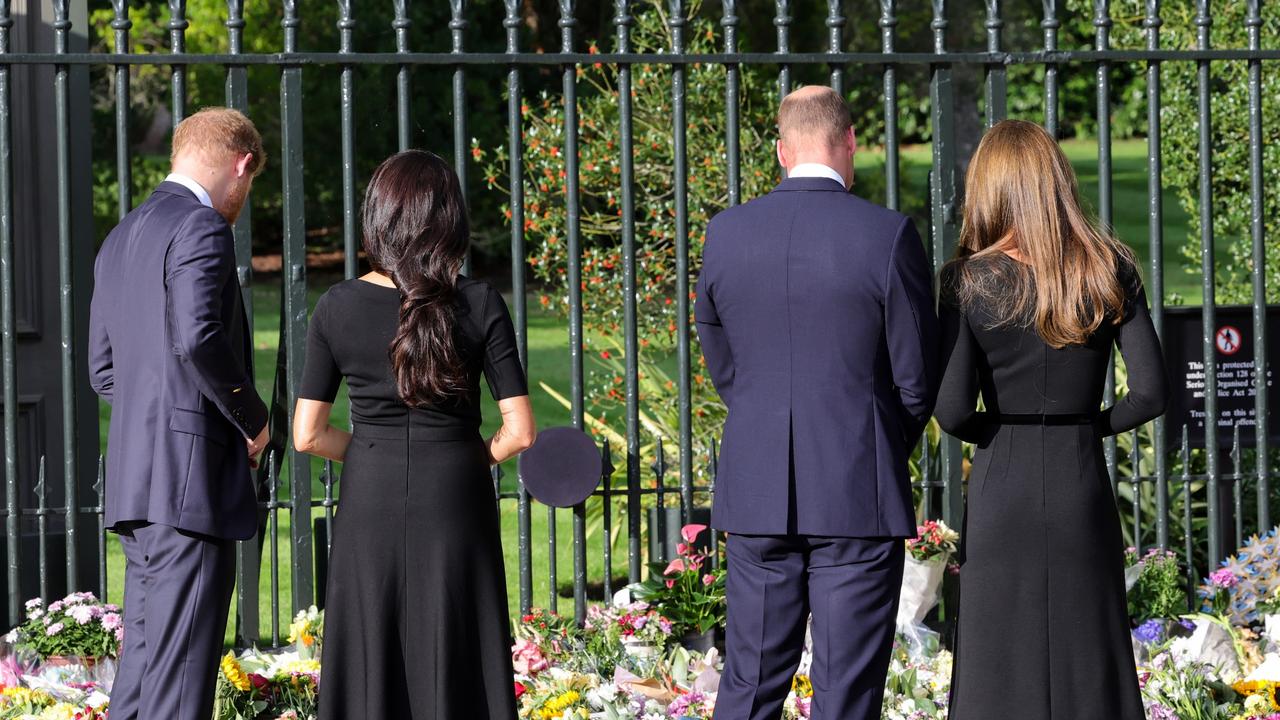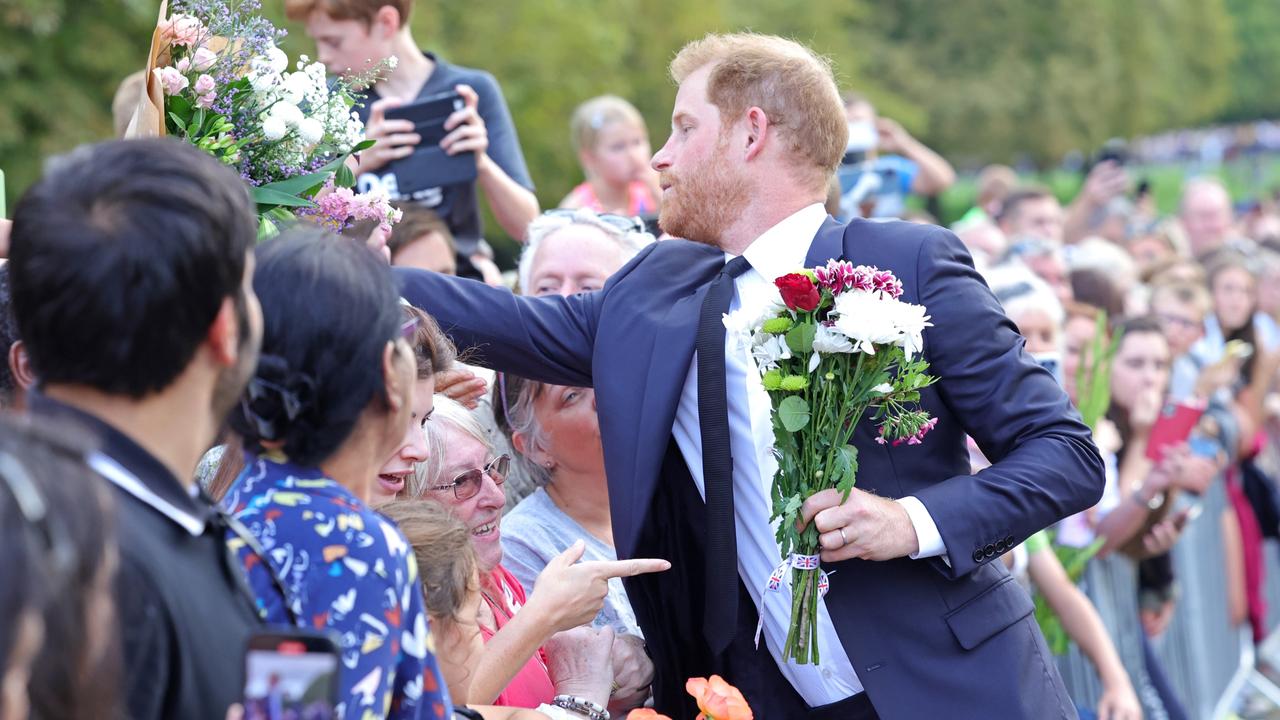 However, in his first speech the new King warmly mentioned the Sussex's.
"I want to express my love for Harry and Meghan as they continue to build their lives overseas," King Charles said.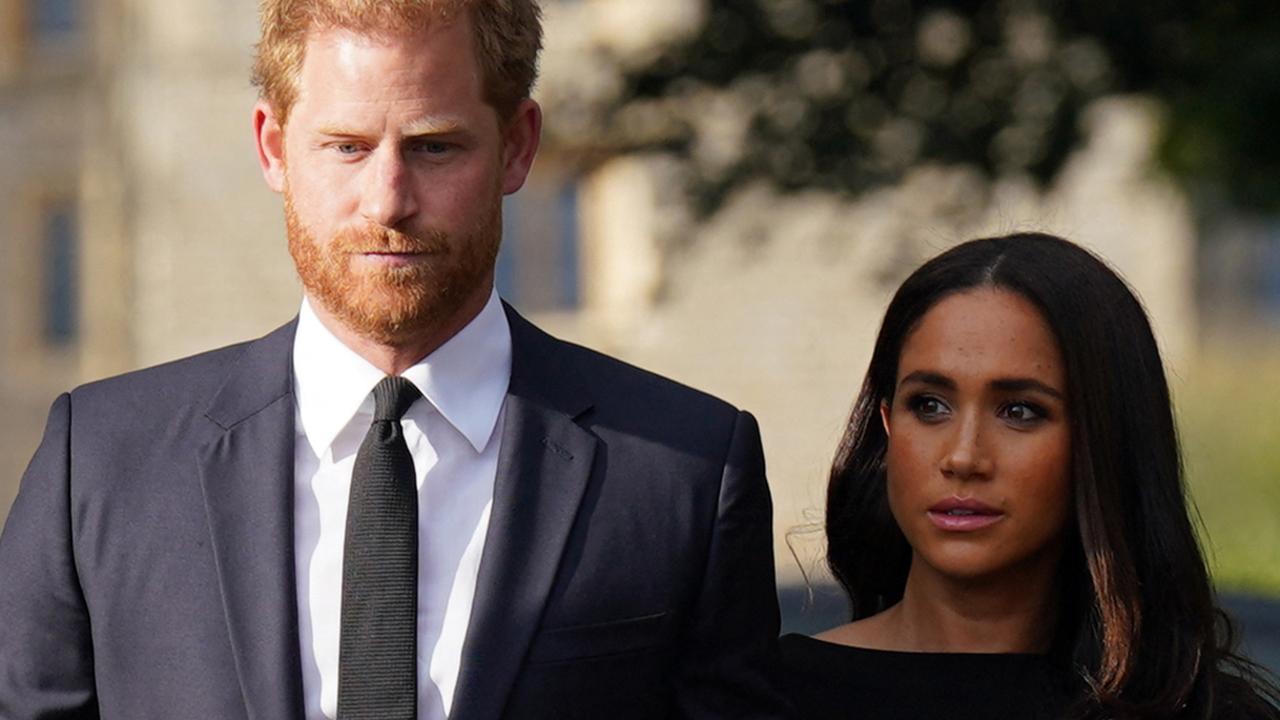 The Sussex children also received new royal titles. They are now known as His Royal Highness Prince Archie of Sussex and Her Royal Highness Princess Lilibet of Sussex.
As grandchildren of King Charles, the couple's children Archie and Lilibet now have the right to be a prince and princess, which they did not before as the Queen's great grandchildren.
That was said to have blindsided Markle who wasn't aware her children's titles would changeand left her in an awkward position given past suggestions Archie would be denied a title due to racism within the Royal Family.