In the cold, harsh light of global condemnation, Will Smith now says he's contrite.
He's "embarrassed", he now says. His violent behaviour was "unacceptable and inexcusable", he now knows.
But what did he know last night when he strode up on to the Oscars stage and slapped comedian Chris Rock in the face? According to him mere minutes later, he knew he was a fierce defender of his family.
Smith's belated apology, released through a statement on his social media, was full of words he should've said yesterday during his six-minute long acceptance speech for Best Actor.
"There is no place for violence in a world of love and kindness." Imagine if he had uttered that line on stage then. Imagine the impact that would've had on the tens of millions of people who were watching the live broadcast, and the hundreds of millions who have since seen the clips online and on the news.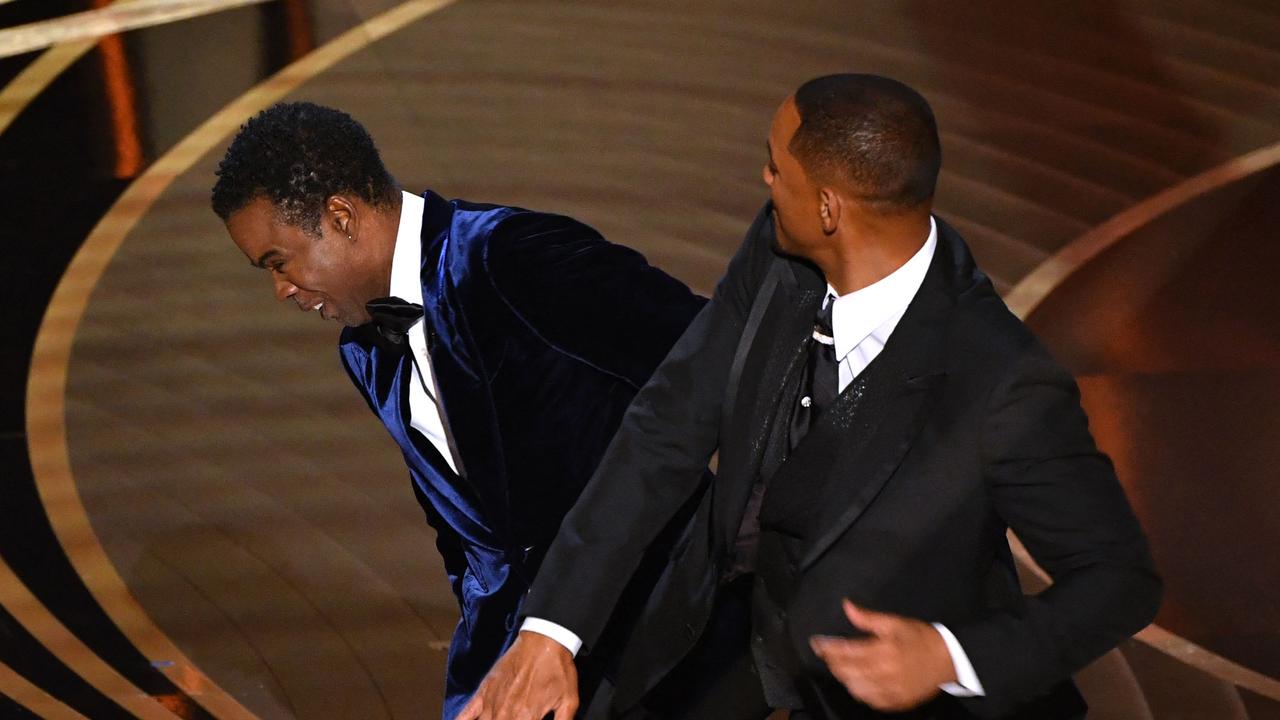 But we know Smith didn't feel the same remorse yesterday, and not just because he failed the most important test in the moment, that of recognition and regret for his assault against Rock.
How do we know this? We know because he spent the rest of the night partying away at the Vanity Fair afterparty, Oscar statue in hand and a massive smile plastered on his unbruised face while he sang along to his own hits. He was indeed getting jiggy with it, no sign he had committed an act of violence on a global stage.
We also know because he posted glib posts on social media, one in which he joked about how he and wife Jada Pinkett Smith dressed up to "choose chaos", as if all the fuss he caused was all just a bit of a lark. He followed that up hours later with another comment, "You can't invite people from Philly or Baltimore nowhere!!".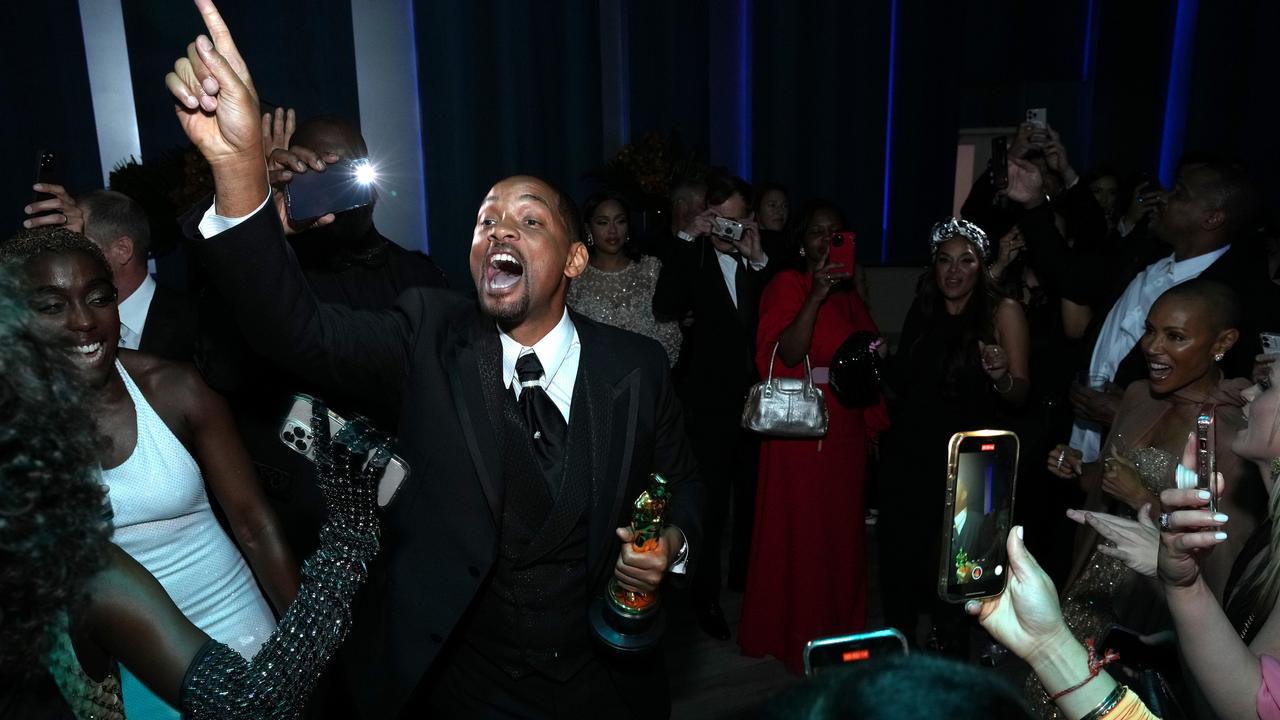 Those two exclamation marks doesn't exactly spell sombre reflection on his violent, public behaviour.
We all know celebrities live in sequestered bubbles, surrounded by hangers-on that validate their behaviour. If Smith was reading the room last night, it's no wonder he read it as him as the victim, whose long-awaited Oscars victory was ruined by Rock's crude taunt to Pinkett Smith.
Immediately following his act, he was greeted not by security to eject him from the venue, but by those rushing to comfort him. Bradley Cooper hugged him. Denzel Washington counselled him. Tyler Perry was by his side.
And then the rest of the room gave him a standing ovation.
Reports from the VF afterparty suggest other peers greeted him like a conquering hero back from war. They rushed over to congratulate him on his win, eager to bathe in the reflected glory of a superstar whose box office draw has made a lot of people in the industry a lot of money.
If Smith's own moral compass failed him last night, the collective didn't steer him in the correct direction.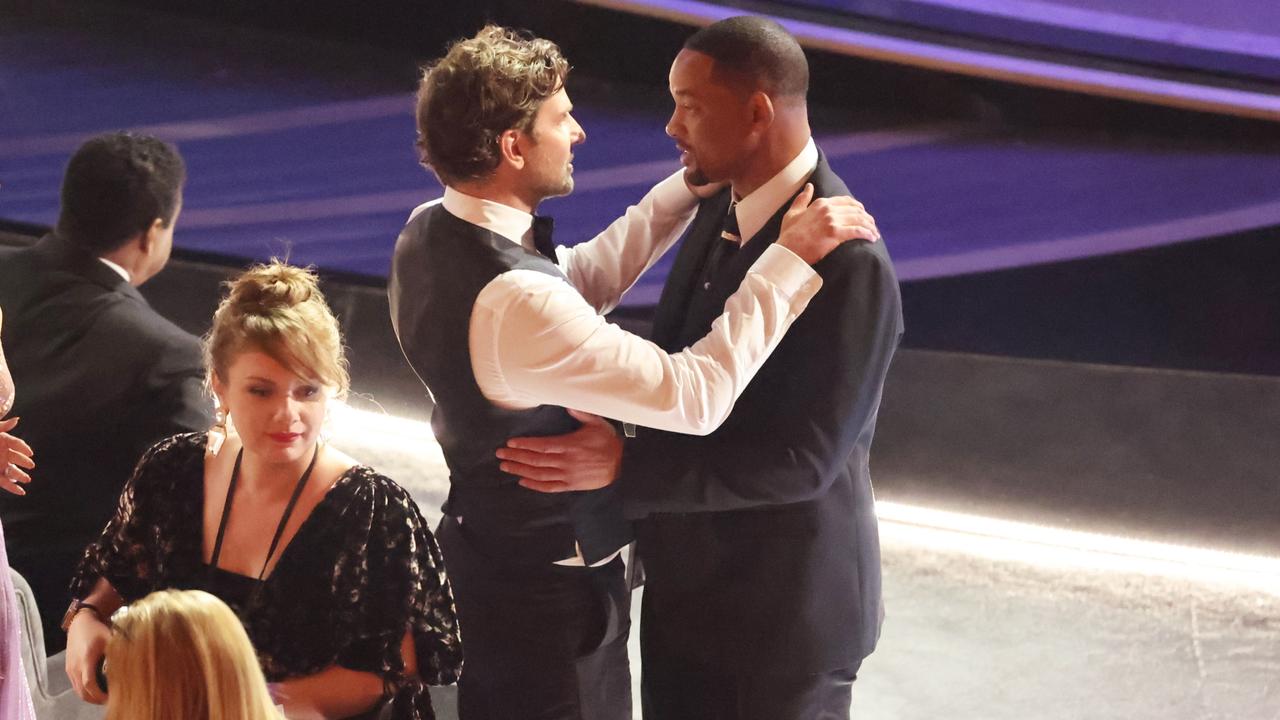 It's only after he stepped outside of his echo chamber, confronted with the international outrage – which, to be fair did include other Hollywood figures, such as Judd Apatow, who didn't drink the Smith Kool-Aid – did Smith and his team read the bigger room and realise they are in something of a PR quagmire.
It's no coincidence Smith's belated apology comes after the Academy of Motion Picture Arts and Sciences announced a formal review into the event's shameful proceedings – albeit it took the organisation almost a day to finally act after bungling the in-ceremony response and its toothless, pandering subsequent tweet.
The timing of Smith's apology screams of damage control, it screams of someone who doesn't want to see his Oscar rescinded in potential disciplinary action. It screams of someone who wants to be invited back to the Oscars next year and take his victory lap as the customary next presenter for the Best Actress category.
It screams of insincerity.