Donald Trump's most vocal critic in the Republican Party, Wyoming Congresswoman Liz Cheney, suffered a humbling defeat on Tuesday, US time, losing her primary election to a challenger backed by the former president.
Ms Cheney's landslide defeat to Harriet Hageman, a lawyer hand-picked by Mr Trump, means she has failed to claim her party's nomination and will therefore lose her seat in Congress after the midterm elections in November.
It marks an extraordinary nosedive in popularity for Ms Cheney, a staunch conservative who won her last Republican primary in 2020 with almost three-quarters of the vote.
The cause of her downfall can be summed up with a single word: disloyalty.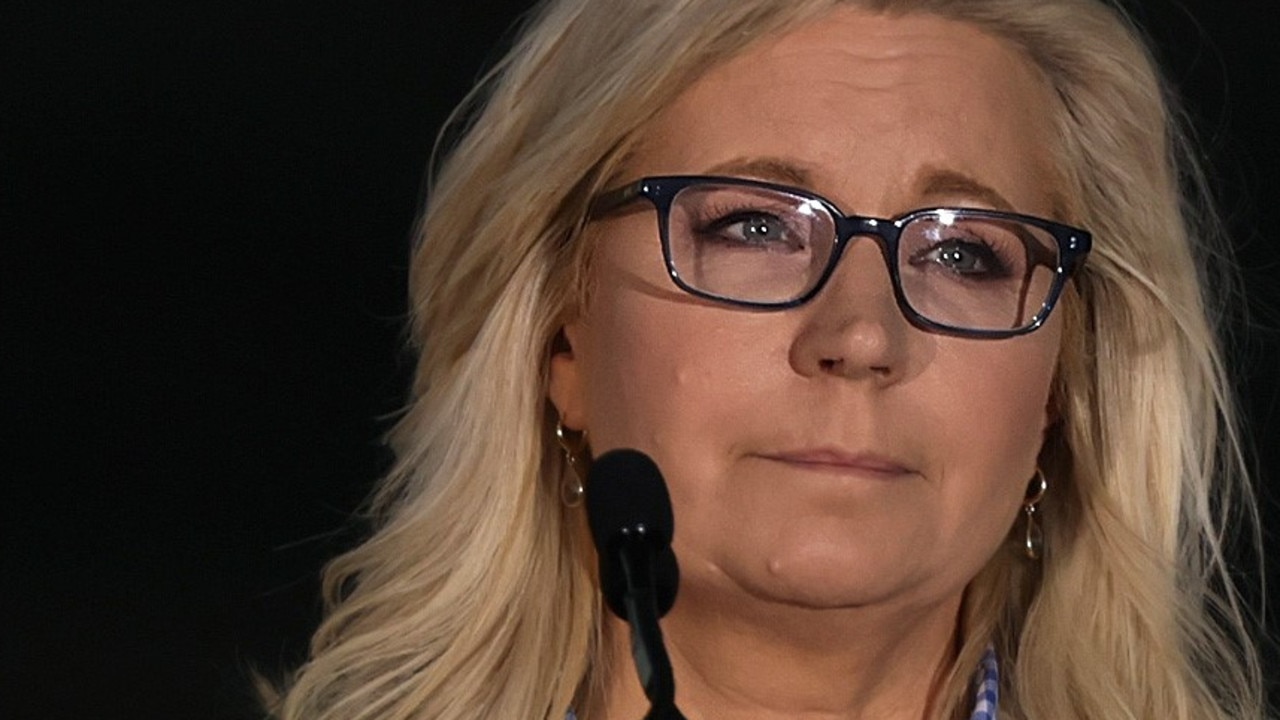 Since the Capitol riot on January 6, 2021, in which a mob of Mr Trump's supporters stormed the US Capitol Building in an attempt to prevent the certification of his defeat to Joe Biden, Ms Cheney has been a constant critic of the former president.
She was one of only ten Republicans to vote for his impeachment in the House of Representatives in the immediate aftermath of the riot, and irritated her colleagues when she refused to stop publicly contradicting his debunked claims about voter fraud.
Ejected from her leadership role inside the Republican Party, Ms Cheney went on to become one of just two Republicans serving on the committee tasked with investigating January 6, the events surrounding it, and Mr Trump's role in inciting it.
She has gone so far as to suggest Mr Trump could face criminal charges.
The former president led a chorus of Republican voices celebrating her primary defeat on Tuesday night.
"Liz Cheney should be ashamed of herself, the way she acted, and her spiteful, sanctimonious words and actions towards others," Mr Trump wrote on his social media platform.
"Now she can finally disappear into the depths of political oblivion where, I am sure, she will be much happier than she is right now."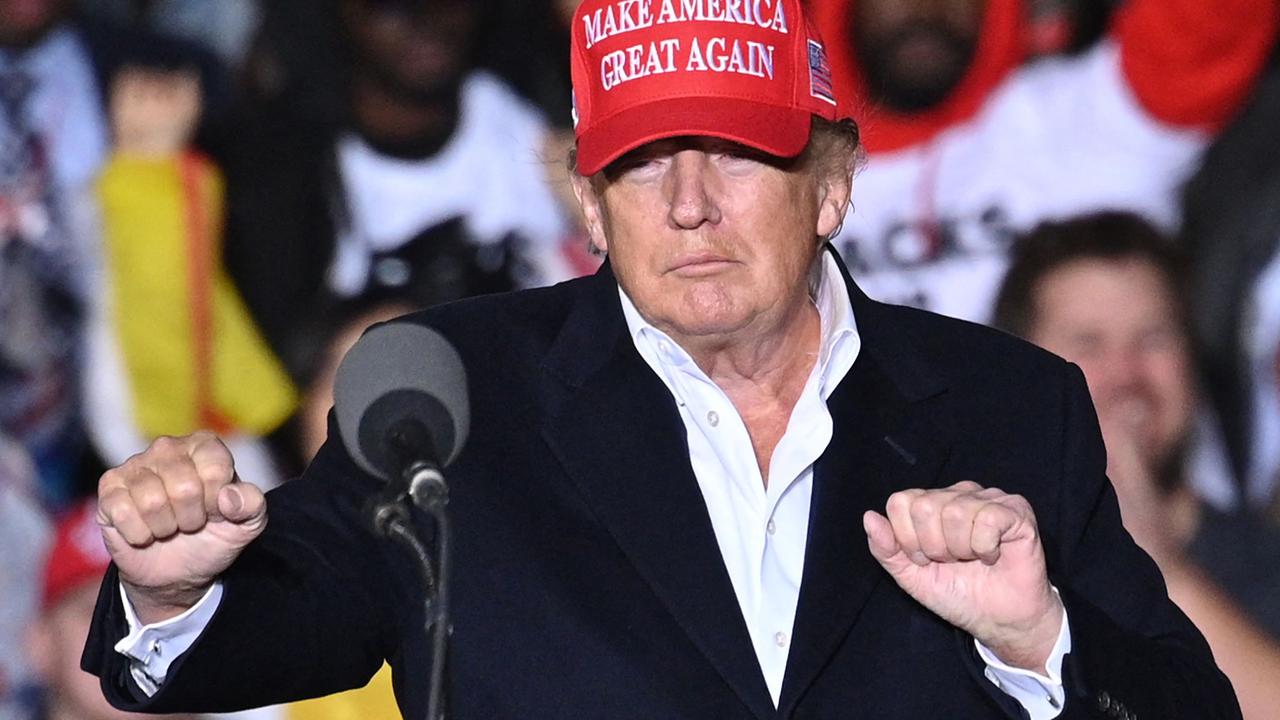 'Now the real work begins'
Ms Cheney appears to have no intention of disappearing into political "oblivion". She started her speech conceding the race to Ms Hageman by saying "our work is far from over".
"Two years ago, I won this primary with 73 per cent of the vote. I could easily have done the same again. The path was clear. But it would have required that I go along with President Trump's lie about the 2020 election," Ms Cheney told a modest crowd of supporters.
"It would have required that I enable his ongoing efforts to unravel a democratic system and attack the foundations of our republic. That was a path I could not and would not take.
"No House seat, no office in this land is more important than the principles that we are all sworn to protect. And I well understood the potential political consequences of abiding by my duty.
"Our republic relies upon the goodwill of all candidates for office to accept, honourably, the outcome of elections. And tonight, Harriet Hageman has received the most votes in this primary. She won. I called her to concede the race.
"This primary election is over, but now the real work begins."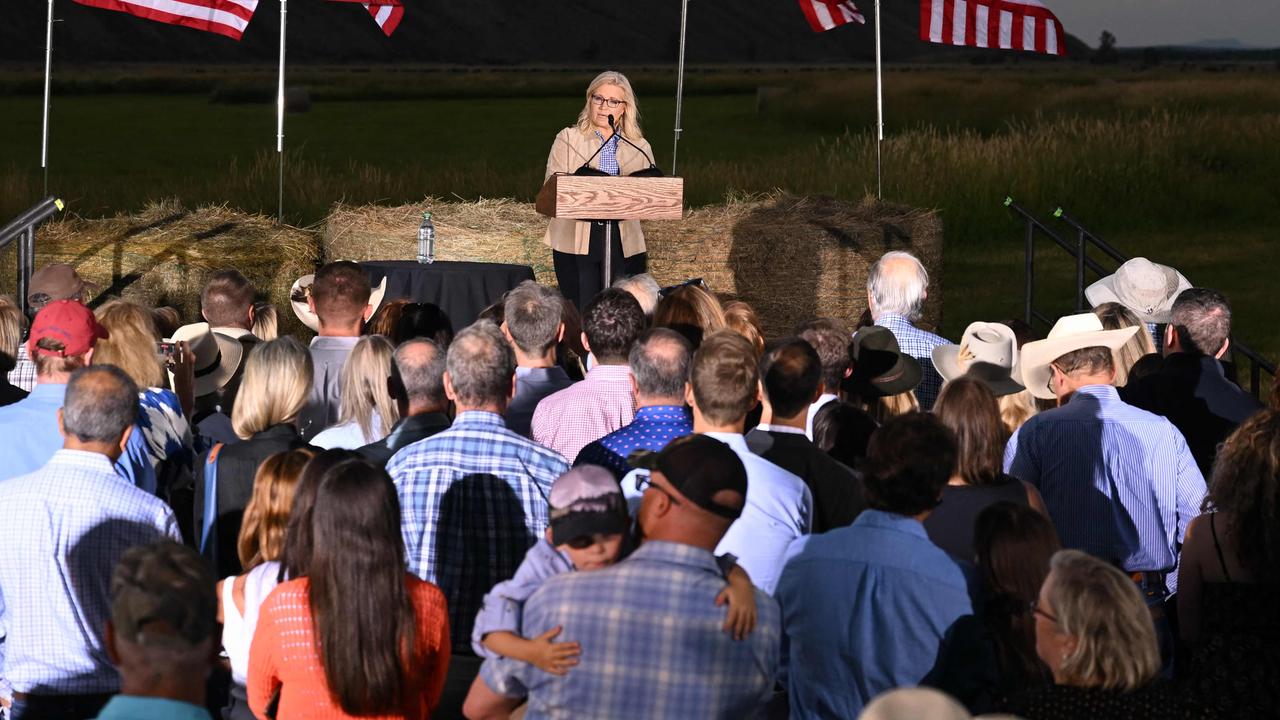 Ms Cheney's defeat is no surprise, and speculation has been building for months that she will run for president in 2024 in an effort to deny Mr Trump the White House – however long the odds may be of her mounting a serious challenge to him.
She further fuelled that idea by invoking the example of former president Abraham Lincoln, who led the Union through the Civil War.
"The great and original champion of our party, Abraham Lincoln, was defeated in elections for the Senate and the House before he won the most important election of all," said Ms Cheney.
"At the heart of the attack on January 6 is a willingness to embrace dangerous conspiracies that attack the very core premise of our nations.
"If we do not condemn the conspiracies and the lies, if we do not hold those responsible to account, we will be excusing this conduct and it will become a feature of all elections. America will never be the same.
"We must be very clear-eyed about the threat we face and about what is required to defeat it. I have said since January 6 that I will do whatever it takes to make sure Donald Trump is never again anywhere near the Oval Office.
"I'm a conservative Republican. I believe deeply in the principles and the ideals on which my party was founded. I love its history, and I love what our party has stood for. But I love my country more."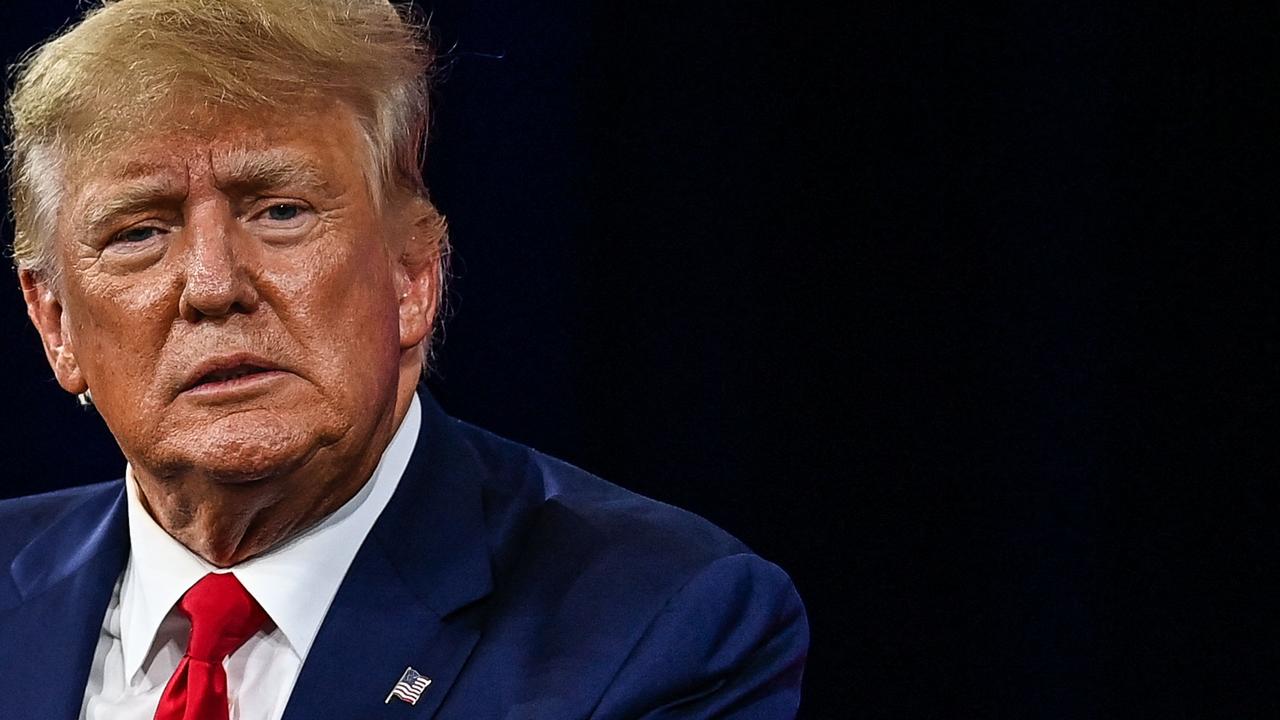 Trump labels beaten Cheney 'a fool'
Mr Trump responded to Ms Cheney's concession speech with an uncharitable assessment.
"Liz Cheney's uninspiring concession speech, in front of a 'tiny' crowd in the great state of Wyoming, focused on her belief that the 2020 presidential election was not, despite massive and conclusive evidence to the contrary, rigged and stolen," he said.
(Here is where I must insert the traditional note that Mr Trump had every opportunity to provide evidence for his claims in court after the election. He provided none. A parade of judges – several of them conservatives appointed by Mr Trump himself – threw out his challenges to the results, and frequently berated his lawyers for bringing spurious cases.)
Mr Trump added that Ms Cheney "is a fool who played right into the hands of those who want to destroy our country", and called for the "dissolution" of the January 6 committee "of political hacks and thugs".
The woman who replaced Ms Cheney as leader of the Republican caucus last year, New York Congresswoman Elise Stefanik, described her as "Nancy Pelosi's puppet" in a statement congratulating Ms Hageman.
Ms Pelosi, a Democrat, is the current House Speaker.
"Harriet is a true America First patriot who will restore the people of Wyoming's voice, which Liz Cheney had long forgotten," said Ms Stefanik.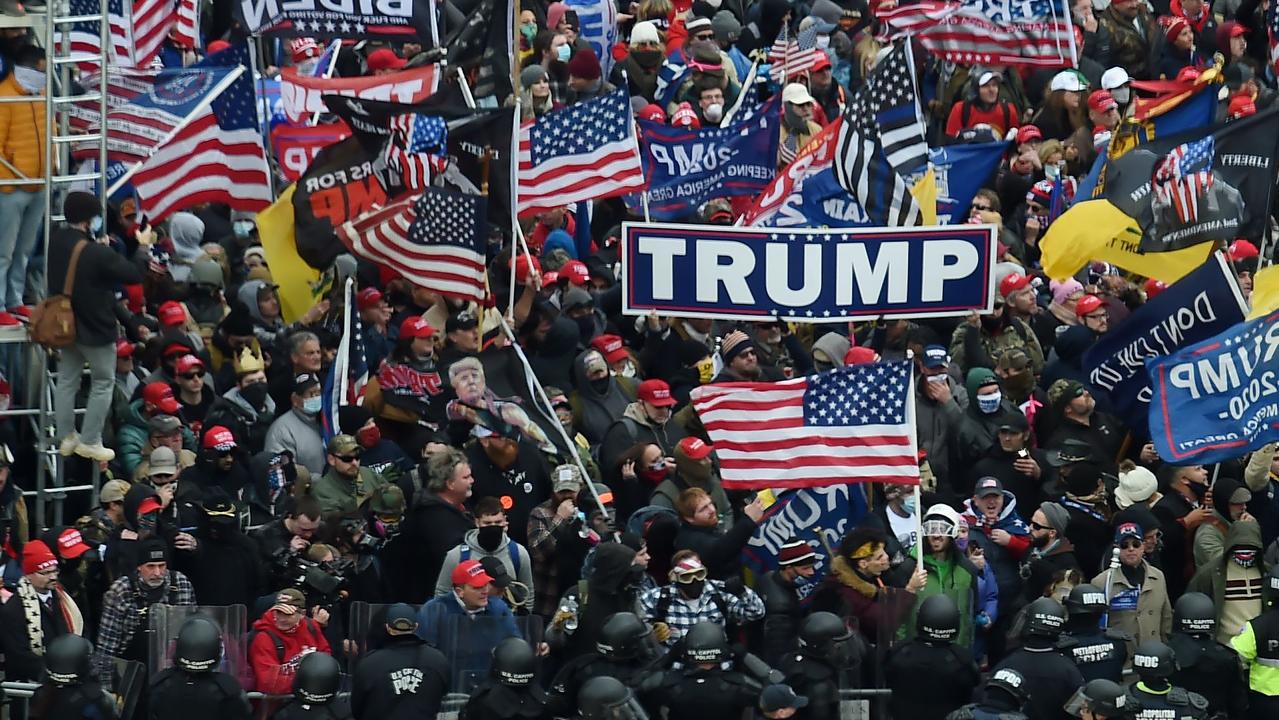 There was also praise for Ms Cheney, though mainly from Republicans who have long opposed Mr Trump's grip on the party.
"Liz Cheney may have lost tonight, but she has earned a place among honourable Americans who put country over party and political ambition," said political strategist turned pundit Ana Navarro-Cardenas.
"History will lump most of her Republican colleagues together as forgettable cowards. She will be remembered and admired as a profile in courage."
"I have worked for and advised countless elected officials, but no leader has inspired me more than Liz Cheney," said Alyssa Farah, who was White House communications director under Mr Trump but has since turned against him.
"There's an undeniable power to a woman standing athwart history, throwing it all on the line to do what's right."
"Liz Cheney's loss diminishes our party," said John Bolton, who was one of Mr Trump's national security advisers during his presidency. He, too, is now a vocal critic of his former boss.
"By putting her constitutional responsibilities above partisanship and political future she deserves the highest possible praise. Attacks against Republicans based merely on disagreements about Trump must end."
The morning after her defeat (Wednesday night, Australian time), Ms Cheney was interviewed on NBC News. Host Savannah Guthrie pressed her for a straight answer on whether she was planning to run for president.
"You didn't answer me yes or no," Guthrie said after a generic non-answer.
"(It's) a decision I'm going to make in the coming months. I'm not going to make any announcements this morning," Ms Cheney replied.
"But it is something that I'm thinking about."