Rio de Janeiro (CNN) - As the final whistle sounded Fiji's rugby sevens captain Osea Kolinisau sank to his knees, struggling to take in what he and his team had achieved.
The Pacific island nation's long wait for an Olympic medal was over. And when it finally arrived, it was a gold in a sport embraced with near-religious fervor among its 900,000 people.
Billed as heavy favorites ahead of the tournament, Fiji delivered with an emphatic, bruising 43-7 defeat of Great Britain.
"I was just thankful to the lord for blessing us and giving us an opportunity to win in a mega-sport arena like the Olympics," Kolinisau told a press conference that began with the sound of applause.

"I never dreamed of being an Olympian, let alone being a medalist, let alone being a gold medalist. So I was just thankful to up above for the journey God has brought me on."

This landmark triumph arrived at Fiji's 14th Summer Games and in sevens' first appearance in the Olympic program. The raucous atmosphere at a packed-out Deodoro Stadium suggested the country and the sport had been well received by the locals.

And in a bid to further endear themselves to one particular distinguished guest, Fiji's players knelt when handed their medals by Britain's Princess Anne.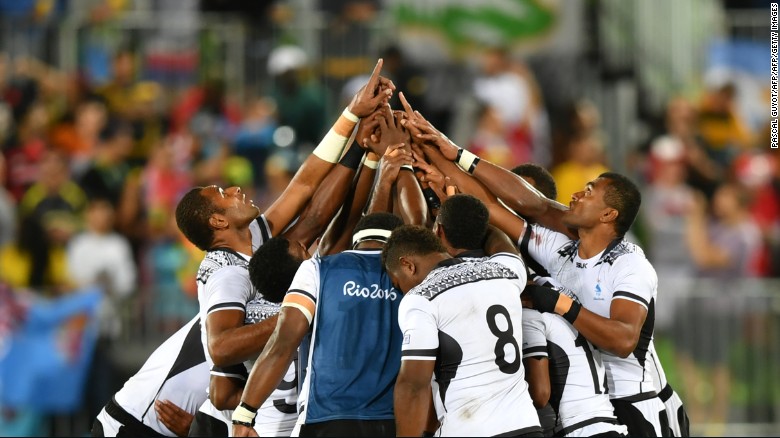 Fiji's players pray after victory in the men's rugby sevens gold medal match.
Read More(...)