There is very little LeBron James has to do anymore to spark massive reaction from America and he's done it once again.
A trailer for the latest episode of "The Shop", James' unscripted show where celebrities and sports stars talk freely in a barber shop setting, showed James discussing WNBA star Brittney Griner, who has been jailed in Russia since February, days before the nation's invasion of Ukraine.
Watch Australia v Jordan FIBA Men's Asia Cup Live with ESPN on Kayo. Tuesday 12th July from 6PM AEST. New to Kayo? Try 14-Days Free Now >
Last week, Griner pleaded guilty to her charges, which stem from bringing vape cartridges with cannabis oil into Russia. The charges come with a possible 10-year prison sentence.
But in the teaser for the July 15 episode, James sparked outcry when he was shown speaking of the Griner case and questioning if she'd want to return home after being left five months in custody.
"She's been there over 110 days. Now, how could she feel like America has her back? I would be feeling like, 'Do I even want to go back to America?'" James said in the video.
James has become a lightning rod for right wing groups over his support of Black Lives Matter, his silence on issues in China due to the NBA's links to the nation, and his outspoken opinions on contentious issues.
Former president Donald Trump has also taken shots at James, last year saying: "His RACIST rants are divisive, nasty, insulting, and demeaning. He may be a great basketball player, but he is doing nothing to bring our Country together!"
Inevitably James' comments sparked backlash but the Lakers star took to Twitter to defend his stance.
"My comments on "The Shop" regarding Brittney Griner wasn't knocking our beautiful country. I was simply saying how she's probably feeling emotionally along with so many other emotions, thoughts, etc inside that cage she's been in for over 100+ days! Long story short #BringHerHome," James tweeted, followed by "#FreeBG".
While it didn't stop the backlash, some also said they understood what James meant.
Griner, a two-time Olympic gold medallist and WNBA champion said she was "in a rush packing and the cartridges accidentally ended up in my bag."
Her lawyer Alexander Boykov called for "as soft a sentence as possible."
Moscow hit back via Deputy Foreign Minister Sergei Ryabkov, saying that US "hype" over Griner would not help her case.
"It does not just distract from the case but creates interference in the core sense of the word. Silence is needed here," he said.
The Washington Post reported Moscow would be willing to co-operate with US officials once the trial is complete.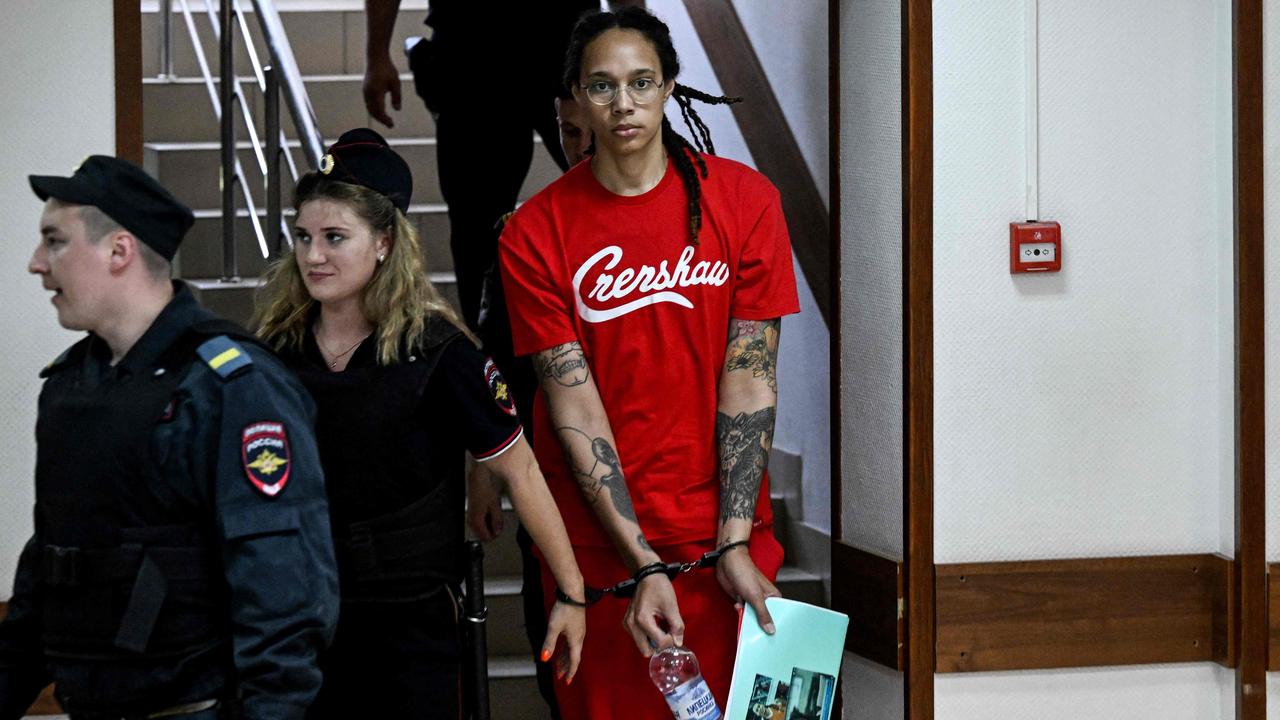 Griner penned a letter to US president Joe Biden asking for help which was delivered on July 4.
"As I sit here in a Russian prison, alone with my thoughts and without the protection of my wife, family, friends, Olympic jersey, or any accomplishments, I'm terrified I might be here forever," an extract of Griner's letter read.
Last week, head coach of Griner's WNBA team the Phoenix Mercury questioned if James would have been detained for this long if he was in her position.
"If it was LeBron, he'd be home, right?" Nygaard said. "It's a statement about the value of women. It's a statement about the value of a black person. It's a statement about the value of a gay person. All of those things. We know it, and so that's what hurts a little more."