Nine people are believed to have been killed in a mass shooting in the United States, with police descending on a crime scene in Los Angeles.
According to the Los Angeles County Police Department, the shooting occurred at about 10.22pm on Saturday night, local time, in Monterey Park, about 16 kilometres from downtown Los Angeles. It appears to have taken place at a dance club.
"Los Angeles County Sheriff's homicide detectives are responding to assist the Monterey Park Police Department with a shooting death investigation. There are nine deceased. There is no additional information at this time," the department said in a brief statement.
It is unknown how many additional people may be injured.
The gunman, a male, "fled the scene and remains outstanding", police told reporters.
Earlier, The Los Angeles Times relayed an estimate from a police source that there were "more than a dozen" casualties.
The publication spoke to a restaurant owner from the area, Seung Won Choi, who said three people rushed him into his seafood barbeque restaurant and told him to look the door, saying a man with a semiautomatic gun was nearby.
A Chinese New Year festival which typically attracts up to 100,000 people had been taking place in the area. It is unclear whether the shooting was linked to that event.
Wong Wei told the publication he was at the dance club in question on Saturday night. He said his friend emerged from a bathroom after the shooting started and saw three bodies.
John, 27, who declined to give his last name, lives near the shooting site and told The LA Times he heard gunshots after arriving home at 10pm.
"My first concern was I know they're having a Lunar New Year celebration," he said.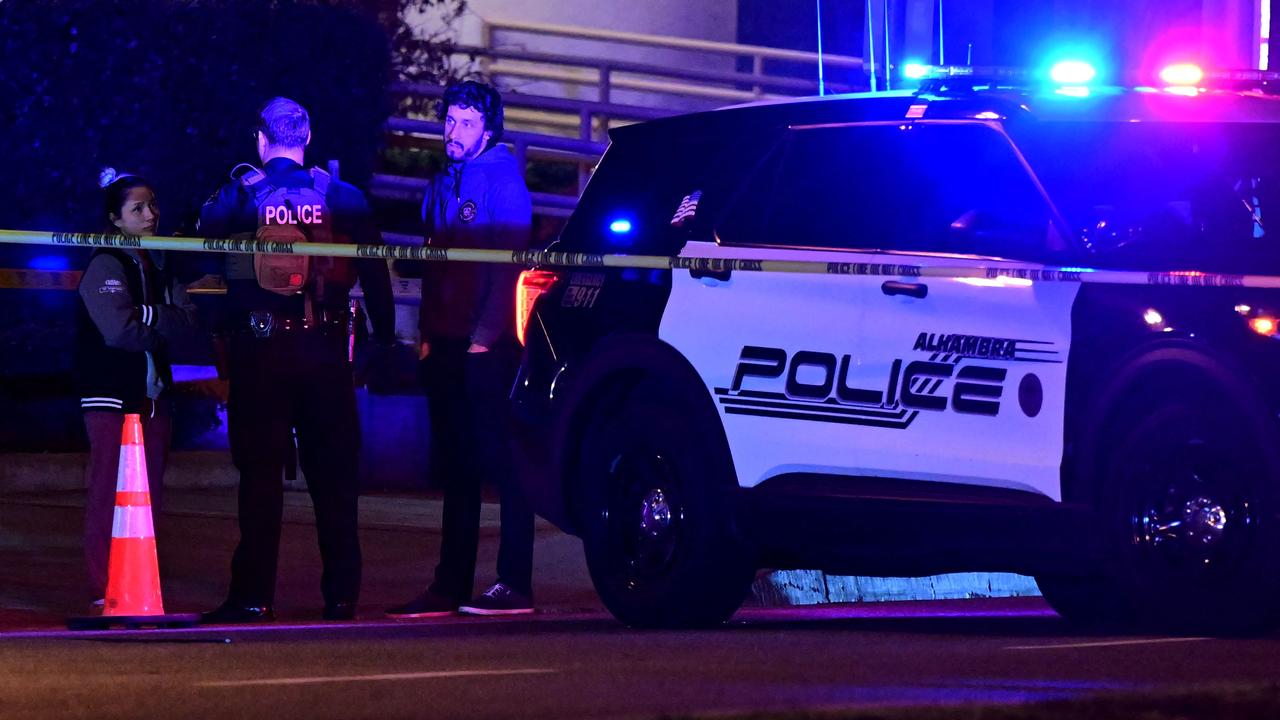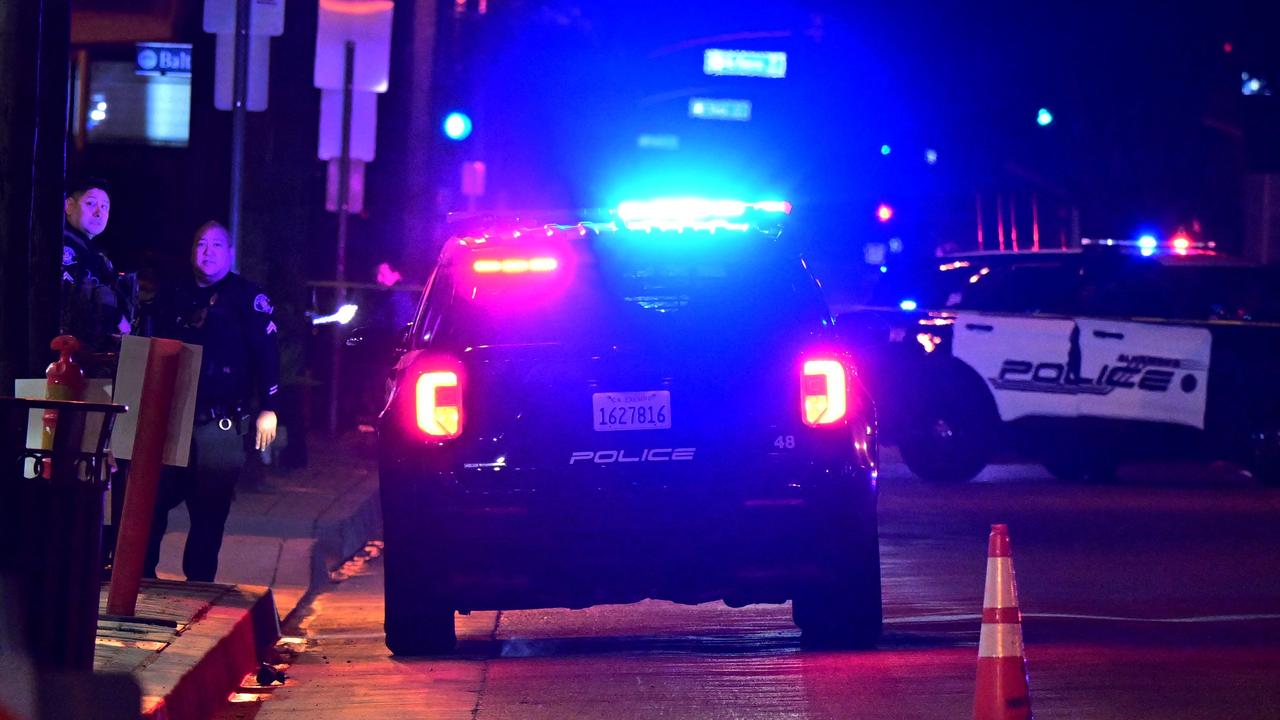 Videos posted on social media showed police and fire units swarming an area on Garvey Avenue and treating victims.
"Our hearts go out to those who lost loved ones tonight in our neighbouring city, Monterey Park, where a mass shooting just occurred," said Los Angeles city controller Kenneth Mejia, writing on Twitter.
While the motive for the shooting is unclear, Simu Liu, an actor best known for his role as Shang-Chi in the Marvel cinematic universe, suggested it could be racially motivated.
"A terrible act," he said.
"For those who are unfamiliar, Monterey Park is a city in LA County that is majority AAPI (Asian American and Pacific Islanders). It's the home of Asian American families, parents, grandparents, siblings, sons and daughters, aunts and uncles. All of whom were looking forward to celebrating the New Year this weekend.
"I am shocked, saddened, angered and heartbroken for the families who have been affected tonight."
He requested links to any fundraisers that emerge for the victims, saying "I'd like to give what I can".
More to come.