Three people have died after a gunman opened fire at a renowned university campus in the US.
Multiple law enforcement agencies responded to Michigan State University on Monday evening after shots were fired in two separate locations.
Campus police said that there were at least five people in hospital with life-threatening injuries, while a single suspect was still on foot as of 11:30pm.
"The suspect description is a short male with a mask, possibly Black. Please continue to shelter in place," MSU police said.
The suspect was described as wearing a blue jacket and red shoes.
Police first issued a shelter-in-place order at 8:40pm, saying that shots were fired near Berkey Hall on the northern boundary of campus. Another shooting was reported around 9:26pm. at IM East, a gym on campus.
Reports from local media claim the gunman killed himself after being surrounded by police, at around midnight local time.
Police said the shooter was 43-year-old male with no known connection to the college.
"We have no idea why he came to campus to do this," they said in a statement.
University police said they have not yet identified the victims, and do not know whether the shooter had any affiliation with the school.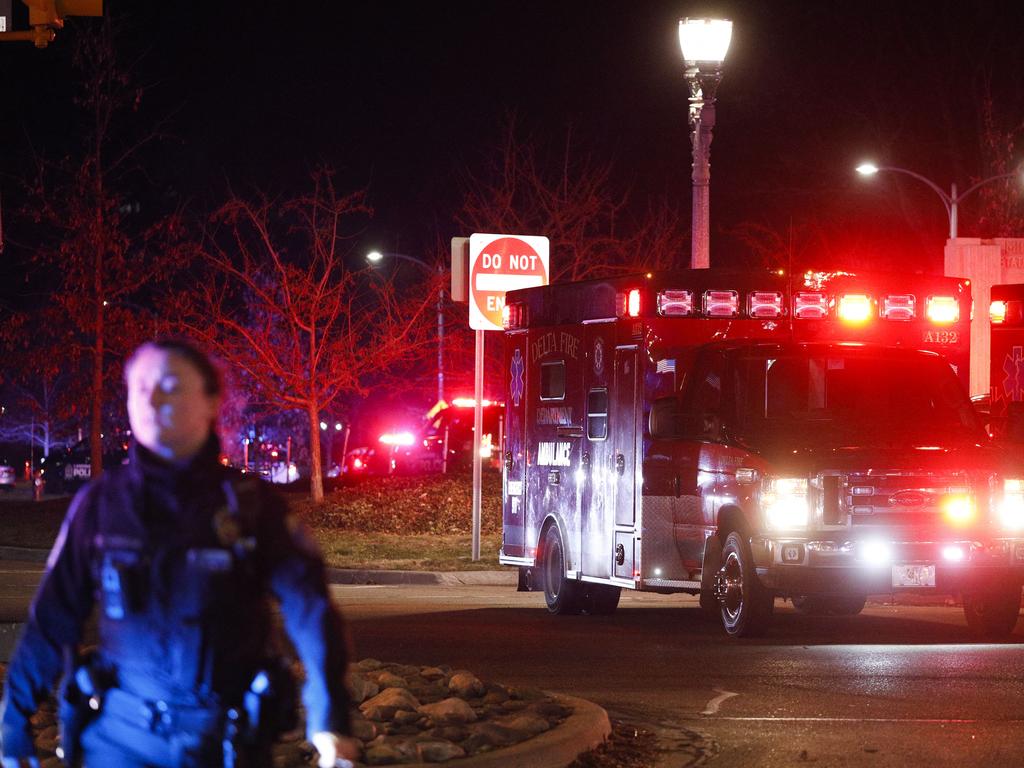 Authorities said victims had been transported to the nearby Sparrow Hospital.
Michigan State University has an enrolment of over 50,000 students, several of which remain in lockdown after the incident.
University police on Monday night sent out an alert warning the campus community to "Run, Hide, Fight," according to Freep.com.
"Run means evacuate away from danger if you can do so safely, Hide means to secure-in-place, and Fight means protect yourself if no other option," the message said.
Interim deputy university police chief Chris Rozman said the lockdown was lifted around 12:30am local time.
"This truly has been a nightmare that we are living tonight but we have remained laser focused on the safety of our students," he said.
"We are relieved to no longer have an active threat on campus, while we realize there is so much healing that will need to take place. I can only imagine how parents are feeling right now."
Read More (...)