It's the single biggest event in Apple's calendar and rumours are running wild – but there's likely to be some glaring absences from the tech giant's jamboree.
Apple is poised to make some game-changing alterations to a slew of products at its massive annual launch event this week.
Get set for the iPhone 14, Apple Watch 8 and Air Pods 2 – all launched just in time for Christmas.
But there are also set to be some long-rumoured products and changes that will be absent from the tech jamboree.
Meanwhile some iPhone users could be disappointed, as the gap between the standard iPhone and the pimped up "Pro" version is set to become starker, with the more expensive version getting a faster processor and better camera.
Prices for lower specification iPhone 14 models are expected to be around $1350, heading up to $1850.
And one of the biggest visual changes said to be on the cards is the removal of the distinctive notch at the top of the iPhone screen.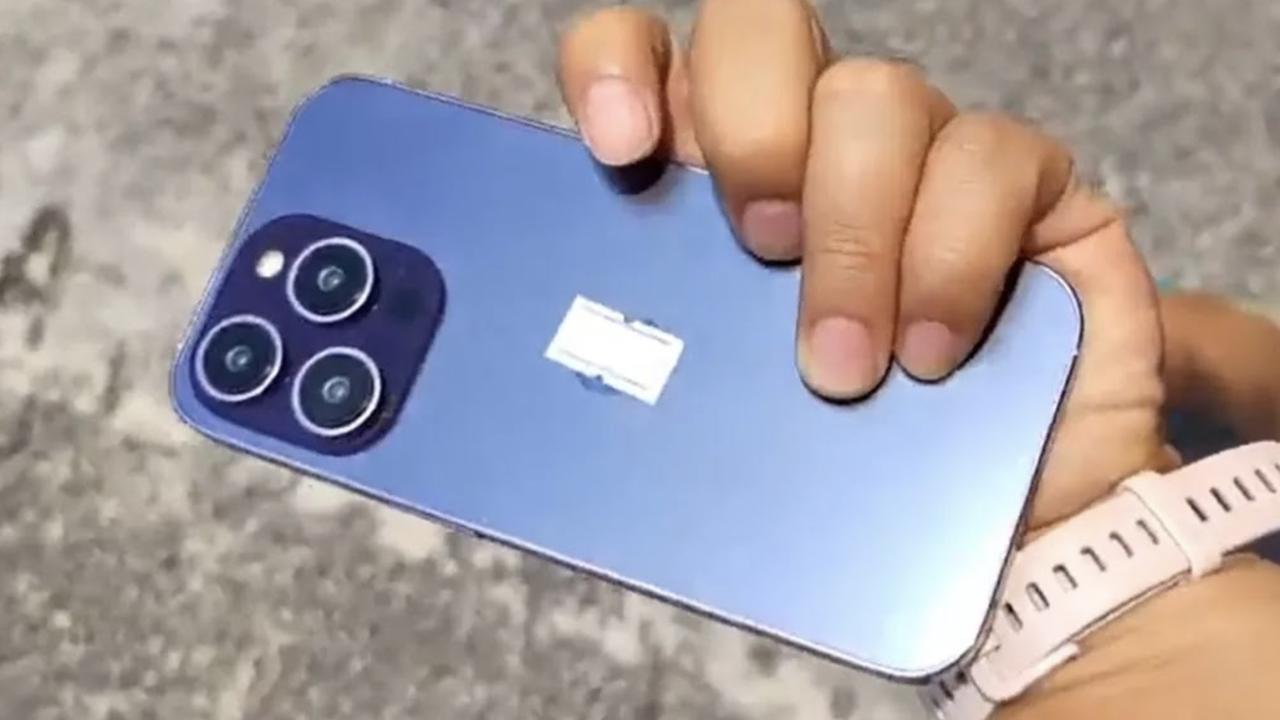 Apple 'far out' event – when it happens
All will be revealed by Apple chief executive officer Tim Cook at 10am on Wednesday California time, which will be 3am Thursday AEST.
For the first time in three years, the launch will take place in person at Apple Park, the space-age doughnut shaped headquarters of the $US2.5 trillion ($A3.7 trillion) tech giant, located in Cupertino, south of San Francisco.
It will also be livestreamed on Apple's website and social media platforms.
The theme for the event is "far out" and the material accompanying the launch is heavy into stars and space. It's led some to interpret that's a nudge that the cameras on the new phones will be able to peer into the heavens with more clarity – or at least take better night-time shots.
There is always a heap of scuttlebutt when it comes to Apple launches. So we won't really know what's what until the wee hours of Thursday morning.
But here's the most reliable expectations of the big Apple event.

iPhone 14 debut
Just in time for your Christmas shopping list, there's a new iPhone in town – this one is the 14th integration since the revolutionary gadget was debuted in 2007.
There is thought to be a new standard model as well as Pro versions – as now – and then a middle model either called a 14 "Plus" or "Max" depending on what rumour you want to go with.
The design is not expected to change radically but it could be thicker to fit in a better battery.
Several leaks have also suggested the notch is no more. Instead a less intrusive lozenge or pill shape – which may or may not be in two parts – will take up a smaller space at the top of the phone with the sensor and camera within. The screen will then wrap around that.
That could leave more room for icons at the top of the screen, such as a clearer battery indicator.

Also expect a shimmery purple hue to be added to the list of shades available.
An "always on" feature on the iPhone 14 is rumoured – this will show some key information at all times, such as battery life and weather. Users will no longer need to press the screen to bring the phone to life.
The iPhone Pro is expect to sport a chunkier 48MB camera capable of 8K video recording. The front face selfie camera could also be improved with autofocus and more natural depth of field.
Say goodbye to mini sized iPhones, however. They're said to be on the out. Rather Apple will have just two sizes – either 6.1 inches (15.5cm) in length or 6.7 inches (17cm).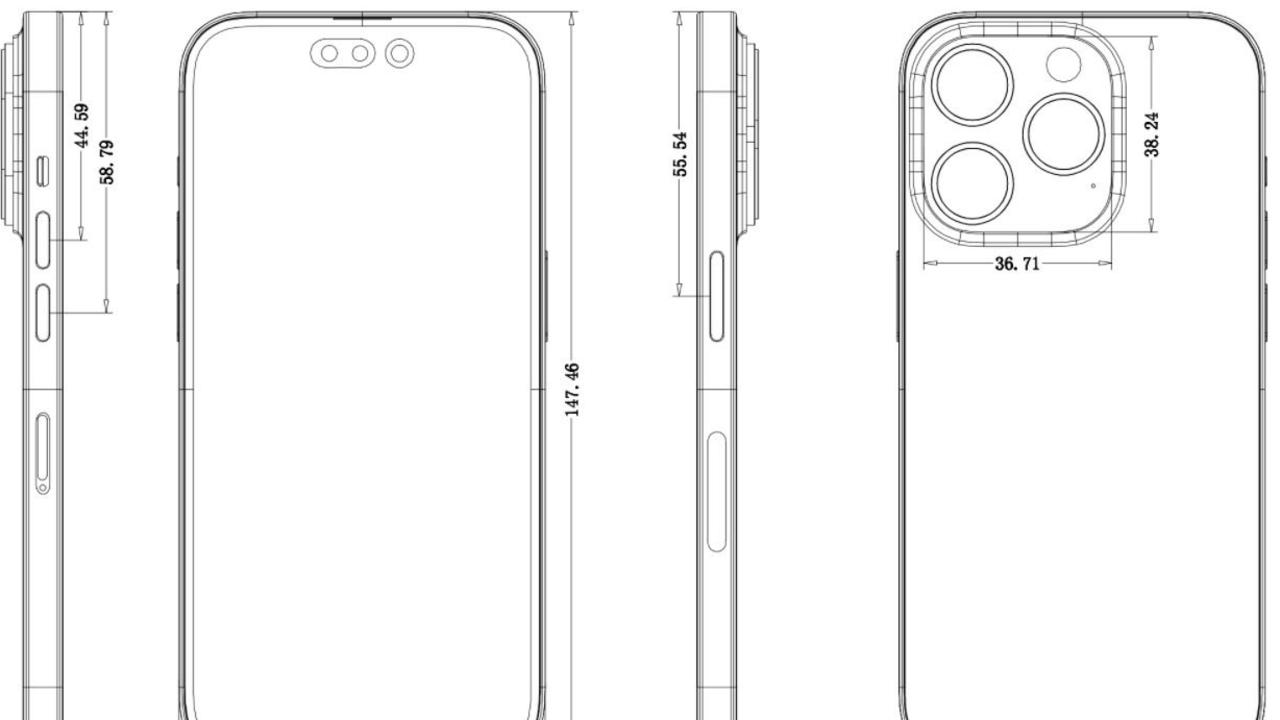 Big gulf between iPhone 14, 14 Max and 14 Pro
Naturally the bigger and more expensive phones are schmicker.
"This year that gap could be even wider than before," said website TechRadar.
One area is the camera. The standard iPhone 14 may only get a 12MB camera, far less powerful than the Pro's 48MB.
Then there's the processor. The Pro will likely sport the latest iOS 16 chip but lesser models may still have to make do with the already available iOS 15 version. Even the lozenge may only be for more expensive models.
"Everything we're hearing about the iPhone 14 and 14 Pro so far suggest that this might be the year to go Pro," TechRadar said.
"That's likely to be a more expensive upgrade. But the pay-off will probably be genuine progress in performance, design and camera while the iPhone 14 looks set to stand relatively still."
Apple Watch 8
It's not just the iPhone – a revamped Apple Watch is also on the cards. Some leaks and renders have shown a new button on the side of the watch which could be personalised for each user so it could bring up the weather or fitness stats.
The headliner could be an Apple Watch "Pro" with a bigger screen and tougher design with extra features geared to sports fan which has become a key Watch demographic.
A flatter design for the Apple Watch is also rumoured to be making a debut.
And an Air Pod upgrade is looking like a sure bet. The popular wireless headphones could see a new Air Pod 2 version.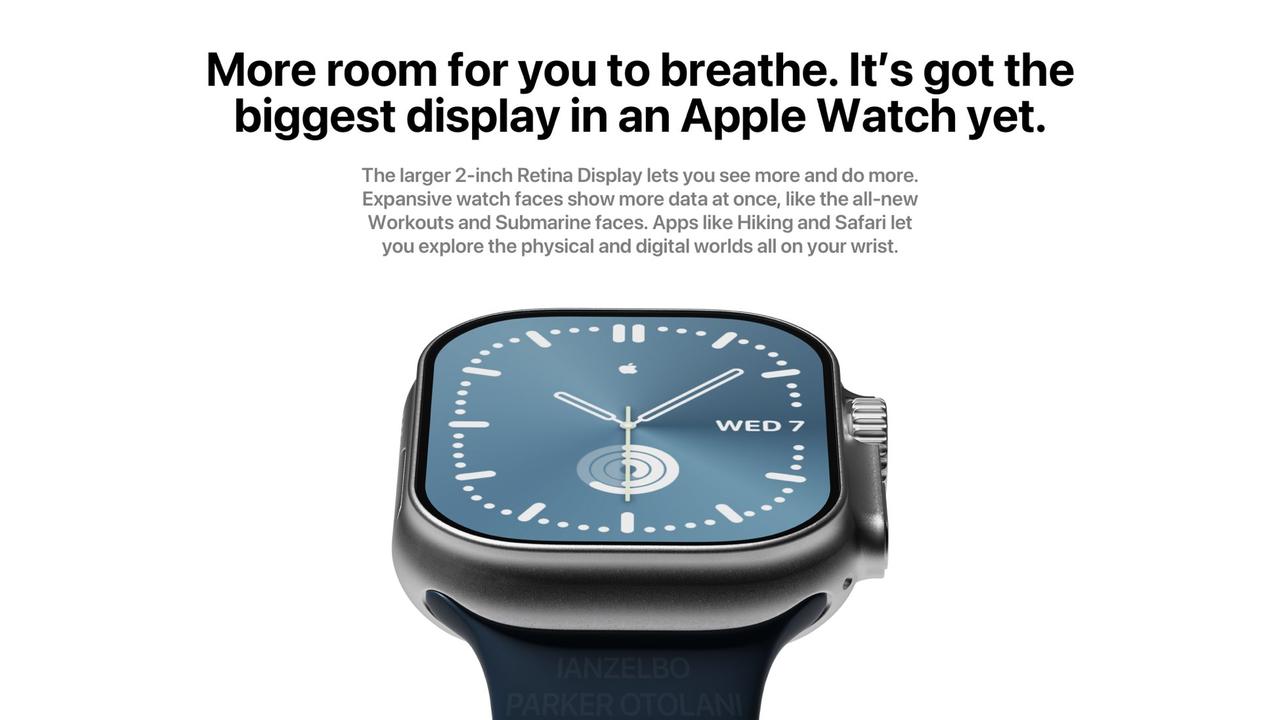 What we won't see at Apple launch
Apple has been steadily ditching ports from its iPhones. But it's not thought to have taken the next leap to get rid of the charger socket altogether.
There have been persistent rumours of a portless iPhone coming with charging done speedily without wires. However this may not be the case just yet. There's also that small wrinkle of the European Union ruling from earlier this year that has demanded a common port for all phones.
No new iPads are thought to be on the list of announcements at this year's launch event though. The 10th generation of the iPad is due but Apple has put this on the backburner for a bit. Not for long though – it could appear as soon as October.
Similarly, Mac computers are in a holding pattern for now – again nothing new expected in September.
A new AR headset or glasses thought to be called"Apple Reality Pro" is also set to be on the horizon. It's a rival to Facebook owner Meta's own work to corner this emerging market. An Apple launch that big will likely demand its own event.
Innovations at Apple TV Plus may also be bypassed aside from some drops on new shows.