Apple has officially launched its new iPhone 14 in a glitzy ceremony at the $2.6 trillion tech giant's HQ in Silicon Valley.
The biggest visual change of the new generation top-of-the-range iPhones is the elimination of the distinctive notch at the top of the screen, replaced by a pill shaped "dynamic island" that the screen wraps around.
But you'll have to pay for all the best features with a widening gap between standard and Pro versions.
Pricier versions of the iPhone 14 will also feature a huge 48MP camera, the latest A16 chip and a new "always on" feature.
IPhone 14 prices in Australia will start from $1399 and go up to $1899. They will be available from as soon as next week.
The company has also ditched SIM cards altogether in favour of digital eSIMs.
Souped up AirPods and an Apple Watch that can detect if you've been in a car crash and even help you know when you're ovulating were also part of the launch event which kicked off at 10am Wednesday in California, 3am Thursday AEST.
Speaking at Apple Park in Cupertino, south of San Francisco, Apple chief executive officer Tim Cook said: "People love iPhone and it's an important part of our daily lives. We're constantly challenging ourselves to raise the bar to make it better and even more loved"
Tagged as "Far Out" it was the first in person annual Apple launch since 2019.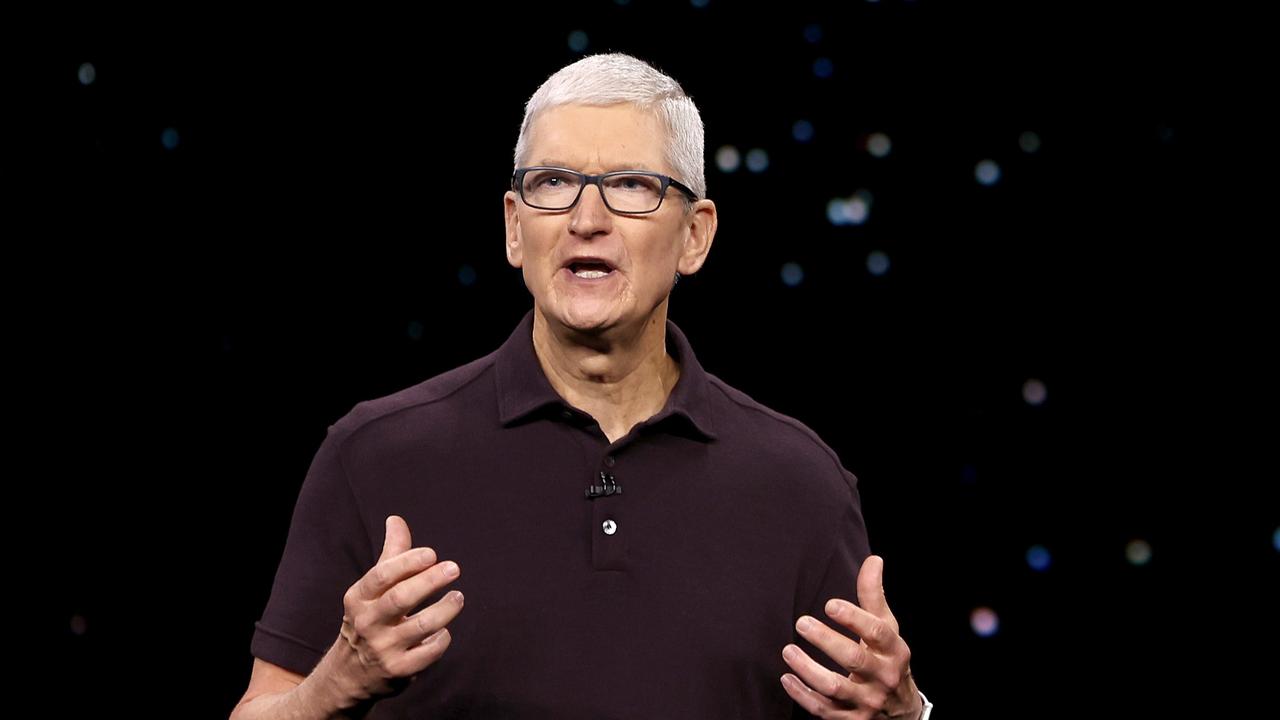 The annual big launch jamboree of the world's most valuable company always takes place in September, just in time for Christmas shopping lists.
But there were some notable products and mooted changes that were not mentioned. A possible port free iPhone – with charging done entirely wireless – was absent. And we'll have to wait for new iPads and a rumoured "Apple Reality Pro" headset.
The 14 is a crucial for Apple. In the last quarter it achieved its higher market share since 2007 of the US phone market. More than half of all new phones in America are Apple beating out Android phones for the first time since 2010. Arch rival Samsung has about a 25 per cent market share.
Worldwide, 78 per cent of phones in the $U1000 plus segment are from the firm.
Apple will be banking on the iPhone 14 maintaining that lead.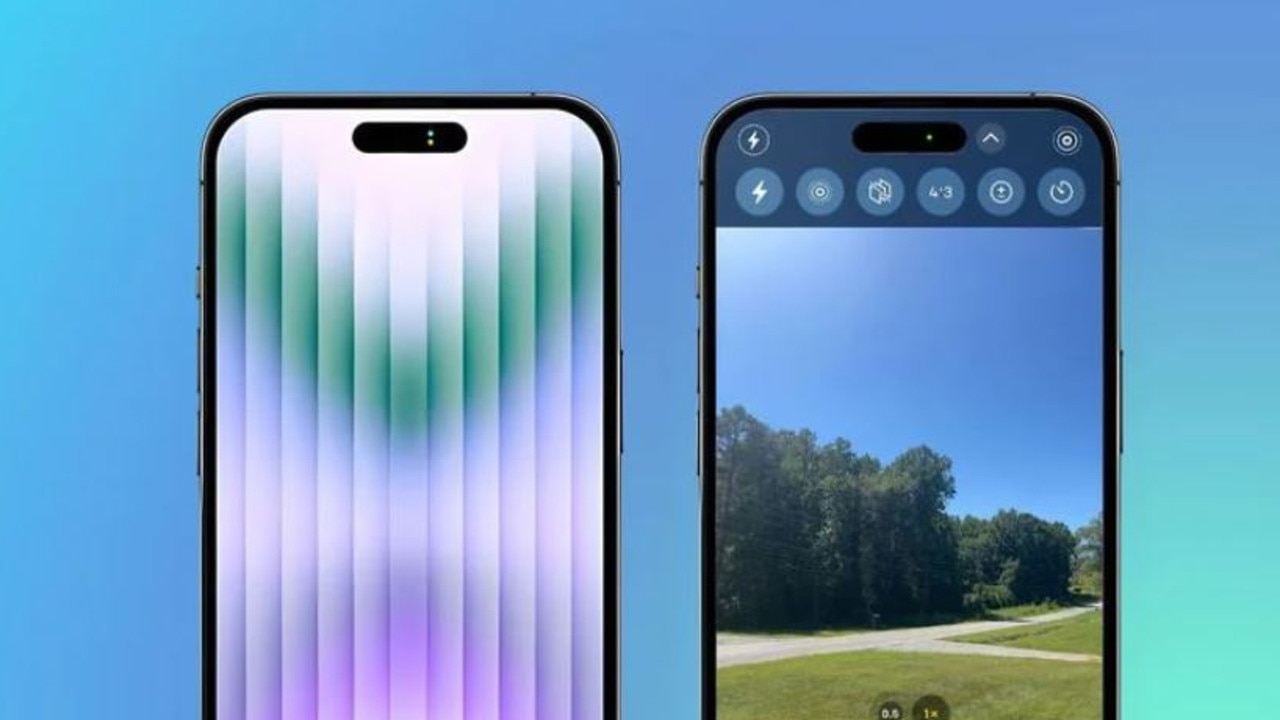 New iPhone 14 range
Top billing went to the new iPhone 14. It will come in a standard, Plus, Pro and Pro Max formats.
On all, the front face selfie camera will also be improved with autofocus and more natural depth of field.
The biggest change is that its nada to the notch – the all-important but seemingly blank part towards the top of the screen that includes the camera and sensor to unlock the phone.
Instead, a less intrusive lozenge takes up 30 per cent less space with the screen either side of it. Apple is calling this feature the "dynamic island".
It can be maximised to answer calls, see what album you're listening too and following directions.
And this could be an annoyance to standard iPhone 14 users. To get the whiz-bang new features you'll have to go Pro.
For instance Pro phones will get a more powerful A16 chip which should mean you can do more and faster but with less battery drain. Get he basic 14 and you'll have the previous A15 chip.
An "always on" feature on the iPhone 14 Pro will show some key information at all times, such as battery life and weather. Users will no longer need to press the screen to bring the phone to life.
The iPhone Pro will sport a 48MP camera capable of 8K video recording. The iPhone Pro Max 1TB model will cist $1899.
US iPhones will no longer feature SIM cards at all replaced by eSIMs that are digitally activated.
A shimmery purple hue has been added to the list of shades available.
Say goodbye to mini sized iPhone, however. They've been shown the door. The iPhone will have just two sizes – either 6.1 inches in length or 6.7 inches.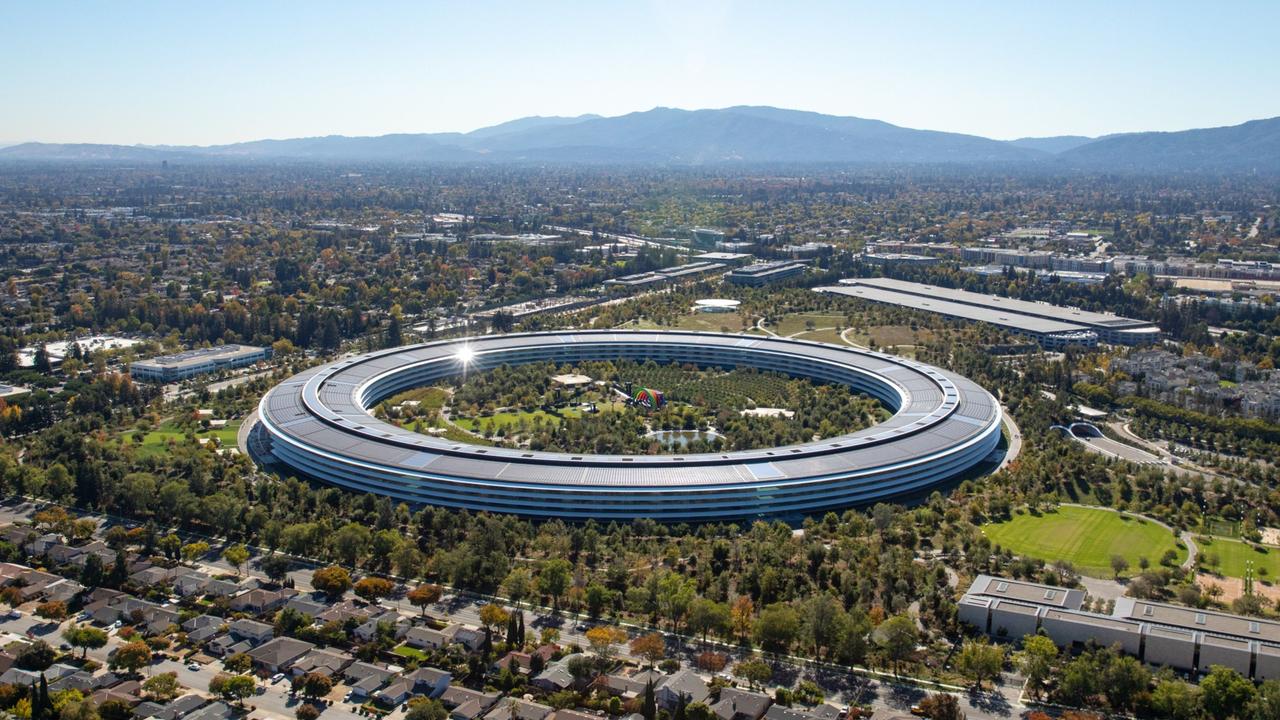 Apple Watch 8 and AirPods Pro 2
It's not just the iPhone, a revamped Apple Watch was also launched. The Apple Watch Ultra is a new rugged watch for "extreme activities". Added is an "action button" that is customisable and will allow users to choose what you see when you press it.
A huge emphasis is on fitness, even extreme fitness, with Apple invited people to take their Watch deep sea diving and mountaineering.
The lower spec Watches look very similar to previous iterations but have two eye opening features.
First it can detect if you've been in a car crash. Secondly, the Watch can help women know when they're ovulating. Prices range fro, $399 to $1299 for the Ultra.
An AirPods upgrade is has also occurred with the launch of AirPods Pro 2 Generation, at $399.
What we didn't see at the Apple launch
Apple has been steadily ditching ports from its iPhones. But it didn't take the next leap to get rid of the charger socket altogether.
There have been persistent rumours of a port free iPhone coming with charging done speedily without wire. There's also that small wrinkle of the European Union ruling from earlier this year that has demanded a common port for all phones.
New phones, Pods and watches – but no new iPads were on the list of announcements. The 10th generation of the iPad is due but Apple has put this on the backburner for a bit. Not for long though – it could be as soon as October.
Similarly Mac computers are in a holding pattern for now.
A new AR headset or glasses thought to be called Apple Reality Pro is set to be on the horizon. It's a rival to Facebook owner Meta's own work to corner this emerging market. An Apple launch that big will likely demand its own event.
Innovations at Apple TV Plus were also largely bypassed aside from some drops on new shows that is.
Apple supported accommodation costs and travel within in the US.