Tesla billionaire Elon Musk has continued to agitate political pundits with his proposed solutions to the Ukraine conflict.
In his latest string of tweets, Musk claimed peace between Ukraine and Russia could be achieved by redoing "elections of annexed regions under UN supervision", with Russia to leave "if that is the will of the people".
Ukraine President Volodymyr Zelensky shot back at Musk's recent opinion on how to end the conflict with minimal further violence, accusing him of supporting Russia in a Twitter poll.
Ukranian diplomat and lawyer Andrij Melnyk went even further, writing: "F**k off is my very diplomatic reply to you [Elon Musk]."
He has since doubled down on his effort to bring the conflict to end in a way he believes to be the most peaceful, attracting criticism for posting an electoral map from 2012 showing widespread support for Russia in Ukraine's east.
"Assuming you believe that the will of the people matters, we should, in any given conflict region, support the will of those who live there," he said.
"Most of Ukraine unequivocally wants to be part of Ukraine, but some eastern portions have Russian majorities and prefer Russia."
While he has shown clear support for Ukraine's fight against Vladimir Putin's "special military operation", spending US$80 million via SpaceX this year on providing satellite internet for the war-torn nation, some believe his latest comments show overt support for Russia.
German politician Phil Hackemann of the Free Democratic Party said he believed Musk's take was far too simplistic.
"There WAS a democratic referendum on staying with Russia (USSR) or becoming independent in 1991," he said.
"The result was clear – in EVERY region. And also those people who get liberated by Ukrainian forces today, celebrate them as heroes. NOBODY wants to live under Russian occupation."
Musk acknowledged Kherson and Zaporizhzhia "almost certainly do not want to join Russia" but still supported the idea of a UN-sanctioned referendum for the region.
"Obviously, not everyone who voted for the pro-Russia party wanted to join Russia, but it would also be inaccurate to say that none did," he said.
Foreign correspondent for The Economist Oliver Carroll took aim at Musk's suggestion an electoral map from 2012 is enough evidence to support Russia's push for annexation of the disputed regions.
"Since then Russia has invaded Ukraine, then invaded again, killed thousands, declared a nationwide, and threatened nuclear war. Yet Elon Musk somehow thinks none of the blue guys have changed their minds," he said.
Musk traded barbs with US senator Lindsey Graham, who blasted the billionaire for his "dumb" suggestion to "simply hand over" parts of Ukraine to Putin.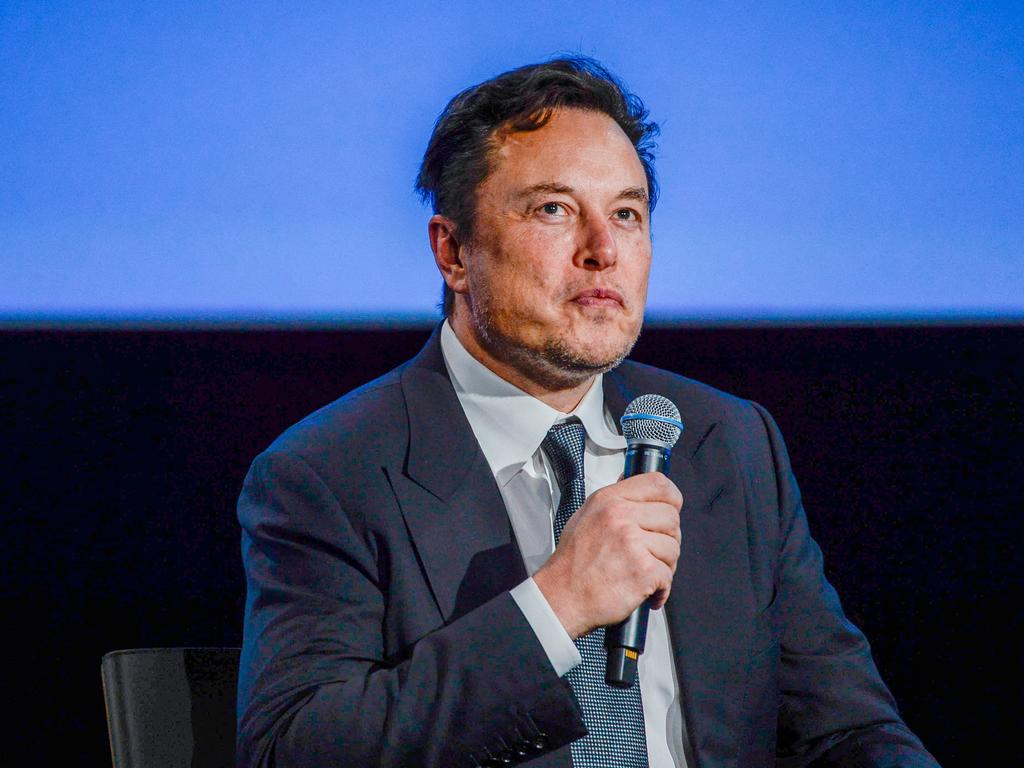 Graham called on Russia to honour the clear border and endorsed Ukraine's right to continue fighting until all forces had been repelled.
"It was an agreement signed by Russia that included protecting Crimea and the Donbas as part of Ukraine. If you want peace in Ukraine — which we ALL do — simply demand Russian honour the boundaries they agreed to in 1994 and withdraw their forces," the senator said.
"To do otherwise is to legitimatise a bait and switch by Russia and a signal to other bad actors to take what you want - by force! If Elon Musk and others want the world to continue to be in chaos, then, by all means, capitulate to Putin and reward his aggression."
Putin this week signed legislation to officially annex four territories of Ukraine, Russian government documents showed.
The Donetsk, Lugansk, Kherson and Zaporizhzhia regions are "accepted into the Russian Federation in accordance with the constitution of the Russian Federation".
Putin also signed decrees formally appointing the current Moscow-backed heads of the four regions as their acting leaders.
Earlier, the annexation legislation was unanimously supported by both Russia's lower and upper chambers of parliament.
Putin last Friday presided over a grand ceremony at the Kremlin during which he signed agreements with the Moscow-installed leaders of the four regions to become subjects of the Russian Federation, despite condemnation from Kyiv and its allies in the West.
The four territories create a crucial land corridor between Russia and the Crimean Peninsula, which was annexed by Moscow in 2014.
Together, the five regions make up around 20 per cent of Ukraine. But Russian forces do not have complete control over Kherson or Zaporizhzhia and the Kremlin has not yet confirmed what areas of those regions are being annexed.