Vladimir Putin has declared a mobilisation of his nation's military in a dark new speech in which he also warned he was "not bluffing" when it came to using Russia's nuclear weapons arsenal.
The Russian President warned that his nation would would use "all means available to us" to achieve its goals in Ukraine, accusing NATO of a unfairly pursuing Russia as it commits atrocities.
"In its aggressive anti-Russian policy the west has crossed all lines," Putin said, further accusing the West of plotting to dismantle the Russian Federation and use nuclear blackmail.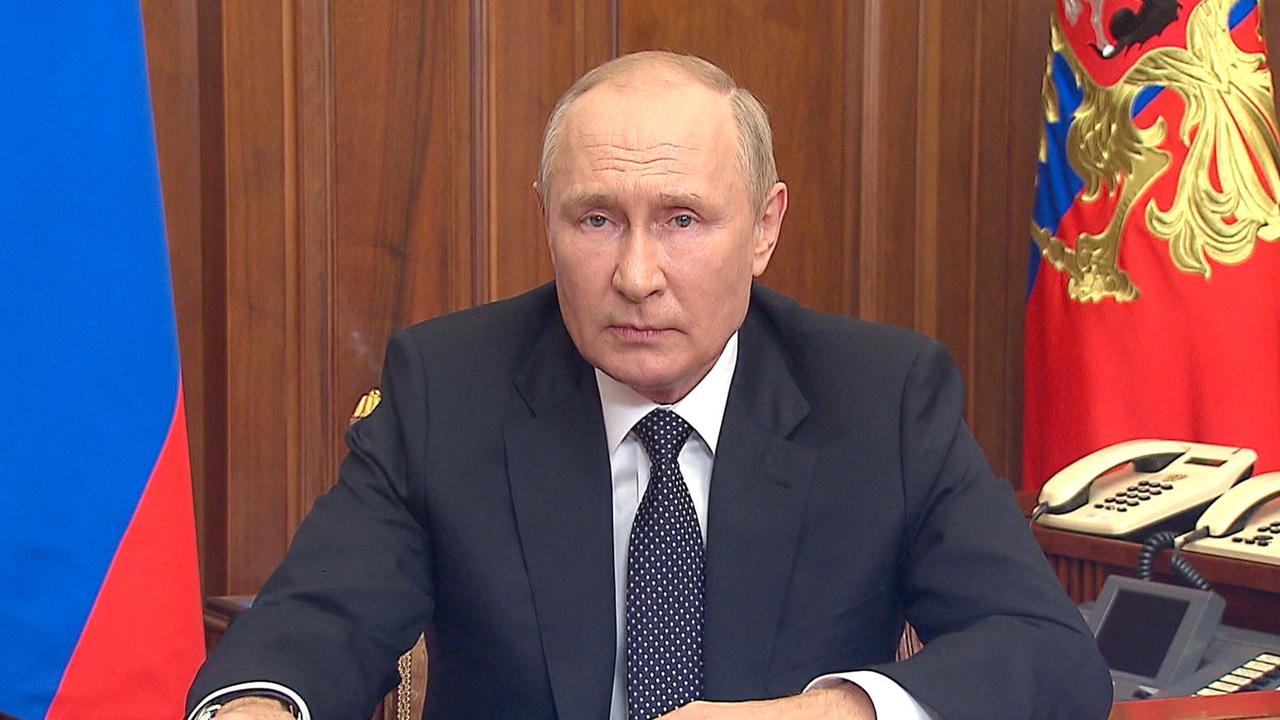 Putin said he supports a "partial mobilisation" of the military, signing a decree this week that will see all reserve soldiers conscripted. 
Putin also warned he "is not bluffing" when it comes to Russia's nuclear weapons arsenal to respond to external "aggression".
"When the territorial integrity of our country is threatened, we will certainly use all the means at our disposal to protect Russia and our people. This is not a bluff," he said.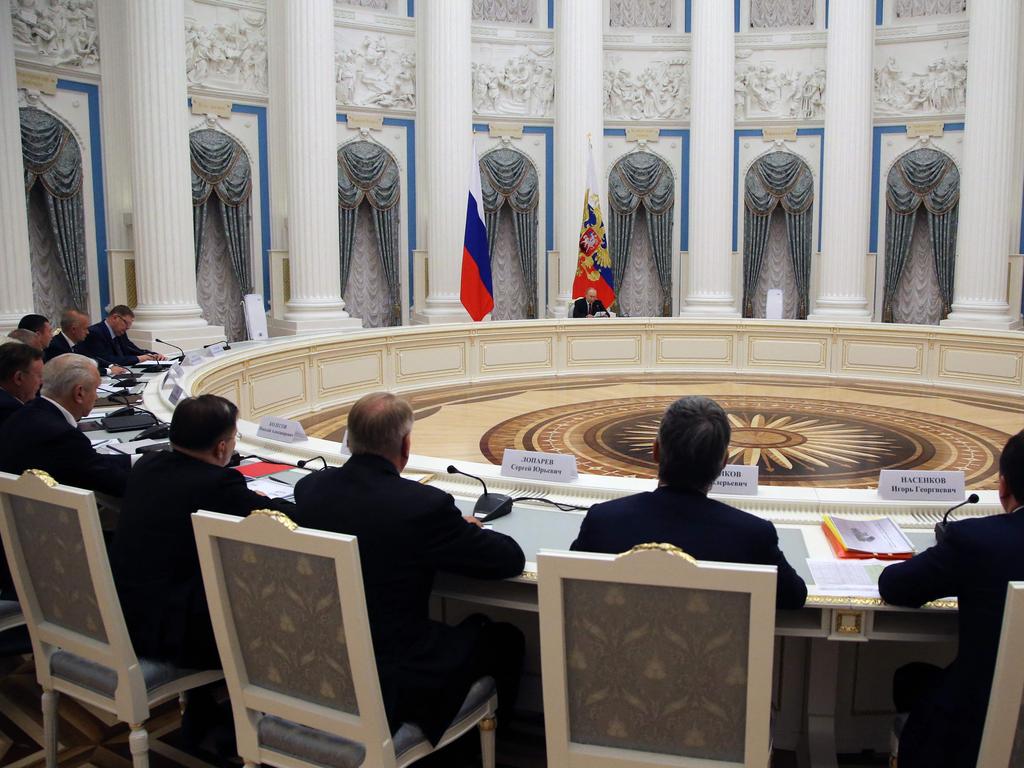 "Those who are trying to blackmail us with nuclear weapons should know that the wind can also turn in their direction."
Defence Minister Sergei Shoigu said Wednesday that Russia would mobilise up to 300,000 reservists.
"Three hundred thousand reservists will be called up," Shoigu said on state television, noting that this is only a fraction of Russia's troops available to be called up.
Several analysts, including UK Foreign Office Minister Gillian Keegan, said Putin's latest speech is "obviously an escalation" as his administration clamours to solidify its power.
A massive setback in northeastern Ukraine earlier this month left the West in the dark about the Russian military's next move. Now, it appears Putin is pushing to take a chunk of Ukraine's east via a series of "referendums".
The Kremlin has remained ambiguous about when those referendums for the four Ukrainian regions, which are almost entirely held by Russia, would take place.
Former Russian president Dmitri A. Medvedev, who is also the vice chairman of Putin's Security Council, said the referendums have "huge significance" in the months to come.
"Encroaching on the territory of Russia is a crime, the commission of which allows you to use all the forces of self-defence," Medvedev said.
Putin's speech came after three dozen towns and villages were liberated by Ukraine as Russian forces fled with little resistance.

Nikolay Mitrokhin, a Russian expert at Germany's University of Bremen, told Al Jazeera that Ukraine's success had stunned experts.
"Within four days, Ukraine nullified four months of success of the Russian army that cost them a huge amount of victims," he said.
Denis Pushilin, the leader of the Russian-backed administration in Donetsk, has also pushed for immediate referendums on the area officially joining Russia.
Ukrainian President Volodymyr Zelensky said in a televised address to his people that the urgent request proved the counteroffensive had scared the invaders.
"The occupiers are clearly in a panic," Mr Zelensky said, noting that "speed" was now the top priority in freed regions.
"The speed at which our troops are moving. The speed in restoring normal life," he said, suggesting he would also be calling on the global community to assist with supplying more weapons and aid.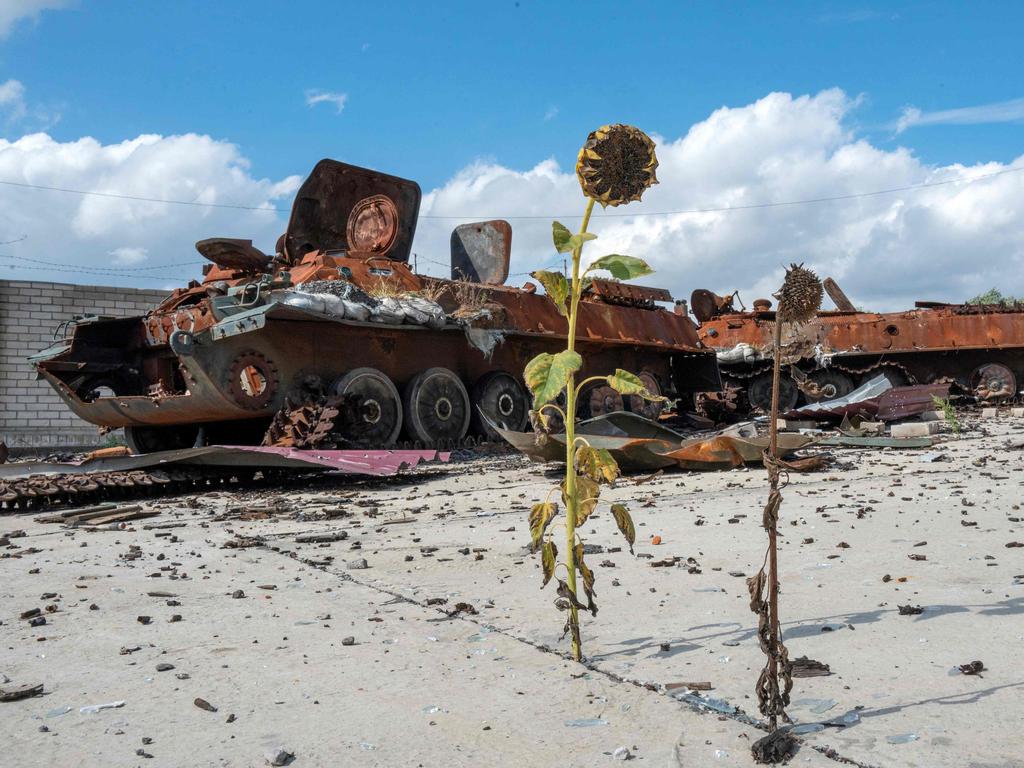 World leaders react to Russia mobilisation
US Secretary of State Anthony Blinken fired off at Russia's proposal to annex large portions of Ukraine via a tokenistic vote, dismissing the entire charade as "illegitimate".
"Any Russian sham "referenda" in Ukraine would be illegitimate and an affront to the principles of sovereignty and territorial integrity that are the foundation of the UN Charter," he said on Wednesday.
"We continue to stand with the people of Ukraine."
UK defence secretary Ben Wallace immediately responded to Putin's speech, saying the Russian leader was "breaking his own promises" and claimed military mobilisation was proof his "special military operation" in Ukraine was failing.
"President Putin's breaking of his own promises not to mobilise parts of the population and the illegal annexation of parts of Ukraine are an admission that his invasion is failing," he said.
"He and his defence minister have sent tens of thousands of their own citizens to their deaths, ill-equipped and badly led.
"No amount of threats and propaganda can hide the fact that Ukraine is winning this war, the international community are united and Russia is becoming a global pariah."
Czech prime minister Petr Fiala said the latest development was "further proof Russia is the only aggressor" in Ukraine, as the Kremlin continues to accuse Ukraine of misdeeds throughout the conflict.
"The partial mobilisation announced by Vladimir Putin is an attempt to further escalate the war launched by Russia in Ukraine and further proof that Russia is the only aggressor," Fiala tweeted.
"Aid to Ukraine is needed and we must continue to do so in our own interest."